Here at Mashion, we're definitely celebrating International Women's Day in full force. And while we think women should be celebrated all year round, something about March is just extra special. That's why we decided to celebrate women with our favourite thing in the world – food! We all know just how passionate we all are about our food, but what makes us proud is how there are now so many amazing women in the food industry, doing some amazing things! Here's our round-up of five women-owned restaurants that are making great strides in a typically male-dominated field. And what's even better is that they're all on foodpanda, not like you needed even more of a reason to support them!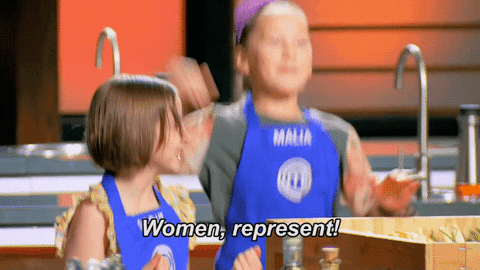 1. Cafe Flo – Florence Villiers
There is no doubt that Cafe Flo is a culinary institution in Karachi. This authentic French restaurant was founded by Florence Villiers, who has an exciting story to say the least. Born and raised in France, Florence hitchhiked across various countries before landing in Pakistan where she met Akbar Rizvi, the son of legendary singer and actress, Noor Jehan. The couple got married and her children's love for French crepes inspired her to start her own restaurant. Good food must definitely run in the family though – Florence's son, Sikander Rizvi, is the owner of two of our other favourite eateries, Xander's and Evergreen.
Our Favourite Dish: Carpaccio De Beouf
2. The Patio – Saima Achria
The Patio has quickly become the go-to find dining establishment in Karachi. They started as a quaint and cozy restaurant in Zamzama and have since expanded, offering a variety of cuisines, including Pakistani and Pan-Asian  dishes. Saima Achria, the Managing Partner, has built a household brand that's even entered the catering business, offering contemporary and unique items for any event. They're definitely a must-try!
Our Favourite Dish: Baked Lemon Sole
Easy by Fatso's, run by Maha Jawed, is credited as being the first to bring artisan donuts to Karachi. The cafe offers a variety of delicious dishes that are best described as the perfect comfort food. From pizzas to hot dogs to mac 'n' cheese, this cafe is the place to go for a good, hearty meal. But what sets them apart is the donuts! They're fluffy, unique and completely worth it – and they better be since Maha spent almost a year and a half perfecting the recipe!
Our Favourite Dish: The Classic Glazed Donut (trust us!)
4. N'eco's Cafe – Nilofer Saeed
There's recently been a big movement towards healthy, organic foods in Pakistan. But N'eco's cafe has always been ahead of the game and its thanks to the owner, Nilofer Saeed. She was the brains behind the infamous Copper Kettle restaurant – a hit back in its day – and has now expanded N'eco's into the phenomenon it is. Along with offering a huge variety of healthy, organic, vegan, kept-friendly and gluten-free dishes, N'eco's offers organic beauty and bath products and has entered the wellness space as well. It's a no-brainer that this is on our list!
Our Favourite Dish: Classic Scrambled Eggs
5. E Street Mews Cafe – Neeshay Rabbani
One of the things we love most is when restaurants are able to deliver on a great theme with their food and ambiance – Mews does just that. Co-owned by Neeshay Rabbani, the cafe is modelled after a British mews and offers a variety of comfort food and healthy options. It's the ultimate place to go to to satisfy your cravings. Be it their Truffle & Mushroom Fries, Korean Beef Bowl or Steak & Eggs, there's something for everyone here!
Our Favourite Pick: French Toast with Nutella