It's summer time! From beach trips to brunches to picnics, every occasion needs a good pair of shades. Sunglasses are perfect not only to protect your eyes from harmful sun rays, but also to spice up any outfit and transform your look instantly! It's the easiest way to accessorise a basic outfit and to look put-together and trend. Plus, there are so many different options. From colourful to classy, we've rounded up these five sunglasses that'll take your summer wardrobe to the next level!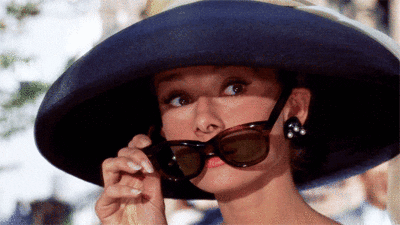 Animal Print Cool Girl
These angular sunglasses are on every Pinterest board and Instagram feed this summer. Aptly named, the Kendall sunglasses by Noho have a distinct vintage shape that has recently been popularised again by celebs like Kendall Jenner and Hailey Bieber. The animal print on this pair is subtle and blends in well, creating versatile and trendy shades that are perfect for the cool girl. You'll want this in your sunglasses collection – they're a great addition to any summer outfit!
Boxy Gold Aviator Shades
Let's be honest, aviators are the king of all sunglasses. Although there's nothing wrong with tradition, who said we can't amp it up a little? These shades from Mango are a twist on the standard aviator shape, but more boxy and geometric. The shape and dull green tinted shades give them a slightly masculine look, but the gold rims keep it feminine, creating a pair of sunglasses suitable for any outfit!
Sleek And Cool Cat Eye
The cat eye trend isn't going anywhere, and we're not complaining! This shape is flattering to virtually any face shape, and has a cool vintage look. These sleek, simple black shades from Eyeglasses.pk are the perfect cat eye sunnies if you haven't experimented with this look as yet, as they're not too extravagant but still give you that edge! Meow!
Groovy Yellow Tinted Sunnies
Make a statement with these yellow tinted shades from Outfitters. With. a thick black boxy frame, they are funky and retro! For a really snazzy look, wear an all black outfit with subtle yellow details and accessories, and pair it with these!
Elegant, Feminine, Chic
For the more feminine girl, these shades from Dune London are simple, yet elegant. Gold rimmed with purple tinted shades, in a classic aviator shape – these are fashionable and will look beautiful paired with gold jewellery on an all white outfit, or a floral dress. If you've been looking for the right pair of sunglasses for your Sunday brunches with the girls, these are for you!