Welcome to our favourite products. A monthly feature in which Mashion staffers discuss their favourite products — ones we've tried all month long, reviewed, treasured and kept at the top of our makeup bag (before we've gotten the chance to get sick of them and move on to other products – because we all know that happens). A new month calls for new products so in that spirit – let's get shopping!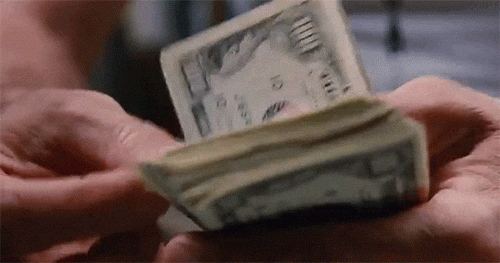 Anastasia Beverly Hills Brow Definer
"I use the shade ebony and it matches me perfectly. I also don't like to fill my brows too much and this pencil allows me to achieve the natural brow look so easily!" — Maryam Ansari
Frequency: When I dress up
OG Organix Lip Conditioning Sleeping Mask
"Keeps my lips super moisturised and hydrated. The texture is smooth and leight-weight so I don't like to feel too much on the skin. It's perfect for before applying a matte liquid lipstick, gives my lips the perfect pick-me-up" — Haya Chhapra 
Frequency: A few times a day
Primary Glow Toner
"I've had a horrible experience with glycolic acid before so was slightly apprehensive to try this product at first, but to my surprise this toner was extremely gentle and didn't break me out. It also lightened my marks and exfoliated my skin well." — Zoha Naqvi 
Frequency Of Use: Twice a week
Skin Type: Acne prone, combination skin
Ole Henriksen C-Rush Brightening Gel Creme
"My skin loves this moisturizer, it's the perfect formulation for my skin types especially in Karachi's heat. It's made without parabens, sulfates, mineral oils and a lot of other harmful chemicals that I like to avoid when it comes to my skin. I use it as a daytime moisturiser because it's not too heavy and it gives me 24 hour hydration, plus it goes great under make up as well!" — Nushafreen Khan 
Skin Type: Oily
Frequency Of Use: Everyday as part of my AM skincare routine
The Ordinary Natural Moisturizing Factors + HA
"My skin loves this moisturizer! It is oil free and is formulated with hyaluronic acid which keeps my skin hydrated and plump without looking greasy. This moisturiser is also extremely affordable. And another additional plus is that the packaging it comes in is very travel friendly" — Amirah Hussain 
Skin Type: Combination 
Frequency Of Use: Twice daily. I apply this morning and evening after cleanser and serum.