Planning an annual trip abroad isn't a simple decision or process by any means. It takes months of brainstorming, itinerary planning, researching, and saving up. The purse strings become a little tighter and the Pinterest boards become a bit fuller. These long awaited vacations are an excuse to quench the wanderlust within, and whether you're a solo traveller or with family, they create memories you can't just buy. Having said that, they cost more than they're worth. You don't need to trek across the ocean when you can get the same experience right at home, for a quarter of the price. Treat yourself and your bank account right by planning your next weekend vacation in Pakistan. Happy travelling!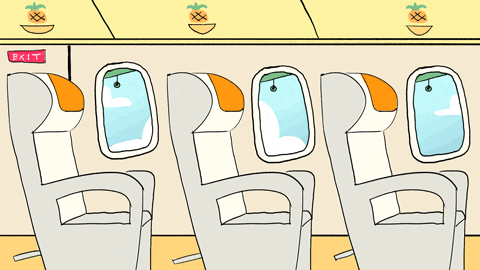 1. Mubarak Village Karachi
Mubarak Village is the second largest fishermen village in Karachi, and borders Gadani in Baluchistan. Surrounded by gorgeous golden hills and turquoise clear water, this beach is the one to visit when you feel like escaping from the hustle and bustle of the city. Enjoy boat rides under the blue sky here over the weekend.
2. Ranikot Fort
For those who love to explore historical sites, the worlds largest fort is right here in Pakistan waiting to be discovered. Ranikot Fort, also known as 'The Great Wall of Sindh,' is a mesmerising place to spend a weekend with family or friends. It takes four hours to reach from Karachi. Have a memorable time cooking, listening to music, and camping under the clear starry night.
3. Gorakh Hills
Located in the district of Dadu, Gorakh Hills are a must see destination for everyone living in Sindh. Situated at a height of over 5,688 feet, this place is part of the Kirthar Mountain Range where you can experience beautiful snowfall in the winter season, as well as enjoy the expansive views of Sindhs mountain scenery throughout the year.  
4. Bahawalpur
This princely state in Punjab is heaven on earth for history buffs and admirers of historic buildings and monuments. Located along the left bank of the Sutlej River, the city offers beautiful views of lush gardens, historic sites, and parks that are perfect for picnics.
5. Nathiagali
Consider yourself one of the lucky ones if you live in Lahore, Islamabad, or Rawalpindi. You can easily drive up to Nathiagali for a weekend whenever you want. Along with stunning views, the vacation city offers great entertainment like like horse rides, hiking, and camping. Gear up for an unforgettable weekend trip!