Finding the perfect shampoo for your hair can be just as difficult as finding the perfect moisturiser or those perfect pair of jeans. With the plethora of options available to us, it can be difficult to understand what will work for you. Sulphate-free shampoos have been on the market for a while now, but have you ever wondered what that really means? Sulphates are essentially what make your shampoo soapy and give you that great lather – but they also strip your hair of its natural oils and can damage them. If you have dry, damaged or frizzy hair, a sulphate-free shampoo may be the one to try. But that's not all! Here's our list of five sulphate-free shampoos that are easily accessible and work wonders. You're welcome!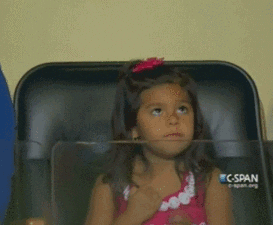 L'Oreal's Ever Curl Coconut Oil Hydracharge Shampoo
We all know that L'Oreal is the king of hair products that are super affordable and accessible. That's why L'Oreal's Ever range of sulphate-free hair products is at the top of our list! The Ever Curl shampoo is perfect for our curly-haired gals. It has coconut oil, which helps nourish your hair and keep those curls hydrated and frizz free! It's available at most of the big stores in Pakistan and available online. What could be better?
Olaplex No. 4 Bond Maintenance Shampoo
Almost everyone has heard of Olaplex and the wonders it can do for your hair. Olaplex is a hair treatment that strengthens and repairs damaged hair. While one has the option of using the entire treatment – which includes a range of products – we love their No. 4 Bond Maintenance Shampoo. It's great for all hair types and is a certified clean product, which means no sulphates or parabens. It'll leave you hair feeling silky smooth and shiny for days!
YellowBerry's Soie Pure Shampoo Bar
We love when a product is truly clean and environmentally-friendly from top to bottom and that's exactly the case with this YellowBerry shampoo bar. Not only is it completely organic, made with nourishing oils and butters, but it also eliminates the use of plastic bottles! This shampoo will leave your hair feeling loved, nourished and good about helping the environment. It's a win-win!
OGX's Anti-Breakage & Keratin Oil Shampoo
If you're looking for a hair product line that is completely sulphate-free, look no further than OGX! All their shampoos are sulphate-free, making this a winner in our books! Our personal favourite is their Keratin Oil shampoo, which leaves your hair feeling softer, shinier and – most importantly – healthier than ever. If hair fall and split ends are a concern for you, this is a must-have. Plus it smells amazing and that's always a bonus!
CoNatural's Hair Repair Shampoo
If you know us, you know we love our natural, chemical-free, locally-made products. That's why it's no surprise that CoNatural is on this list. Their Hair Repair shampoo is free of all sulphates, parabens, silicones and many more harmful ingredients! The keratin will help seal split ends, and the UV protection in it will keep your hair shiny and smooth. That's all the convincing we need!