Every season we welcome in new trends and bid adieu to the old ones lining our closets, making space for a new incoming haul. It's a principle every fashion guru lives by: out with the old, and in with the new. It safeguards against hoarding and encourages generosity! The more clothes we give away, the more we'll have the grace to receive. In that spirit, lets dive into the items that are safe to give away before summer sales are fully underway for 2019. These are the clothes, bags, and accessories that you won't have much luck styling any time soon. They're done and dusted. Scroll down for which items are making it into your 'give away' pile!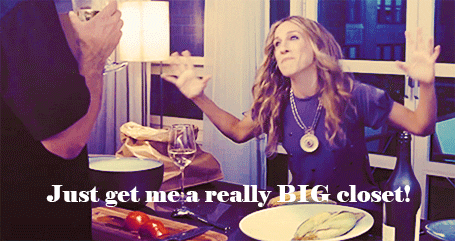 1. Cold Shoulders
Cold shoulders had a big moment last year, but we're arriving towards the tail end of the frenzy surrounding it. You won't be seeing many cold shoulder shirts this summer, because we're seeing more and more influencers opt for one shoulder shirts instead.
2. Denim Overalls
Denim overalls became a favourite leftover from the 90s, and we saw dozens of models and influencers wear it as a nostalgic ode to the fashion of that era last year. We foresee a decline in this garments popularity, being replaced by another variation of the same fabric. Denim on denim!
3. Bucket Bags
Bucket bags debuted on runways around this time last year and were the fresh, brand new innovation stylists everywhere were hungry for. It didn't take long before we spotted them almost everywhere. A number of new shapes are slated to make an appearance this season, like circle and straw bags.
4. Tiered Tassel Earrings
Tiered tassel earrings became popular thanks to their versatility. They complemented night out looks by adding a touch of glamour, and worked equally well with casual, day outfits. Coming in all shades of different colours, there were infinite ways to style them. This season, we're beginning to tire of them. Eccentric, quirky, chunky accessories are making their way to our hearts and dressers instead!
5. Ear Cuffs
Wave good bye to another ear accessory trend – ear cuffs! They were modish when they first came out, but similarly to tassel tiered earrings, we're gearing up for chunkier, more vibrant pieces.