A fashion journalist, celebrity stylist and a blogger — Mehek Saeed is multi-talented. Her love for fashion is evident from her perfectly curated outfits and impressive looks. Her wardrobe is always up to date with the latest trends. One look at Mehek's ootd's, and you can tell that her wardrobe is a treasure chest full of fashion gems. But out of everything she wears, these are the first 5 we would want to get our hands on: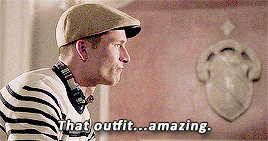 1. Funky Saris
If there's one girl who has the most exciting collection of saris, it's definitely Mehek. From the modern cuts to the vibrant patterns, she has them all. She also has the grace to carry them – another thing we want to steal!
2. Quriky Pants
Tops may take centre stage, but the right pair of pants complete a look and Mehek knows that very well. Whether it's a fancy blouse or a simple tank top, she knows how to spruce up the blandest of shirts with fun pants. From the no-drama denims to the classy culottes, we've got our eyes on these staples from her wardrobe.
3. Uber-Cool Separates
If you didn't already know, separates are the latest trend in the fashion world. Your wardrobe is incomplete without them and Mehek knows that. She has ones that can be glammed up for a red carpet, and quirky ones that add a little spice to a boring outfit! She's also a pro when it comes to styling them with the right accessories.
4. Jazzy Sunnies
Is a fashion lover's wardrobe even complete without sunglasses? Whether they are oversized or cat-eyed, Mehek knows how to rock them all. Her love for statement sunnies isn't just limited to western looks – she pairs them impressively with eastern wear as well!
5. Trendy Handbags
What's even a wardrobe without tons of handbags? And when it comes to handbags, we can safely say that Mehek has the coolest taste. She's got her hands on all the ones that are in season — the bucket style, round and even the tiny bags that are all the rage right now. Let's be honest, who wouldn't want these beauties in their wardrobe?