It wasn't too long ago when the Kate Moss body type was 'in vogue' as they like to say, and every girls aspiration. The late nineties and early 2000s were devoted to the unattainable size zero look by the women's health and fitness industry, a look since proven to be extremely unhealthy. More than that, the pursuit of this aesthetic is a destructive one. The excessive smoking as a means to suppress your appetite, fasting (read: starving) and working out in order to become scarily lean can wreak havoc on your mental health. The strain on your body and organs alone is damaging, but it's your self esteem that really suffers. It's the kind of damage that takes years to even begin recovering from. Thankfully, as the decades have passed so have the more unnatural trends. The fitness industry puts more of an emphasis on being toned than being thin, strength training rather than cardio, and a healthy, well rounded diet instead of tiny portions. The words 'good fats' have become a permanent part of our dictionary. Models like Ashley Graham and Iskra Lawrence have redefined what it means to belong in the industry, representing different body types. Healthy is the new skinny. Having said that, in a world that's featuring a dwindling interest in things like the Victoria's Secret fashion show, there's still a bit of a size zero hangover lingering over the way girls see themselves. These are the disturbing fitness aesthetics that we need to stop following this year!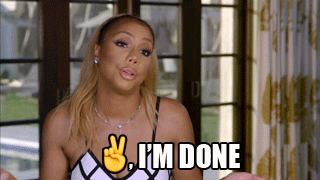 1. Thigh Gaps
We're sure you've heard of this one. It's exactly what the name says it is — being thin enough for there to be a clear gap between your thighs when you stand. The problem is that unless your body is naturally built to have a gap, it's almost impossible to achieve one without going to extreme lengths to lose weight. Creating a thigh gap can really only be attained by bringing your body down to a dangerously low level of fat and decreasing your muscle mass, which isn't healthy. It isn't a representation of health or beauty, and isn't necessary at all. Let's priorities strong thighs in 2019!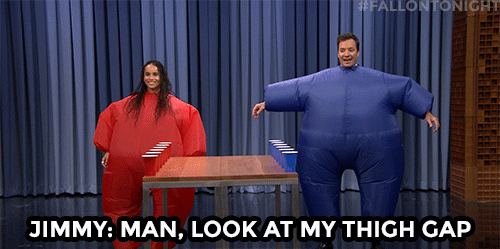 2. Size Zero
The size zero ideal came to Pakistan when Bollywood actress Kareena Kapoor Khan shed way too many pounds for her role in Tashan. Even though her dietician claims she was on a healthy diet at the time, which incorporated all the major food groups, it's widely known she would keep her portions palm-sized for all her meals, and would skip dinner regularly. For obvious reasons, starving yourself is never healthy, or sustainable. Always opt for a healthy diet with a fitness plan that you can maintain, and makes you feel good.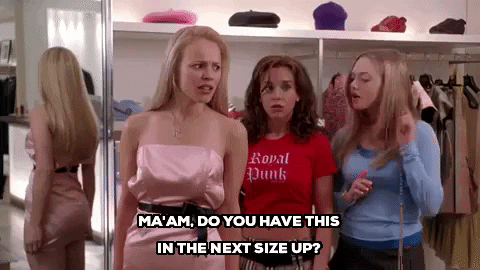 3. Cracked Abs
This is the line that runs down the middle of your abdomen — you've probably seen Emily Ratajkowski flaunting hers on Instagram before. It's the byproduct of having a low body fat percentage — as low as six percent body fat. That's an unattainable goal even with the cleanest diet and healthiest workout regimes for more people! Models might be able to get them, but that's because their full time job is to be at the gym and watch what they eat. Bear in mind, sustaining this line means never being able to cheat on your diet. That doesn't sound like a life worth having to us! Bring on the cheat days.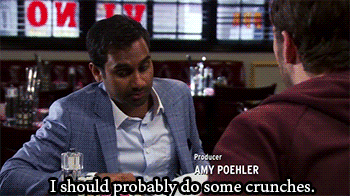 4. Waist Training
This trend was started in large part due to the Kardashian family, who frequently post pictures of themselves in Victorian corsets. The idea is that wearing a corset can force your midsection into an hourglass shape. The problem is that waist trainers accomplish this by pushing all of your internal organs together, and it can lead to some weird side effects. It's also quite common for women to pass out while wearing them because they can't breathe properly. Still sound like a good idea?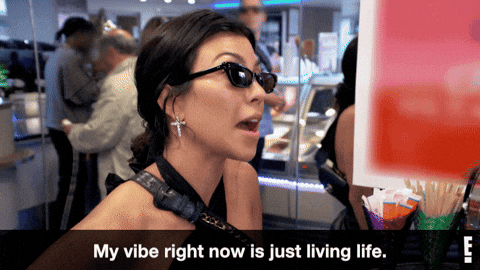 5. Protruding Ribcage
This is one of the more disturbing ones on this list. 'Rib cage bragging.' This means posting photos on social media that show your ribcage visibly sticking out. The problem in having a visibly pronounced ribcage is how they're only possible if you have an extremely low percentage of body fat, close to being emaciated, ever under nourished. Our only advice would be: value your health. Your body needs fat to function, and your happiness doesn't lie in how thin you are.