When the cool winter air invades our otherwise warm climate, our wardrobes have to adapt — and the quest to find the hippest jacket also begins. This winter our favourite pick is a classic leather jacket. But instead of sporting the same old look – layering your leather jacket over a white tee and dark jeans, go for something new! This classic sartorial piece can be worn in more ways than you can imagine, all it takes is a little creativity. Take a look at these five style references, and rock this winter staple!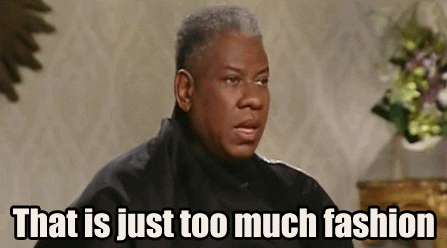 1. Bold Bottoms Steal The Show
Leather jackets are a classic, but they can look a little basic sometimes. Brighten it up by pairing your jacket with a bold pair of pants. The sleek dark colour of your jacket will look great against the contrast of a brightly printed pant. 
2. A Pop Of Colour Never Hurt Anyone
Black leather jackets are timelessly cool, but the confidence to rock a new style is infinitely cooler. Have you ever thought about a coloured one? Get a faux leather jacket in your favourite colour — a deep blue, or a statement red. It'll add instant energy to your look!
3. White Is A Clear Winner
Give your edgy jacket an elegant twist. Wearing white with your leather jacket is the perfect monochromatic mix — it'll make you look put together whether it's for a dressy night out or just a casual day. Pro tip: an embellished one is likely to pair well with an all-white outfit too!
4. Over The Shoulder
Channel your inner supermodel and wear your leather jacket like the Kardashians. It's the ultimate way to look cool without looking like you've tried too hard — a balance everyone wants to strike. Whether it's with a plain silk top or some casual pants, just throw the jacket over your shoulders and head out the door. It might not keep you too warm, but it'll definitely turn heads.
5. Accessories Rule The Day
The right accessories can bring to life the dullest outfits. Wear your favourite leather jacket with big, chunky necklaces, dangly earrings, or lots of statement rings. To finish off? The perfect little bag.