The purpose of makeup is to make you look more attractive. But sometimes without even realizing, we end up doing the opposite, and there may be a few small mistakes that are to blame for this. Scroll down to learn about the most common blunders and how you can avoid them!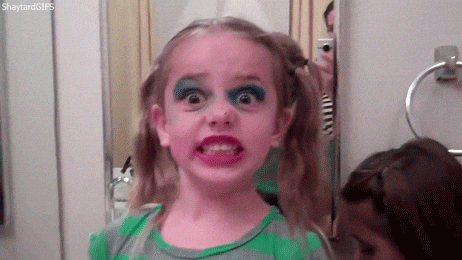 Applying Foundation With Finger Or Sponge
You may find using your fingers to apply foundation easy, but you're making a mistake here. In fact, even a beauty blender is not the correct tool to apply foundation as it wastes a lot of product and leaves cakey, uneven residue. Foundation is the base of your makeup and going wrong here can ruin your look. To avoid this, simply invest in a good foundation brush, which is much easier to use than all the other alternatives!
Incorrect Application Of Concealer
Confused whether to apply foundation or concealer first? You're not the alone! It is actually better to apply foundation first and then cover the visible flaws with a concealer. However, the way you use concealer matters a lot. Using too much concealer on your dark circles will only highlight that area more and make you look older. The correct way is to apply a bit of concealer on the bone below your eye and blend it well.
Matching Your Makeup With Clothes
It's now time to bust a trend that encourages matching your makeup to your clothes. Being matchy-matchy is out-dated and trust us, a bright outfit with bright makeup is in not an attractive sartorial choice. Top makeup artists suggest that if your outfit is vibrant then go for softer tones to balance your look.
Stretching The Area Around Your Eye While Applying Liner
This is a mistake almost everyone makes. The area around the eye is extremely sensitive and stretching it will break the skin and its elasticity. So instead, the simpler way to apply eyeliner is with the help of a stencil. Place the stencil properly in the area you want to draw the wing.
Applying Blush On The Whole Face
A soft rosy hue will look pretty on your cheeks but not on your entire face. Blush should only be used to add a finishing touch, so instead of covering your face, only apply it on the apple of your cheeks, and if you do want to apply it in a few other areas, watch how much you apply – otherwise, all that blush can easily make you look sunburnt.