Right now is the perfect time to cuddle up and revisit the golden days of your childhood. Remember when you would spend all day in bed watching movies with your cousins? It's that kind of nostalgia we're after with this selection of movies. What better way is there to take a trip down memory lane than by watching your all time favourite movies? Plan a movie night with our top picks!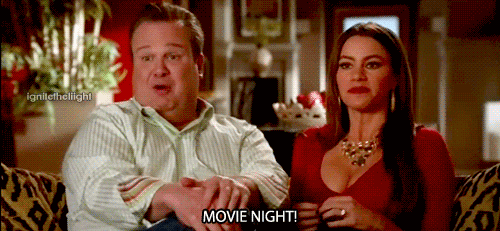 1. Armaan
Release Year: 1966
Starring: Zeba, Waheed Murad, Nirala
Made during the golden age of Pakistani cinema, this film was the first Urdu language film to ascend to 'Platinum Jubilee' status in Pakistan. At three hours long, the film tackles major issues and taboo topics; set against the backdrop of a Pakistan where night clubs were still legal and love was a secular affair. In the style of romantic tragedies of the age, the film centres on a relationship between a wealthy son, an unwed mother, and the forces of nature which keep them from being together.
2. Anjuman
Release Year: 1970
Starring: Waheed Murad, Rani, Deeba, Santosh Kumar
Anjuman was produced during a period of national unrest as the war of independence in Bangladesh waged on. Despite this, the film celebrated a Platinum Jubilee. The titular character Anjuman is a courtesan that caters to the nobility. Her profession introduces her to two brothers, and from there a long tale of unrequited love ensues. Make sure you've got plenty of tissues handy when you're watching this one!
3. Maula Jatt
Release Year: 1979
Starring: Sultan Rahi, Mustafa Qureshi, Seema Begum
This iconic Pakistani film needs little introduction. It led the charge in action films in Pakistan. Be warned though, it's not for the light hearted. The story chronicles a woman named Taani's horrific abuse at the hands of village rural leaders, and the violence which occurs as a result. Watch this in preparation for the upcoming epic remake set to release in 2019, directed by Bilal Lashari, and starring Pakistans biggest names: Fawad Khan and Mahira Khan.
4. Insaniyat
Release Year: 1967
Starring: Tariq Aziz, Ali Ejaz, Zeba
This is the complicated story of a man who travels abroad in order to study medicine, only for the love of his life to be married off during his absence. Meanwhile, Zeba's character learns her new husband has cancer. The love triangle materialises when her husband's doctor reveals himself to be none other than the man she loved. Love and duty pit themselves against each other in this romantic tragedy.
5. Aina
Release Year: 1977
Starring: Shabnam, Nadeem Baig, Bahar Begum
Aina is a film about an affluent, upper class woman, and a lower working class man who enter into a love marriage. The movie details the toll of class differences and societal pressure on their relationship. The film is both a love story and a family saga. Aina is Pakistan's only Crown Jubilee (a mega-hit film). The film was so well received it was shown in cinemas for a whopping 401 weeks — that's almost 8 years!