Fashion and travel are two things that live symbiotically – one cannot survive without the other. It's been like this for centuries. From fabric travelling down the silk route into the rest of Asia, to Pierre Cardin designing the uniforms for PIA air hostesses in the 60s, fashion has always been an exchange between cultures and countries, and the artists within them. Inspiration lies in architecture, interior design, and history. There's only so much innovation possible without embracing the magic of a foreign land. Some travel for the love of history, food, culture, and people: the rest of us catch flights for fashion. Satisfy your inner aesthete and book tickets to the most stylish cities in the world!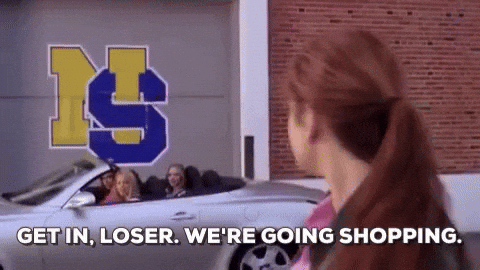 1. Milan
This is a no brainer. Which shopaholic wouldn't want to visit the headquarters of fashion giants — Prada, Gucci, Versace, Valentino? Milan is the birth place of haute couture. Get your hands on clothes right off the runway (or stare at them wistfully through shop windows at least). Don't forget to visit Galleria Vittorio Emanuele II, the oldest shopping centre in the world and a must-see spot in Milan – if there was ever a spot for a shopping spree, this would be it.
2. Paris
There's more to the city of love than just the Eiffel Tower. Paris and fashion go hand in hand. The French capitals quaint aesthetic and latest fashions attract fashionistas and celebrities from all over the world. Paris is home to leading couture brands like Chanel, Givenchy, and Hermès – the list goes on. Head over to Boulevard Saint Germain to shop straight from the biggest fashion boutiques as well as get the best of Parisian home décor.
3. London
Pack your bags for a truly lavish shopping experience, and head to the land of royalty. From being the birthplace of brands and designers such as Alexander McQueen, Burberry, and Stella McCartney to having the worlds most famous department store, Harrods. London is a dream city for a shopper looking for premium goods. Make Oxford Street your first stop: with more than 300 stores, you'll be spoilt for choice.
4. New York
New York is always buzzing with the latest trends, and the most stylish people. Besides that, the city is a hub for the world's top fashion brands. If you've been on a fashion hiatus, New York is the perfect place to get you back on track. Head over to Fifth Avenue for a dose of luxury fashion from high end boutiques like Dior, Chanel, Versace, and other mainstream retailers like Nike and Banana Republic.
5. Tokyo
If you're in the mood to broaden your horizons, then add Tokyo to your travel list ASAP. Japan is the home of contemporary fashion, and has been creeping up and making an unrivalled name for itself in the fashion world. Tokyo has lately become  the centre of attraction for style buffs — thanks to its inimitable street fashion. While in the city, pay a visit to Ginza Street, the country's top shopping district which houses luxury department stores and upmarket boutiques like Dior and Issey Miyake. Also, don't miss the chance to discover the wildest and cutest boutiques at the Harajuku neighbourhood.