Our aim at Mashion has always been to produce content to empower and celebrate Pakistani women. And there is so much to celebrate! Pakistani women are resilient and we are firm believers that they can do whatever they set out to achieve. That's why it makes us so happy when we can find ways to support these women in their goals! As we all know, more and more women are becoming entrepreneurs and paving the way for others to follow suit. In honour of those women, here's a list of 5 (of many) women-led businesses we all should support!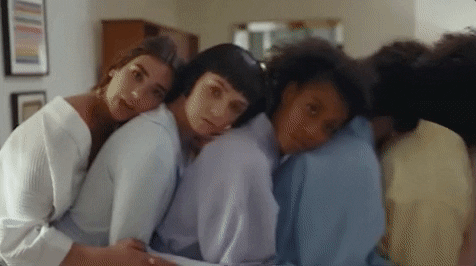 Runway Stores
This shoe brand has absolutely won our hearts! Runway makes unique pieces of high quality, and make sure to cater to everything a woman would need. Whether it's flats or heels, a professional look or a party one – there's something for everyone. Not only do they offer great products, they also make sure that their #RunwayGirls are a priority, with content specially curated for them. They're definitely a brand to look out for and these black PVC heels should be at the top of your list!
Little Mudpie
We're not going to lie – we love kid's fashion! And no one does it better than Little Mudpie; so much so, that we kind of wish their clothes were available in our sizes too! Whether you're looking for an Eid outfit for your toddler or a dapper look for your son's birthday, you'll find it all at this shop. They're colourful, cute and comfortable – what else could you need!?
Girl Nine
Let's be honest, when it comes to finding a good bra in Pakistan, there aren't that many options. But fret not because Girl Nine is here to remedy just that! It's a woman-run business that promotes body positivity (yes, they offer plus size products) and celebrating womanhood! With their vast variety of products and customised approach to shopping, you won't need to go anywhere else.
Ammara Khan
It's no surprise that Ammara Khan is on this list – she's been a favourite of ours for a long time! Her intricate designs and elegant embellishments will make anyone an instant fan of her work. With her clothes on, you're guaranteed to feel like a star! And with Eid coming up, what better occasion to don one of her designs? Our pick is this off-white lace number that is perfect for an evening of glam!
Nikki's Closet
Calling all mothers – we've found the only shop you need to make your baby girl look like a princess! Nikki's Closet is an adorable baby clothes shop that sells the cutest dresses we've ever seen. The assortment of prints and colours is sure to make your little girl stand out no matter what!