One of our favourite childhood activities was bedtime stories. Snuggling into bed with your mum or dad while they read you fantastical tales was the best way to fall asleep! For so many of us, that was our first introduction to the wonderful world of books. We're sure you want to have that same bonding experience with your kids so we've found five books that will make your child love bedtime stories as much as you did! Warning: major nostalgia incoming!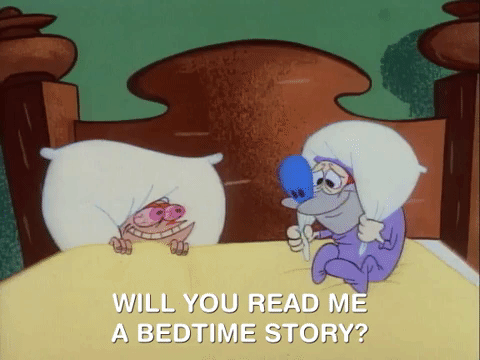 Night Of The Moon: A Muslim Holiday Story
By Hena Khan
With Ramadan and Eid just around the corner, this book is the perfect way to have your child learn more about the holiday and traditions surrounding it. The Night Of The Moon by Hena Khan follows Yasmeen, a seven year old Pakistani-American as she celebrates the Muslim holidays. It's a great way to introduce your children to Muslim culture and its roots, while giving them a glimpse of Islamic art as well. This is sure to get your kids excited for the holidays!
Monuments Of Pakistan
By Zahra Rafi
If you ask us, it's never to early to introduce your kids to the beauty and splendour Pakistan has to offer! And since we can't travel due to COVID-19, this book is the next best thing. Monuments of Pakistan by Zahra Rafi is an easy-to-read book featuring 14 magnificent monuments from across Pakistan, including the Badshahi Mosque, Pakistan Monument and Khyber Pass. The great thing is that this book is treat for both children and adults, with its beautiful illustrations and fun facts!
Revolting Rhymes
By Roald Dahl
Roald Dahl is, without a doubt, an iconic author, giving us amazing stories such as The BFG, Matilda and Charlie & The Chocolate Factory. But his collection of children's poems are an absolute must-read! Revolting Rhymes features six poems, each of which is re-interpretation of a classic fairytale. If your child is already familiar with the stories of Cinderella and Snow White, Roald Dahl's version will tell them what actually happened! Trust us, these poems will be a ball to read for you and the kids. We guarantee endless giggling!
Chacha Chakkan
By Imtiaz Ali Taj
If you grew up in a typical Pakistani household, there's no doubt you must have read a hilarious anecdote of Chacha Chakkan. Written by Imtiaz Ali Taj, Chacha Chakkan is a compilation of short stories from the fictional character's life who wreaks havoc wherever he goes. This hilarious book will have you and your kids roaring with laughter and will also help improve their Urdu skills! That's reason enough right there.
Oxford Reading Club App
Reading physical books can never be replaced, but if you want to mix things up a little bit, a reading app is just for you! The Oxford Reading Club app is a great way to keep things interactive with your kids so that they develop reading and writing skills as well. They have digital versions of over 900 books and can help your children practice listening, reading and speaking. Plus, it's a great way to keep them occupied if you're too tired from reading!