2018 has been the year of the destination wedding, and we're green with jealousy. Who says there can't be anything done about it though? Why not plan one for yourself? You might think they're completely out of your price range, but it's possible to find stunning locales that serve your purpose without breaking the bank. Moreover, a destination wedding is the perfect excuse to cut down on an unnecessarily long guest list. From glorious mountaintops to serene beaches, the options are endless.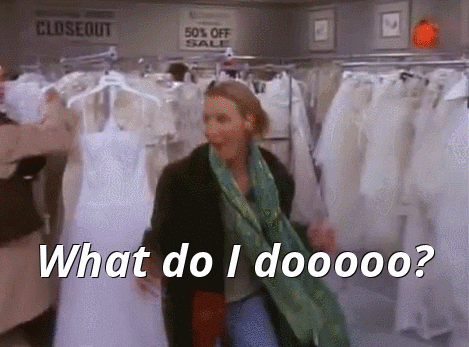 1. Thailand
Spot Pick: Koh Samui  
If a beach wedding is on your mind, then Thailand should be at the top of your list. Warm sunny weather, an extensive coastline, colourful culture, spicy cuisine, and a wide range of accommodations – this place has a lot to offer. Beach weddings are quite popular in Thailand – thanks to the several all-inclusive resorts along the gorgeous beaches. Popular spots like Koh Samui fit the bill completely!
2. Italy
Spot Pick: Castello Di Vicarello – Cinigiano
If you want your wedding to look anything like Deepika Padukone and Ranveer Singh's – you know where to head to. Lake Como, the Amalfi Coast, Florence, Sicily – Italy was built for picturesque wedding destinations. However, our top pick is the beyond stunning Castello Di Vicarello, located on a hilltop in Cinigiano. This 900-year-old country castle is the epitome of Tuscan charm. Your big day will be nothing less than a fairy tale. Get hitched amidst olive groves and gardens, and tour the rest of the country with your spouse on your honeymoon!
3. Bali
Spot Pick: Alila Ubud Resort – Payangan
Located in the traditional hill village of Payangan, this mystical resort is the most luxurious spot for couples seeking an intimate destination wedding. Host your nuptials in a traditional open air pavilion, surrounded by mountains, forests, and tropical gardens to make your day unforgettable.
4. Vietnam
Spot Pick: Da Nang
This is a cozy little port town halfway up the Vietnamese coastline, home to tourists travelling between bigger cities like Hanoi and Ho Chi Minh. Use either as your landing base to settle in, and then head to this beach destination. It's a breathtaking, calm environment with so many new resorts and contemporary hotels to host your wedding party in. If you're looking for a scenic locale — this is it. It's also a blank slate, so if you're heading here for relaxation, then great. If you want to paint it with some true, loud Pakistani magic, then go right ahead!
5. Ireland
Spot Pick: Lough Corrib
To experience a fairy-tale affair, Ireland is the place to go. Grand castles, rolling hills, Oceanside cliffs, charming seaside villages, lush gardens – what else do you look for in an outstanding wedding spot? A 13th century castle on the edge of Lough Corrib is the perfect place to take your vows in this rich, romantic country. The mix of culture, museums, and golf will keep your guests entertained throughout the wedding events. Throw in some desi festivities and it'll be a crazy, scenic, fantastical time.