No one can survive Pakistan's summers without manic deodorant applications – nor should they for the sake of everyone around them! And while branded deodorants smell heavenly, they're chalk-full of chemicals and can cause rashes or irritation. If you have sensitive skin, deodorants can be your worst enemy! But there's no need to panic because you can always switch to natural alternatives. Homemade deodorants are becoming increasingly popular as they're much safer and do the job just as well! Here are four DIY deodorants that will keep you feeling fresh all day long.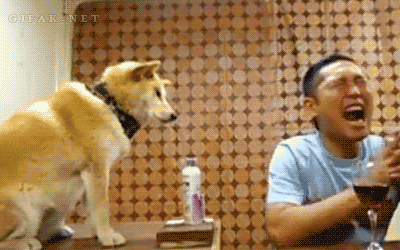 Is there anything coconut oil can't do? From keeping your hair healthy to moisturising your skin, the benefits of coconut oil are endless. Thanks to its anti-bacterial and anti-inflammatory properties, it works wonders as a homemade deodorant.
Ingredients
6 tablespoon coconut oil
¼ cup baking soda
¼ cup arrowroot or organic corn starch
20 drops of any essential oil
Instructions
Start by melting coconut oil on low heat.
Mix baking soda and arrowroot together in a bowl until you get a creamy paste.
Add the essential oils of your choice and mix well.
Once the mixture cools down, store it in a small glass jar and refrigerate
2. Activated Charcoal Deodorant
We've all taken selfies with charcoal masks on our face, so why not try an activated charcoal deodorant? It's a highly absorbent natural substance that can remove toxins and impurities from your skin.
Ingredients
4 ½ tablespoon coconut oil
5 tablespoon corn starch
1 tablespoon baking soda
1-2 capsules activated charcoal
20 drops of rose or lemon essential oil
Instructions
Melt the coconut oil on low heat.
Add baking soda and corn starch and mix the three ingredients well.
Add activated charcoal capsules to the mixture.
Once you get a creamy paste, add the essential oil of your choice
Pour the mixture into a container and store it in the fridge.
Beeswax is well-known for its skin protecting qualities. When it comes to skin problems such as dryness or rashes, beeswax can be very helpful. So it's no surprise that it can be a great ingredient in a deodorant as well.
Ingredients
1 tablespoon beeswax or beeswax beads
3 tablespoon coconut oil
2 tablespoon arrowroot powder
¼ cup baking soda
5 drops tea tree oil
5 drops any of other essential oil
Instructions
Melt the coconut oil and beeswax together and stir until both have combined
Add the remaining ingredients into the mixture
Let it cool and store in an airtight container
A deodorants primary job is to keep us from sweating. And the main reason we sweat is to cool us down after our bodies heat up too much. Aloe vera is a great option to keep your body cool and prevent sweat. When mixed with other ingredients, it will not only keep the heat at bay but also deal with your body odour.
Ingredients
4 tablespoon shea butter
1 tablespoon aloe vera gel
5 tablespoon arrowroot powder
1 tablespoon and 1 teaspoon baking soda
5 drops lavender essential oil
5 drops tea tree essential oil
Instructions
Start with melting the shea butter on low heat
Once melted, add the aloe vera gel, baking soda and arrowroot powder to mixture, stirring until you get a smooth paste
Add the tea tree and lavender oils
Pour the mixture into an airtight jar and store it in the refrigerator