The heatwave this summer isn't doing anyone any favours, but you should still look stylish while beating the heat. Opt for seasonally appropriate designs in breezy fabric and vibrant prints to tackle everything, from heatwave to vacations like a pro. Here are 7 of our favourite kurtas to rock this summer.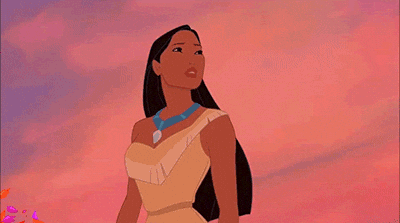 Kameez and Pant Set in Sand – Nia Mia
This set by Nia Mia is the perfect neutral to rock this summer. Not only does it look pulled together on those weekdays when you're running late, the light cotton fabric helps keep you cool during the heatwave.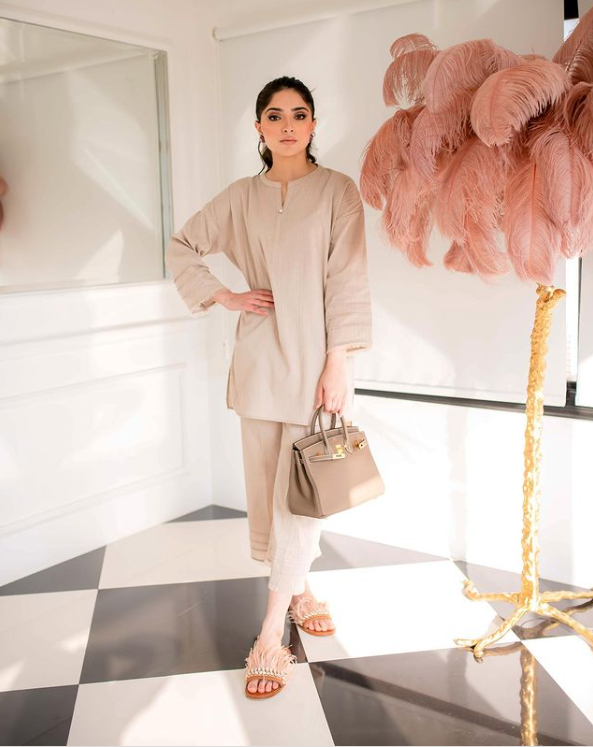 Floral Lawn Tunic – Hina Mirza
You can't go wrong with a fun print in the summer. This Floral Lawn Tunic by Hina Mirza is perfect to flaunt your fun side while still looking stylish. Pair it with a classic pair of nude flats and a cute bag, and you're sure to look amazing at your next summer brunch with your girlfriends!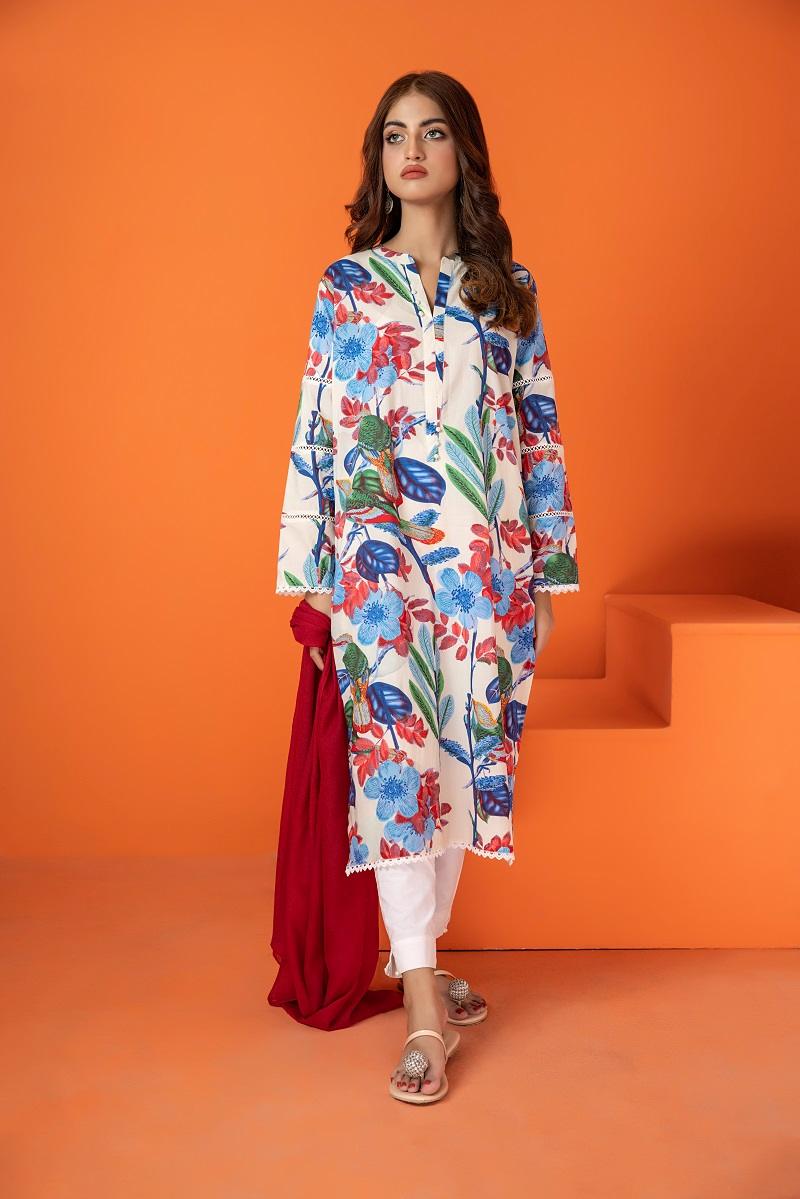 Niya Black Embroidered Shirt – Kefi.Pk
Who says you can't wear black in the summer? This black kameez with white embroidery by Kefi.Pk is perfect for those hot summer nights. Pair it with a plain black pants, and if you're feeling extra glam, and nice pair of heels and a fun lipstick (we love pink!) and you're good to go!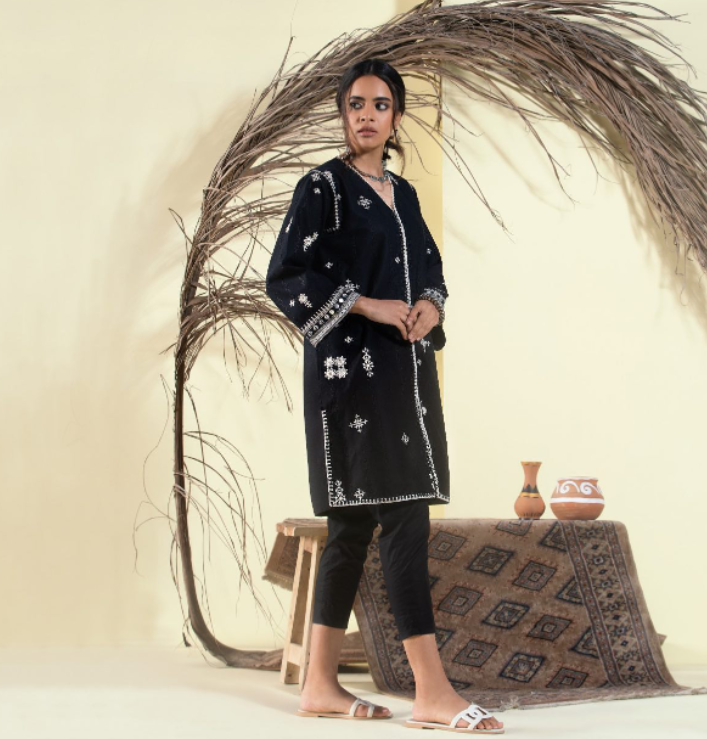 Leaves on Linen – Basic
The minimalist, leaf print on this kameez from Basic is perfect for summer, and it has pockets! We love the simple collared front, and with the fabric being 100% Irish linin, its sure to keep you cool on those hot summer afternoons.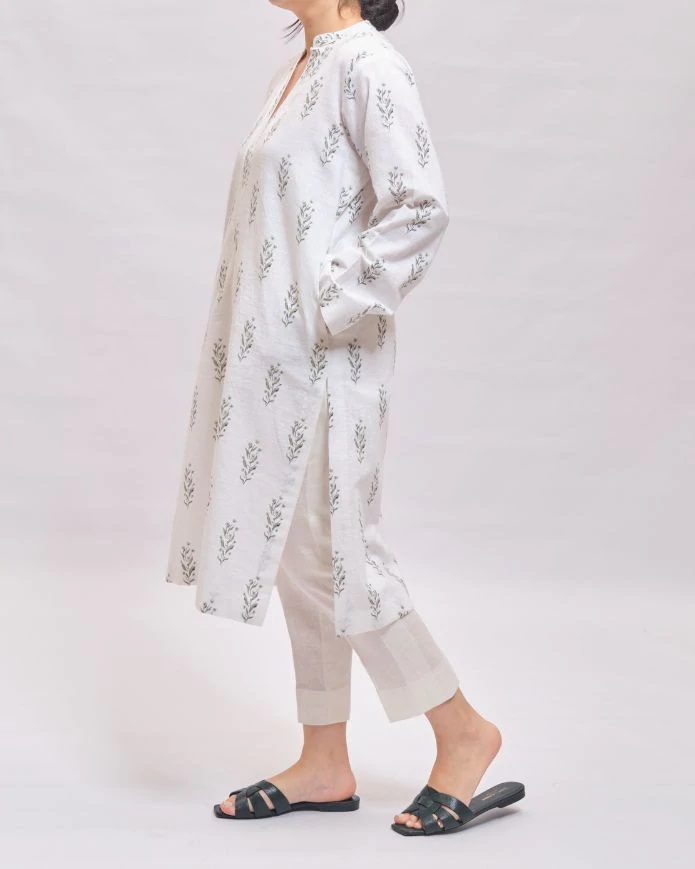 Tia Set – Solids
As much as we love light colours in the summer, sometimes you just need a fun pop of colour to brighten up your day. We're obsessed with this blueish purple set by Solids. The pure cotton fabric is an extra bonus to help beat the heat!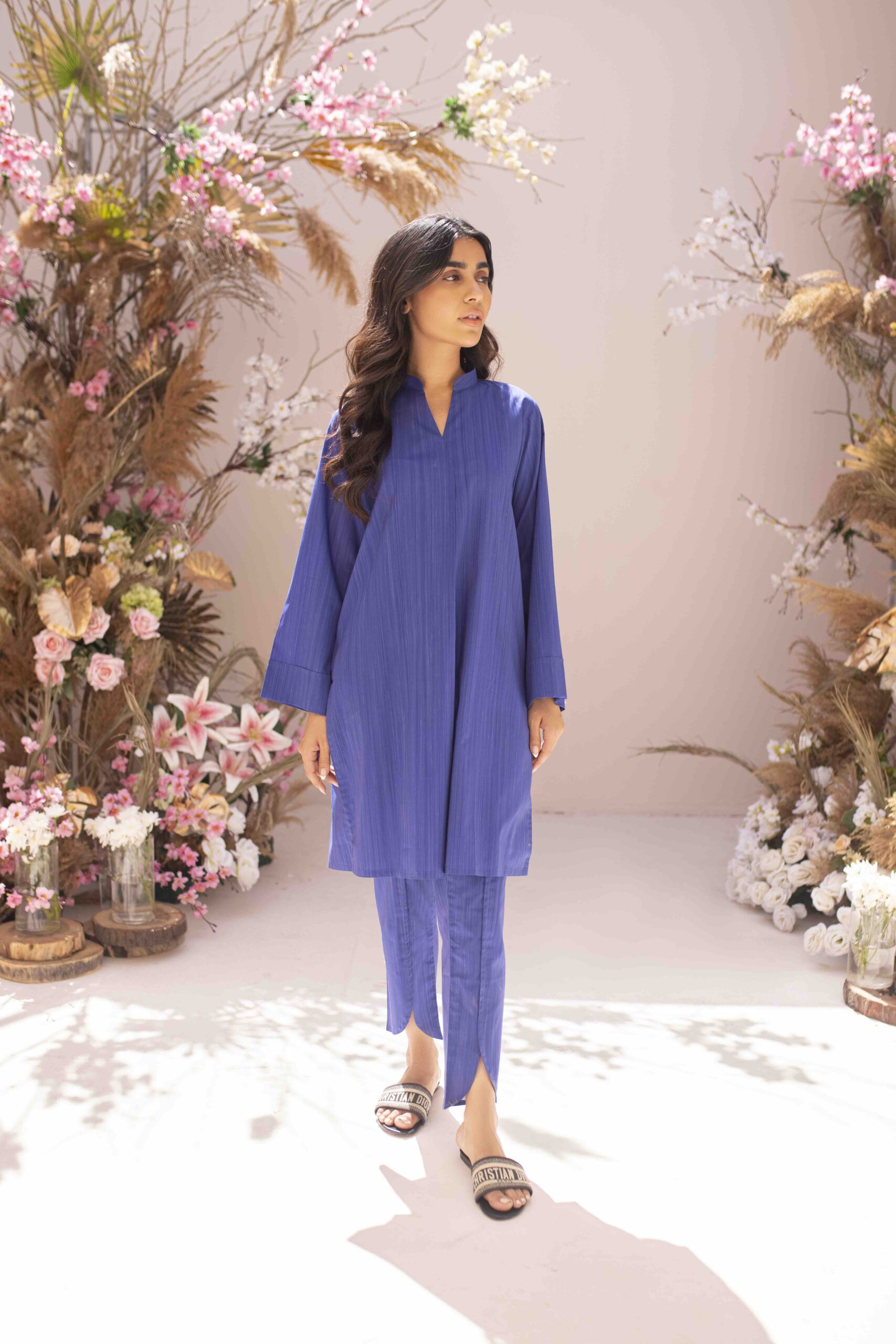 White Embroidered Kameez – Anaam Chaudhry
We love the embroidered detailing on this kameez by Anaam Chaudhry. The lace detailing on the bottom, as well as on the dupatta adds a richness that we personally love. Pair this kameez with a fun handbag and some gold jewellery for the perfect summer look!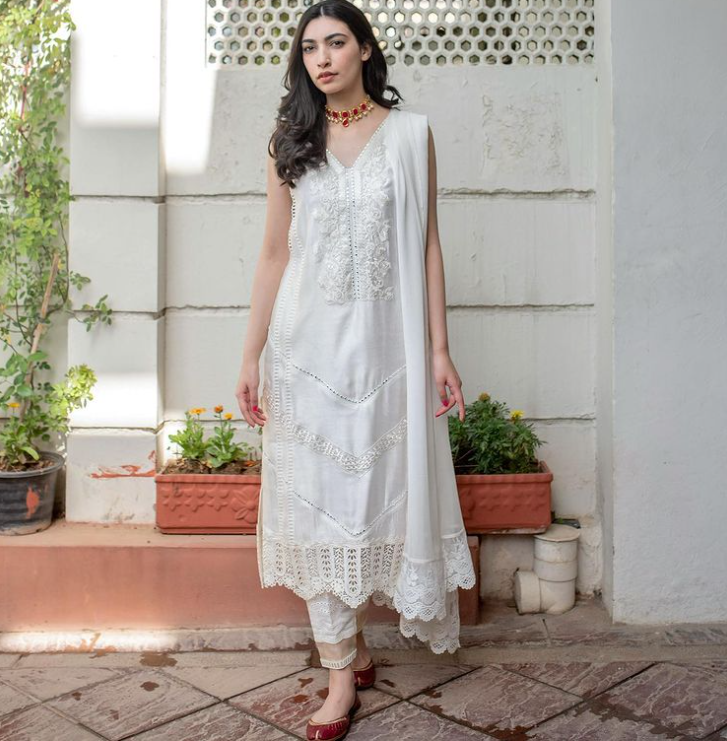 Embroidered Linen Shirt – Sapphire
Can you tell that we love embroidery? This mint colour is the perfect colour for this summer, and the pure linen fabric should help keep you cool too! Pair this with a light pink lip and highlighter for the perfect summer glow.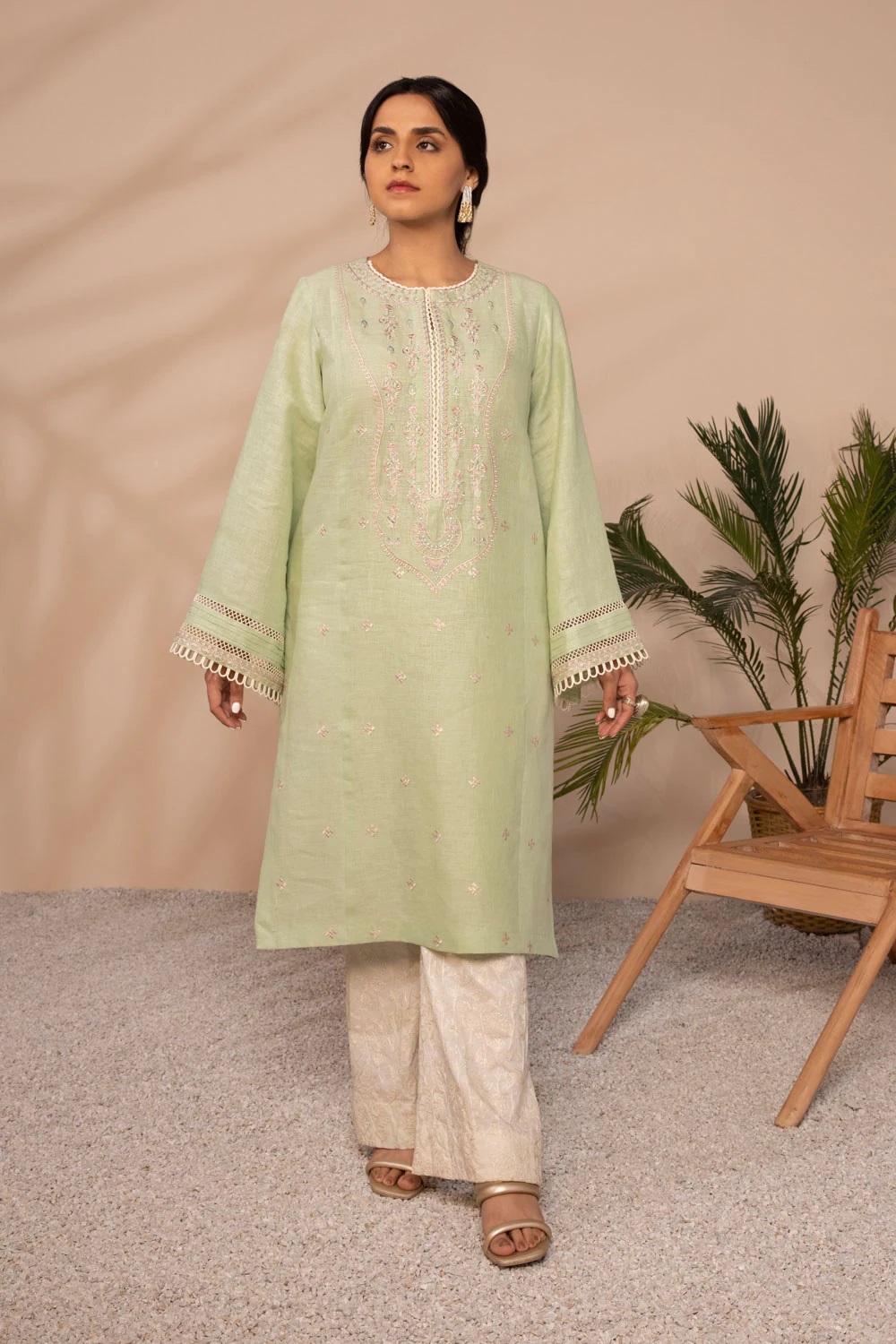 Basic Kurtas
casual wear
Lawn
Summer Dresses
trendyFashion