Ukraine and Russia are countries that share a border in Eastern Europe. On Feb. 24, 2022, Russia sent its army into Ukraine, to take over the country by force. Since the Russian invasion, Reuters estimates that there have been at least 13 thousand deaths, 2.1 million people are left homeless and there is property damage amounting to approximately US$10B. This number is increasing by the day, and perhaps by the time to you read this, the number could have doubled. These are not figures to be skimmed over and forgotten. These are real lives – families and livelihoods that are being destroyed.
This invasion has been the first major war in Europe in decades, and there are claims that this could be the beginning of the World War 3.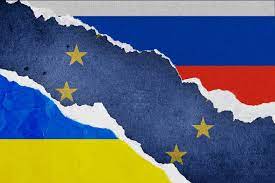 Why are Russia and Ukraine at War?
While this conflict is new, Ukraine and Russia have had a long-standing tumultuous relationship over the struggle of national autonomy.
Ukraine was a part of the Russian Empire in the 18th, and 19th century. In 1917, the Russian Revolution bought down the Russian empire, and the region consequently went into civil war. Post-civil war, Ukraine briefly gained independence from the Russian rule, until the Soviet Union was formed, and Ukraine became one of its first republic. Soon after, when the Soviet Union was dismantled, Ukraine and other republics got independence. Some countries, like Czech Republic, Poland, and Latvia, that were in the old Soviet sphere of influence joined NATO.
Ukraine has struggled to join NATO for years, which President of Russia, Vladimir Putin considers a threat to Russia's safety. Putin has tried to destabilize and prevent Ukraine from getting closer to the west. Therefore, Ukraine struggles to maintain its independent democracy.
On March 18, 2014, President Putin, claimed Russia and Ukraine "are not just close neighbors but they are one nation." In imperial Russia, some saw Ukrainians as brothers to the Russians because they shared a culture dating back to medieval times. But Ukraine fervently denies this narrative, claiming that they are their own nation with its own sovereignty, language, and culture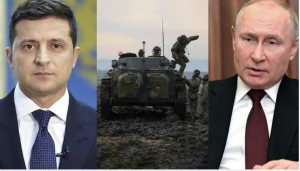 Is there really a
winner
in this?
Both Russia and Ukraine are fighting for what they believe is self-determination and safety for their people. Russia believes Ukraine joining NATO, will strengthen the Wests' alliances against Russia and Ukraine believes they are simply safeguarding their future. But as President of Ukraine, Volodymyr Zelensky aptly put it: "(in war) Who will suffer the most? The people. Who can stop it? The people."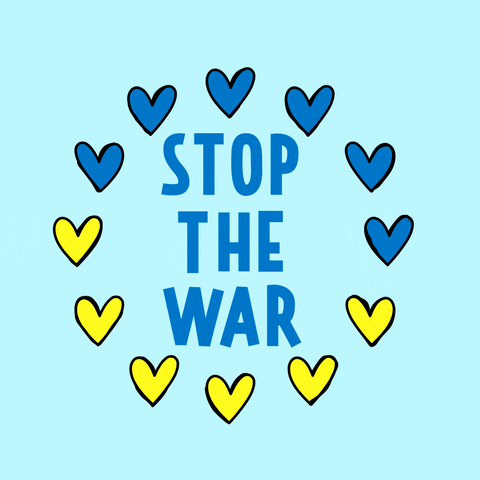 How Can we Help?
There is no telling when this war will come to an end or if it will get worse. All we do know is that there is a huge humanitarian crisis in Ukraine, and that we should not turn our backs to any victims of injustice. Here are some reliable lists of organizations in need of assistance. Click on the links to make your donations
UNICEF – UNICEF supports health, nutrition, HIV prevention, education, safe drinking water, sanitation and protection for children and families caught in the conflict in Ukraine. 
Médecins Sans Frontieres/Doctors Without Borders 
MSF runs a range of activities in Ukraine working with local volunteers, organizations, health care professionals and authorities to help people travel to health care facilities and access prescribed medications. 
Voices of Children 
The Ukrainian organization's Charitable Foundation helps provide psychological and psychosocial support to children affected by the armed conflict, according to its website. 
International Committee of the Red Cross 
This Switzerland-based organization is aiming to help people affected by the conflict and support the work of the Ukrainian Red Cross 
2022
Donation
Donations
News
Power
Putin
Russia
Russia and Ukraine
Ukraine
Ukraine Conflict
War
World War
Zelensky