For those of you who don't know me, my name is Nargis: single, 20 something (a woman never reveals her age), and looking to have the best time around town. My best friend is Tina who I have been stuck with since our primary days – she might be featuring in a lot of my adventures, so might as well introduce her now (plus, I know she's dying for a shoutout). My friends and family are constantly bugging me to share my ideas and opinions –  naturally who else will give such great advice? So I thought what better time to start giving back to my community than right now. Today I am going to tell you about my first time getting acrylic nails!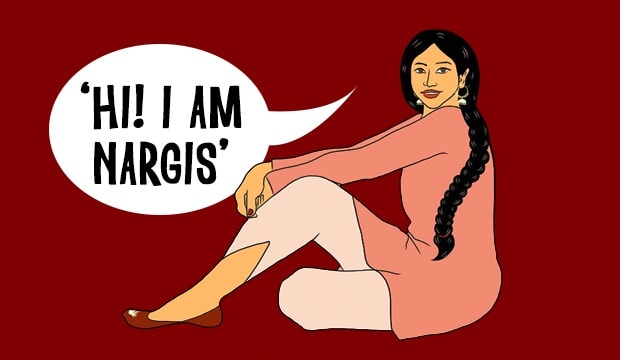 I don't know if you have noticed or not, but nowadays all the fashionable girls have these super long, perfectly done nails. It took me a while to figure out that these were in fact not natural nails, but actually ye acrylic nails hote hain. Now what are acrylic nails? Basically you have your manicurist apply a chemical paste on to your nails, which is then filed and shaped and hardens into an acrylic. It makes your nails appear long, thick, and perfectly shaped. Now, the reason I wanted to get acrylic nails was obviously because I wanted to keep up with the latest trends, and the more I saw my friends and of course woh saari influencers and Instagram models showing off their perfect, artsy nails, I simply could not wait any longer! So off I went to the nail salon with high hopes of coming out looking like an Insta baddie. 
At the salon, the procedure seemed pretty standard; the manicurists seemed to have done this a hundred times, so I didn't freak out as much as I thought I would have. Mein bas chill kar rahi thi and I let them do their thing. When they started applying the paste (which oddly had a dough-like consistency), I felt my natural nails crying out for help, but at that moment, mujhe koi fikar nahi thi about nail health because I was so excited to see how these would turn out. The most fun part was definitely choosing the colour and nail art and the shape and all that good stuff. 
Khair, after about an hour or so, my brand new nails were finally ready; and uff, when I tell you I felt like a completely transformed woman! With my new acrylic nails, I felt like Pakistan ki sab se cool, modern, put-together larki! My hands looked so slender and elegant and my nails were just everything! Dil kar raha tha to grab random objects and just touch everything in sight simply to show off this new manicure. 
Now as fabulous as my acrylic nails turned out, I do have to warn you other first-timers that acrylics require a lot of up-keep. Like seriously, bohat high maintenance waala manicure hai ye. So make sure when you are cleaning up around the house you wear gloves, make sure you don't miss your appointments for touch ups to your nails (yes, you have to go about every 2 weeks or so), and most importantly, NEVER EVER TRY TO REMOVE YOUR ACRYLICS YOURSELF. Seriously… please don't make that mistake because it will completely damage your natural nails and it's terribly painful and it takes months for your natural nails to heal. And haan, mein ne khud ye galti ki thi but I won't get into that because that's a story for another time! Please just go to a nail salon to get your acrylics removed because that is the safest way to do it.
Anyway, I hope those of you who are acrylic nail novices will find my experience and advice helpful, and I hope those of you who are already experienced are taking good care of yours!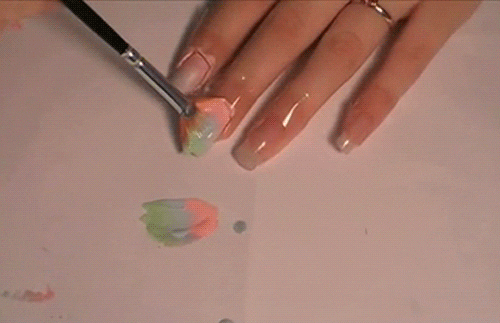 Acrylics
Column
Manicure
Nails
Nargis