Galentine's Day is an unofficial (but very meaningful) holiday that allows us to celebrate our female friendships on the 13th of February every year. Now, we're not saying that we don't acknowledge and celebrate our girlfriends otherwise, but Galentine's Day gives us a chance to go all-out and emphasise the significance of the female camaraderie and sisterhood that we so heavily rely on. 
There are many ways to spend your Galentine's day: taking your girlfriends out to dinner, having a spa day, going somewhere for a trip together, and so forth. However, we know nothing is as comforting as a girls' night in – staying in with your best friends and laughing, catching up, snacking, and of course, watching movies! 
We've compiled a list of must-see movies you can watch with your friends for a perfect girls' night in this Galentine's weekend; some that will have you laughing out loud and some that will have you totally in your feels.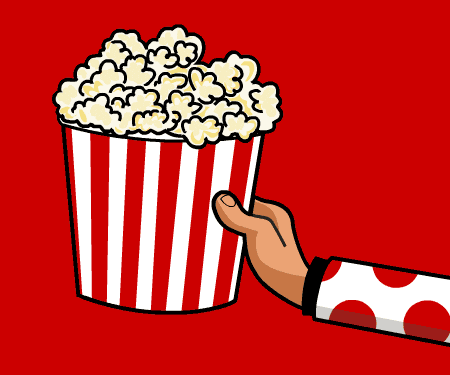 Wild Child
If you're into movies that feature makeovers, pranks, romance, and especially focus on the bonding between a group of girls who don't really click that well in the beginning, then this movie is for you. Wild Child tells the story of a spoiled American teenager who, due to her bad behavior, is sent off to boarding school in England. At boarding school, she sticks out like a sore thumb and tries everything possible to get herself expelled. In the process of trying to get kicked out, she forms great friendships, learns more about herself and her family, and comes to appreciate things she used to once take for granted. 

Pitch Perfect
Pitch Perfect is a must-see film for comedy lovers because not only does it make you laugh out loud with hilarious comedic characters like "Fat Amy," but it also has you rooting for this very diverse and charmingly incompatible group of girls who are part of an acapella group called "The Bellas." This movie follows the story of a young girl at college who joins an acapella group and discovers that pretty much the only thing she has in common with these girls is their love of singing and performing. Although their unique personalities and weird antics prevent viewers from labelling the Bellas as "friends," there is definitely a camaraderie and sisterhood among the Bellas that leaves the viewers cheering them on throughout the film.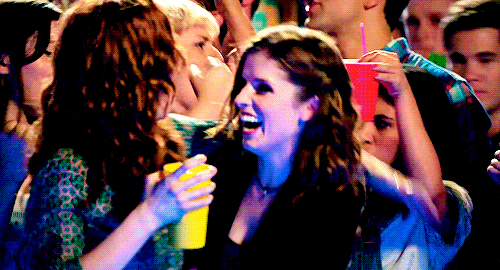 Sisterhood Of The Travelling Pants
This one's for the viewers who like a little more drama and emotional depth in movies. In contrast to the very light hearted movies mentioned above, Sisterhood of the Traveling Pants touches upon far more serious themes of family drama, illnesses, and heartbreak. The main theme of the movie, however, is friendship; growing up, moving away from your best friends, finding ways to keep in touch and stay close all while navigating new phases of your life and learning more about yourself, and in the process recognising the value and impact of your female friendships on your life.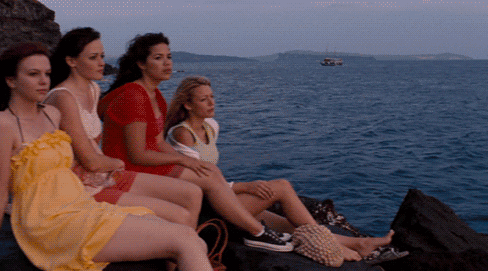 Miss Congeniality 
On a lighter note, here's a classic Sandra Bullock comedy that will have you and your girlfriends laughing and sometimes cringing (but in a good way) at Bullock's character: a female FBI agent who has to go undercover and compete in the Miss USA pageant. Having never been a "girly girl," she struggles immensely with trying to walk right, talk right, and reform herself into an elegant and feminine pageant girl.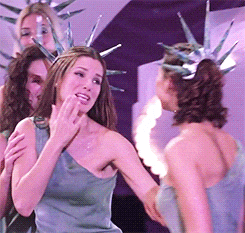 Birds Of Prey
If you're familiar with the DC Extended Universe, you might be familiar with Harley Quinn as a character. However, even if you aren't, you should give Birds of Prey a chance because it is much more than a typical superhero action movie. The movie, having a female director, captures the dynamic between a group of girls who, although they are strangers, look out for each other and have an unspoken camaraderie in times of need (especially when threatened by men) very well. It paints the image of a strong group of super cool, heroic women who are there for each other in extremely tough and dangerous situations, while simultaneously capturing the more understated and relatable nuances of female friendships such as lending each other a hair-tie.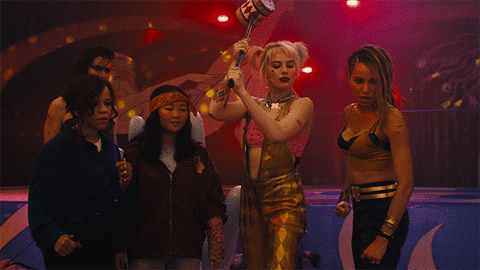 The First Wives Club 
A hilarious classic from the '90s, The First Wives Club is guaranteed to have you grinning ear to ear and singing along to the iconic "You Don't Own Me" by Lesley Gore. This comedy tells the story of a group of college friends who reunite 30 years later and bond over their failed marriages and disdain for their ex-husbands. The women band together and come up with diabolical ways of getting revenge on their ex-husbands. This one is definitely a must-watch for any '90s movies lover!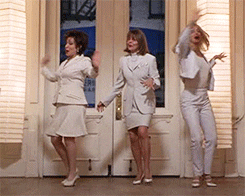 Cake
If you're in the mood for something a little heavier that touches upon themes of family, romance, and heartbreak, then the Pakistani film Cake is definitely for you. In this star studded movie, you learn of a family that is plagued by internal problems and complicated dynamics, and you follow along their journey of estrangement and reconciliation. The film poignantly captures the complex nature of family dynamics and the emotions involved in delicate family relationships. 
Besties
Friendship
Galentine
Girlfriends
Movie Night
Valentine