Fashion bloggers are on the rise. Truth be told, we don't know where we would be without the fashion inspiration they provide. However, it is time to pay attention to the other bloggers as well and appreciate them for the work that they do. For example, food bloggers whose food recommendations help us choose a restaurant, or fitness bloggers who inspire us to get out of bed and get some movement in! So, here are a list of 10 bloggers – from food to fitness, and much more – that you have to follow.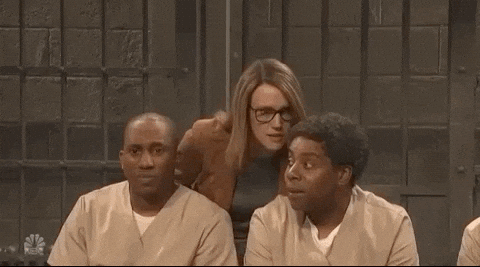 Humna Raza 
Humna Raza is dentist turned blogger (and also a mom!), with a following of  373K followers on instagram. Her content on all her public platforms show how committed she is to her work. She has a podcast, @happychirpofficial where she invites guests and very openly talks about day to day issues and experiences by reflecting upon her own. Her personal blog on instagram and her podcast talks about important topics, such as positivity and mental health. Her aim to bring positivity in the world is an inspiration for us all.
View this post on Instagram
Mr. Foodie Journal 
A fellow foodie who documents everything related to lifestyle, food and travel on his instagram blog. His aesthetic instagram blog is full of food videos, reviews and recommendations. His reviews however are not only limited to Pakistan, but also places located in Dubai and Abu Dhabi too! Make sure to check out his story highlights while you are on his profile for other places to visit while you are traveling.
View this post on Instagram
Mehak Imran a.k.a 'Ms.Fit' 
We all need a driving force to get out of bed early in the morning to go to the gym, or even to work out at home. Mehak Imran is a fitness professional at AimFit and her blog exactly the fitness motivation we all need. She uploads 'easy core and cardio' videos on her instagram along with 'no equipment workouts'. So make sure to go and follow her instagram page for inspiration to workout and stay fit!
View this post on Instagram
Marsha Rehan 
She is a fashion enthusiast, a feminist and the plus size representation that we all need in our following list. Her instagram blog consists of her talking about PCOS, mental health, and body image in Pakistan. She is an inspiration for many teenagers who are battling societal pressures when it comes to having the standard acceptable body type. So, go support her and help her raise awareness on all things that society thinks it is unacceptable to talk about!
View this post on Instagram
Braxton Kicks 
A word play on Braxton Hicks, this certified Pre and Post Natal Specialist talks about everything related to fitness, nutrition and maternal support on her instagram page. She uploads exercise videos, such as her recent one which is 'pregnancy hiit' and others such as 'labour prep exercises' would help mom-to-be's stay active from the comfort of their homes. Not only this but she also talks about steps to own your changing body as the pregnancy progresses. So Mom-to-be's go follow this inspiring mama to help you stay active during your pregnancy!
View this post on Instagram
Anam Hakeem a.k.a 'Girl With Green Passport'
Anam's blog focuses on her travels around the world as she documents them through pictures on her instagram page. Her story highlights show an even better documentation of all her travels. She also has guides on her instagram where she has a compilation of multiple posts combined into two, such as 'Road trip in Pakistan' and 'Edinburgh in 48 hours'. Follow her for some solo travel motivation – but be warned, you'll want to book a flight ticket ASAP after following her!
View this post on Instagram
Love At First Table 
Based in Karachi, this talented food blogger will have you drooling in no time. Her youtube channel is linked in her bio where she does everything related to food – taste tests, recipes, vlogs, you name it. Her restaurant reviews are very helpful for people living in Karachi or visiting it. Not only is her feed immensely creative, but also aesthetically pleasing. We can't promise we'll all be able to make cool content like her, but you might learn a thing or two from her recipes!
View this post on Instagram
Mint Candy Designs 
Areeba is a clinical psychologist based in Canada, but she is also a lifestyle blogger who documents her makeovers around her house such as her dining room makeover and her living room update that can be an inspiration for anyone who is looking to remodel their homes. Her website has recipes, home decor inspo and so much more. Honestly, what are you waiting for? Go follow her right now for all things motherhood, home decor and lifestyle!
View this post on Instagram
From Mummy To Nayel 
Tabinda is a teacher and a mom to two beautiful baby boys. On her instagram, she talks about taboo topics such as the unspoken mental load of a mom blogger, along with home remedies for children who are not feeling well. Her blog is full of tips on how and what to do scenarios when it comes to newborns such as her post on 'when to start solids?'. If new mommies need any help with 'how to prepare your kids for vaccination' or 'back to school duas to teach your children' then make sure to follow her right now. 
View this post on Instagram
Mission In The Kitchen By Hafsa 
Hafsa cooks, styles, serves and teaches how to make food. Her attention to detail is evident by just one glance at her feed. Her themed tablescapes such as the Hogwarts Feast or the one based on the House Of Cards show just talented she is! Head on over to her instagram to gain inspiration for the next family gathering or event that you are in charge of planning! 
View this post on Instagram
Bloggers
Food
From Mummy To Nayel
Girl With Green Passport
Hamna Raza
Happy Chirpy
Instagram
Interior
Mission In The Kitchen
Podcast
Travel