After a year-long hiatus Karachiities can finally rejoice, as their favorite pastime turned activity is back, promising to make up for all the time lost. Karachi Eat, infamous for its diversely scrumptious, dare we say, 'Instagram worthy' cuisines are set to satiate every foodie's cravings, leaving you with a full stomach for days to come.  It is as if they never left! Karachiites and their food, a love story for the ages, is reuniting  from January 14 to 16 at Beach View Park, Clifton.  Great food, with live entertainment and friends—who can say no to that?
In light of the current 'new normal', Karachi Eat has ensured that all the necessary SOP's are followed. Only vaccinated individuals are allowed entry in order to the enter the festival, with tickets available online to avoid traffic at the gate.  Karachi Eat has also partnered with HANDS to provide Pfizer booster shots at the festival. What a way to safely start the new year!
To kick start the 8th edition of Karachi Eat, we have compiled a list of 6 cuisines you have to try!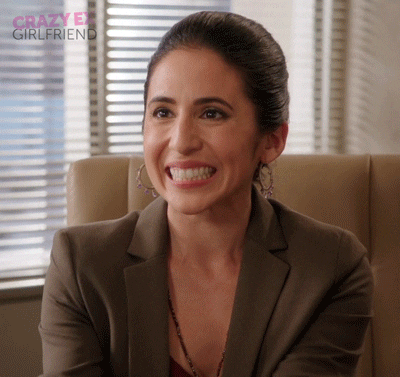 1. Swiss Premium Cheese (Stall C3)
Calling all our cheese lovers to try the first ever cream cheese station, at Karachi Eat! Swiss Premium, the gold sponsor of Karachi Eat 2022, promises to leave you wanting more, with their easy to eat snack food serving loaded Nachos, cheesy Fries, Crepes and Cheesecake. Talk about being in cheese paradise! They are also debuting their two uniquely distinct sauces; Cucumber and Garlic Cheese and Chili Cheese Sauce at Karachi Eat. Now, that is a combination we can not wait to try. Bonus: you can come to their stall and add their signature sauces for free, on food bought at any stall in the festival. You are truly spoiled for choices at Swiss Premium. Also, their spin the wheel activity warrants fun with exciting gift prices, suitable for people of all ages!
View this post on Instagram
 2. Fiz & Bob (Stall #36)
All the way from Toronto, Canada- Fiz & Bob bring their signature scrumptious chicken and roast beef sandwiches, to take the Karachi food market by storm. The talented duo behind the brand specializes in using only the top-notch quality ingredients, and homemade Aioli that will leave you wanting more. The 'roastwich' is the brands specialty, prepared on an Artisan Italian Ciabatta bun, paired with tender roast beef, homemade spicy Dijon Aioli, topped with fresh Arugula. Their Pulled Bob is an all-time favorite amongst cheese lovers- served in brioche bun, topped with their signature Aioli sauce, with sautéed onions and premium cheddar cheese. Is anyone else's mouth watering just hearing about this?
View this post on Instagram
3. Arabi's (Stall 81)
Karachi Eat is where food from all cultures unite under one roof- Arabi's is bringing Saudi Street food to the City of lights. Introducing Chicken Mutabbaq, a square shaped fried bread with minced beef, and other varied stuffing. Nobody does it better than Arabi's. Come and expand your food palette with Arabi's. Why waste the air miles and go through the hassle of travelling overseas in this climate, when you can be transported to Saudi through Karachi Eat? Sounds like a great tradeoff if you ask us.
View this post on Instagram
4. Waffles and Beyond (Stall #8)
Now on to the sweeter things- Waffle and Beyond's signature Lotus Cheese Waffle, is every sweet tooth's kryptonite. This new year, they announced a whole new range of 'french toast bites', a twist on a traditional waffle. If it looks this good, we can hardly contain our excitement anticipating how it will taste!
View this post on Instagram
5. Churrosity (Stall #27)
Who doesn't love churros? Sweet, warm and crunchy churros, are the perfect festival food. Easy and satisfying to eat!  As if we didn't love churros enough, churrosity is taking it to a whole new level, by introducing 'churritos', for the first time ever at Karachi Eat 2022. The goodness of a churro, complemented by the spiciness of Cheetos- a perfect blend of sweet and savory.
View this post on Instagram
6. UpTop (Stall #70)
Uptop promises a fiery experience for foodies who enjoy a spicy kick to their food. Their signature, 'Flamin HotDog' is not for the faintest of hearts- a cheesy delight topped with Cheetos dust will engulf your test buds with flavor.
UpTop's hot chocolate with marshmallow is the perfect treat to combat the cold January breeze, that will make you feel all warm and cozy inside.
View this post on Instagram
Burger
cheese
Cold
Culture
Event
Food
Food Festival
Foodie
fries
Karachi
Karachi Eat 2022
Stall