Wedding season is slowly ending, and after a lot of fun and celebration, most of us probably have some loved ones we know who recently tied the knot. To congratulate them and send them well wishes on their new life as a married couple, send them a gift! Here are a few suggestions to make it easier for you: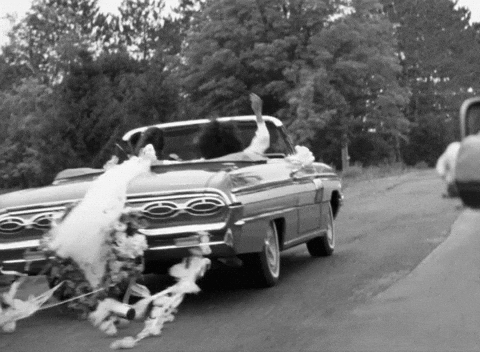 Porcelain Platter
An ornate and delicate design in blue and white, this is the perfect serving dish for those post wedding dinner parties!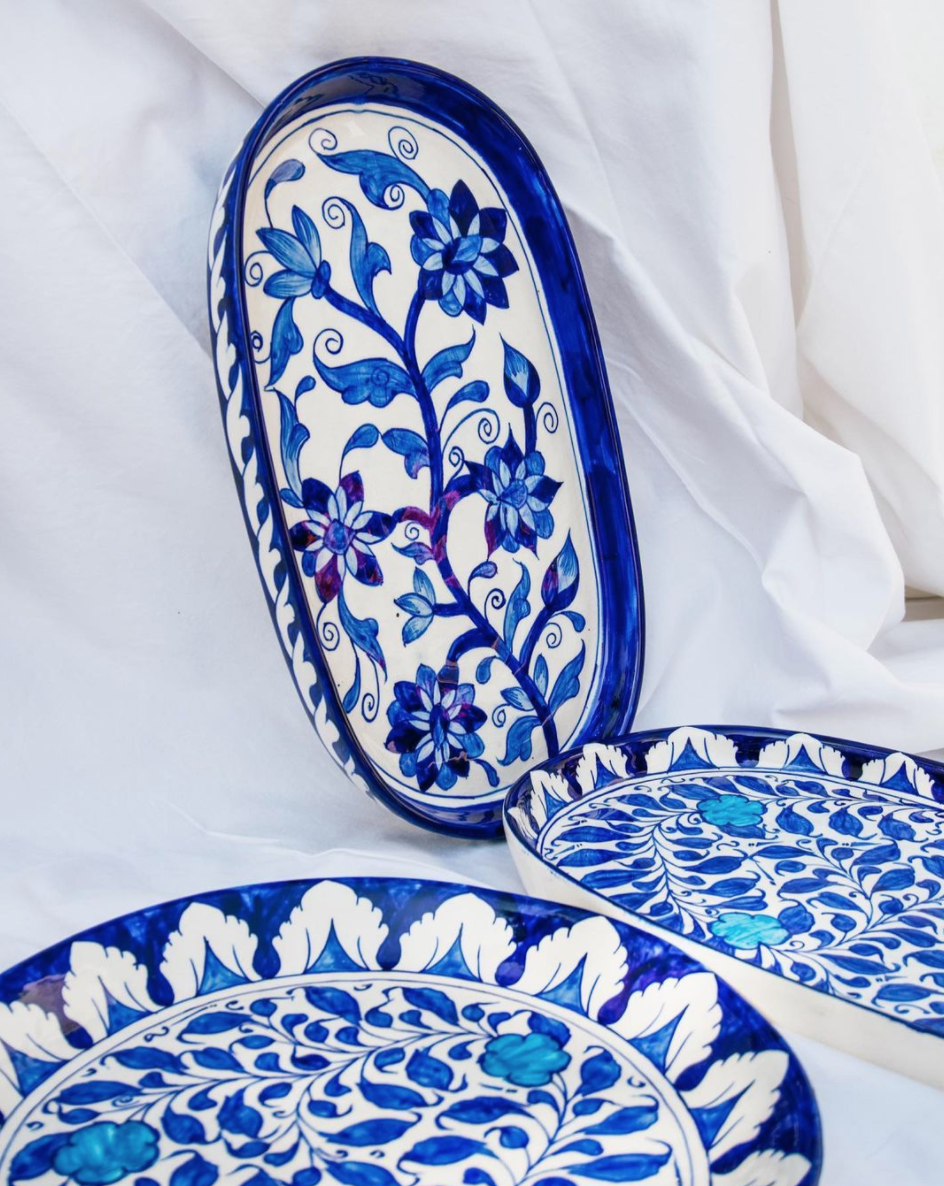 Personalised Painting
This extraordinary work of art by Eemaan Bano will make a wonderful gift for a newly married couple who's looking to decorate their home with art.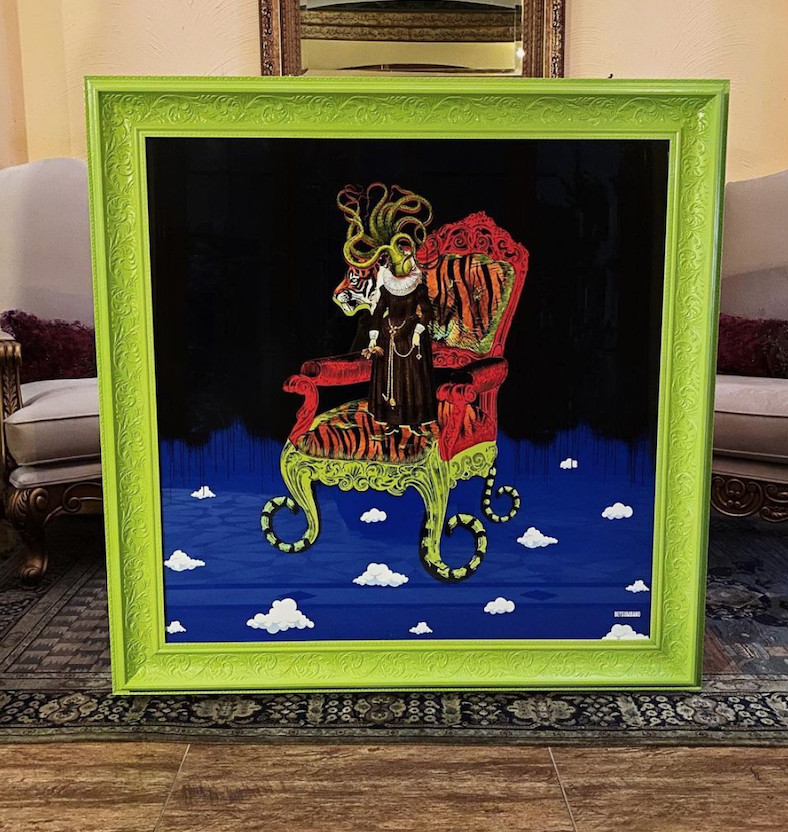 Ivory Elephant Statue
An intricately detailed statue to add to your home, that can even serve as a table between chairs or to stand an ornament.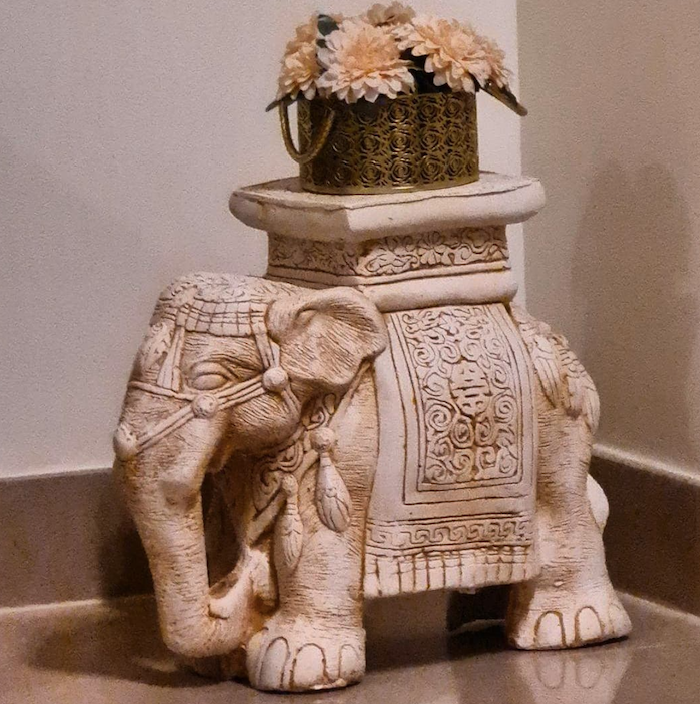 Velvet Chair
A plush and soft velvet chair in a luxurious blue shade; this playful piece would look lovely in the living room, bedroom or home office!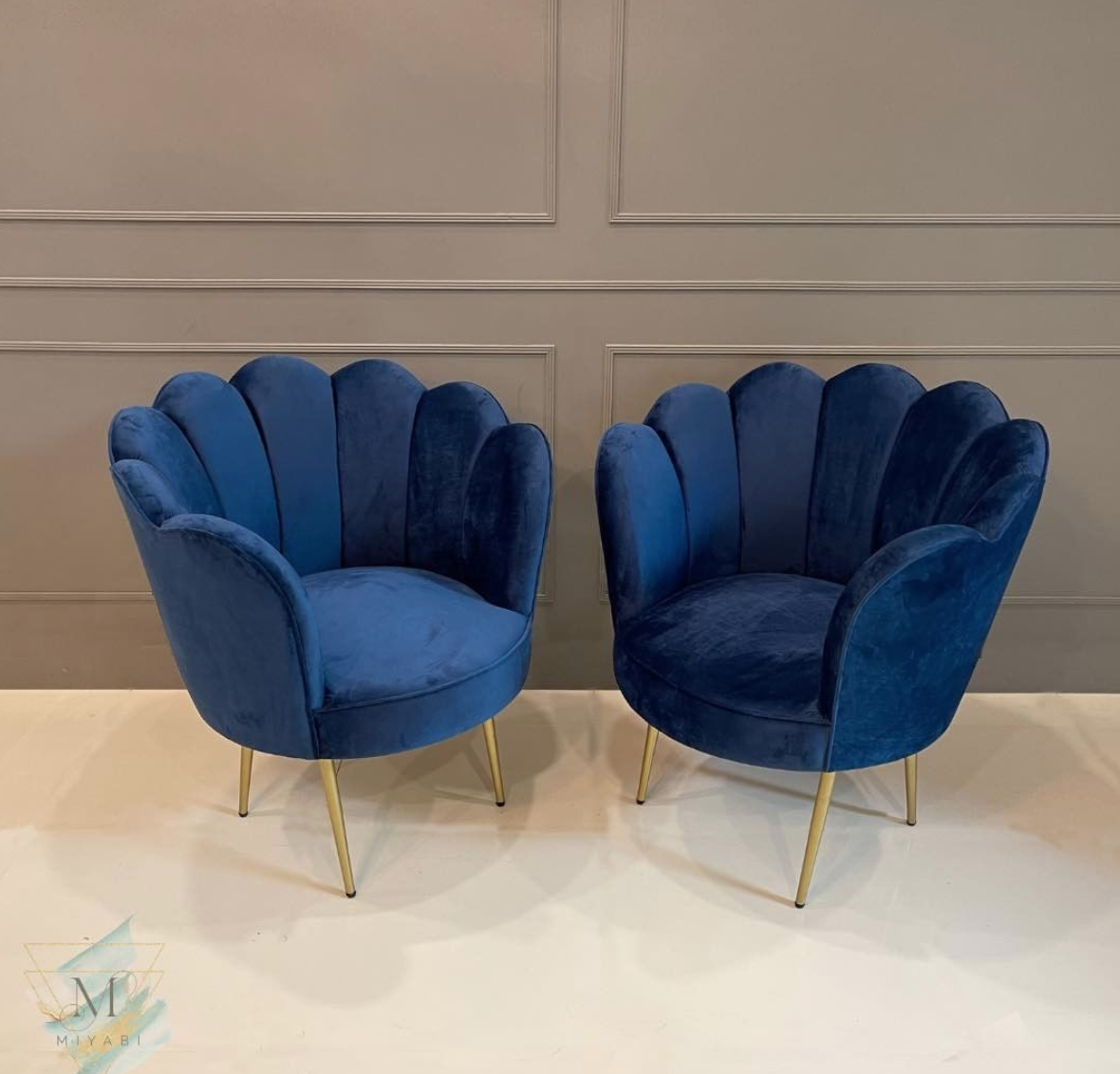 Tiered Dessert Tray
This delicately hand crafted wooden tiered dessert tray will make for a beautiful gift for the new couple in their new home!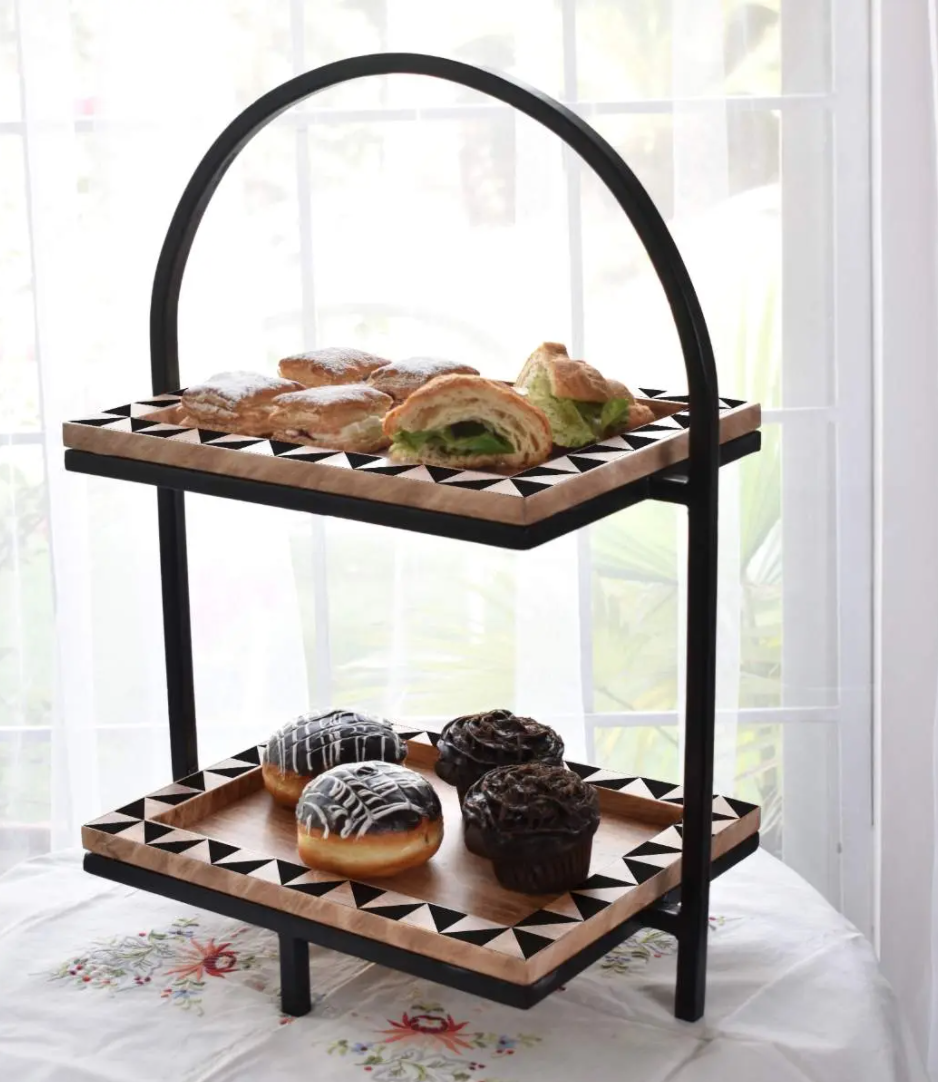 Garden Pillar
This ethereal and whimsical statue will be a stunning addition to any garden decor, and add a touch of fairytale beauty!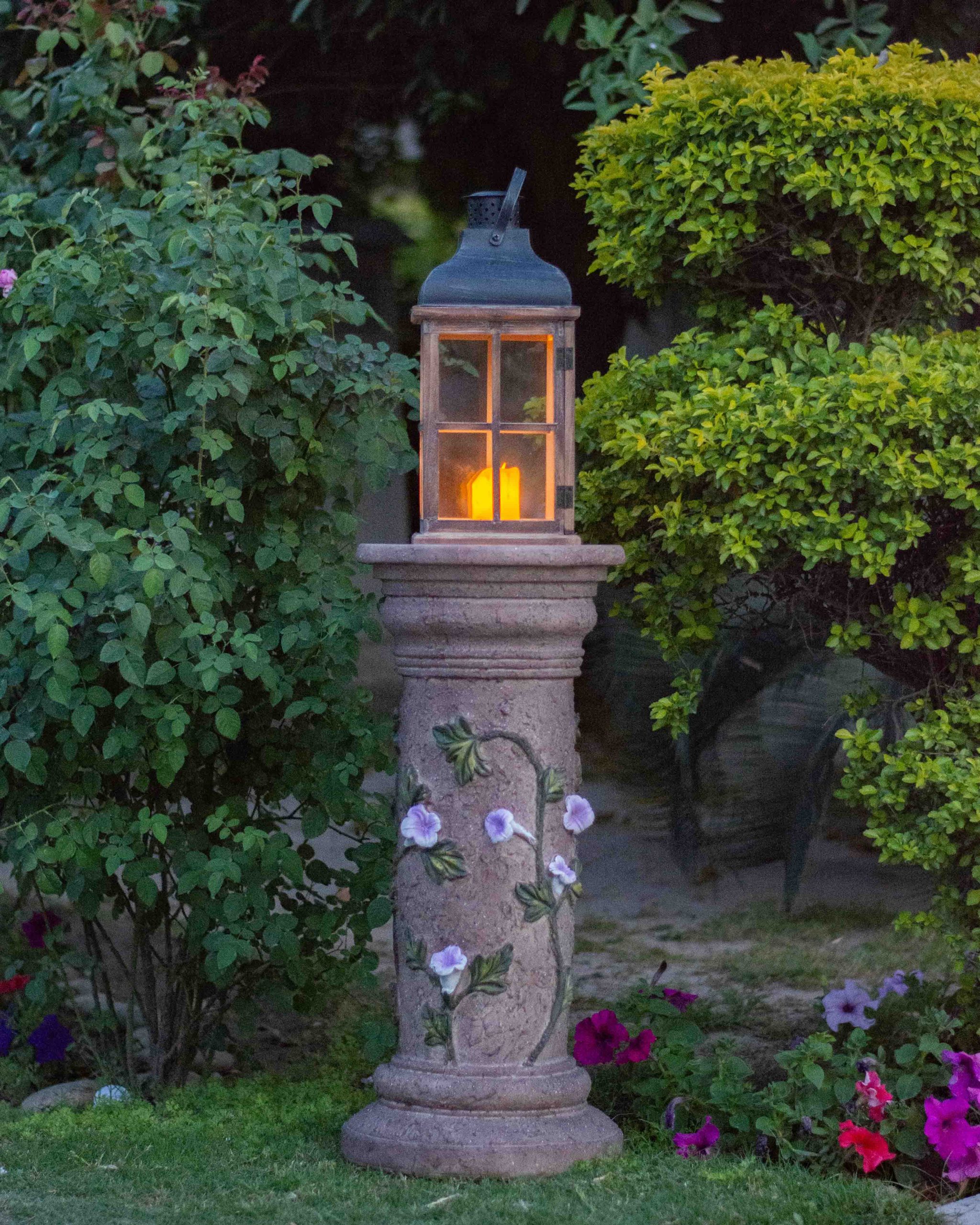 Nest Tables
A set of three colourful nest tables, each delicately hand painted with flowing florals, in a soft, earthy, neutral tone palette.