ST London, the well-renowned cosmetic brand has roped in the gorgeous, Zara Noor Abbas-Siddiqui as their brand ambassador. This association is the perfect combination of class, confidence and women empowerment.
Zara Noor Abbas Siddiqui has won many hearts with her stellar looks, phenomenal acting and her real-life persona. She is a true beauty who looks good, no matter what she does. She rose to fame with projects such as Ehd-e-Wafa, Phaans and Parey Hut Love.
Known for its high-quality cosmetics and large assortment of colours, ST London has come a long way in 22 years. The brand is the first choice for consumers of all ages and is certainly a force to be reckoned with. That's why when Zara Noor and ST London decided to collaborate on a campaign, we knew it had to be good! Keep reading to learn more.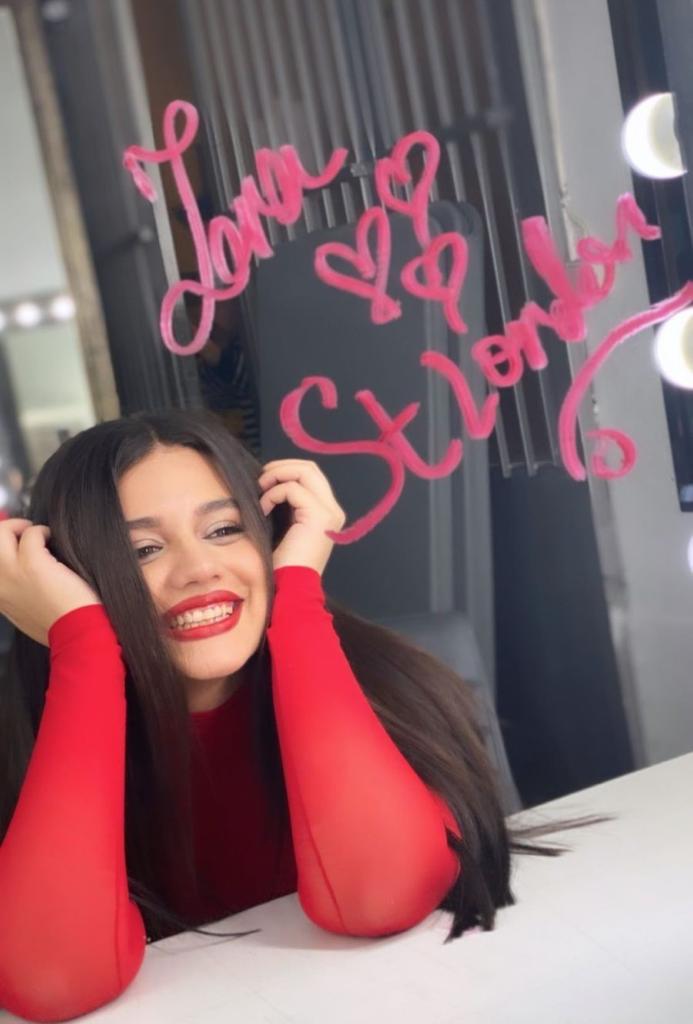 ST London, has revamped itself with an exceptional campaign that urges us to "Own Your Look". The campaign's first leg has gone live on digital, with extensive PR and on-ground branding support, followed by a full burst on ATL.
In a world full of unrealistic beauty standards, this campaign feels like a breath of fresh air with an approach that is positive and encourages self-love. The recently launched campaign is certainly a pleasant change that pushes you to be bold, confident and empowered in your own skin.
There truly is no scale that can measure beauty. #OwnYourLook by accepting yourself and every woman around you, no matter what they look like. Women empowerment starts from within and being confident the way you are is a huge step on the road to self-love and positivity.
This was also perfectly put by Zara Noor Abbas-Siddiqui herself, in her recent post on social media, where she announced her association with ST London:
"My association with a brand has a lot to do with its integrity as a product. ST London has a unique way of identifying women and putting them all under one umbrella and that is why it is my go to brand when it comes to empowering women and glorifying the confidence within them. Inclusivity is the new cool and we all must, accept each other as powerful women and inspire each other to make a mark in the society. YOU are extraordinary #Ownyourlook.."
This #OwnYourLook campaign paired with the perfect brand ambassador is sure to get everyone talking. It breaks the clutter and helps you be the best version of yourself. ST London wants women to be themselves, live their life to the fullest and own their look with confidence. The products are created keeping every woman in mind so that your look can be as flawless as you are.
An amazing range of products that includes everything from lips to eyes to nails, ST London is your one-stop solution to elevate all your looks. It's the go-to cosmetic brand for Zara Noor Abbas-Siddiqui and many other women, just like you. A brand that wants you to #OwnYourLook so you can feel as bold, confident and beautiful as you are!
Beauty
Makeup
Own Your Look
Sweet Touch