Nothing is more quintessentially Pakistani, as a cup of chai. Whether it's enjoying it in the evening with family, or ending the night at chai with friends – we all have memories associated with it. Lipton's new commercial brings together our favourite warm drink, and all the memories it comes along with. To learn more about the latest TVC, keep reading: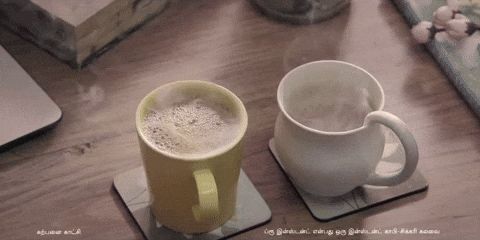 Chai Brings People Together
Through glimpses of everyday moments, Lipton's new TVC illustrates chai's role in creating a bond between people, whether that's at home, at work, or out with loved ones. Celebrities like Bilal Maqsood, Junaid Khan, Madiha Imam, Javed Sheikh and more feature in the commercial. They all bring their unique talent into the mix, whether that's through Bilal Maqsood's enigmatic presence, or Javed Sheikh's warmth while playing with his on-screen grandchild. Due to the medium of chai, people are able to create memories they cherish, and with Lipton's catchy  'Chai Chaihye' jingle, it's hard not to enjoy! 
View this post on Instagram
Celebs Joined In On Instagram
Several celebrities such as Ramsha Khan, Junaid Khan and more, took to instagram to express the importance of chai in their life. Lipton also sent them all gift hampers, making their moment with chai even more memorable!
View this post on Instagram
To feel the power of chai and the bond it creates, watch Lipton's new TVC below: