Driven by creativity, intuition and an elaborate design process, the recently launched Conatural/HSY perfumes are a contemporary metamorphosis of timeless untold stories. Each fragrance evokes an individual mood and embodies its own unique identity. The fragrances transport the wearer to dreamlike destinations, which spark a special feeling for a true sensorial experience. 
We got Rema Taseer and Myra Qureshi – co-founders of Conatural – to share some insights about the collaboration with HSY and  answer some questions about the latest fragrant collection.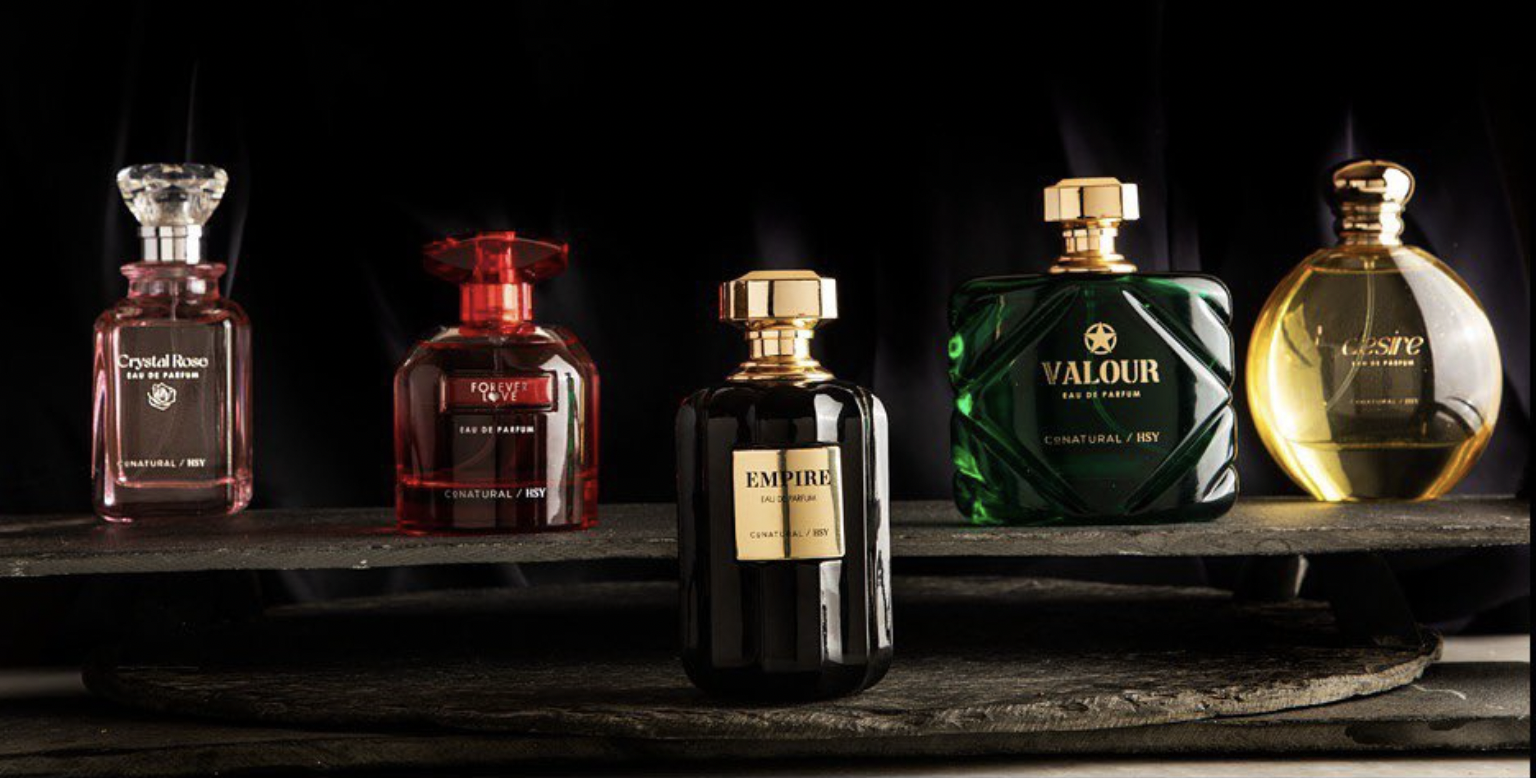 How did both the brands end up collaborating?
We've always believed that shared effort and a unified vision can have amazing results – both creatively, and business-wise. As an organic beauty brand in Pakistan, we're known to collaborate with the best people. We're a brand that focuses on aromatherapy and fragrance selection, and ensuring that we use the most beautiful scent is a fundamental part of our business – whether it is a face wash or a body lotion. That's why we decided to find a collaborative partner who shares an interest in fragrances and would want to execute the vision in a collective manner. Once we spoke to HSY it didn't take us long to lock the decision amongst ourselves and from there on it was ready, set, go!
How did the idea of entering into the world of fragrances come to mind?
We had been thinking of launching fragrances for a couple of years now. Since perfumery is a world of its own – it doesn't belong to beauty or fashion but is continuously present in both industries. And it is powerful. If skincare is there to enhance and improve your characteristics, a scent is a part of your identity that helps speak for you. That is what makes a fragrance so special compared to any other beauty product or piece of clothing. Wee were just waiting for the perfect time and perfect partner to collaborate with and launch this range with!
Why do all the fragrances launched come under the Eau De Parfum category?
All perfumes are eau de parfum, not eau de toilette. The main difference between an EDP and EDT is the concentration of fragrance oil present, which plays a huge part in how long a perfume's scent can last. An Eau De Toilette typically contains around 8-15% fragrance oil which lasts around 4-6 hours, in comparison to an Eau De Parfum which typically contains 15-30% and can last up to 8-10 hours. EDP fragrances will usually contain heavier molecules or perfume notes which are stronger and bolder, improving the silage and longevity of the scent. We wanted our perfumes to be extremely long lasting. They will last for 24 hours on clothes, and for 10-14 hours on the skin. We wanted each fragrance to stay on for a long time, eventually becoming a part of an individual's association.
What makes your perfumes different from the ones already in the market?
Conatural is the first brand to collaborate with a high-end designer brand like HSY to create luxury perfumes that have been manufactured in Pakistan, yet match all international standards. Each perfume becomes your scented story, portraying your character, values and what you say to the world. Our perfumes are super long lasting and cater to everyone. People will now be able to purchase a luxury perfume at a quarter of the cost of what they are usually available for. It is our biggest success to launch a perfume selection in Pakistan that is at par with any other international brand.
Are the scents for any specific time? Or an occasion?
The great thing about these fragrances is that they can be worn casually as well as formally, so they're diverse.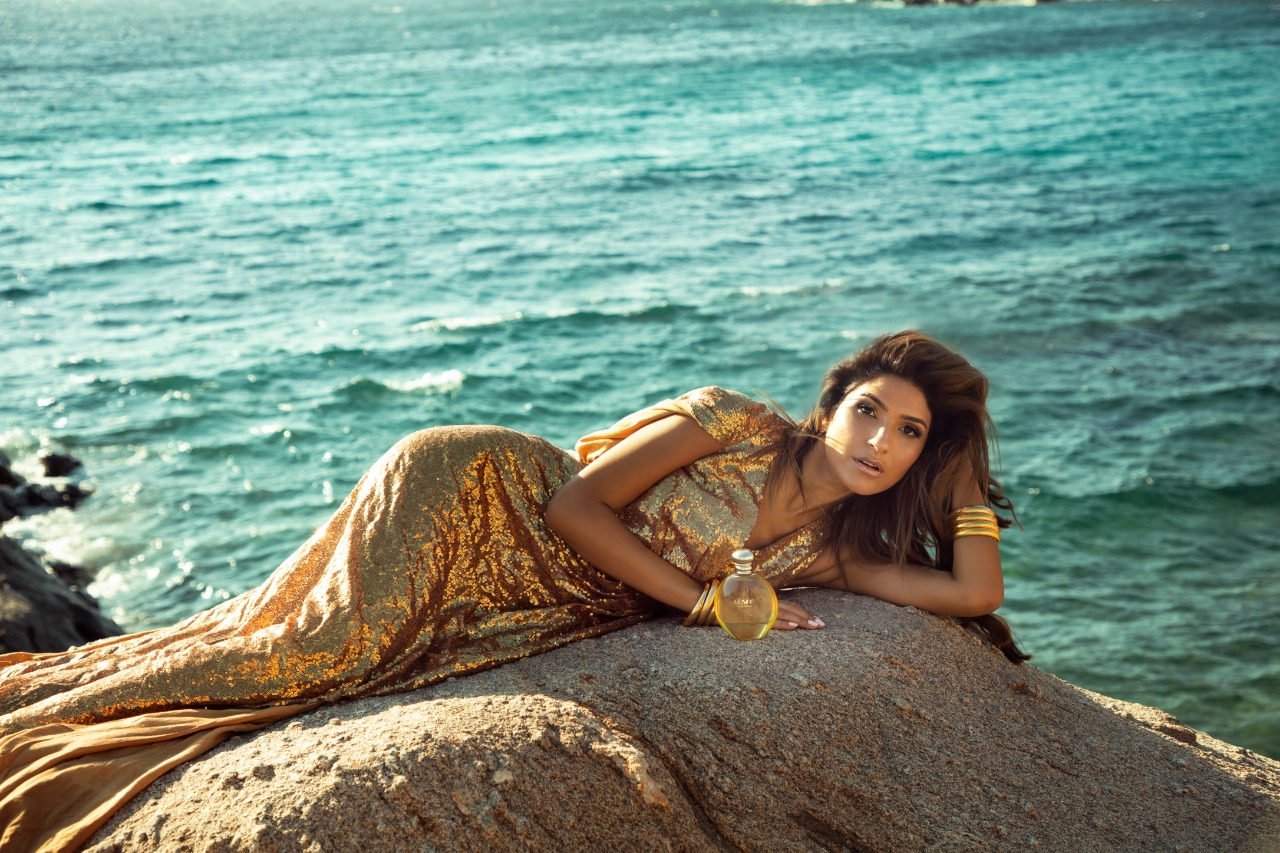 The price range for the perfumes is attractive and affordable, is there a specific reason for this price range?
Like we mentioned above, one of the prime purposes of launching this line was to make luxury fragrances available to people in Pakistan at an affordable cost. Due to covid, import has become either impossible or very costly so it only made sense for us to provide Pakistanis with the quality of perfumes that they look for abroad, bringing easier access to quality perfumes while also promoting our local economy.
Where can one purchase these perfumes from?
All 5 Perfumes are available online at www.conaturalintl.com and all major stores nationwide. You can also call Conatural Customer Service on +92 321 5777533 to locate a branch near you. To place your order call on  042-32300404 and  Whatsapp us at 0345-1003014.
What is the response you expect from the Pakistani market?
We have had an amazing response thus far! People were extremely excited about the launch and had amazing feedback.
Who is the perfume, Valour for?
Valour is for the man who is ready to believe in himself, put his best foot forward and make every moment count. Valour's refreshing notes of amber and lavender, mixed with sage will give you the confidence to take on the world.
Who is the perfume Desire for?
Desire is for the woman who keeps secrets close to her heart but has a desire of freedom within her. With Desire, the scent of freedom, you are limitless to show the world how beautiful liberated women can be. With this luminous fragrance, embrace your femininity and take each step forward with confidence.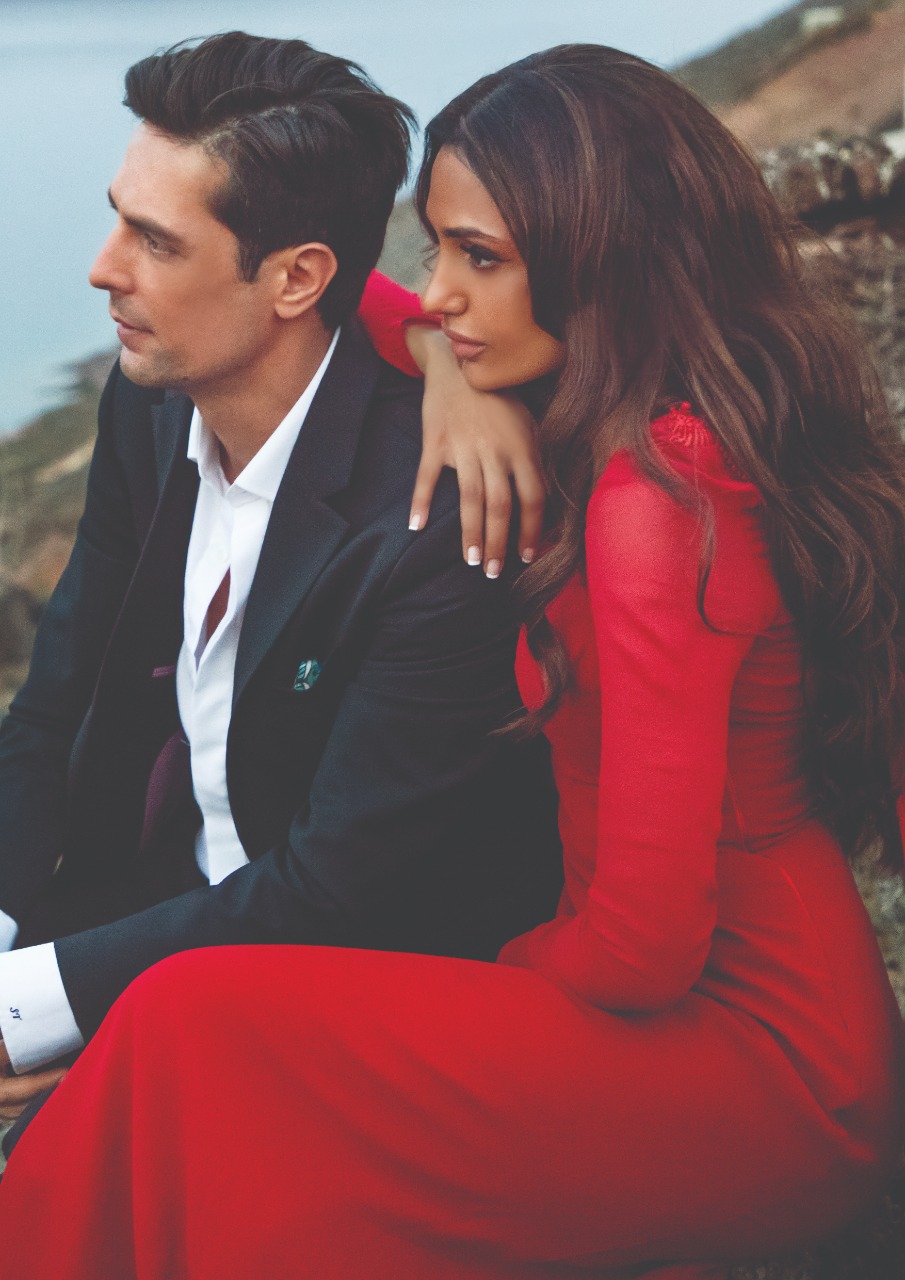 Which perfume can be a perfect gift to a loved one/ friend?
All 5 fragrances make for a great gift depending on the choice of fragrance. However Forever Love is a very impactful bottle, created using the colour that signifies love, with a scent that is very wearable for all age brackets.
Can you tell us a little about the TVCs shot and why the specific muse's were taken on board?
As each fragrance was curated for a specific individual, having specific personality traits, we gave full creative leverage to leave no stone unturned to bring in the real feel of each perfume. Be it shooting in Lahore or halfway across the world, everything relevant was made possible to portray the perfumes and the personality type they were curated for. This is the only reason why every perfume had a specific muse to showcase relevance. The results are proof of the effort that has gone into the ideation behind curating the alluring fragrances.
Share your experience of working with HSY.
It was a surreal experience. From the conceptualisation to the execution, everything was detailed and meticulous. Two entirely creative minds collided for the very first time so we learned a lot from each other and brought our best to the table. We knew what the audiences expected from us as individuals, and keenly focussed on standardisation for our fragrant collection.