For those of you who don't know me, my name is Nargis: single, 20 something (a woman never reveals her age), and looking to have the best time around town. My best friend is Tina who I have been stuck with since our primary days – she might be featuring in a lot of my adventures, so might as well introduce her now (plus, I know she's dying for a shoutout). My friends and family are constantly bugging me to share my ideas and opinions –  naturally who else will give such great advice? So I thought what better time to start giving back to my community than right now. Today I am going to tell you about my first time babysitting a kid…yikes!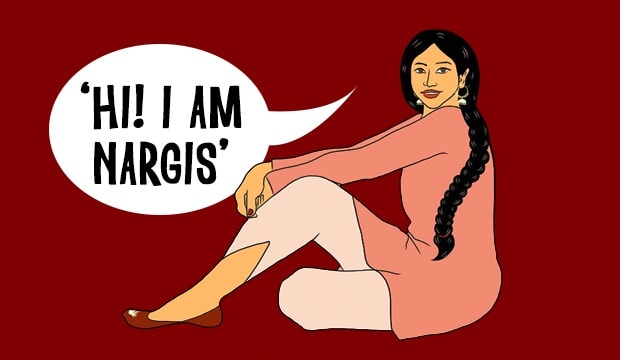 Babies – the blessing of every family, the joy in every room, the minute you hold them all your worries slip away… right? Don't get me wrong, I love kids, but after witnessing Tina attempt to raise her two twin boys, my perspective has…shifted a bit. So you can imagine the horror on my face when she suddenly asked me to babysit the little terrors. 
My mind immediately went through all the logistics – it's just a few hours over dinner, feed them, put some TV on and then they'll sleep? Simple. And before you know it Tina and hubby will be back from date night. You got this. When Tina smacked me back into reality, I naturally said yes (overcompensating with almost too much enthusiasm in my voice). I spent half the time I had prior to this mission devouring any information I could find online about taking care of two-year old boys, and spent the rest in a relaxing bubble bath as a pre-reward for my efforts. 
I arrived at 7:15pm just as Tina asked and of course the little ones were already welcoming me at the door, one wiping the snot off his nose reaching out to shake my hand, and the other already latched onto my right leg; a great start to a very eventful night. Tina gave us all a kiss and was out the door, leaving me and the kids just staring at each other in silence for a good two minutes…after which the screaming, running around and hair pulling started. Uff I don't know how she does it. Finally after they exhausted themselves and I got my workout done chasing them, I caught their attention with some cartoons and got their food ready. This gave me a quick thirty minutes of peace till they both started crying again for candy. If this isn't a full time job, I don't know what is. Naturally, as the cool khala I had a reputation to uphold, so I handed them chocolate chip cookies with a glass of milk (and made them promise they wouldn't tell their mother). By the end of the night, I was definitely their favourite person, I had them lying on the couch bundled up in their blankets with chocolate smears on their chubby cheeks – I call that a win. Phir I decided to pick up one of their books and read them a bedtime story. I was forced to read at least five before they actually fell asleep, but I managed to do it! Tina was definitely impressed with my skills once she got home, but I made sure she didn't get too excited about making this a regular thing. All in all a successful babysitting adventure.
Advice
Depression
Therapist
TherapistAdvice