Combination skin can be a nuisance. It's dry in some areas, oily in others, sometimes acne-prone and sometimes just normal – almost as temperamental as a teenager. Consequently, it can be more difficult to take care of. The most common response to oil production on the skin's surface is to eliminate the use of moisturisers. The misconception that oily skin does not need moisture is completely false. All skin types require hydrated and moisturised skin, no matter what. To help us better understand and treat combination skin we consulted Dermatologist Dr. Najjia Ashraf*.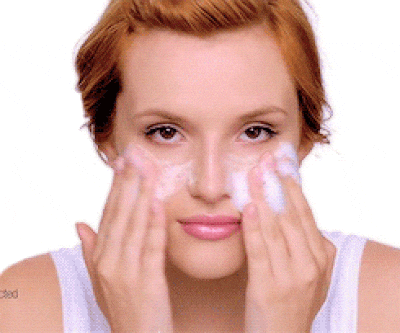 What Is Combination Skin?
According to Dr. Najjia, combination skin refers to skin that is both oily and dry in different parts. "In this case, the T-zone is oily and the rest of the face, cheeks and forehead are normal or dry. Since oily skin can be bothersome, people struggle with deciding which products to buy and how to apply makeup". 
How Can You Tell That You Have Combination Skin?
Dr. Najjia advises us to look at the image below as it best describes combination skin. "It shows the T-zone which is oily, and that the rest of the face tends to be dry/normal. This type of skin is dry and tends to have more breakouts at the same time. Pores are also larger on the nose as compared to the pores on cheeks."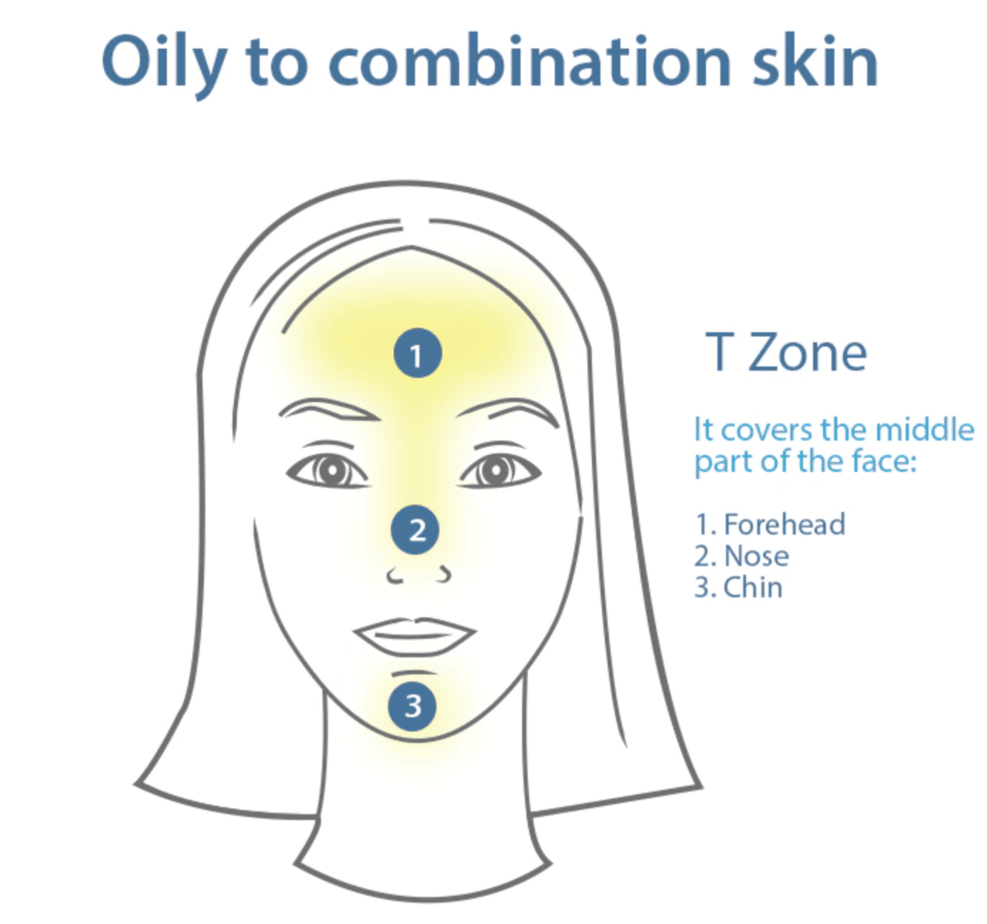 Avoid Abrasive Cleansers If You Have Combination Skin
Instead of excessively washing your face or using abrasive cleansers, Dr. Najjia advises one to to be gentle with their combination skin. "​​It is better to use gentle cleansers preferably foaming cleansers, any scrubs used should be gentle and exfoliation should be done thrice weekly."
The Ingredients To Add In Your Skincare Routine
If one has combination skin and s choosing between moisturisers for oily skin or normal skin, it is better to go for the latter option as oily skin moisturisers could add more dryness to the cheeks. However, they could also make the T-Zone quite oily. For this reason, Dr.Najjia recommends looking for ingredients with mattifying properties like silica, salicylic acid, and oil free hydrators like hyaluronic acid and glycerin. "For large pores, nothing can completely shrink them but using alpha hydroxy acids (AHAs) and beta hydroxy acids (BHAs) will help the pores from getting clogged."  
Different Products Suit Different People
There's no one product solution to tackling combination skin. It's always best to consult your dermatologist to find the product that best suits your skin. "Product recommendations are difficult to provide since a single product doesn't suit everyone with combination skin, so it is best to seek consultation before wasting money on products that don't suit you," says our expert. 
The Steps To Never Miss Out On
Dr. Najjia leaves us with one parting advice: "Exfoliate three times a week, use a foamy face wash and cleanse with a toner."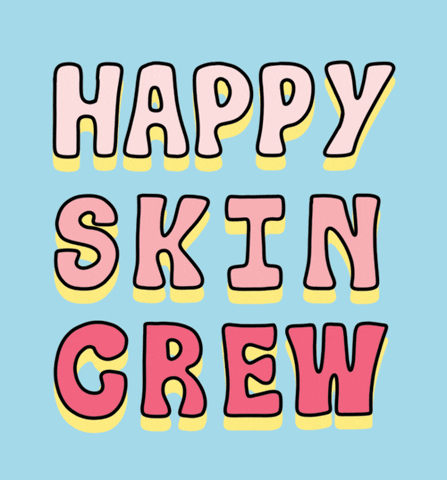 *Dr. Najjia is a practicing dermatologist and aesthetic physician with an MBBS from Dow University (2001), MD in Dermatology from Open International University, Colombo, Sri Lanka (2005) and a M.S.C in Clinical Dermatology from St John's Institute of Dermatology, King's College London (2007). In Karachi, she sits at South City Hospital on Mondays, Wednesdays and Fridays.
Barrier Method
Birth Control
Birth Control Shots
Condoms
Contraceptive
Contraceptive Methods
Female Condom
IUD
Morning After Pill
Pregnancy
Preventing Pregnancy
Safe Sex
Sexual Intercourse
STDs
STDsBarrier Method