If you're a shopaholic who's obsessed with having a closet full of the latest designs in ethnic wear, you must agree that the best thing about this season, are all the new lawn collections, Let's be honest, summer is all about lawn! This light fabric is ideal for the hot weather, and all the beautiful designs means you can dress it up or down, but it still feels like a breeze to wear!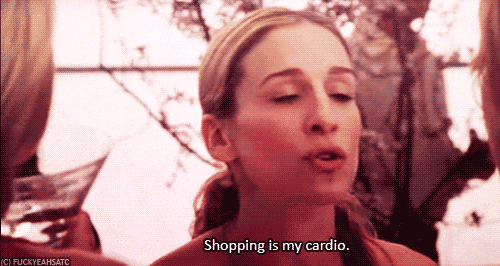 Yellow Lavender Gardenia
This three piece outfit from Ammara Khan is a floral fantasy! Ideal for the summer weather, the colours are light and airy, and they pair beautifully with the delicate embroidery of wisteria flowers. Soft, pale yellow and lavender are a very complimentary colour combination. You'll resemble a bouquet of summer flowers wearing this outfit!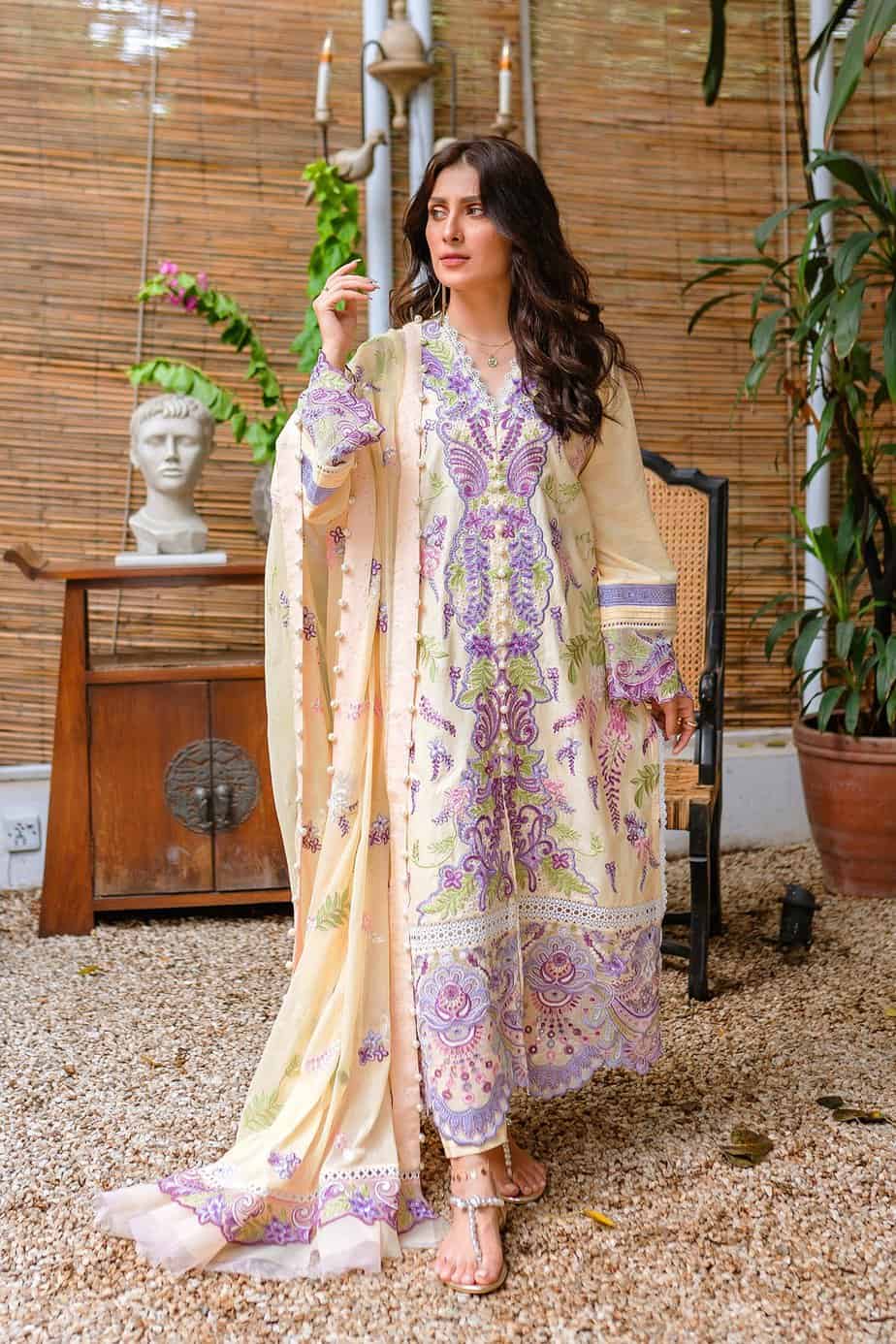 Luxury Olive With Embroidery
From Zara Shahjahan's luxury lawn collection, this outfit is ideal for day-wear or evening-wear events where you want to dress up a little. The colours are subtle and flattering, but the delicate white and navy blue embroidery across the shirt is elegant and exquisite, crafting an outfit that is versatile and chic.
Pretty In Periwinkle
Oozing elegance and sophistication, this gorgeous three piece suit from Sana Safinaz is stunning and stylish. In a soft shade of periwinkle blue, it is very on trend with the colour palette this season, and the intricate motifs on the neckline and daaman as well as embroidery and lace detail create a look that will stun the crowd!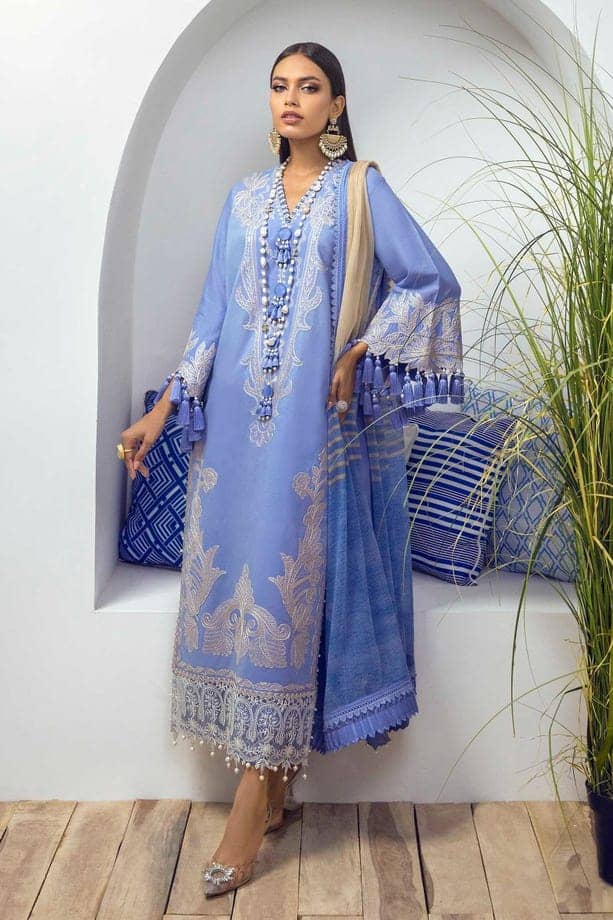 Blue And Purple Fantasy
If you're looking for an outfit for yourself or to gift to a loved one, this unstitched suit from Republic is a great option. In a bright blue shade with plum, peach and orange accents, this is already stunning on its own and doesn't require excessive styling or designing. Paired with a deep plum shade dupatta, the overall look is cool and classy!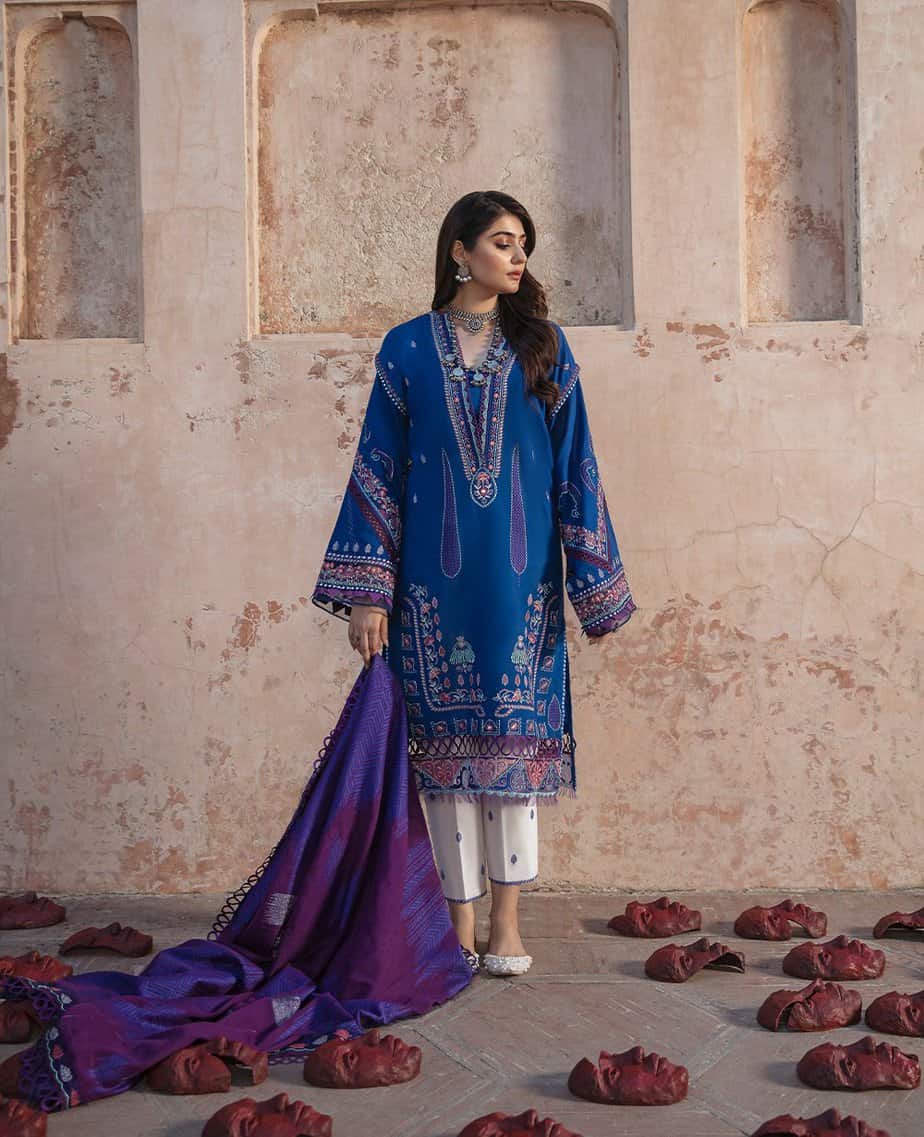 Monochrome Magic
We love a monochromatic look, especially when it's paired with intricate and fine detailed embroidery such as this look from Nida Azwer Atelier, which features delicate oriental design elements. The lawn shirt is paired with a pure silk dupatta, also adorned with an oriental print and design, creating a stunning Eastern wear look!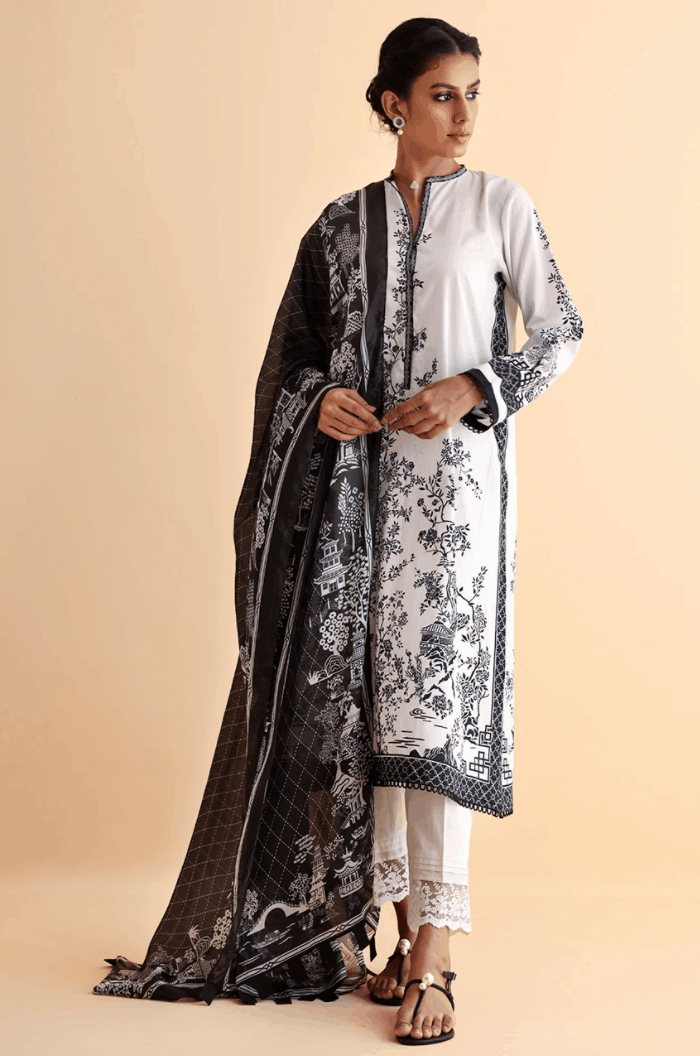 Breaking Up
Escaping
Family
Relationship
Therapist
Toxic Relationship
Toxic RelationshipBreaking Up