We all love shopping for a new set of cozy and cute pyjamas. From boho to floral, stripes to embroidered – there's no end to the different styles of night suits there are. Who said you have to sacrifice being fashionable for being comfortable when it's bedtime? We've rounded up 6 of the best night suits to make sure you go to bed looking and feeling your best!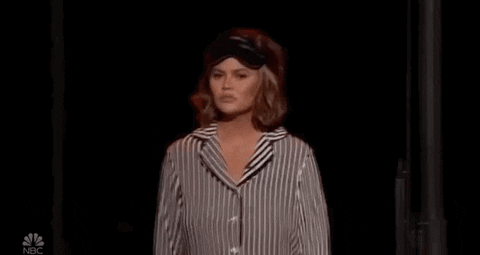 Tropical Leafy Summer Fun
It's summer time! We're sure you've already bought lots of new clothes for your summer wardrobe, but don't forget sleepwear! Whether cozying up in bed with a book and some green tea, or a cute outfit for your girls night sleepover, this colourful set from Ananas is perfect. With this leafy boho block print on a classic button down two-piece, you'll be looking super stylish!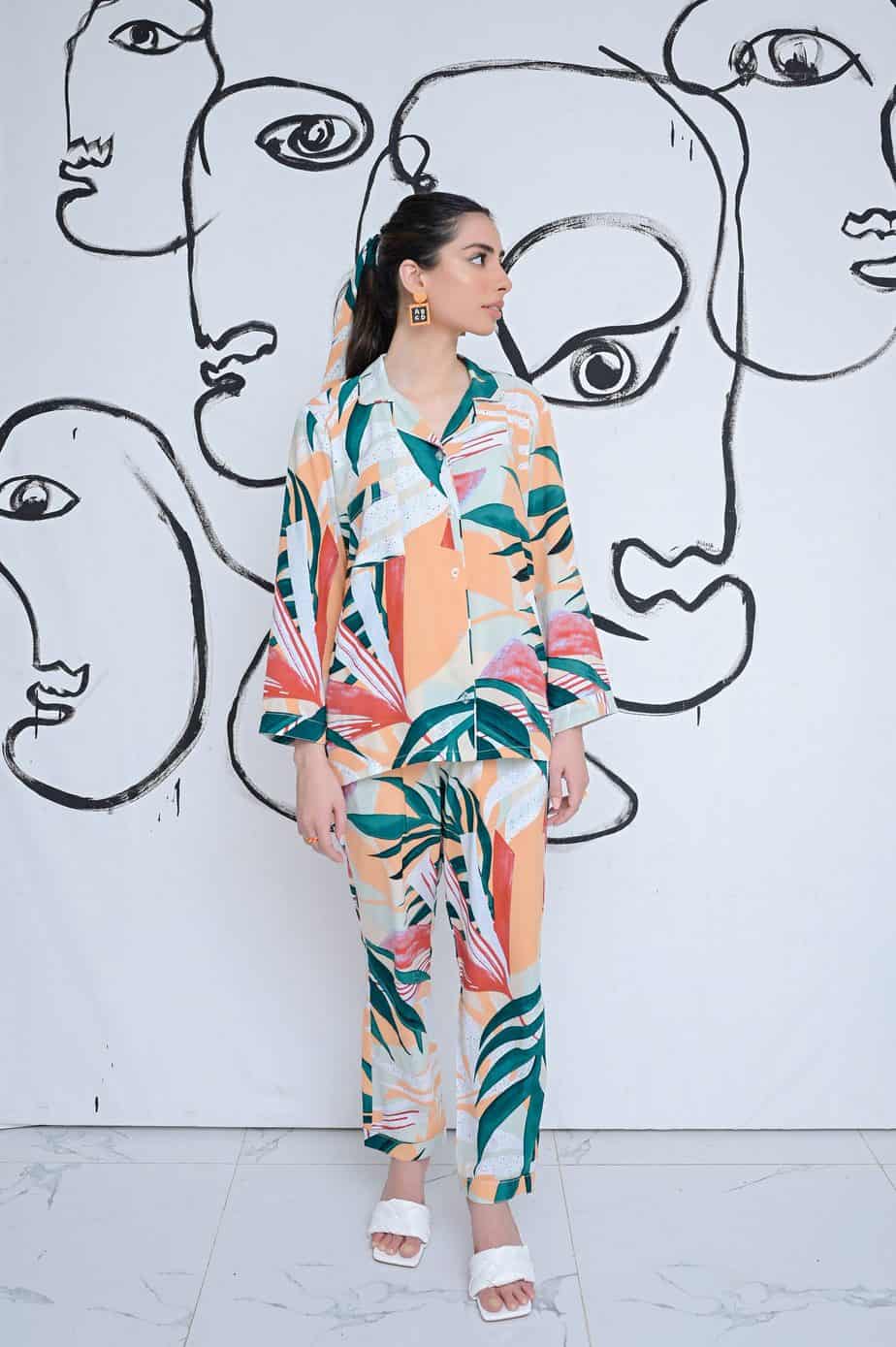 Navy Blue Animal Safari
One of the best things about night suits is how much room there is for experimentation with prints and patterns! Even if you're someone who likes to keep it simple with solids during the day, sleepwear is the best place to try out patterns. This pyjama set from Sapphire has a blue and white intricate print with complimentary yellow piping. As cool and cute as it already looks from afar, when taking a closer look, there are detailed drawings and illustrations of a jungle safari including animals, trees, leaves, and more!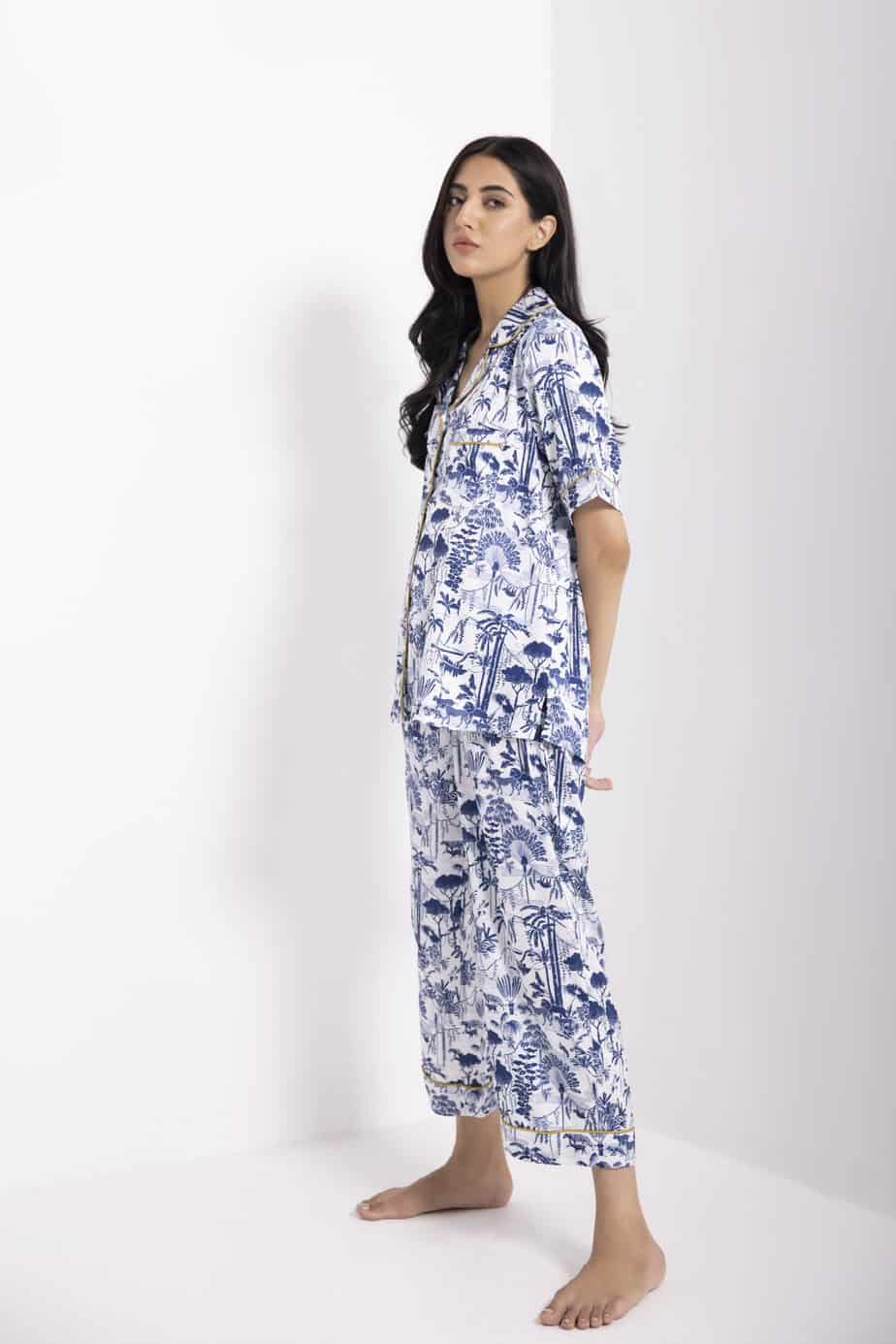 Stylish and Sophisticated
When it comes to sleepwear, nothing beats the classic pipe-lined and silk button-up pyjama sets. This is the original, iconic silhouette for pyjamas that has been popular for decades and still remains popular due to its stylishness! This classy cream white set with black piping from Mink is elegant and chic, with detailed hand embroidered hummingbirds in black on the pocket, adding a touch of exquisiteness. You'll feel like a princess going to bed in this!
Boho Feminine Chic
For the girly girl who loves to keep her nighttime wardrobe as super chic and feminine as her daytime wardrobe, this set from Nightingale is the ideal option. A soft creamy white with a floral print of subtle green leaves and red hibiscus flowers, the detail and shading of this print looks like an art piece! The pairing of red piping compliments the print perfectly; this will definitely be the prettiest pair of pyjamas you own!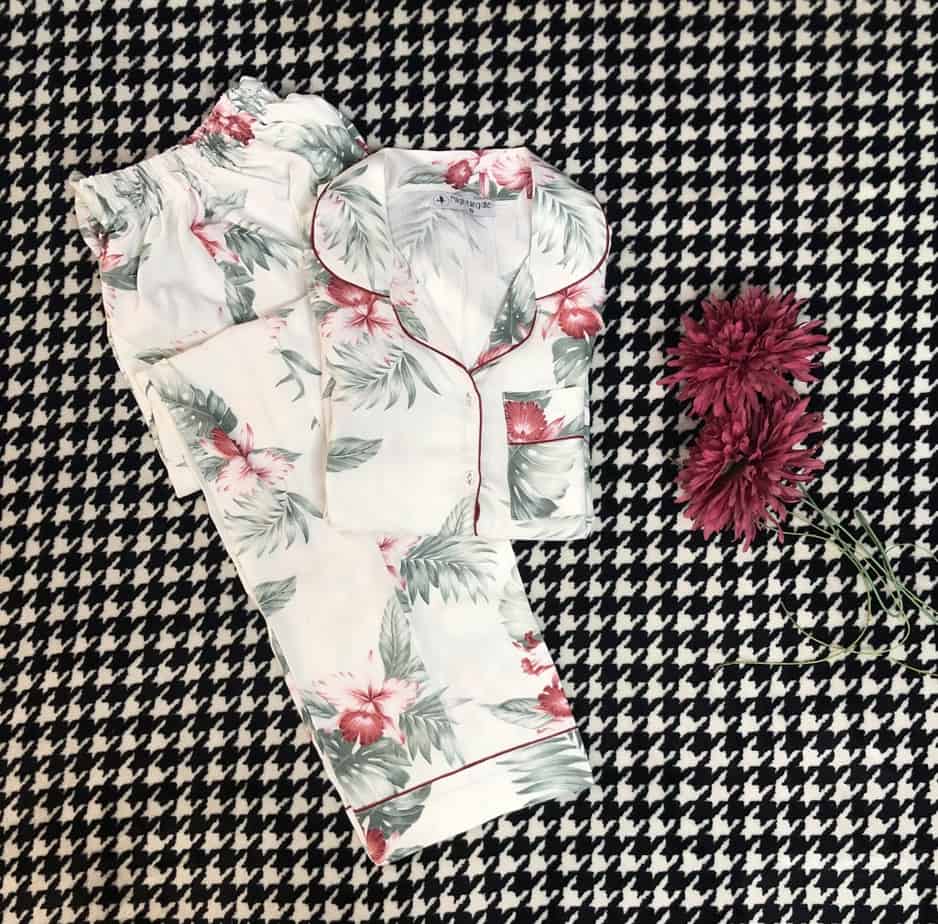 Classic Stripes
We can't discuss night suits and forget the classic vertical stripe design. This is a pattern that is iconic for sleepwear, and it suits both men and women! Simple yet stylish, this pair from The Sassy Store has the quintessential blue stripes on white, and the cut is slightly oversized creating a cute "boyfriend" silhouette. This is not only very flattering, but also really comfortable! And if you have a S.O, we suggest buying a matching pair!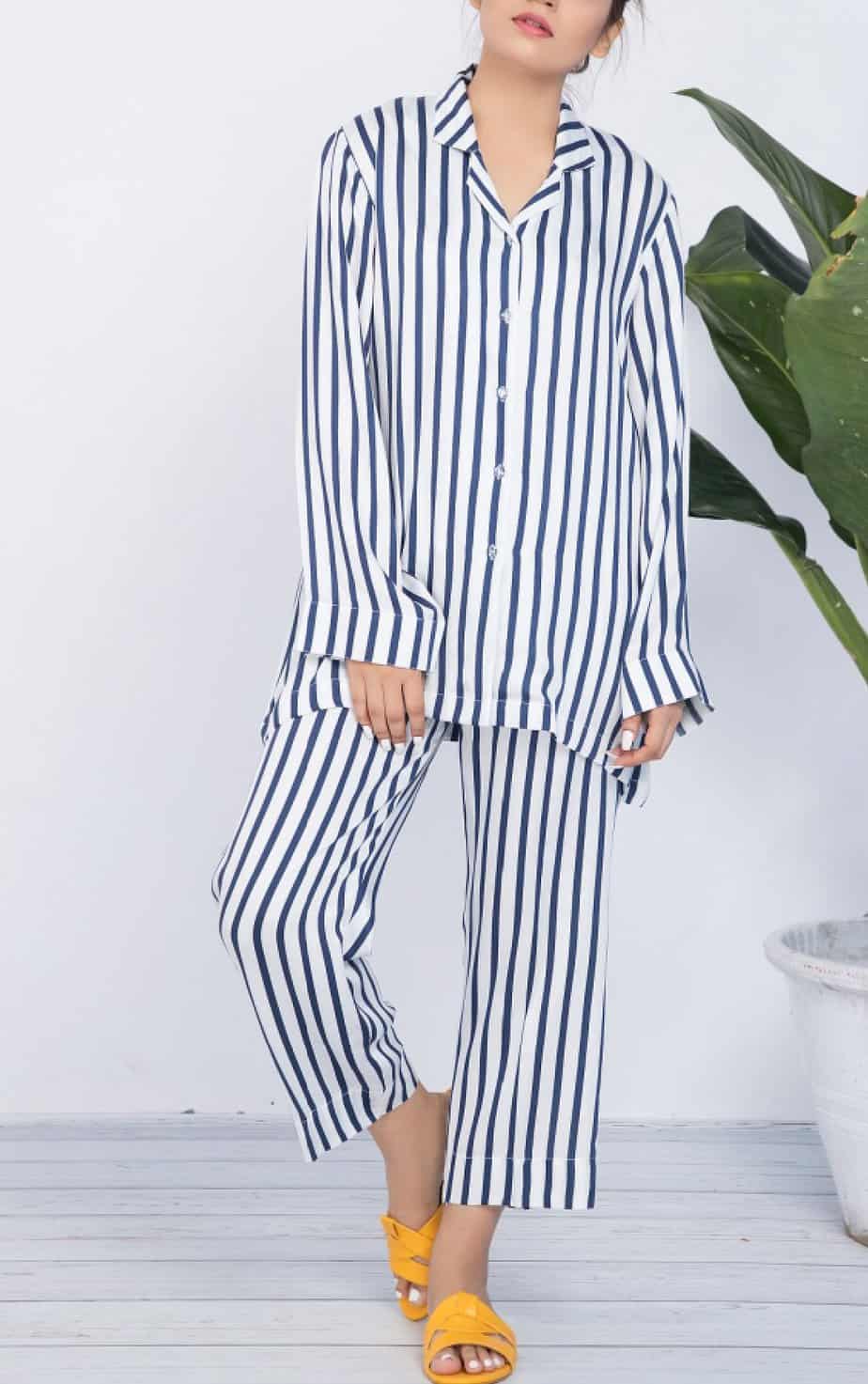 Red Tie and Dye
The tie and dye trend isn't going anywhere, and we're in love with it! And what better way to wear tie and dye than in your night suit, such as this beautiful red and white set from Starry Pajamas, with white piping. This pyjama set is in a light linen fabric, which is perfect to keep you cool in the hot summer weather, and it comes with a matching scrunchie!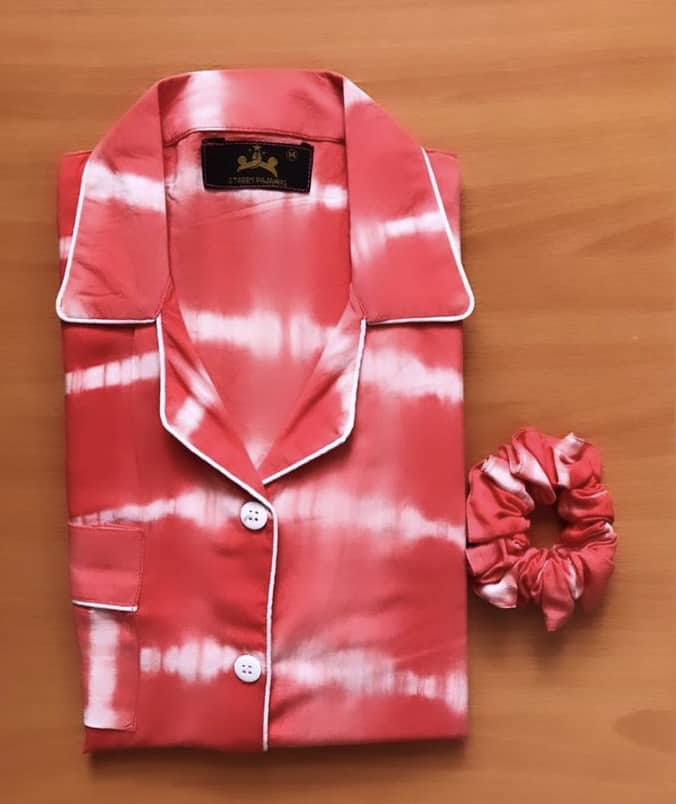 Bullying
Cyber Bullying
Digital Rights Foundation
FIA
Harassment
Lahore Grammar School
Laws
Legal Help
Legal Rights
Legal System
Online Bullying
Pakistan Penal Code
Pakistani Laws
Prevention Of Electronics Crime Act
Sexual Abuse
Sexual Harassment
Social Media
Social MediaBullying