With more people getting vaccinated and COVID restrictions easing up, we are seeing more wedding functions and parties taking place, and with weddings comes the glitz and the glamour! Wedding fashion is so unique and diverse, from traditional to contemporary styles, and planning your outfit for a loved one's wedding is always a lot of fun. Here are 6 outfit choices for you to dazzle the crowd at your best friend's shehendi, your brother's valima, or any other event this summer! But remember, COVID is still on the rise so wear your mask and keep a distance – let's keep each other safe.
Floral Coral
Bright, feminine colours and summer weddings go hand in hand, especially when paired with floral designs and patterns. We're obsessed with this gorgeous embellished pishwaas from Mysie by Tahira, in a vibrant shade of coral. This is paired with a lehenga to create an A-line silhouette that is uber-flattering. The pishwaas is adorned with various gems, pearls and patterns to give you that bling factor – get ready to sparkle under the lights!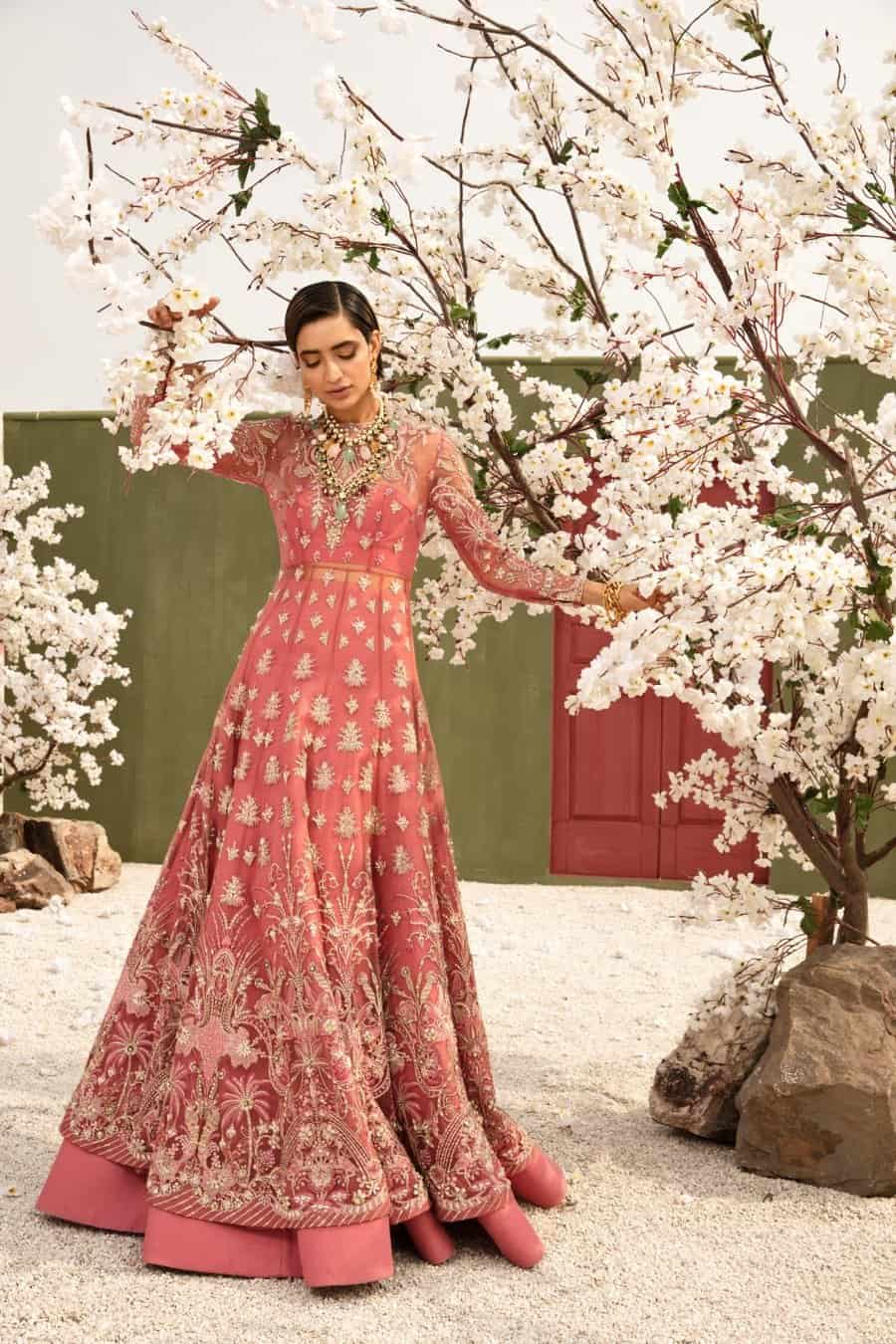 Glamorous Green And Gold
Let's be honest, the mehendi is the most fun out of all the wedding events (and there's plenty of them!). The dancing, the lights, the music, the glamour! We love to dress it up on mehendis, and this exquisite lehenga choli by Momina Teli is the perfect outfit for that. A velvet choli in a stunning dark emerald with heavy gold handwork, a shimmery lehenga printed with gold paisleys, and a tie dyed dupatta – this outfit exudes beauty!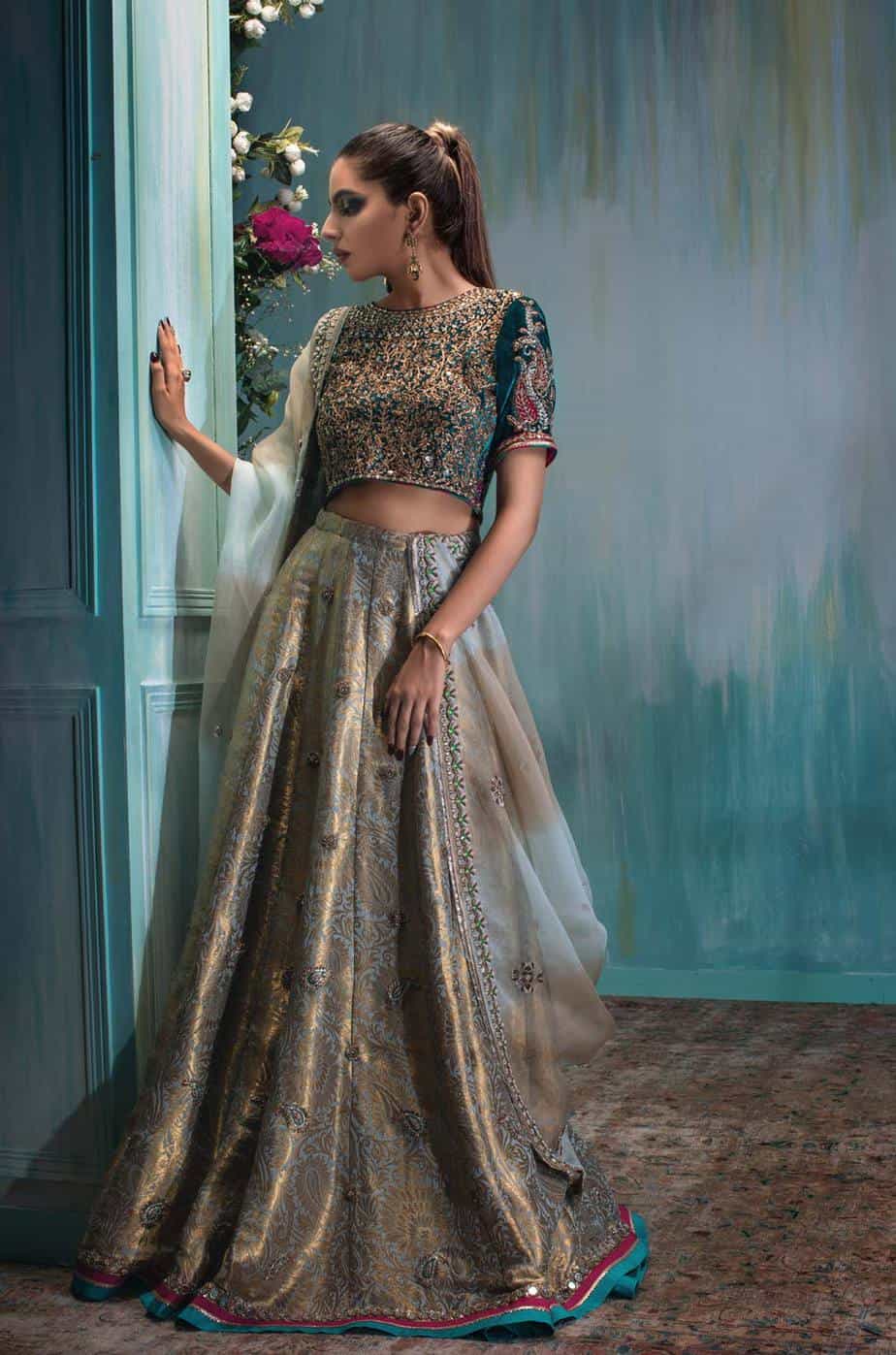 Glistening Cool Toned Silver
Wedding fashion is all about glitz and sparkle, and this stunning three-piece suit from Reign will make you shimmer like a disco ball. This outfit is versatile, and wearable to any event as the light shade of cool silver works for a day wedding, yet the heavy detail and handwork make this suitable for evening wear too. The layers and pleats create a stunning silhouette, and you'll definitely turn heads in the crowd!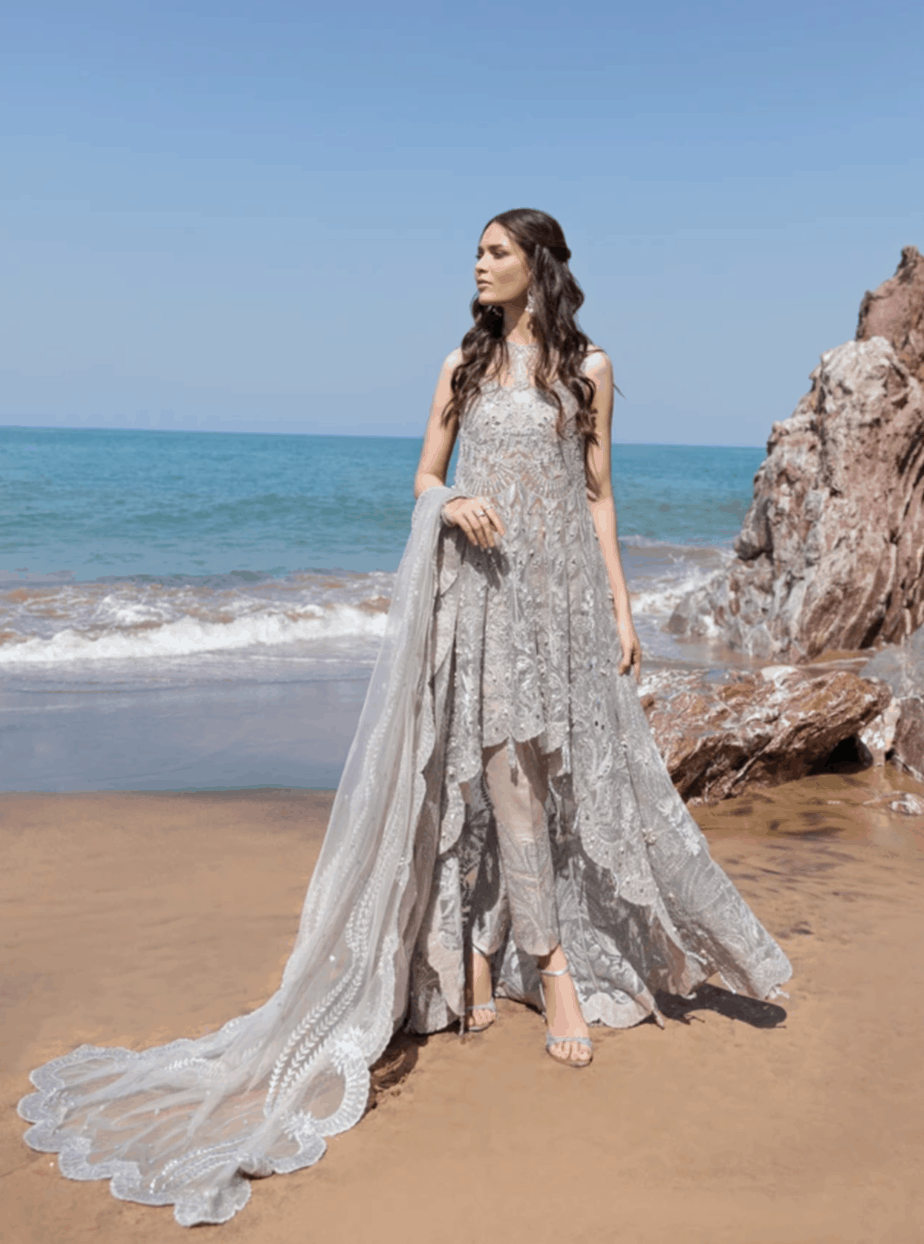 Dreamy Shimmering Peshwas
When discussing wedding outfits, how could we possibly not mention the Sania Maskaitya x Mashion collaboration? This collection has an array of various formals perfect for wedding wear, such as this stunning white pishwaas with silver detailing, paired with a kaamdani dupatta that gives you a flawless look. This look is timeless and traditional, so it can be reworn for years. You'll resemble a princess in this!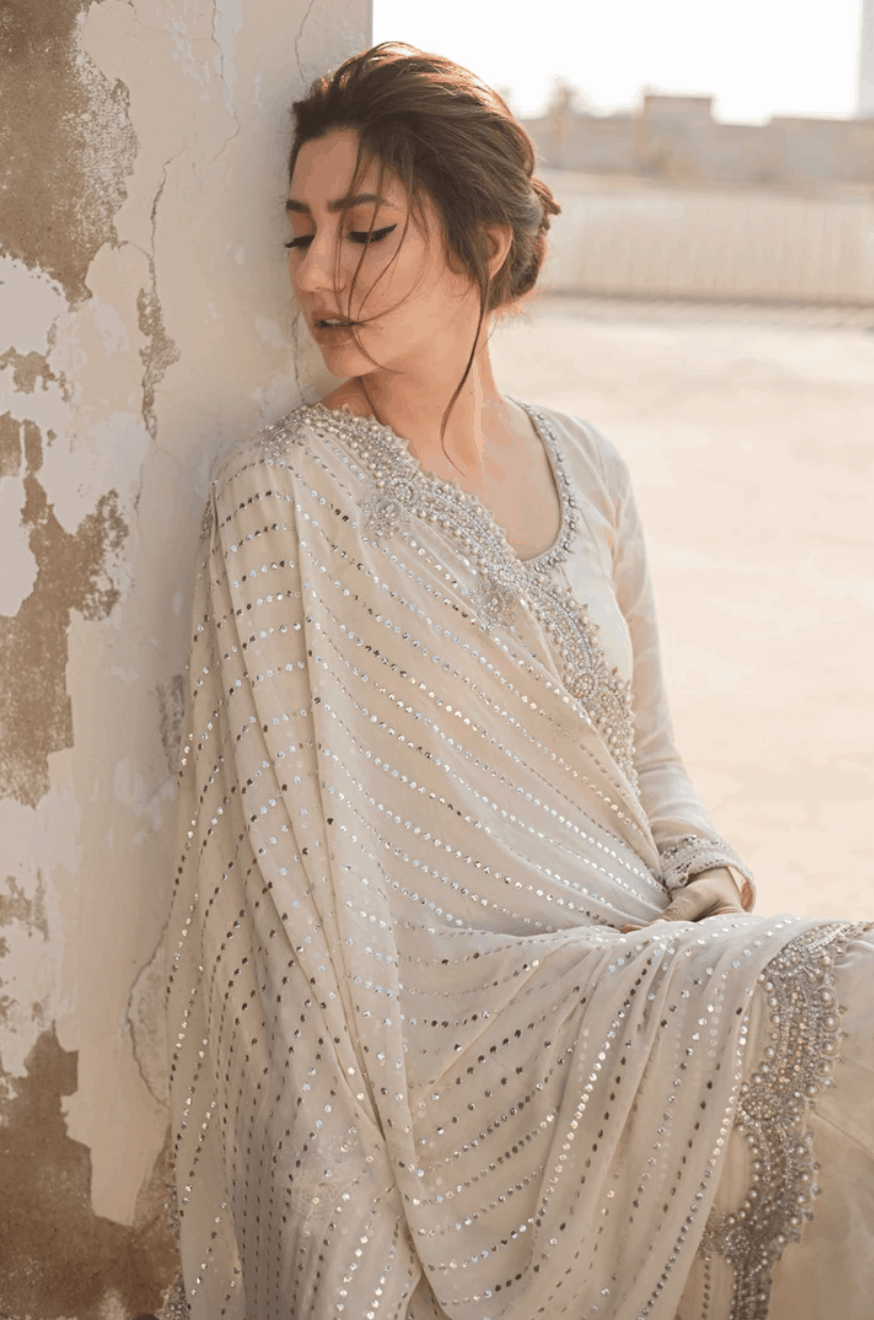 Elegant, Stylish, Stunning
Sheer fabrics and modern cuts are all the rage this season, and we love when designers incorporate new and exciting innovations into their designs. This three-piece suit from Khaki features a bejewelled and dazzling halter neck crop top attached with a sheer soft net, paired with wide leg pants and a net dupatta, creating an elegant and sophisticated look fit for any formal occasion!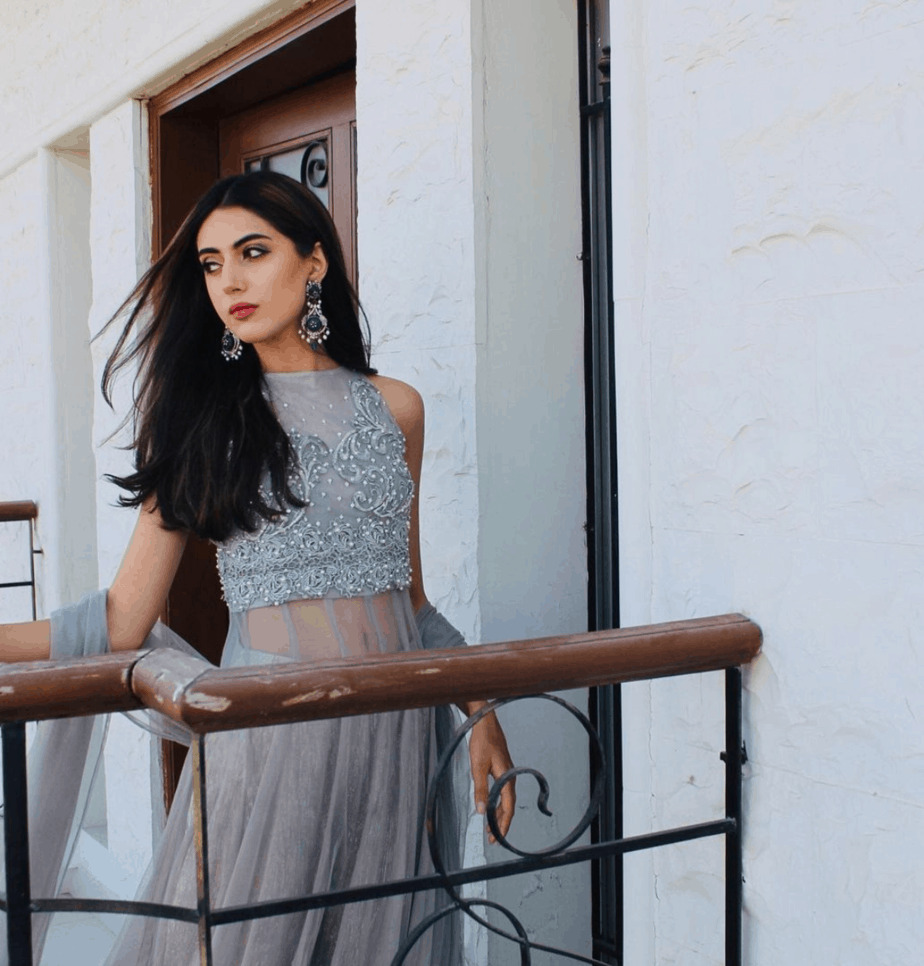 Ethereal Ruffles
We can't discuss the wedding season without addressing the life of the party and the star of the show – the bride! To all the brides, this is the most glamorous day of your life, a day where you will never be overdressed, so feel free to be as extravagant as your heart desires! And what is more extravagant than flowy, voluminous ruffles that drape and fall beautifully around you, resembling a cloud. This ballgown from Sana Safinaz Couture is the perfect dress to wear to any of events you're planning this summer.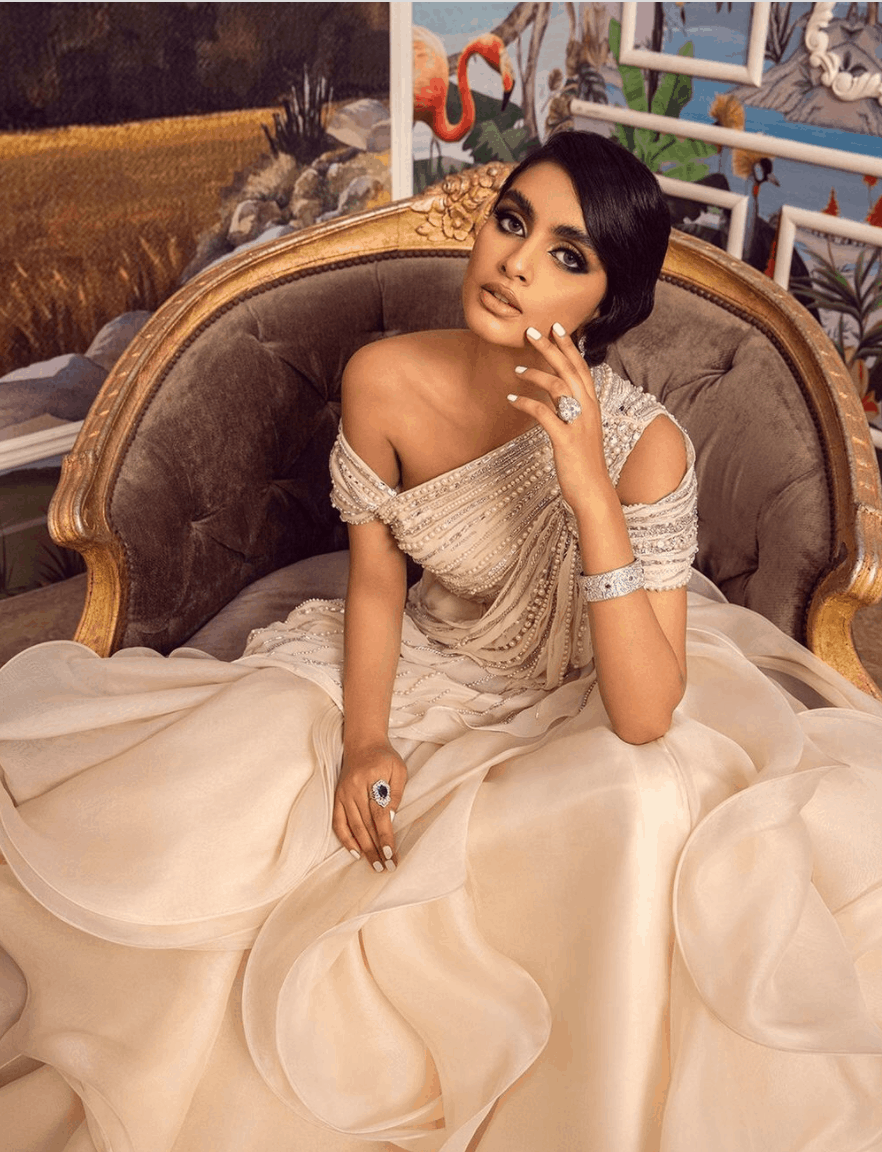 Aladdin
Beauty And The Beast
Cinderella
Couple
Disney
Enchanted
Fairytale
Jasmine
Love
Mickey Mouse
Minnie Mouse
Personality Quiz
Prince Charming
Quiz
Significant Other
Significant OtherAladdin