What is Slow Fashion?
Over the years, fast fashion has gained phenomenal popularity and growth, as retail giants such as Zara and ASOS continue to churn out new styles and cuts at an ever growing speed, low costs and low prices, consumers remain trapped in their bubble. In all honesty, who can refuse such a good deal?
Unfortunately, or rather fortunately, as fast fashion becomes branded as the one of the world's most polluting industries, more and more consumers are becoming aware of the negative externalities associated with these brands. Consequently, introducing a shift in the fashion world with what is known as 'Slow Fashion'. 
According to GoodOnYou "put simply, slow fashion is the opposite of fast fashion. It encompasses an awareness and approach to fashion that considers the processes and resources required to make clothing. It advocates for buying better-quality garments that will last longer, and values fair treatment of people, animals, and the planet along the way. Realistically, slow fashion and sustainable or ethical fashion have a lot of similarities. They are sister movements and follow the same general guidelines. The main difference with slow fashion is that it hones in on reducing consumption and production more specifically" (Hill, 2021). 
Unlike fast fashion, slow fashion encompasses values such as using sustainable materials, producing longer lasting products, sourcing and producing locally, slower production schedules, zero to minimal waste production cycles and lastly, they aim to release fewer collections on a yearly basis. On the other hand, fast fashion comparatively produces multiple collections per year, often referred to as 'throwaway fashion' due to their cheap price points and nondurable materials, often associated with unethical practices and known for replicating catwalk trends faster, with greater convenience and affordability.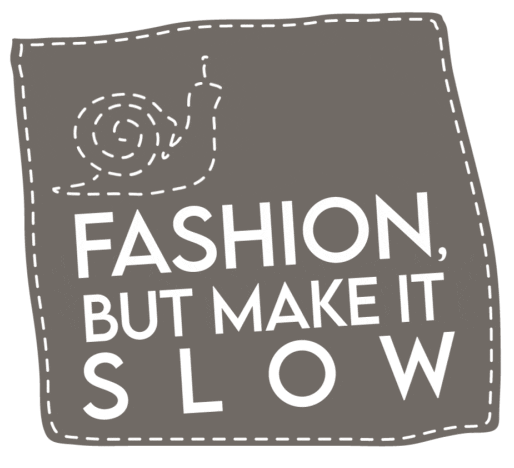 Why Is It Important?
Slow fashion is a movement created for more conscious consumers hoping to revert or at least slow down the repercussions the fast fashion industry has caused over decades of conquering the masses. Slow fashion does not mean untrendy or extremely basic clothing, rather, it means buying style without a guilty conscience. It can be difficult making the switch from our beloved and familiar "go-to's" to an unfamiliar territory, but trust me it's worth it. 
Today, we are buying clothes more than ever before and throwing them out at an even faster rate. Slow fashion brands are more than just sustainable clothing, but a cry for help to anyone who is willing to listen. As trends are changing and evolving at a quicker pace, consumers feel the need to stay on trend, and replace the old with the new. Younger consumers such as Millennials and Generation Z are a huge target market for fast fashion brands, especially as their spending power has drastically increased. However, out of these cohorts a strong number of them are choosing to part ways with the usual everyday retailers, and think twice before purchasing items from unethical brands. Increasing awareness and knowledge of slow fashion as a concept and brands that follow this mindset and business model is extremely crucial. 
To put the negative impact of the fast fashion industry into perspective, below are some statistics from Business Insider: 
"While people bought 60% more garments in 2014 than in 2000, they only kept the clothes for half as long."

"The equivalent of one garbage truck full of clothes is burned or dumped in a landfill every second."

"In total, up to 85% of textiles go into landfills each year."

"The fashion industry is responsible for 10% of humanity's carbon emissions."

"The fashion industry is also the second-largest consumer of water worldwide."

"The fashion industry is responsible for 20% of all industrial water pollution worldwide."
Unlike fast fashion brands, slow fashion brands prioritise the environment, their workers and other ethical concerns both internally and externally. These brands ensure higher wages and better working conditions across their supply chains, whilst also focusing on using high quality materials which are more likely to be biodegradable. Hence, such fabrics pose no harm on the environment and can safely be disposed of when needed. Consequently, fewer clothes are dumped into landfills left to rot and therefore less waste is created. The research and development that goes into the development of such products as well as time and effort spent, is comparatively longer than fast fashion brands. Subsequently costs of using high quality materials and spending on higher wages add to the final price point. All in all, the one-time cost may be higher, but the value and longevity of items purchased compensate for the price in the long run.  And finally, an article by Forbes outlined the fact that according to research 90% of the clothing we buy is thrown away before it needs to be. This is an exorbitant statistic, which depicts just how imperative it is for all consumers to primarily, buy LESS and secondly invest in slow fashion brands where timeless pieces and premium, long-lasting quality are key features. It's time to prioritise our people and our planet.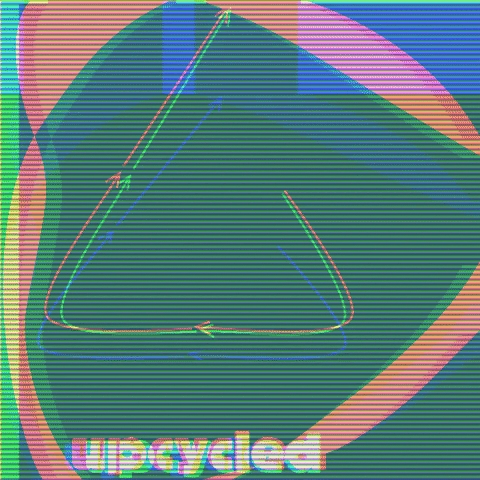 Banana
Banana And Honey
Beauty
DIY
Do It Yourself
Face Masks
Face Pack
Milk
Neem
Skincare
Turmeric
Yogurt
YogurtBanana