In 2016, the number of people estimated to be suffering from mental health issues like depression and anxiety amounted to roughly 1.1 billion. Since then, numbers have likely continued to rise. Moreover, studies have also shown women especially on average are a) more likely to suffer from mental health issues, and b) less likely to talk about them. The taboo in Pakistan surrounding depression and anxiety disorders only serve to aggravate the individuals suffering even more. For the women who cannot seek out full time therapy, we've enlisted the help of a trained therapist. You sent us in your questions – here are the answers!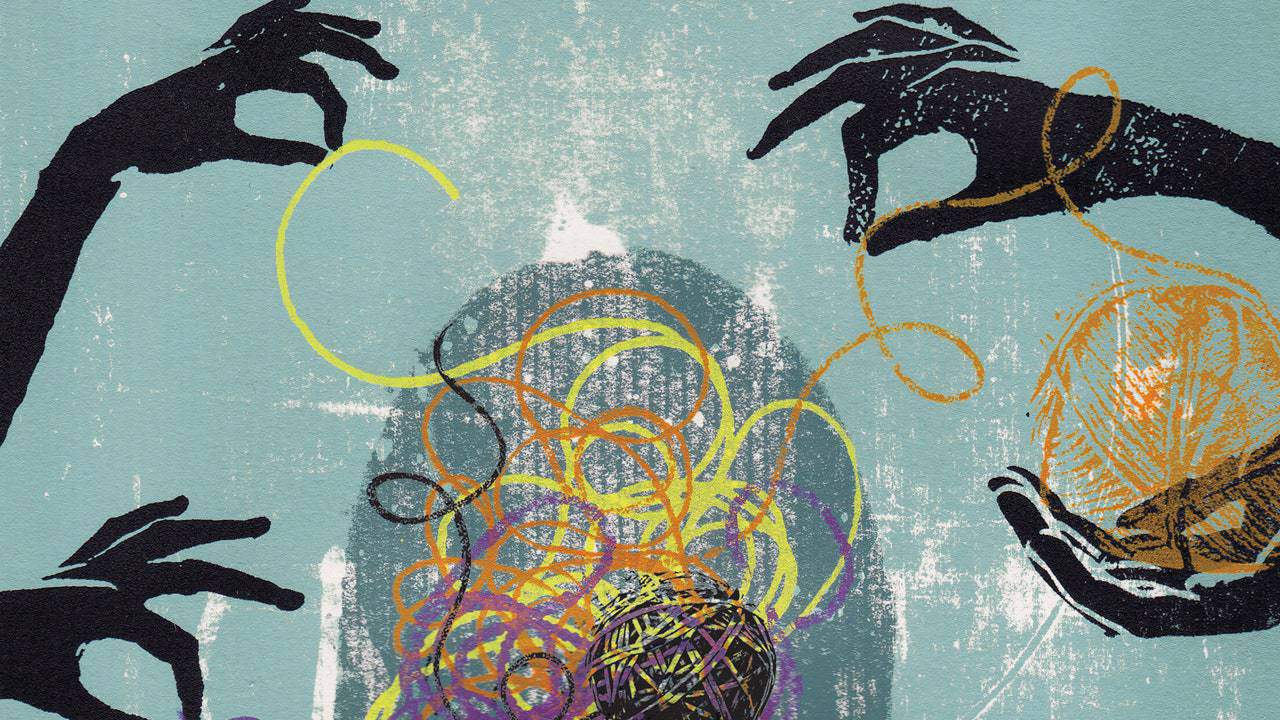 "My sister has been having a hard time lately with her mental health. I think it would really benefit her if she went for therapy and talked through what she's feeling, but she refuses to go. I have tried everything and even booked a few appointments for her, but until she's ready herself for this, there's not much I can do. I am feeling so helpless – is there anything I can say or do to convince her that this is a good idea?"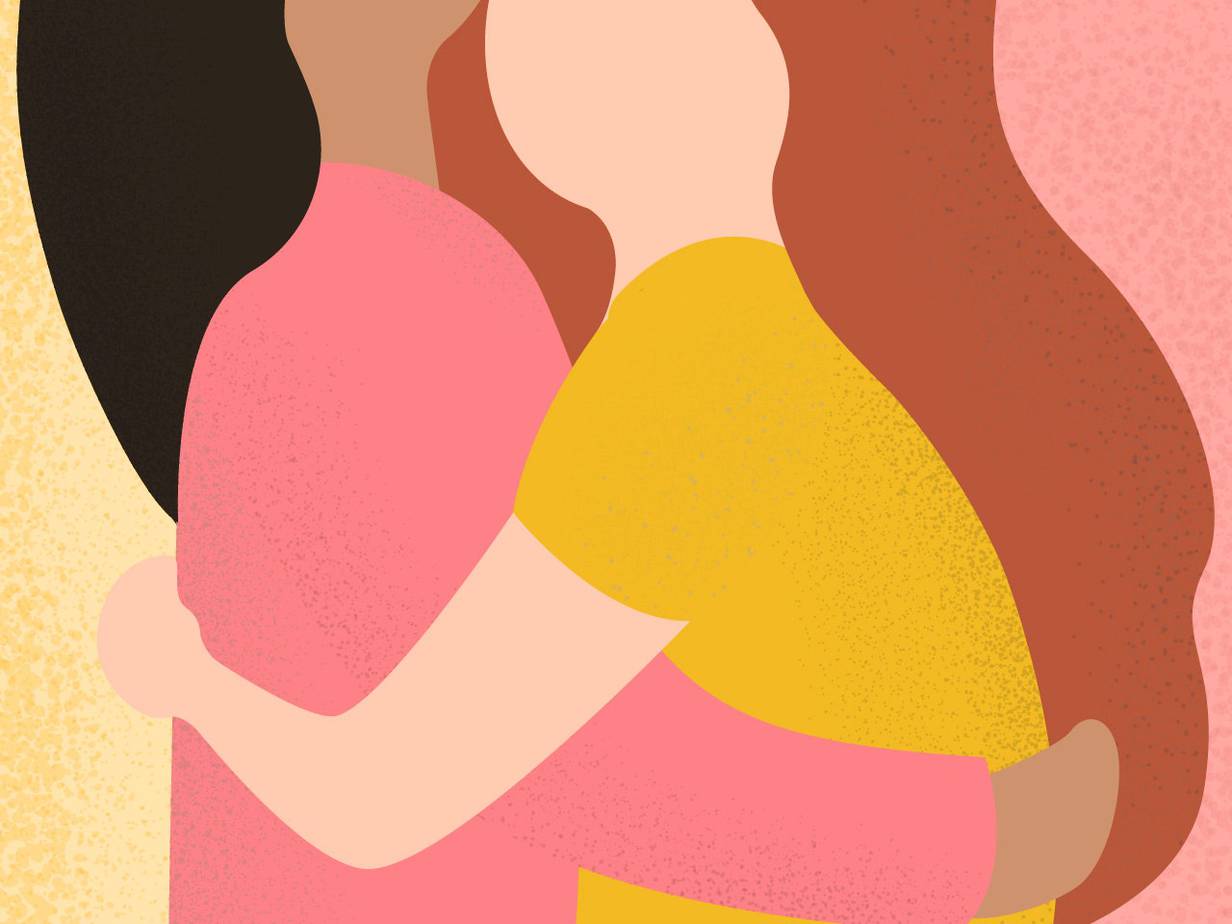 Shahrukh's Response:
Dear Anon,
I know it can be really difficult to watch someone you care about go through such a hard time. You see them struggling, and all you want to do is make it easy for them. I hear you. As you said, when it comes to therapy, if one is not ready to go themselves, there isn't much that can be done in that situation. Therapy, in most cases, tends to work best when self-driven. That being said, while you can't really force someone to go, there are things you can do to encourage and support them.
Encouraging Someone To Go To Therapy 101
Acknowledging Your Limitations: First and foremost, one thing to keep in mind is that you are providing the best support that you can be to them. If they choose not to go to therapy, then that is their choice. Try to stay mindful of how much you're doing, remembering that it's okay if you're not able to convince them. You're doing your best, and that's more than enough, I promise you.
Environment: When trying to encourage someone to go to therapy, it is important to be aware of the environment and timing of this conversation. Ideally, you are looking to speak to them about this at a time where they are feeling more grounded, and are in a headspace where they might be more open to seeking out help. In addition, it's best to approach this topic when you two are alone, otherwise it can often feel like you're cornering them or pressuring them into something. Try to make it as safe and comfortable for them as you possibly can.
Empathy And Active Listening: Be present for your sister, listen to what she has to say and be as supportive as you can. Being in a place like Pakistan, where there is still an active stigma around therapy and a long-standing dialogue of dismissing mental health issues, your sister may feel reluctant to go in and start that process. Assure her that you will be there for her through this process, and that there is absolutely nothing wrong with getting help.
Your Personal Experience (If Applicable): If you have experienced first-hand how therapy has been beneficial for you, it might help to share that with them. Knowing that someone they know is also going to therapy might help them feel more comfortable with the idea of it, and remove some of the weight the mental health stigma may be having on them.
Offer To Be There With Them While Making The Appointment: If they agree and are open to therapy, they might need some help in terms of going to the actual appointment, or perhaps even making the appointment. If you feel like they're struggling to get to that point, you could offer to make the appointment and even wait for them while they're in session, or pick them up. It's important to note that you're not trying to take away their power or their ability to navigate things on their own – you're essentially just there for the initial stages of getting them there, and getting them used to the idea of therapy.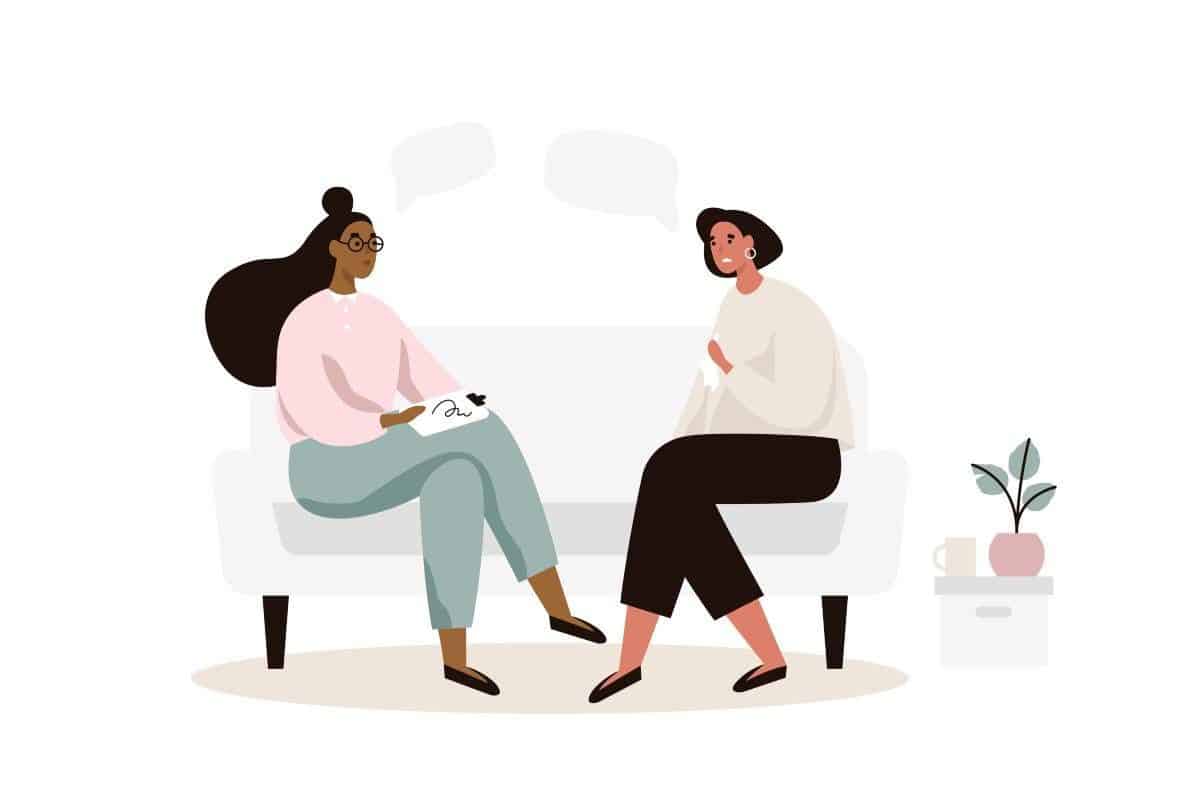 What If She Still Says No?
The toughest reality is accepting that even after everything, she might choose to still say no. In this case, there isn't a lot that can be done other than being a support to her in the best way you can be; whether it's as a listener, a shoulder to cry on , or just someone she needs to spend time with. If you notice that she isn't getting better, you can try to revisit the idea of therapy with her, keeping in mind  whether she is open to that talk or not. At the end, Anon, you can only just do your part as her support system as best as you possibly can.
Talk Care Of Yourself
Lastly, and most importantly, Anon, you need to be able to take care of yourself. It can be emotionally challenging to hold space for someone who is struggling, and it's essential for you to stay mindful of your needs. At times we can get so caught up in taking care of others that we neglect ourselves. Do whatever you need to do to keep yourself grounded and replenished.
It is extremely tough to watch a loved one suffer, Anon. There is only so much you can do on your part, and it's really important to acknowledge and remember your limitations. It can be difficult because you probably wish you could do more, yet it's also a really heavy weight to carry. Give yourself a break, you're doing your best. I hope that your sister is able to get the help that she needs. I wish you all the best! Best of luck and stay in your power!
The above article is written by Shahrukh Shahbaz Malik who is trained in humanistic integrative counselling at CPDD in the UK and currently has her own private practice in Karachi. The views expressed in this article are those of one expert. They do not necessarily represent the views of Mashion, nor do they represent the complete picture of the topic at hand. This article is for informational purposes only and is not a substitute for medical diagnosis or treatment.
Instagram
mental health
Psych Central
Social Media Accounts
Umang Pakistan
Umang PakistanInstagram