Dressing up in the summer heat can be really exhausting, and all you really feel like doing is turning the AC on and lying in bed. That's why it's important to have light and airy fabrics that feel like a breeze to wear. Summer is all about bright, vibrant colours, such as lemon yellow, sky blue and lime green. Florals for spring might not be groundbreaking, but florals for summer? Exquisite! We're obsessed with Ammara Khan's debut Unstitched Printed Lawn Collection: Labriz, because it's the perfect addition to our summer wardrobe.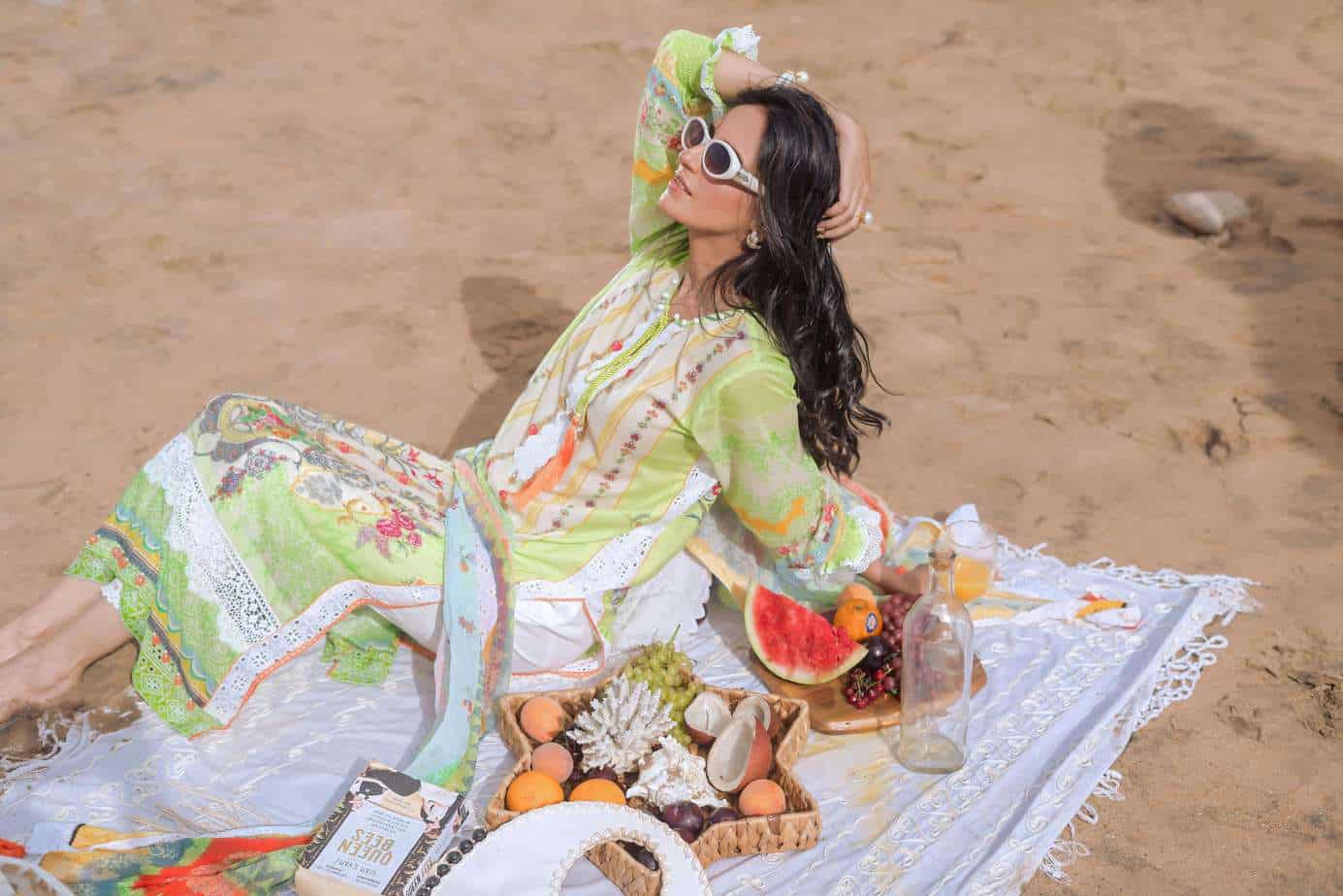 About the Collection
Labriz features a beautiful blend of fresh and cool colours that are perfect for summer. The prints are delicate and feminine, full of blossoming flowers, like a garden in bloom. Each design is an extension of the brand's language: artistic, sophisticated and cheerful.
We had the opportunity to sit down with Ammara Khan herself, and ask her a few questions about her debut Unstitched Printed Lawn Collection:
Why did you decide to start an Unstitched Printed Lawn Collection?
"Our clients have been asking us to enter this category for a while now! So it is upon popular demand, as they say."
What is the inspiration behind the collection?
"Nature is one of the biggest sources of inspiration for us at Ammara Khan, in particular flowers. Summertime bloom was the starting point. And who doesn't enjoy the beach!"
How is this collection different from your Ready-To-Wear collections?
"All our work bears the signature Ammara Khan aesthetic of course. Feminine, sophisticated and joyous. Ammara Khan is all about celebrating life!"
Pretty In Pink Bouquets
In the prettiest shade of pastel pink, this dress is adorned with prints of gorgeous bursts of flowers, making you feel like the embodiment of a bouquet. The dupatta paired with this is in similar vibrant shades of lemon yellow and lime green, also with printed florals, so the shirt and dupatta beautifully complement each other.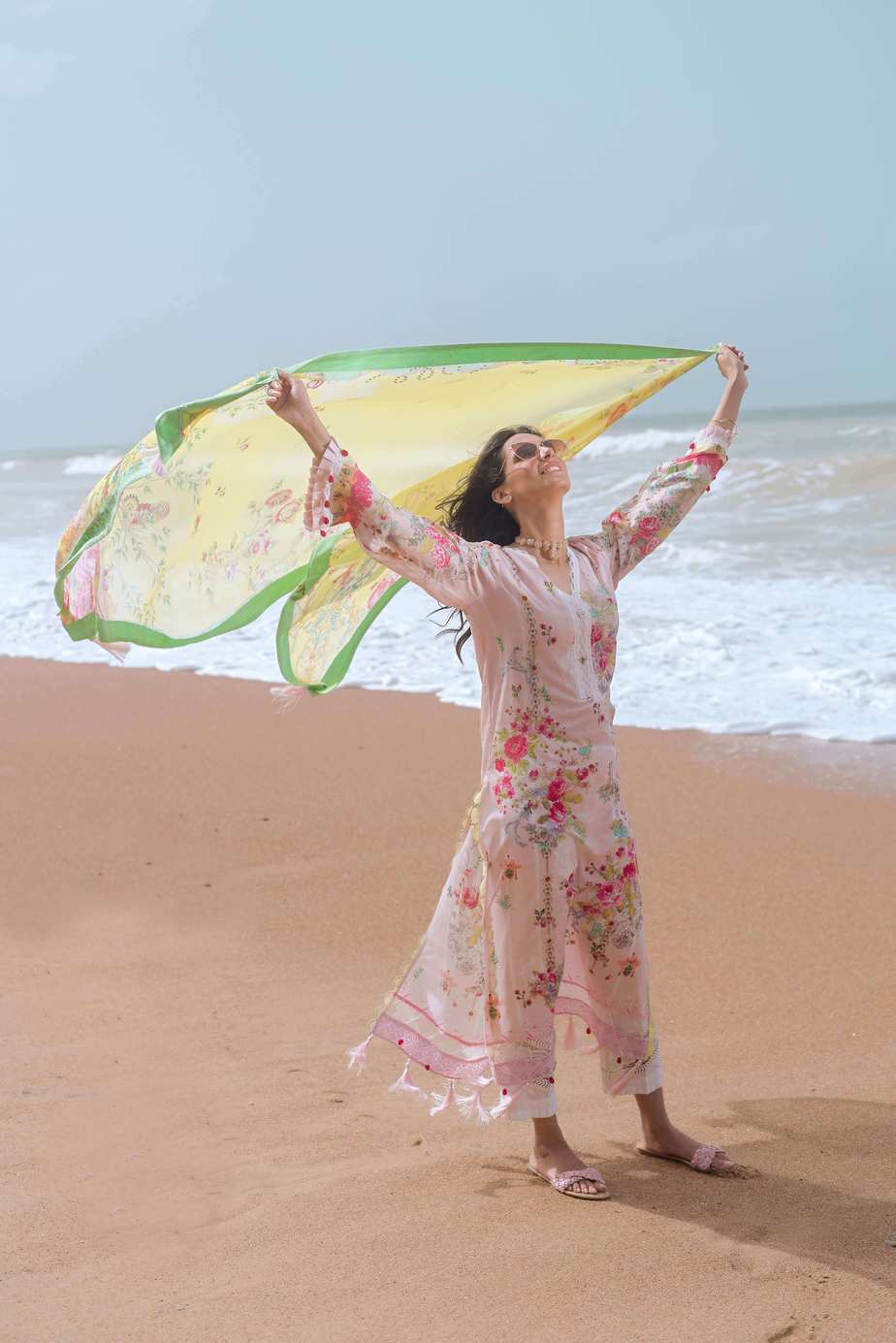 Pops Of Colour Laid Over Monochrome
Black embroidery on a white kurta is one of the most beautiful monochromatic designs, but when decorated with pops of rich and vibrant colours, the design concept is completely transformed. This dress has a mixture of geometric and floral prints with complementary shades of red and green, which pair perfectly with the monochrome design.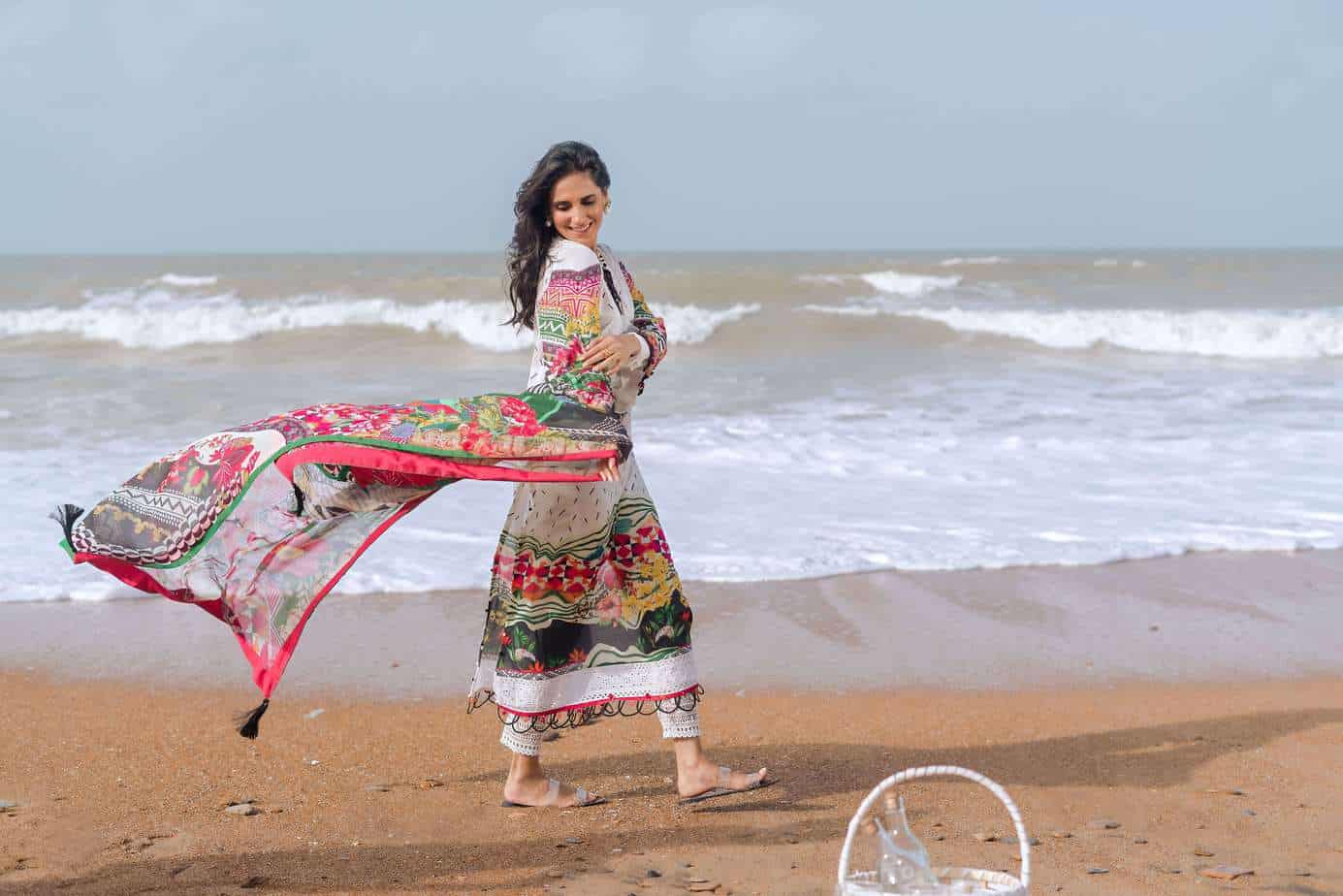 Lime Green And Tangerine Magic
Lime green and tangerine are one of the most beautiful complementary colour pairings, especially for summer because of how flamboyant it is and how much it resonates with nature and foliage. This beautiful piece from the collection is a gorgeous blend of colour and delicately pretty floral prints.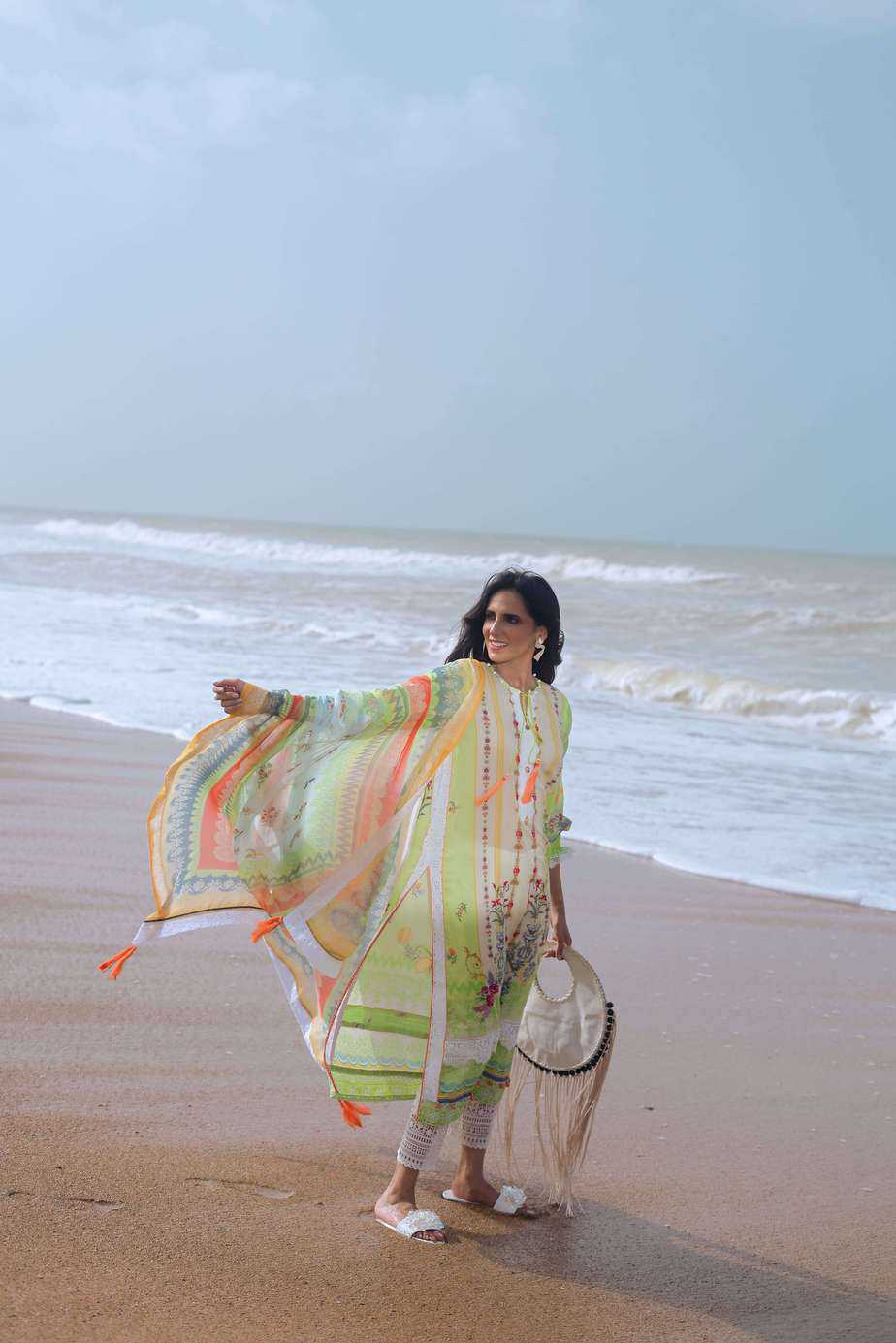 Ocean Blue With A Burst Of Colour
A rich ocean blue with a bright turquoise diagonal print and striking florals in fuchsia. This dress is perfect for both daytime and evening wear. Though the blue is more subtle, the dupatta's print is striking with a vibrant neon blend of a multitude of summer colours. This will definitely make you stand out from the crowd!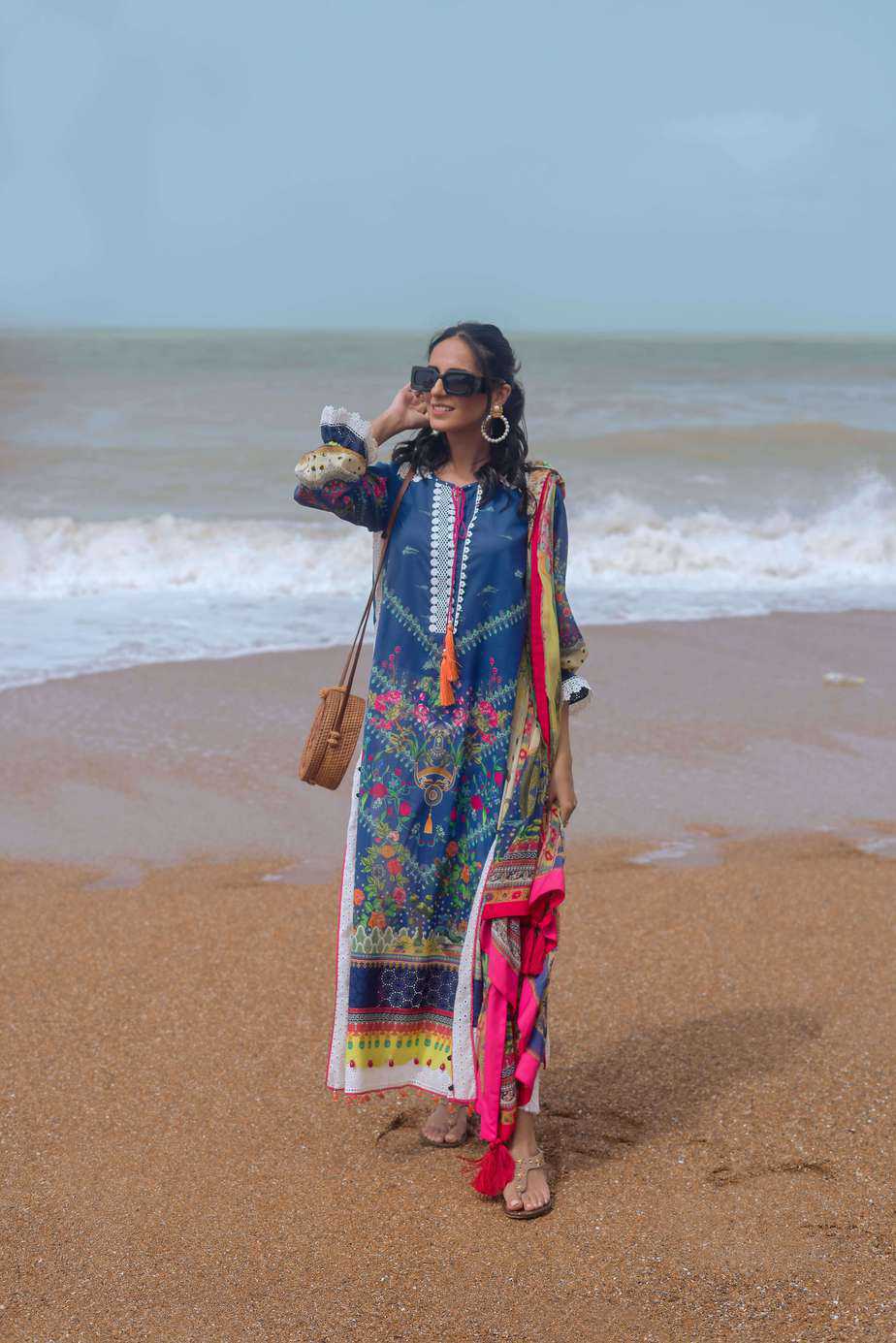 River Flowing Through A Garden In Bloom
This dress is the epitome of summer, with a light turquoise base and delicate wavy and decorative prints, overlaid with wisteria flowers in lemon yellow, pink and lavender. The light pastel tone is ideal for the weather – with a flowy and breezy fabric, this feels like a dream! The dress is the re-imagination of a river flowing through a garden in bloom.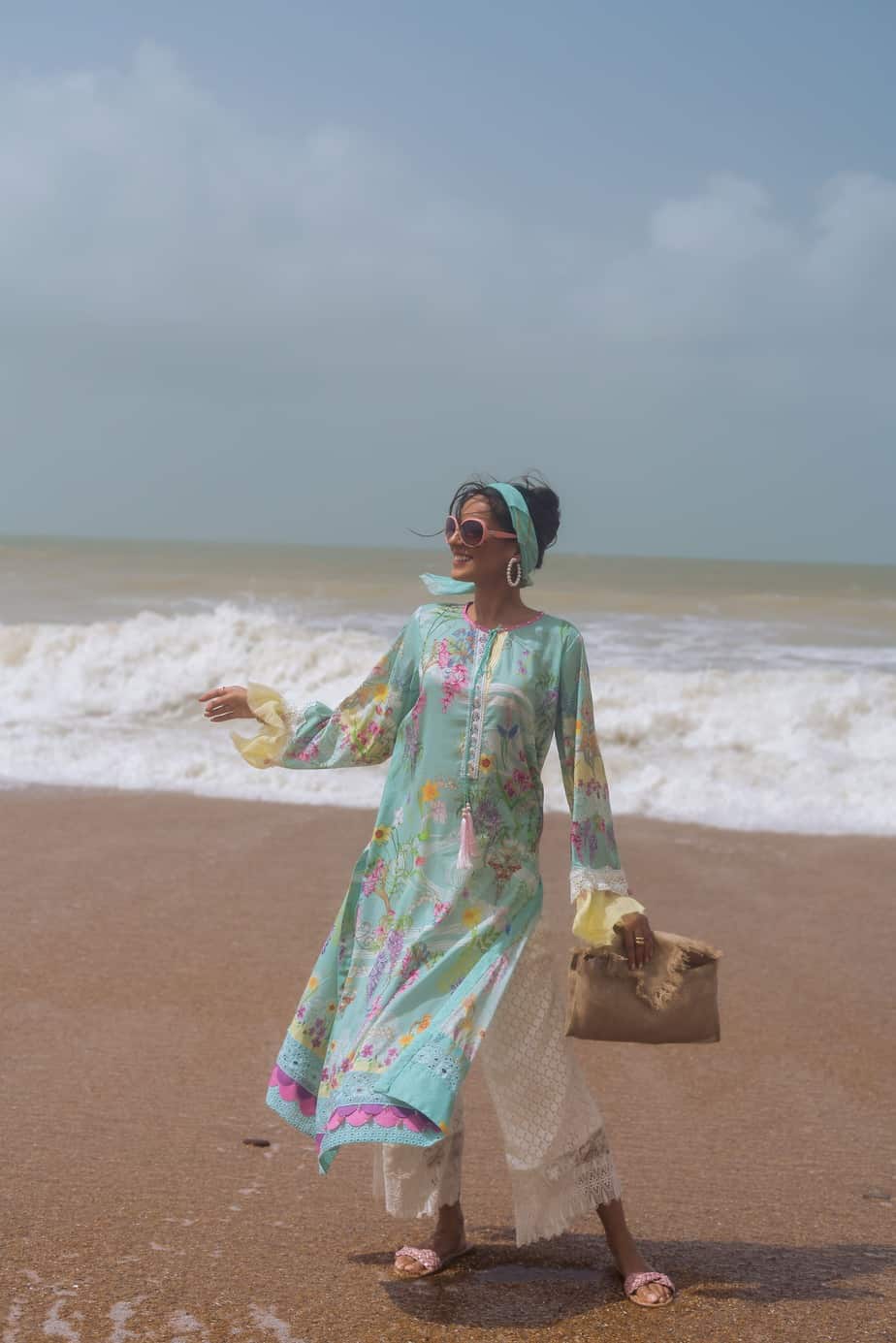 Yellow! Summer's Here!
Yellow is truly the colour of summer – the sun, sand, mangoes! We love wearing yellow in the summer because a colour so bright can only make you feel happy when you wear it. This dress is a gorgeous shade of lemon yellow, with a decorative print and bold purple irises adorning it. The use of a complementary colour scheme with yellow and purple creates a look which is summer-time fashion at its very best!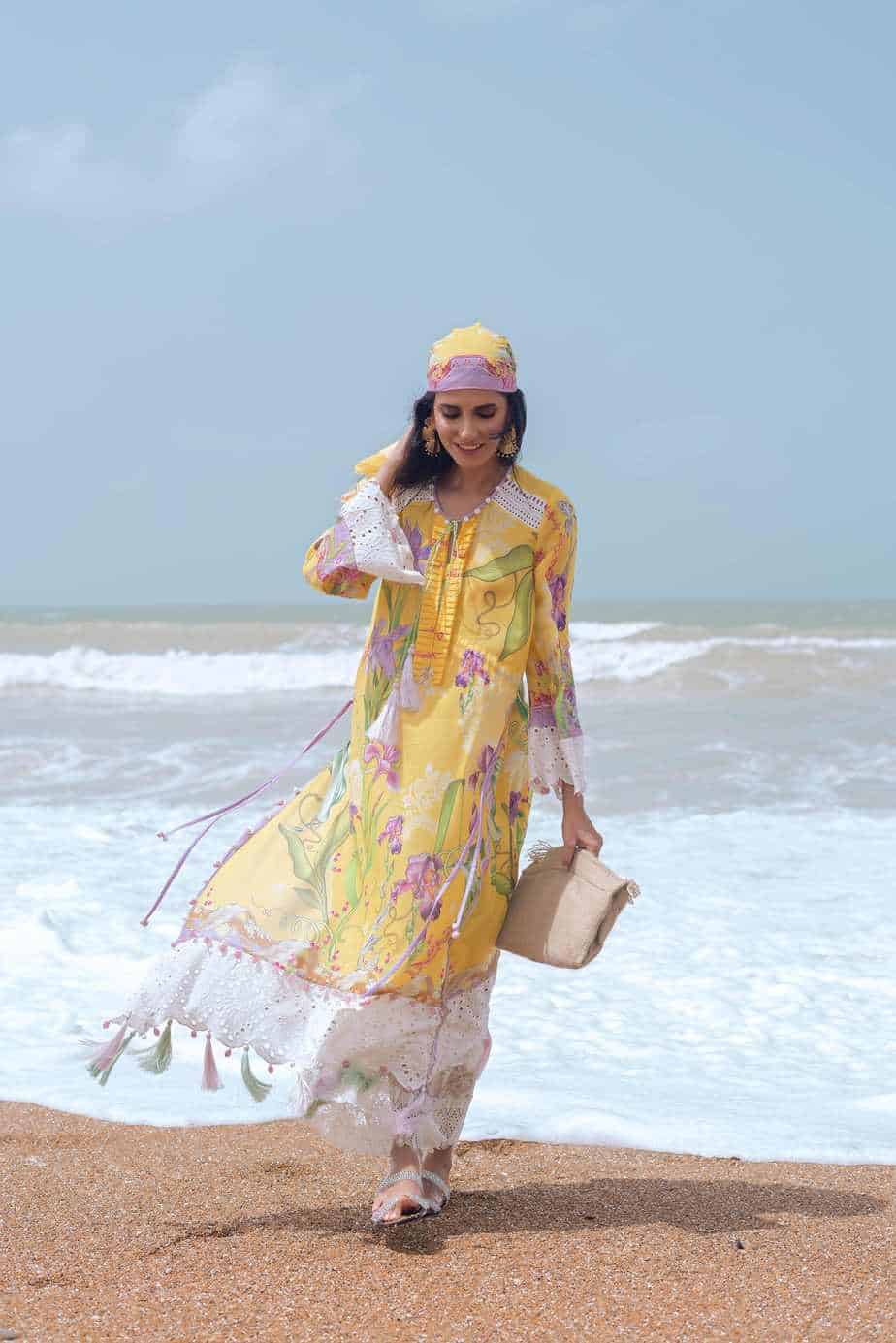 Books
Chicken Soup For The Soul
Chicken Soup For The Woman's Soul
elif shafak
Joy At Work
Marie Kondo
Mark Manson
Markings
Marzia Hassan
mental health
Reading
Self Help Books
Self-Help
Shonda Rhimes
Stephen Covey
The 7 Habits Of Highly Effective People
The Forty Rules Of Love
The Subtle Art Of Not Giving A Fuck
Wind Beneath Your Wings
Year Of Yes
Year Of YesBooks