With COVID restrictions easing up as more of us get vaccinated, we're all excited to celebrate Eid-Ul-Adha festivities with our family and friends. Preparing for Eid may be fun but it can also become quite a difficult task, and if you're living outside of Pakistan, it is especially tough to find the right decoration pieces, cutlery, gifts, clothes, and more. But don't worry, if you're a Pakistani living abroad, we have curated the ultimate shopping guide for you!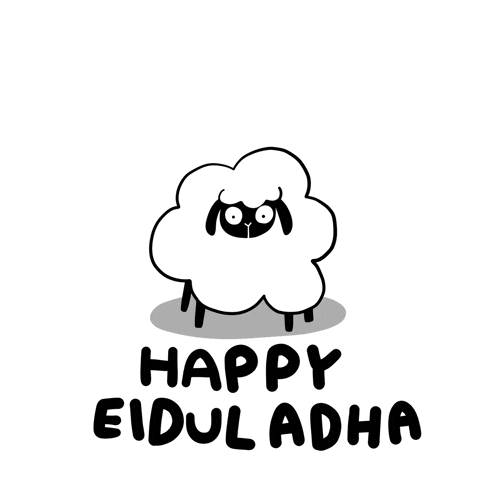 Qurbani Box For Charity
The biggest difference between Eid-ul-Adha and Eid-ul-Fitr is the act of Qurbani, and when living abroad, it is often a huge struggle for Muslims to find an effective and reliable way to offer this sacrifice. SimpliEid is a platform which offers Qurbani services – they have partnered up with Rizq to create a donation box, where they will slaughter the animals for you at their Shariah compliant slaughterhouse and donate the Qurbani Hissa to charity. Ease yourself from the stress of figuring out how to do Qurbani this Eid, and have it all taken care of from the comfort of your own home!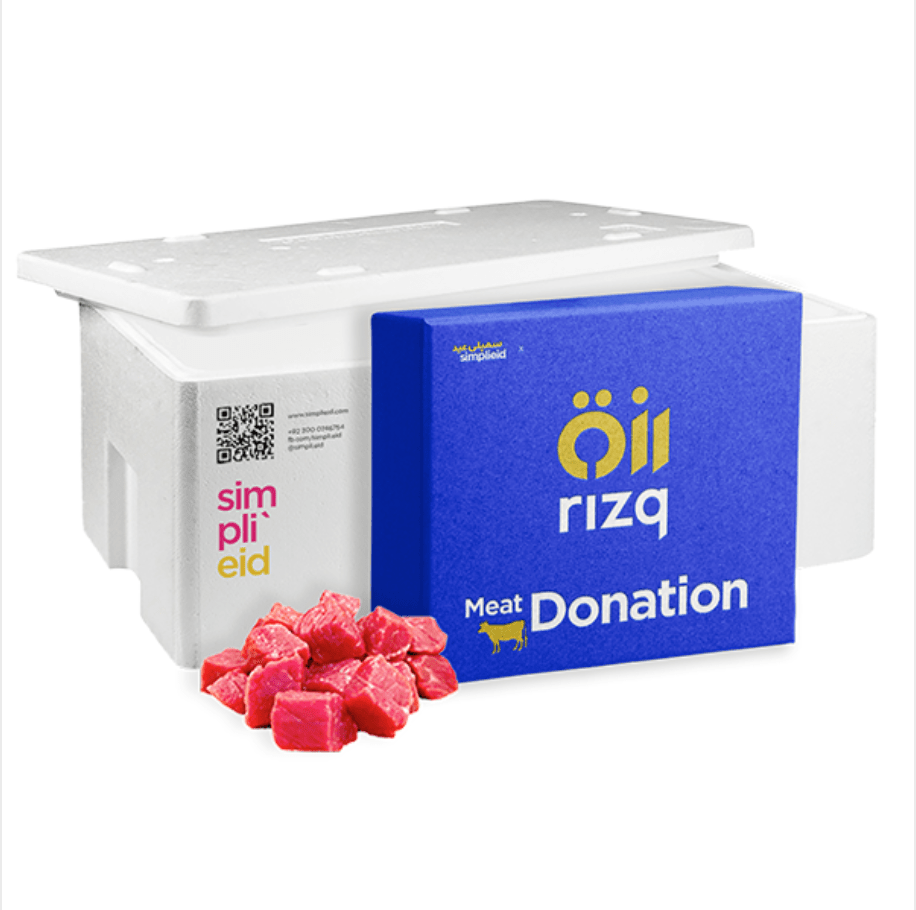 Chic Glasses With Gold Detailing
One of the most exciting parts of Eid are the lunch and dinner parties, and having an array of festive dinnerware is key to throwing a successful dinner and impressing your loved ones. These chic glasses with gold and white detailing from Rasm are perfect for serving Rooh Afza, juices, lemonade, etc. They are elegant, classic and perfect for the Eid occasion!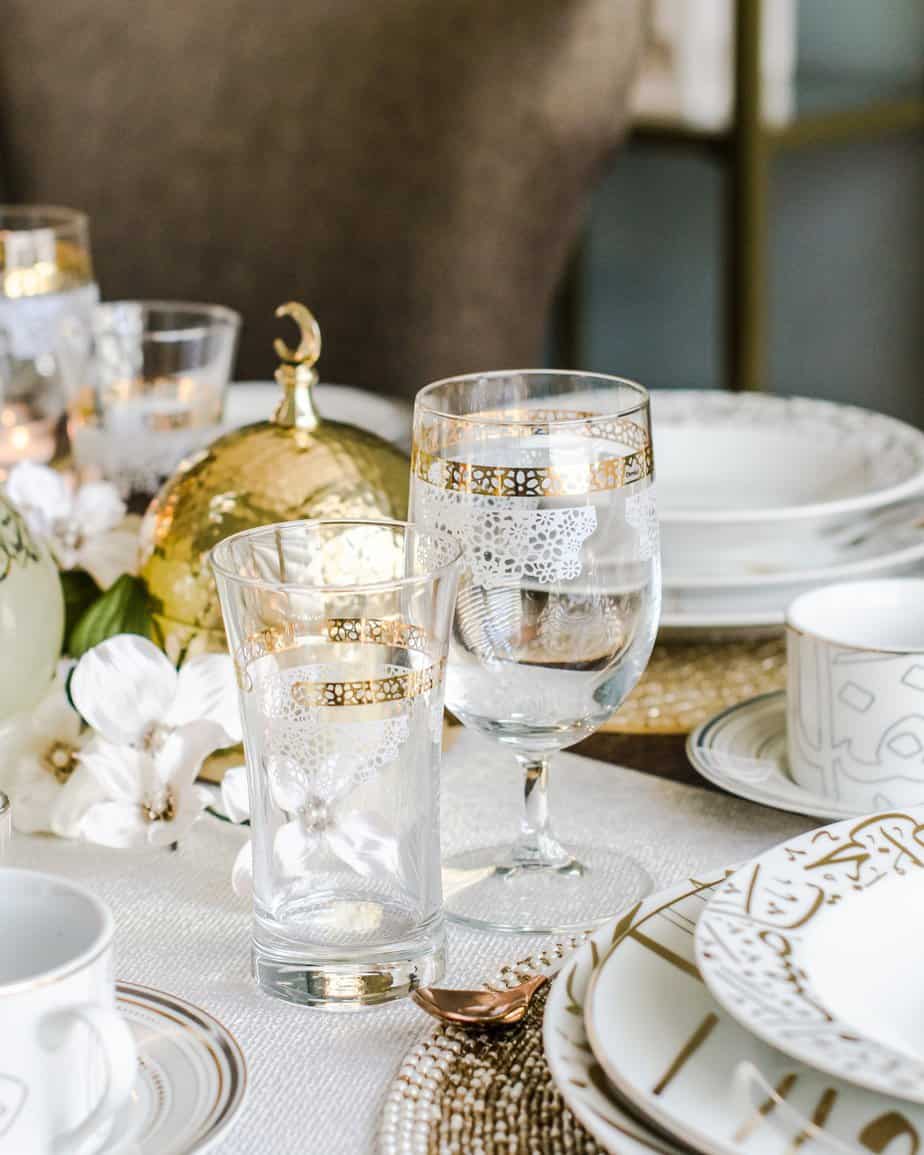 Elegant Eid Cake Topper
Cake, cake, cake! The perfect dessert for any occasion, loved by everyone, and so many different flavours to choose from. Adorn your cake this Eid with this acrylic cake topper from Amasi Decor, in a beautiful gold cursive. If you love to bake, this is the perfect Eid item you need to have on your shopping list, to make any cake look festive and elegant!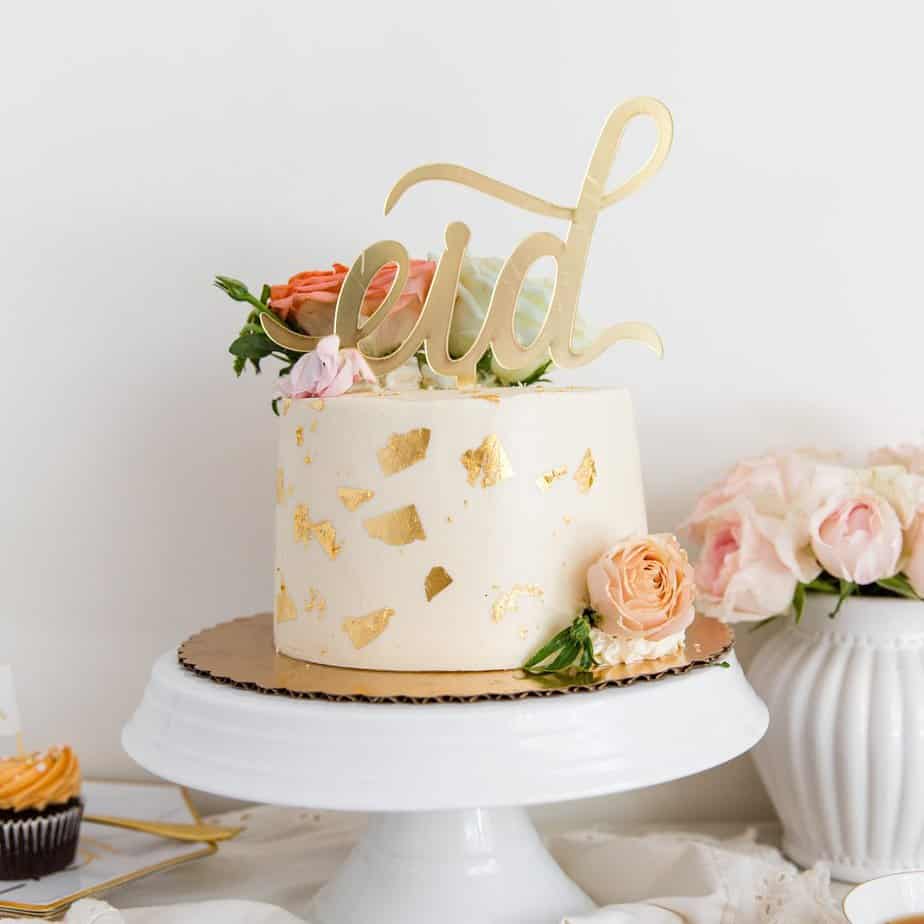 Mint And Gold Dessert Plates
Who said paper plates are for children? When hosting large parties, we often need more crockery than we have available, which is why paper plates are the perfect option. These gorgeous scalloped paper plates in a soft pastel mint with gold foil edges from Eid Creations are tasteful and sophisticated. Get ready to serve sheer khorma, seviyan, mithai, and more!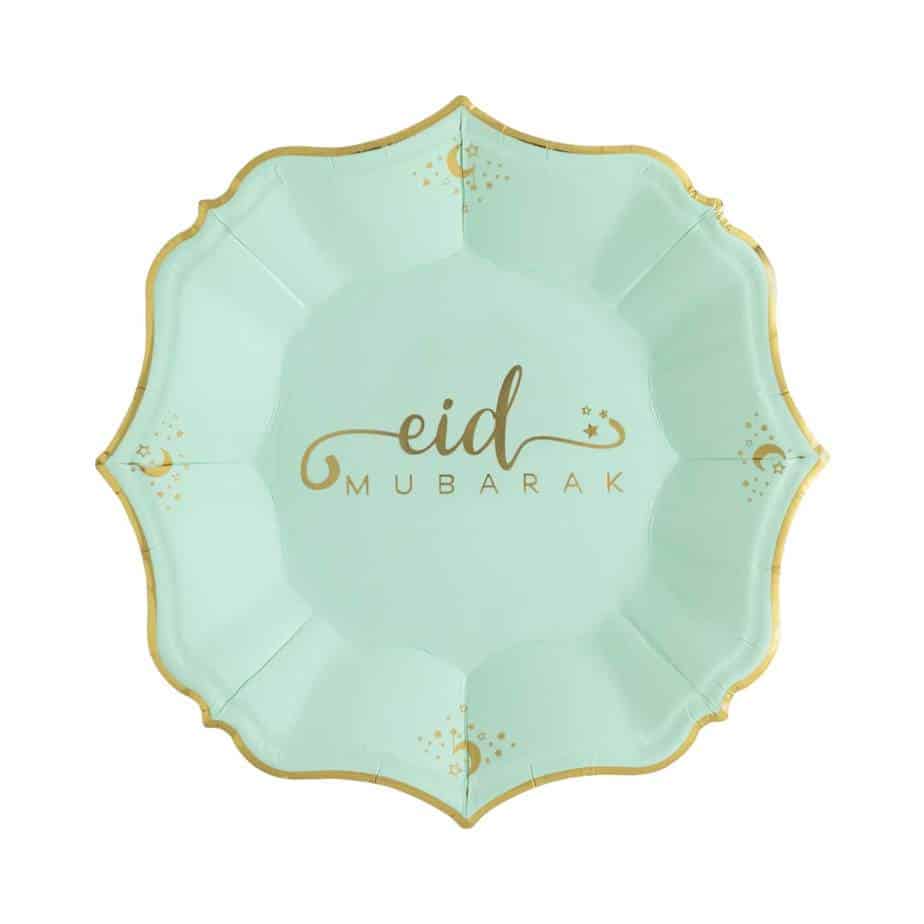 A Bundle For Religious Offering
Eid is not just a festivity for celebration, but also a sacred holiday and a reminder to worship and pray. This bundle from Islamic Elite Favours is customisable and can include a prayer mat, Surah Yaseen, and a tasbeeh. It also comes in multiple different colour options so you have a lot to choose from. When gifting your loved ones this Eid, this is the perfect gift that is both beautiful and spiritual!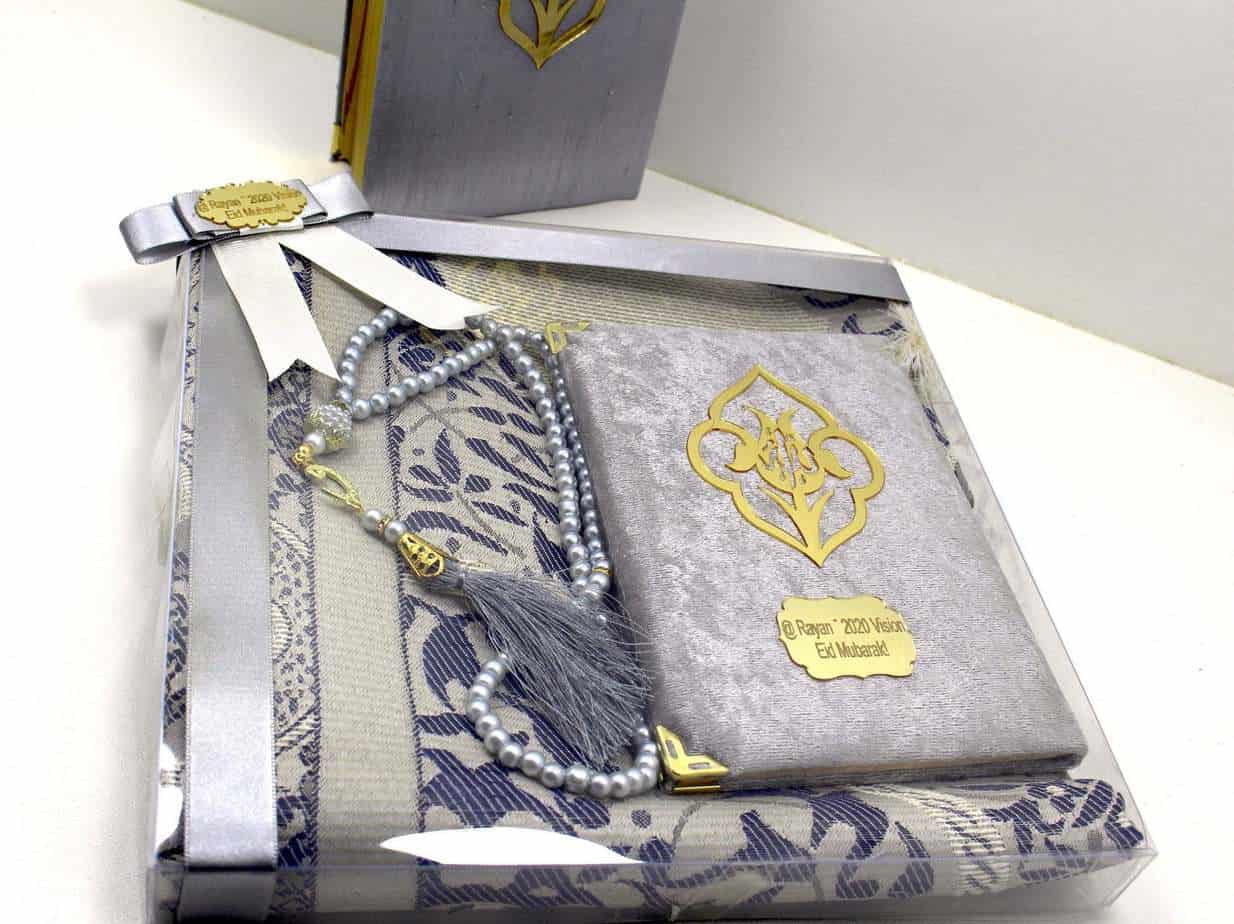 An Illuminating Wooden Crescent
Decorating the house with ornaments and various festive pieces is a great way to enhance your space and be around the Eid spirit, even while you're far away from home. We love this Wooden Crescent ornament available at Walmart, which is illuminated by an artificial light that casts a soft luminous glow in your home, reminiscent of candlelight. The warm golden light creates the perfect ambience for Eid!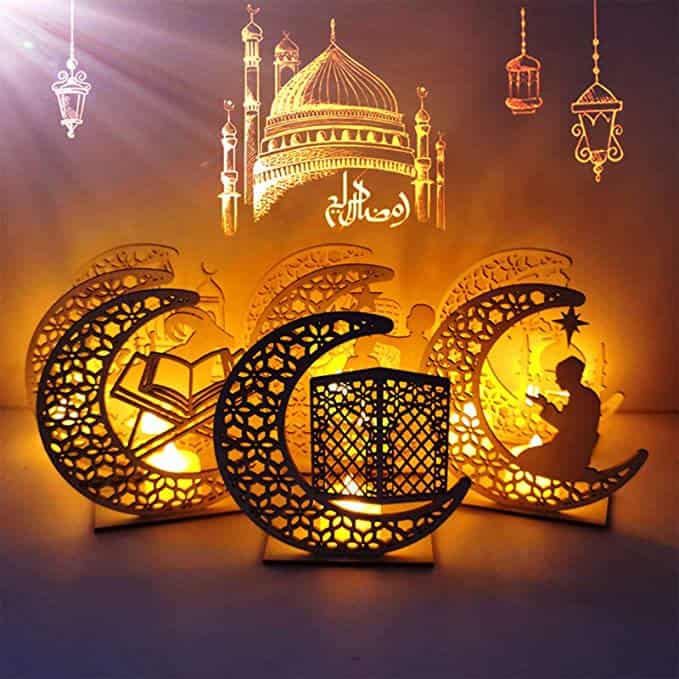 Mithai Ka Dabba, With Candy!
We love a modern twist on tradition, and although mithai is delicious, this box full of candies and sweets is the cutest alternative! And so yummy! From Sweets Valley Shop, this beautiful curated box comes with an assortment of 16 different mouth-watering sweets, jellies and gummies. You can gift this to a loved one, or just buy one all for yourself! It's Eid, who's judging?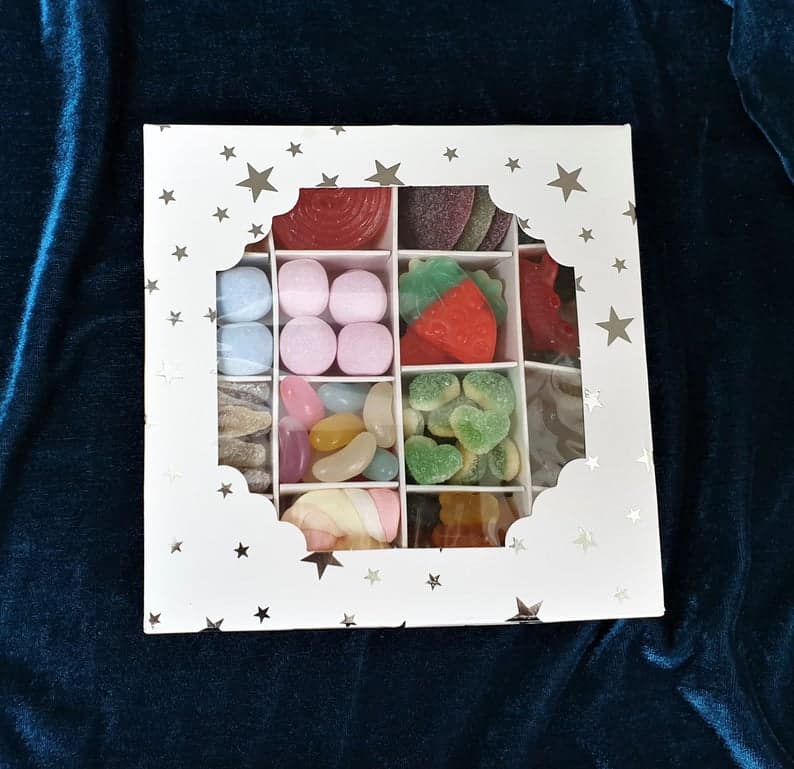 Glistening Off-White Silky Dress
Let's be honest, Eid and fashion go hand in hand. We love to plan our outfits weeks in advance and anticipate how we'll dress up on Eid day. Unfortunately, when living abroad, it is often difficult to find a good outfit for Eid due to the lack of options. This gorgeous, silky smooth dress in off-white from Ari & Oak is the ideal outfit for an Eid lunch or dinner. With it's delicate, floral embroidery, it's elegant and feminine – you're sure to love this!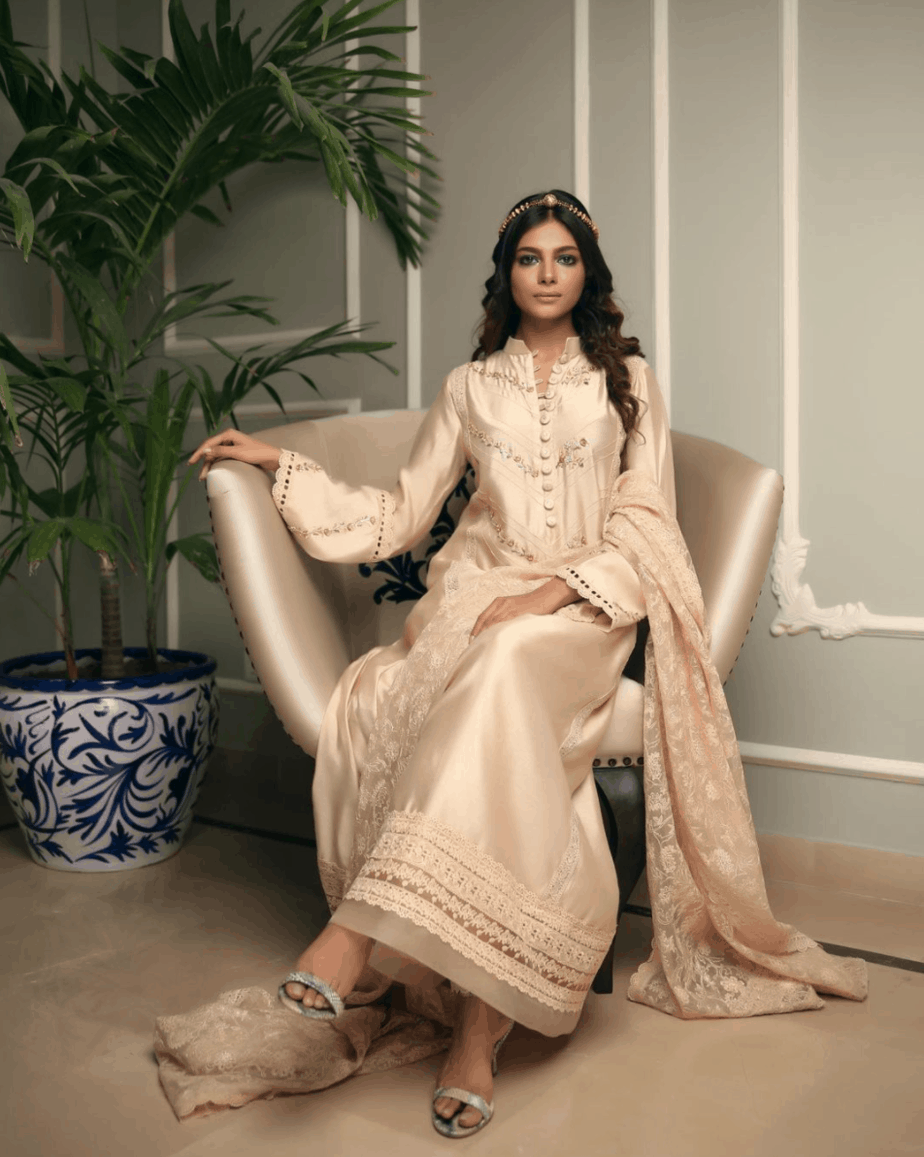 Lemon Yellow Three Piece Suit For Girls
Little girls want to look fashionable too! Don't stress over struggling to find cute outfits for the kids, Salai Shop has many beautiful options available, such as this cute yellow three-piece outfit. This is light, airy and the perfect colour for summer! It has a traditional style embroidery pattern and a beaded neckline. Pair it with some churiyan and khussas to make the perfect Eid outfit!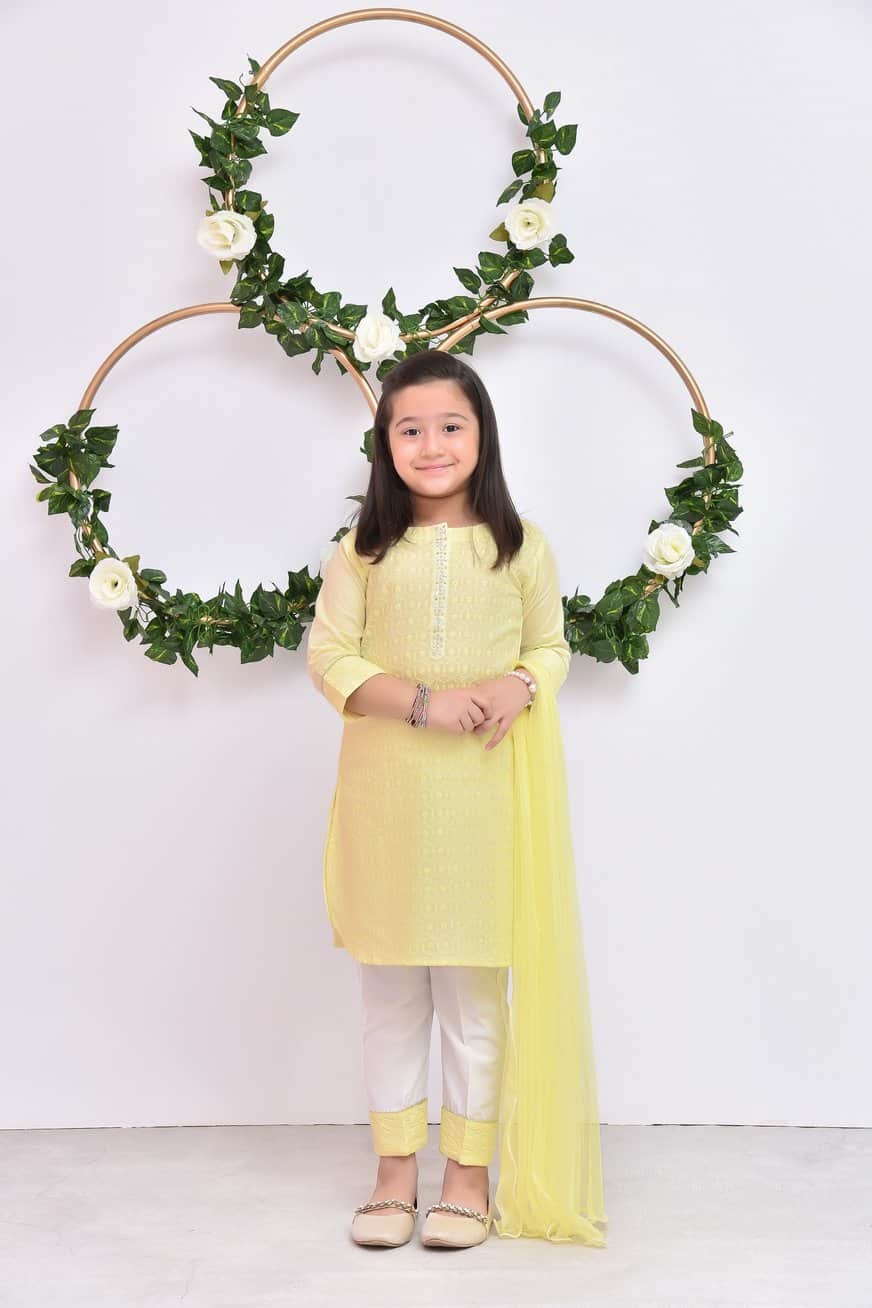 Fashionable Maroon Vest And White Kurta For Boys
For the boys! Little ones often don't want to dress up for Eid, and will insist on wearing T-shirts and sneakers. This adorable white kurta with a maroon vest from Chic Petite Boutique is irresistible though! Both comfortable and stylish, just imagine how cute he'd look all dressed up in this for Eid day.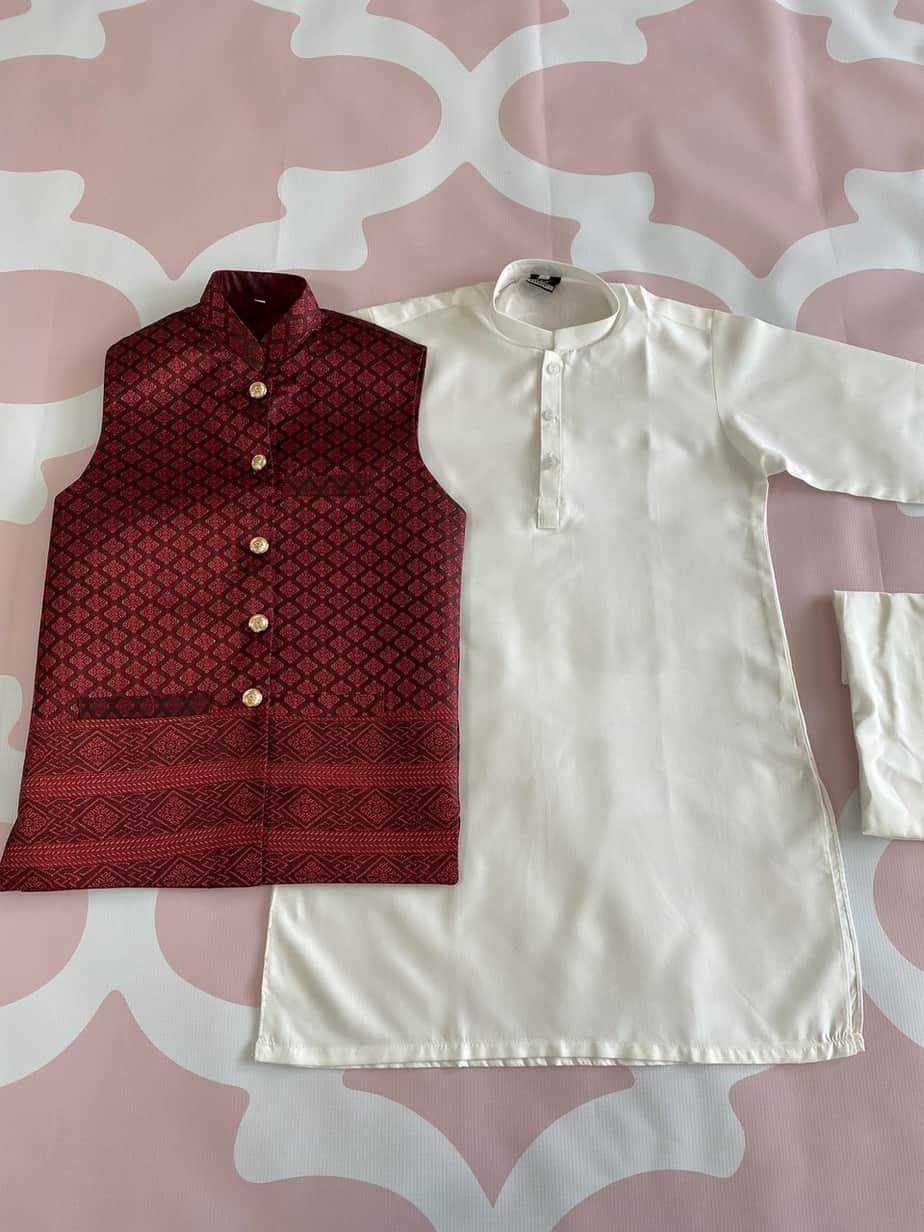 COVID 19
CPR Mannequins
Discrimination
Females
Lack Of Inclusion
Laws
Male Dominating
Medical Textbooks
Medicine
Men
Patriarchy
PPE
Science Gear
Sexism
Space Suit
Women
World
WorldCOVID 19