With Father's Days right around the corner and falling just 10 days before the month ends, we get it if you aren't able to make a huge dent in the wallet. But don't worry, we've got you covered! It goes without saying that the most meaningful gestures are the ones that don't require money and so we've come up with a list of things that you can do on Father's Day that will leave your dads feeling extra special, without breaking the bank.  
Breakfast In Bed
The crowd favourite – never underestimate the joy of being able to have breakfast in bed! Imagine waking up to the smell of some warm stack of pancakes with maple syrup dripping down or some nice eggs on toast – yum! Make the effort to wake up before your dad and make his favourite breakfast for him. Dads usually aren't able to chill in bed so allowing them the time and space to feel pampered is going to mean a lot more to them than you think!
Host A Father's Day Celebration
All fathers deserve feeling appreciated, and planning a dinner in his honour might just do the trick! You can get his favourite meal cooked and bake a special cake for him to cut, or you could order in from his favourite restaurant and have a sit-down meal with the whole family. If your family is dispersed across the world, or are unable to be together because of the pandemic, host a virtual father's day celebration! Prepare speeches, play some fun online games and share a whole lot of laughter and love over a plate of food. Fathers like nothing more than to see their family come together, and what better occasion to make that happen than father's day?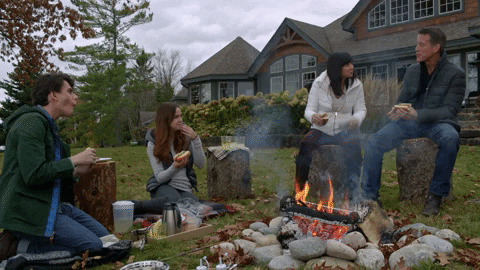 Try Out His Favourite Hobby:
Most of the time dads make it a priority to learn all the stuff that we're interested in or enjoy doing. But how about this father's day, you break the cycle and try and learn more about his favourite hobby and do it with him? This could be something as simple as watching a game of football, listening to the music of an artist he really likes, or watching a movie with him that he enjoys. Whatever it is, make it a priority to take part in it and be sure to show him that you're genuinely interested in doing something that he likes.
Give Him A Handwritten Note
We know – this sounds like you're taking the easy way out. But most of us aren't the best at expressing our emotions, so really taking the time to pen down your thoughts towards your dad might mean a lot more than you think. What are your favourite memories with him? Which qualities of his do you look up to the most? What inspires you about him? Take this day as an opportunity to remind your dad just why you're so lucky to be his child because trust us, even our parents need the validation sometimes (and they deserve it!).
Allow Him To Rest…Truly Rest
Whether it's work or familial obligations, it's rare that parents ever get any time to themselves. So this Father's Day, allow your dad to have a day to himself (if he wants that of course!) to truly recharge and rest. Whether he spends it reading a book he's been meaning to, catching up on sleep, or simply watching TV – allow him to spend the day as he wishes.
Give Him A Head Massage!
While women have the option to head off to spas when they need to unwind, our fathers rarely get that opportunity. That's why you can bring the spa home to him this father's day by offering him to give him a head massage! Pair that with a piping hot cup of chai for him to enjoy and you'll definitely make his day.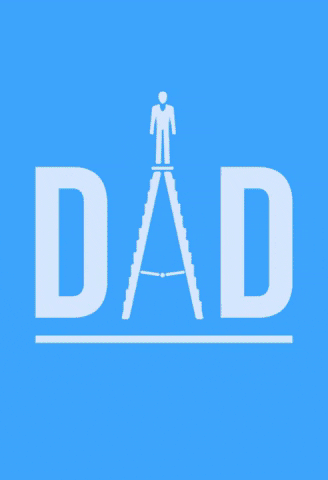 Spend Quality Time With Him
If there's anything we've learned about dads, it's that the thought actually does count. We spend a lot of time stressing out over the perfect present (and that's fine – our dad's deserve the effort), but sometimes what our dads want is a lot simpler. In our busy lives, we often forget to do the most important thing: spend quality time with each other. So this father's day, make him some chai, have a cup yourself and just sit down and talk. Tell him about what you've been up to and ask him what he's been doing. Sometimes our time is the best gift we can give.