It's getting hot outside and you know what that means…it's officially summer! While some of us may have a very busy summer ahead of us, others may not have a lot of plans in place for the upcoming months. If you're part of the latter group, don't worry – so are we! The good news is there's so much we can do this summer to make the most of it. Here's a list of things that you can do to keep yourself busy this summer – no excuse to be bored in the house anymore (who remembers that from last year's lockdown?).
Apply For A Summer Internship
Summer is the best time to look for some work experience, and what better way to do that than through an internship? You can learn while you work and also gain some real quality experience which looks great on that CV! Plus you get to work with professionals who can really help you learn more skills, while also polishing up the ones that you already have.
Take A Cooking Class
Why not try your hand at cooking and surprise your family with a delicious meal for dinner this summer? Hamail Ahmed is a culinary instructor who has some great recipes on Instagram if you're just starting out, but she also offers classes that are great for beginners! There's also various youtube tutorials if you're looking to cook something specific. If all else fails, there's always your mom who you can go to help for – it will give you a chance to spend some quality time with her, while learning some amazing recipes!
Learn A New Language
Being able to speak more than one language is always a plus. It's not just good to put on your CV, but it also makes you smarter. According to research, learning a new language changes the brain structure as you retain more information and use all forms of memory which results in making you smarter, along with adding to your communicative skills. The app Duolingo is a great way for beginners to start learning a new language, or if you already know a language and just want to go back to it and have a quick refresh.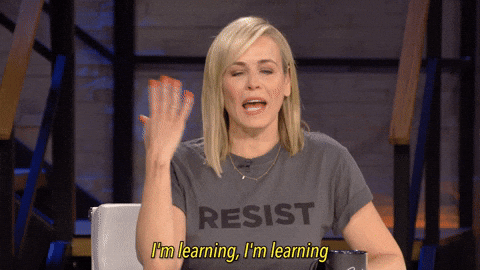 Visit A Friend/Family Member In Another City
What better way to spend the summer than catching up with an old friend? With our lives getting more and more chaotic by the minute, it can be hard to find the right work-life balance sometimes and we may sometimes ignore our friends and family in the process, especially those who don't live close by. This summer, make it a priority to go see a friend or a family that you've been meaning to catch up with or spend time with. Visit them where they live and spend time  learning about their life and what've been up to. This will give you a chance to travel, have a change of pace from your own life and experience living in a different place and adapting to the lifestyle of that place (especially if you're traveling to a different country), which is great for personal growth.
Indulge In Self-Care
Self-care can mean different things to different people. For some it may mean getting into shape and working out or figuring out a diet plan to get fit. For others it may mean working on themselves mentally or spiritually and practicing habits that help them stay calm and zen. Whatever it means to you, try to make this summer about you among everything else. Spend more time figuring out things that you enjoy doing. Make a plan, try eating healthy, do that workout routine you've been wanting to try for so long, invest in a skin care routine, start a book or whatever it is that makes you feel good and then keep doing it throughout the whole summer until it turns into a habit.
Spend A Day At The Beach
With the hot scorching sun shining on all of us, we all know it's time to head to the beach and go for a swim in the nice cool water while also soaking up all the vitamin D we can get. So, pack up those beach bags with lots of sunscreen and beach towels for the perfect beach day! You could either go with friends or make it into a family trip – it's always nice to have company. Plus, what says Karachi more than a trip to the beach?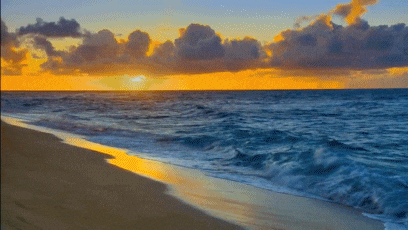 Try Your Hand At Aerial Yoga
Getting any kind of movement in is a good idea but if you're looking to try something new and interesting, aerial yoga might be the answer! Yoga Lift is one of the handful of places that offers classes for beginners as well as those who are experienced with this form of yoga. Yoga on a hammock? Sign us up!
Go Sightseeing In Your Own City
Do any of us actually know our own city that we call home? If someone were to ask us to give them a tour of the hottest spots in the city, would we know where to go? If not, then it's time we put our tourist shoes on and went on a little sightseeing trip in our own city. It's time to explore more about the city than just our favourite café or mall where we go every so often. Go to see that museum that you always heard about but never got around to paying a visit to. Go to a historical landmark that you've heard stories about and learn more about it. Be a tourist in your city and explore it like you've never done so before! 
Have A Sleepover With Your Best Friends And Do A Movie Marathon
Being an adult, you forget what you used to do with your friends to have fun. Movie night with friends was always a great way to have fun in the summer so why not bring the tradition back of staying up together till midnight binge watching movies? Make a list of all the great movies you've been wanting to watch with your friends and stock up on lots of snacks and let the movie night begin. If anything, it'll remind you of old times!
Volunteer at a Non-Profit Charity
Supporting a cause you really believe in is a great way to spend the summer. TCF, Robin Hood Army and ACF are all non-profit organisations that support causes like children's education, animal rights,  and fighting hunger/poverty and helping people who have to deal with these issues. You can play your part by volunteering with one of these organisations and learning more about what you can do to help, while also spreading awareness about these issues.
Make A Memory Scrapbook
Make a scrapbook of how you spent your summer and take pictures of all the important events that you would like to remember. A perfect way to do this would be to take polaroid pictures and stick them in a book and write a little bit about the day that the picture was taken. Few years down the line it could serve as a cute journal whenever you want to take a trip down memory lane with all your special memoirs from your summer in one place. It doesn't have to be about the summer though – you could collect pictures about any memory you wish to remember!
Take A Kickboxing Class
Kickboxing is high in energy and the perfect workout to help you lose some weight, and get all that pent up frustration out! Stressed about work? Upset with someone in your life? Feeling a little low? Take it all out on the punching bag! Your technique, endurance and concentration will all be challenged but it will be worth it. K7 Fitness, Creed Boxing and Pilates Lab, all offer boxing classes so once gyms are open, be sure to sign up (but follow SOPs!).