Summer is a season that brings about a variety of emotions – we hate the heat but love the revamped fashion trends. But one good thing, without a doubt, is all the amazing sales our favourite brands have! Whether you're looking for office attire, something a bit more glam or just everyday basics, a great summer sale is the perfect time to get your wardrobe sorted without making a huge dent in your wallet. Here are six brands that having great deals you need to avail!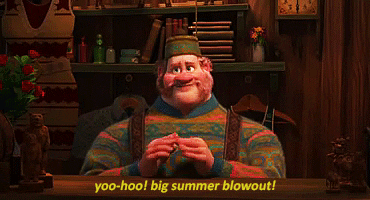 Eleganza Extravaganza
Having to attend formal events and weddings in the summer heat is no easy feat. But having the right outfit on can make a huge difference. That's why we love this embroidered linen outfit from Sapphire! Linen is a super breathable fabric and will definitely keep you cool on summer nights. The intricate embroidery adds an elegant touch to the look, making it perfect for a summer wedding or a soiree with friends. And the best part is that it's a whopping 35 percent off! Must we say more?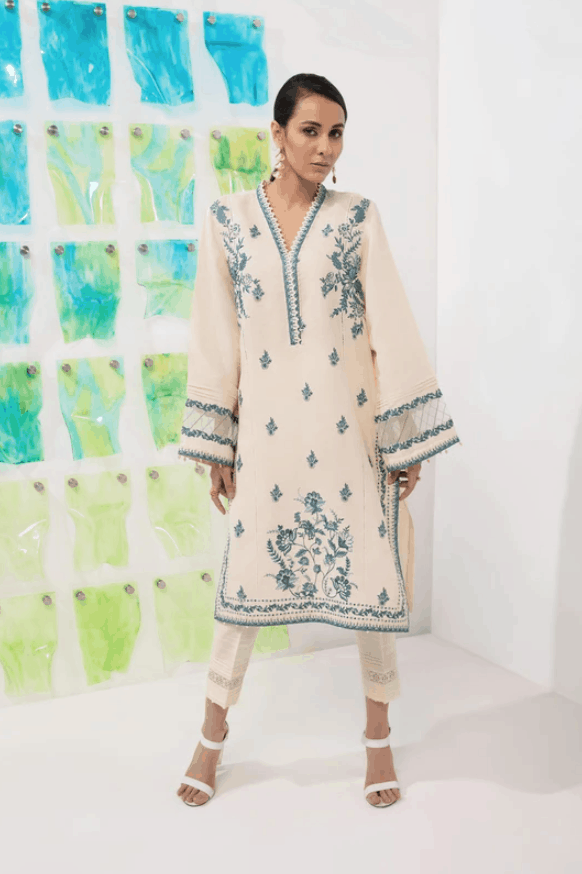 Monochromatic Love
When we tell you that we wait for Ideas Pret's summer sale every year, it's not an exaggeration. They have amazing pieces perfect for the summer at really affordable prices and trust us, you'll want to stock up! This cool mint green set will keep you feeling light and fresh all day long. Whether you're out running errands in the heat or stuck at work, this look will keep you calm and help you carry on!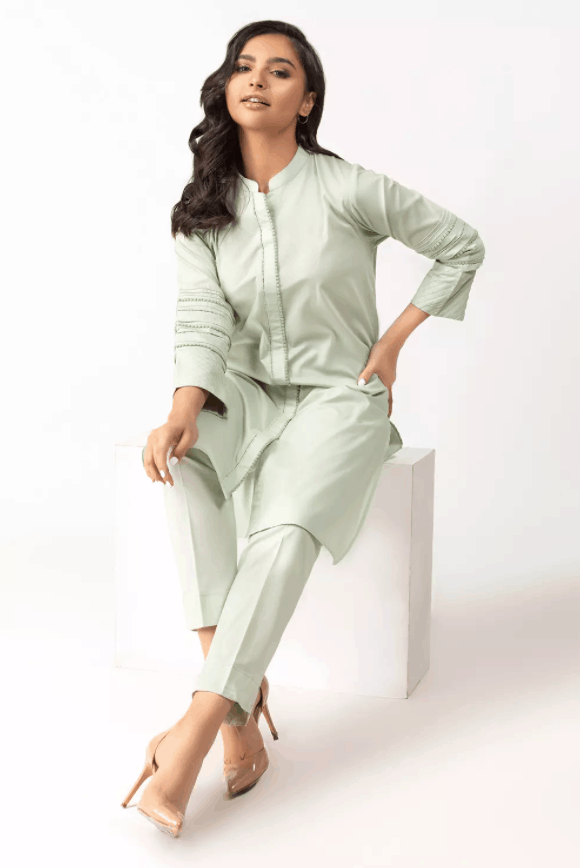 Fruit Punch
Summer is all about wearing vibrant and bright colours that'll make you stand out – in a good way. That's why we love this three-piece orange suit from Bonanza Satrangi! The gold thread-work throughout the shirt makes this an outfit you'll want to wear to every formal occasion. The fact that you save 20 percent doesn't hurt either. You can easily style this with cigarette pants and nude heels for an ultra glam look – day or night!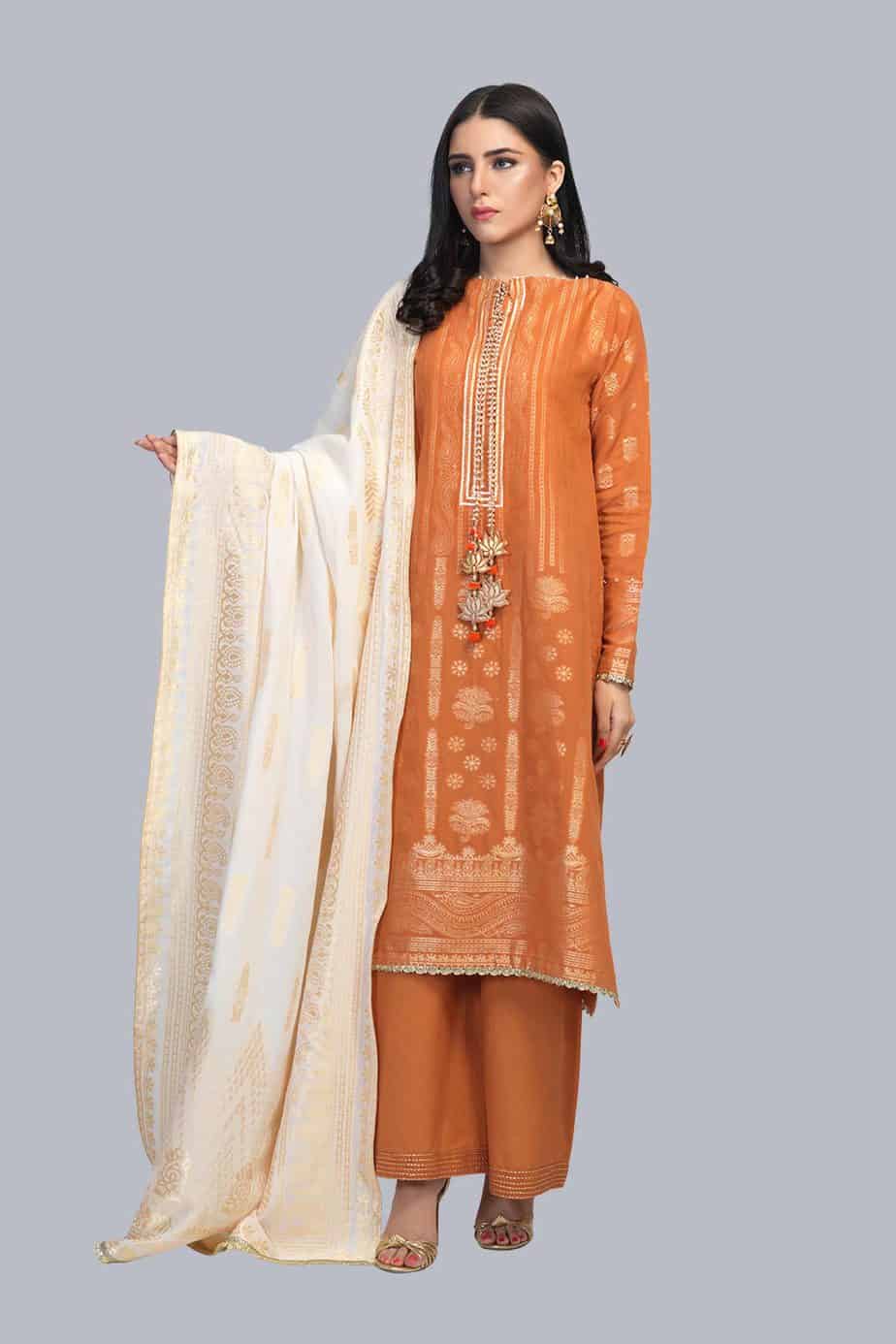 Hit The Waves
Every Karachiite knows that there's only one way to spend the summer – going to the beach! It's a big part of what keeps us sane in the excruciating heat. But even if you don't have a beach around you, you can easily invoke those same vibes in this fun Sana Safinaz printed shirt. With the shell artwork and nautical hues, this shirt is light and breezy and wearing it will make you feel like you're at the beach, even if you're at work!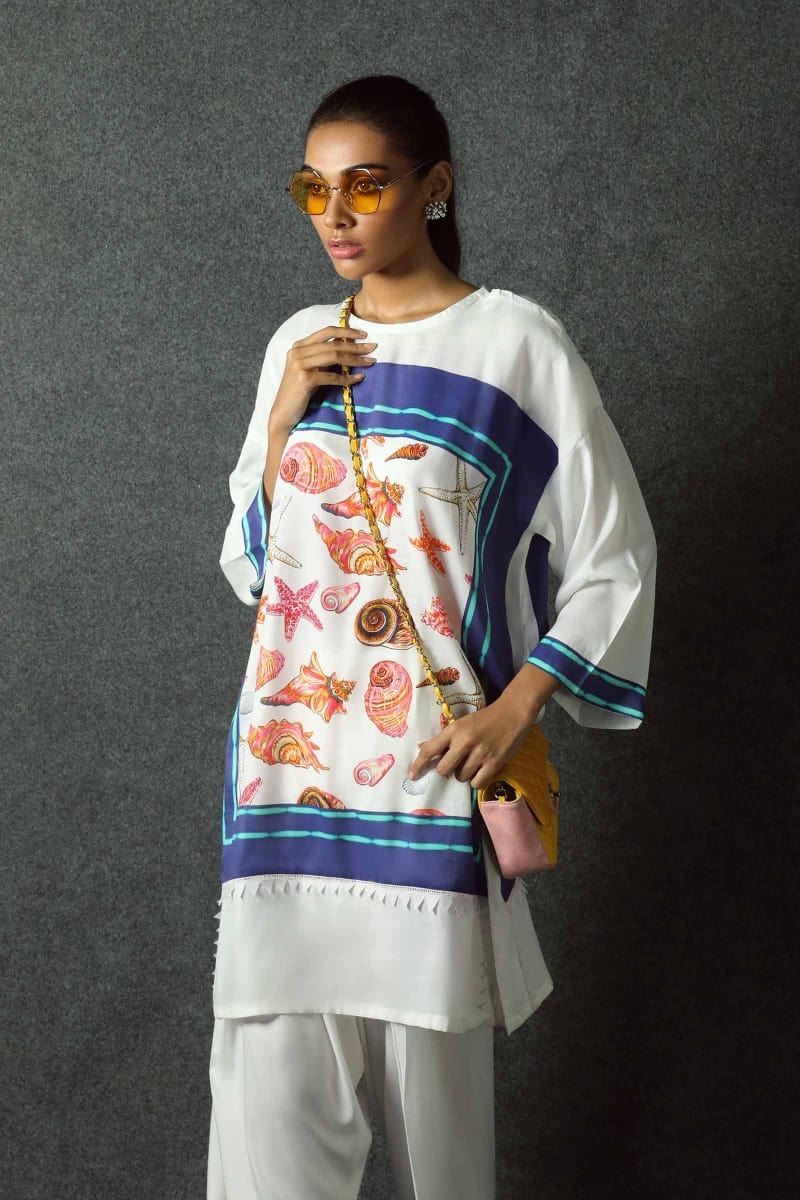 Red Velvet
If you ask us, summer is definitely the only time of the year you could wear all the colours of the rainbow and it would work. This red kurta with white embroidery from Nishat Linen is the perfect way to welcome the summer season. The contrast of the hues is eye-catching and makes for the look you want to go for when you want all eyes on you! And with a 30 percent discount, who wouldn't wear this all time?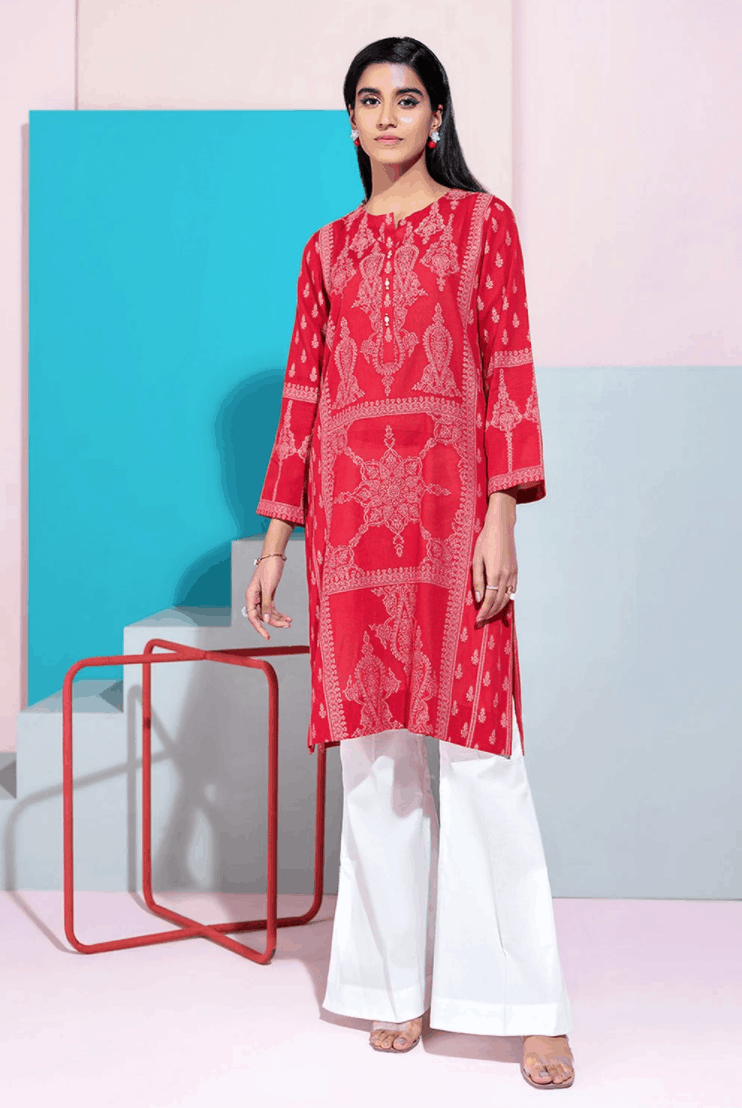 Summer Breeze
We're insanely glad that shalwars are back in style because that's all you'll find us in this summer. This white shalwar from Image is the perfect accompaniment to literally any outfit you would have in your closet! Its versatility and breathable fabric is one of the many reasons we love it. We also love lace detailing as well as the 25 percent discount! This one is an absolute must-have!