Marriage comes with several changes – you basically have a permanent roommate now! But when you're living with your in-laws, these changes can be tenfold. There's a general perception in our society that spending Ramadan with in-laws can be an adjustment for girls as they may have to take up roles and responsibilities they weren't asked to at their own house. With that in mind, we asked several women who live with their in-laws what their first Ramadan was like for them. Were there certain Ramadan customs that they found difficult to keep up with? What was their expectation going in and what was the reality? To find out more, keep reading: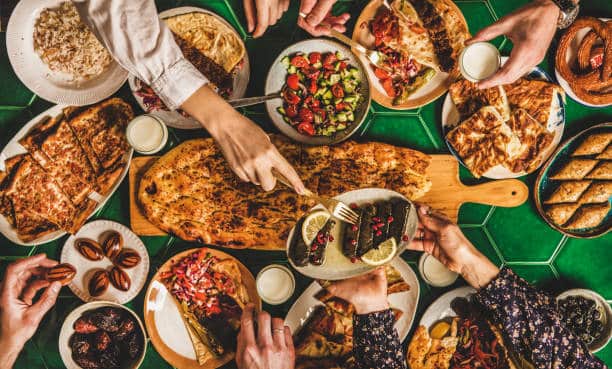 Even the best of us can get moody during a fast and so the thought of experiencing your first Ramadan around your in-laws can be daunting. Will you be able to be on your best behaviour? Will all of you be able to be understanding of each other's respective way of practicing Ramadan? We are taught to believe that as women there are different expectations from us post-marriage during this month, than there are at our parents home.
"I was asked not to lift a finger"
But for Layla, this was far from true. Despite being nervous about the kind of expectations that would be placed on her, she describes Ramadan with her in-laws as one of the most pleasant surprises she's had. "In fact, I was asked not to lift a finger and Ramadan with them felt exactly like it did back home – there was even the same menu!" Similarly, Ujala felt no pressure to do anything extra. She says, "I expected this experience to be extremely different from how I observed Ramadan at home because that's what we're told, but apart from what I already did at home – which was set the table – there was no expectation from me to make or prepare sehri or iftaari."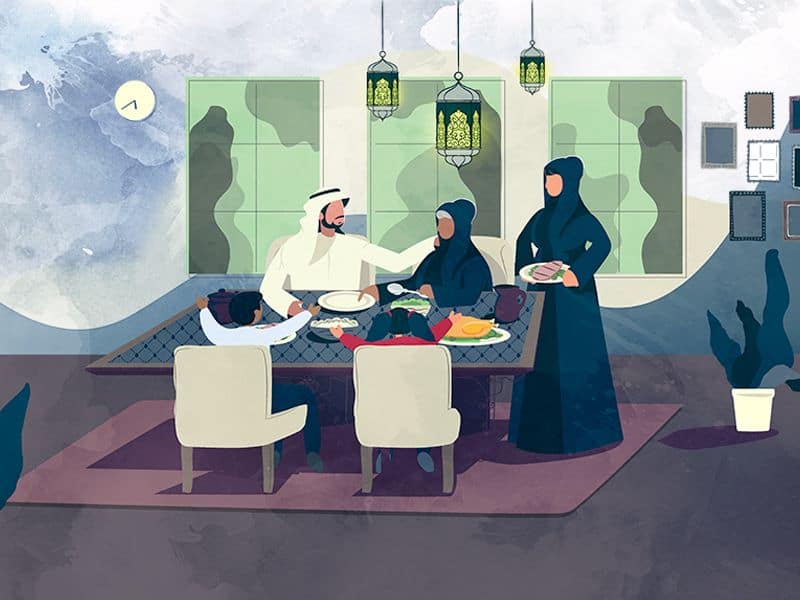 "It was the most peaceful Ramadan I had ever experienced"
Covid-19, of course makes a difference in how you experience Ramadan with your in-laws, and for Meher, it resulted in her having a slow and peaceful Ramadan. She felt the most grounded she has ever felt during this time and despite the differences between her family and her husband's – they are big on extended family gatherings, while her family usually only has the immediate family around – the lockdown during that time meant she was able to use this time to connect with her in-laws. "If was cooking in the kitchen, the whole family would come and join me and it was actually very sweet – it made me get even closer to them!" Food is something that connected Amna with her in-laws too. She married a Sri Lankan and moved there, so her only apprehension was the type of food they would eat during iftaar. "Their likes and dislikes were different to mine, and so were their tastes but I learnt how to speak up about what I preferred, and I also learnt to cook meals that were in my family for generations, which they really appreciated." Her in-laws now actually prefer the more desi kind of iftaar she makes as opposed to the western food they were used to! "So here's to introducing change into families through food and much more," says Amna.
"Everyone took care of me so well"
Often times, in-laws give us even more care and attention than we would get at our parents home. This was especially the case for Ujala who talks of how her mother in-law constantly made sure she was eating properly at sehri, drinking enough water and not doing anything that would trigger her migraine during her fast. "Even post-iftaar she would give me fruit for energy!" 
We've built up this narrative that living with in-laws is tough, but these experiences prove that more often than not, people have positive stories! There are of course exceptions to this case, but if you're apprehensive about your first Ramadan with in-laws, just know that it doesn't always play out the way you think it will in your head!