In 2016, the number of people estimated to be suffering from mental health issues like depression and anxiety amounted to roughly 1.1 billion. Since then, numbers have likely continued to rise. Moreover, studies have also shown women especially on average are a) more likely to suffer from mental health issues, and b) less likely to talk about them. The taboo in Pakistan surrounding depression and anxiety disorders only serve to aggravate the individuals suffering even more. For the women who cannot seek out full time therapy, we've enlisted the help of a trained therapist. You sent us in your questions – here are the answers!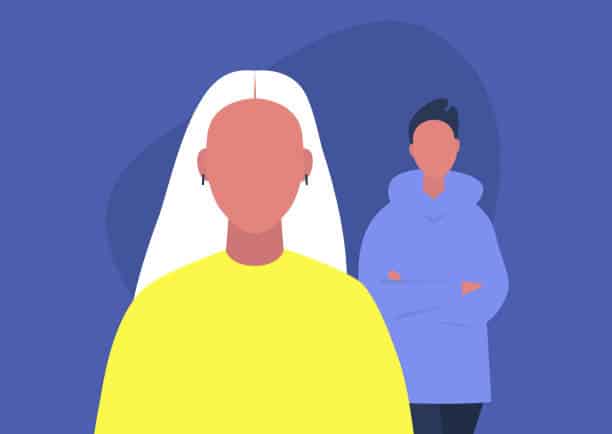 "I've been in a relationship since 1 and a half years. I feel like I have outgrown my partner and have fallen out of love with him. I no longer feel like talking to him. I'm no longer excited to meet him. I don't have any energy for him. He is the kind of person who would do everything for me and I feel bad I'm unable to give all the love back to him. My partner had a very traumatic childhood due to which he already has a lot of issues. He is very dependent on me and he fears that I'll leave him. Now I feel so guilty that I've outgrown him and he doesn't even know it. What is going to happen if I tell him I no longer feel the same way for him? I don't want to cause him more trauma – I would feel so guilty doing that. But I can't also keep hiding this. How do I manage this? I'm just so confused."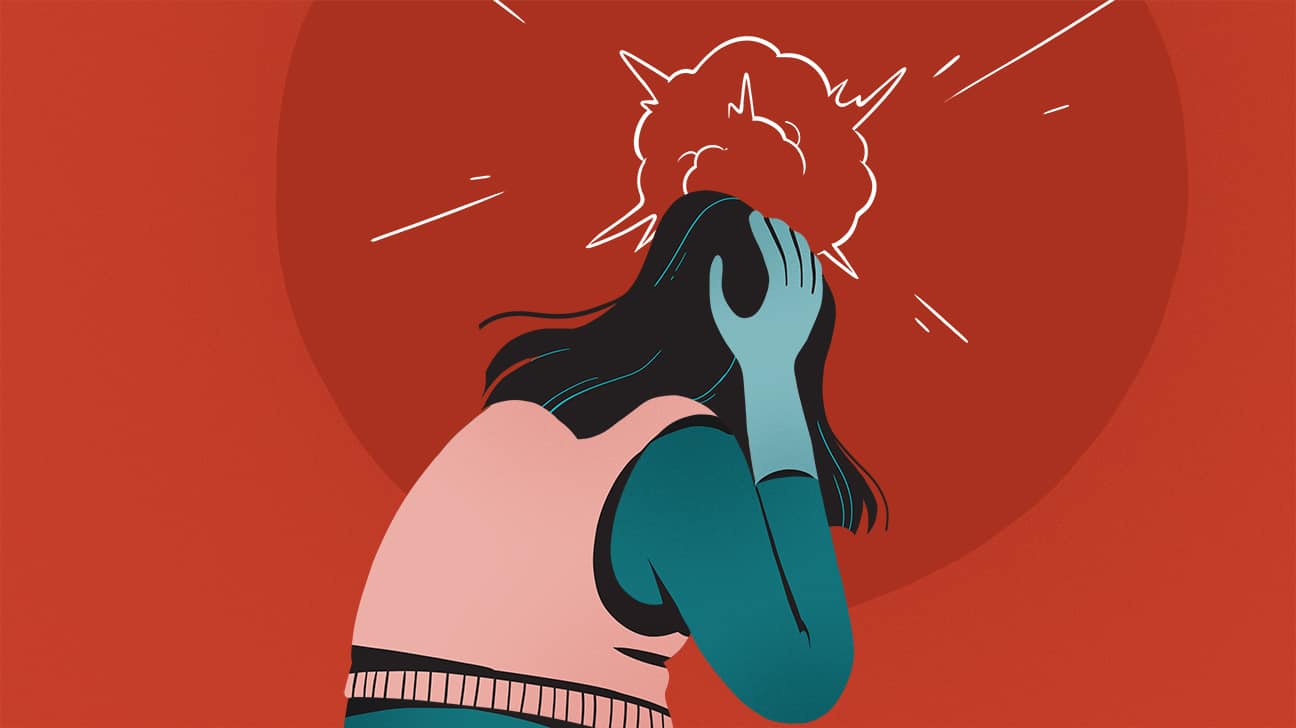 Shahrukh's Response:
Dear Anon,
I can really sense the struggle you're going through. On one hand, you feel like you've outgrown your feelings for your partner, and on the other, you're afraid of hurting his feelings if you were to tell him how you're really feeling. I hear you, and I know that it can be hard to express something when it's likely to hurt the other person. Let's talk about this further and see if we can help you find some clarity on the matter.
Being Honest With Yourself And Your Partner
Before speaking to your partner, it's important to reflect on the things that you are feeling right now. It's okay to change your mind about a relationship – sometimes you may find yourself in a place where you and your partner aren't aligning anymore, and the relationship is no longer offering what you feel you need, and that's okay. Though sometimes it's not as easy to communicate this to your partner, is it? You may find yourself staying in relationships for the sake of the other person, and yet, where does that leave you and what you're feeling? How is it fair to you to stay in a relationship that you might not want? 
Anon, it's important to remember that while it's natural to care deeply for your partner, you are not responsible for their trauma or fixing it. I know that can sound harsh, and yet, the truth is that they alone can heal the wounds of their past. Sometimes partners take on the role of rescuer, and what they don't realise is that they really don't have the power or ability to change their partner. This is something only they can do. I know it can be difficult to tell someone that you no longer feel the same, and that guilt can be so heavy. Rest assured that there is nothing wrong about looking out for you and your happiness and well-being. Give yourself permission to exit a relationship if it's not the best thing for you. 
It might help to pause and ask yourself:
What is keeping me in this relationship?

What is keeping me from leaving this relationship?

What is missing in this relationship?

What am I getting out of this relationship?

What are some of the things that are creating distance between myself and my partner? 

What would I like to say to my partner? (Write a letter to him – just for your eyes)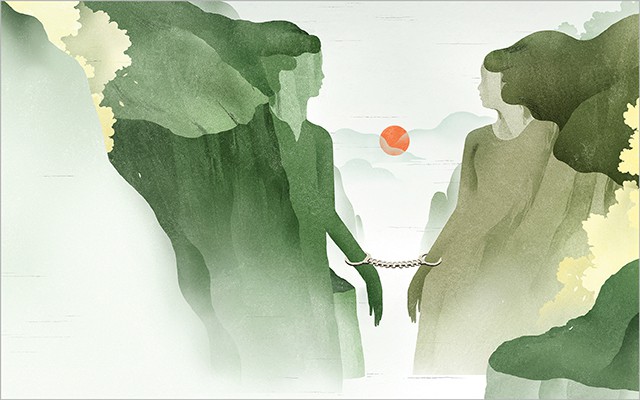 There's No Right Or Wrong Answer
As said before, sometimes feelings change, and one person from the relationship may decide to walk away because the relationship isn't right for them, and that's okay. Alternatively, a person may notice that their feelings are changing, and they might opt to have a conversation about it with their partner, and the two work on the relationship and try their best to make things work. Of course, the latter situation only applies if both parties would like to work on the relationship.
Next Step: The Conversation
Let's put away the decision of ending the relationship, and merely focus on being honest about how you're feeling. It might be challenging to bring it up, and more often than not, your partner will have some things to say in response. Allow for your partner to talk, and for him to say his part. Some things to bring in would be:
How you're feeling about the relationship.

What you feel is not working for you.
Now, it's difficult to say how your partner may respond, but a lot of times, they may ask if there's anything that they can do to help reconnect with you, or perhaps even offer to change certain behaviours in order to make the relationship work better. If this is something you feel open to, then some things to also reflect on would be:
What would I need my partner to change (in terms of behaviour) in order for this to work?

What boundaries need to set in the relationship in order for me to feel more comfortable and safer in this relationship?
If by the end of this conversation you decide that it's just not going to work, communicate this to your partner. They might protest and you might be tempted to give them another chance, but ask yourself: do you believe that this relationship can work, and would you want it to work? If the answer is no, then I would say be as firm as you can on your decision. It might be painful, and it's okay to feel that, just remind yourself that in this moment, this is the right decision for you, and that's all that matters. 
Anon, I believe that relationships can work out if both parties are willing to work on it, and I also believe that each person has the right to walk away if they feel that things just aren't working out. As stated before, there is no right or wrong here, there's just what you feel is the best choice for you at this given moment. Think it over, see how you feel, and when you're ready, talk to your partner. I hope this article helped find the clarity you were looking for. I wish you all the best on your journey towards healing. Good luck and stay in your power!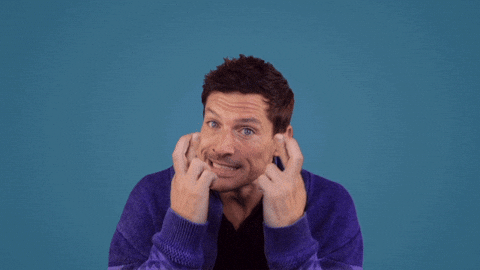 The above article is written by Shahrukh Shahbaz Malik who is trained in humanistic integrative counselling at CPDD in the UK and currently has her own private practice in Karachi. The views expressed in this article are those of one expert. They do not necessarily represent the views of Mashion, nor do they represent the complete picture of the topic at hand. This article is for informational purposes only and is not a substitute for medical diagnosis or treatment.