Some campaigns are special because they invoke nostalgia and make you reminiscent of your own memories and past experiences; experiences such as breaking the ice with your significant other or sharing an intimate moment with a friend. One such campaign that has done that for us is Cornetto through it's #SayItWithCornetto campaign – they took over the digital sphere and reminded each person of someone special in their life. Keep reading to find out how!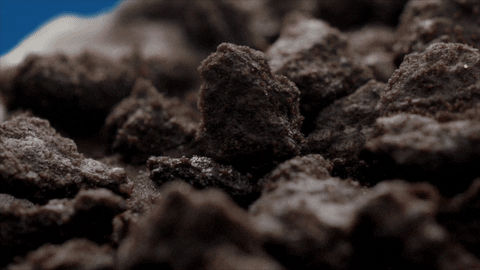 Asim Azhar Got Us Crooning
There can never be enough of Nazia Hassan, but combine her lyrics of Aankhen Milane Walay with Asim Azhar's vocals and you've got yourself a soul-stirring combination! Thanks to the Cornetto Disc Brownie TVC, we know what that sounds like – and safe to say, we were obsessed. There's something about the brilliance of Nazia and the magnetism of Asim that just makes this cover of the chart-busting song, one that we cannot stop listening to. 
Bilal Abbas Khan Got Us Falling in Love
TV's ultimate heartthrob, Bilal Abbas Khan, has the power to make anyone be mesmerised with his looks and innocent charms – both of which he brought to the magical Cornetto Disc Brownie TVC! He had us rooting for him with the way he broke the ice with the special girl in the commercial – not only was he falling in love, but we were too! 
The Internet Influencers Showed Us The Perfect Way To Break The Ice 
Taking a note from how to break that ice and #SayItWithCornetto, many influencers also took to the internet to show us just how they would give that special Cornetto Disc Brownie to the one they want to break the ice with! From Kanwal Afab and Zulqarnain, to Ekra Ali and Ayla Adnan, we saw several influencers taking over social media!
The Internet Fell in Love
Not only did we see influencers taking over social media with their boomerangs, but groups on Facebook such as the popular Babies and Bumps group, took notice of the hype and started asking their members about how they broke the ice with their special someone! From stories about making a move by presenting roses, to others talking about their sweet moments shared over a Cornetto, there were warm and fuzzy stories for all to appreciate. 
The Celebs Reminisced in Their Beautiful Moments of Breaking the Ice
If there's so much love around, it was only a matter of time till the celebs caught onto this journey of breaking the ice! Taking to their social media accounts, popular celebs talked about how they were able to break the ice with their beautiful partners. From Imran Ashraf and his wife talking about how they came closer, to Hira Mani and Mani talking about their journey from confessionals to falling in love – there was something truly lovable in all the stories!
There's a lot that everyone on the internet did with the #SayItWithCornetto campaign and it really made us appreciate the idea of breaking the ice. Now all we need to do is learn from all these people and get ready to do the same with that special someone!