In recent years, and especially during the past year, so many small businesses have popped up in Pakistan. And we're really proud to always support them the best way we can – by telling you guys about them! There will never be a shortage of businesses to support but for now, here are 10 that deserve your attention. And with Ramzan and Eid coming up, these will make a perfect addition to your wishlist!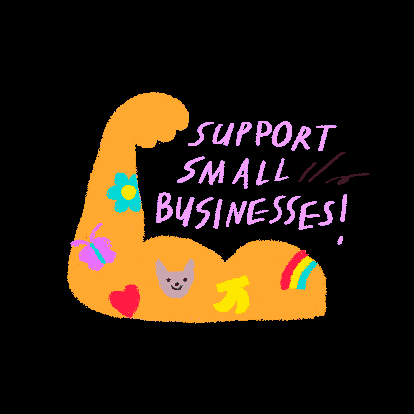 White Hoops
One can never have too much jewellery and there are so many jewellery pages on Instagram selling amazing pieces. But these white hoops from Slay In Crochet take it to a whole other level! They're crocheted earrings that can serve as a great statement piece to your look. But that's not it – because they're a neutral shade, their wearability instantly goes up. There are a million ways to style these and we promise you won't get bored!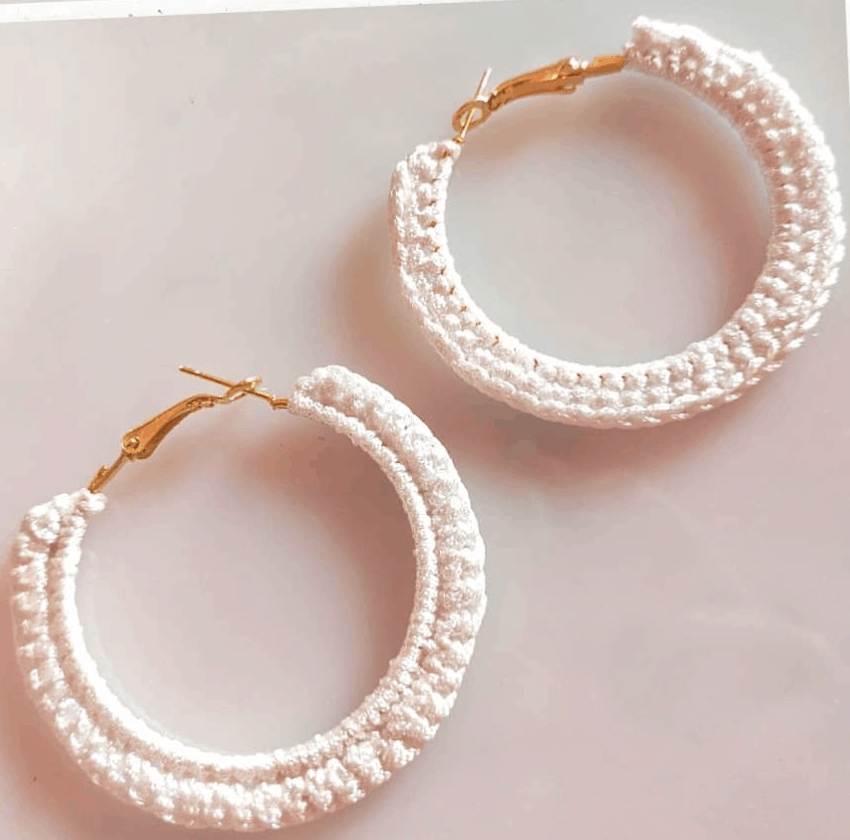 Handmade Cloth Bag
One of the biggest reasons we love supporting small businesses is that there's almost always a meaningful story behind them. These cloth tote bags from Amina Naveed are a prime example! These bags are made by expert seamstress, Munawer, who lost both her husband and son in the past year and has no stable source of income. A hundred percent of the proceeds from the bags go to helping Munawer support herself! A cause that empowers women, is super cute and environment-friendly – sign us up!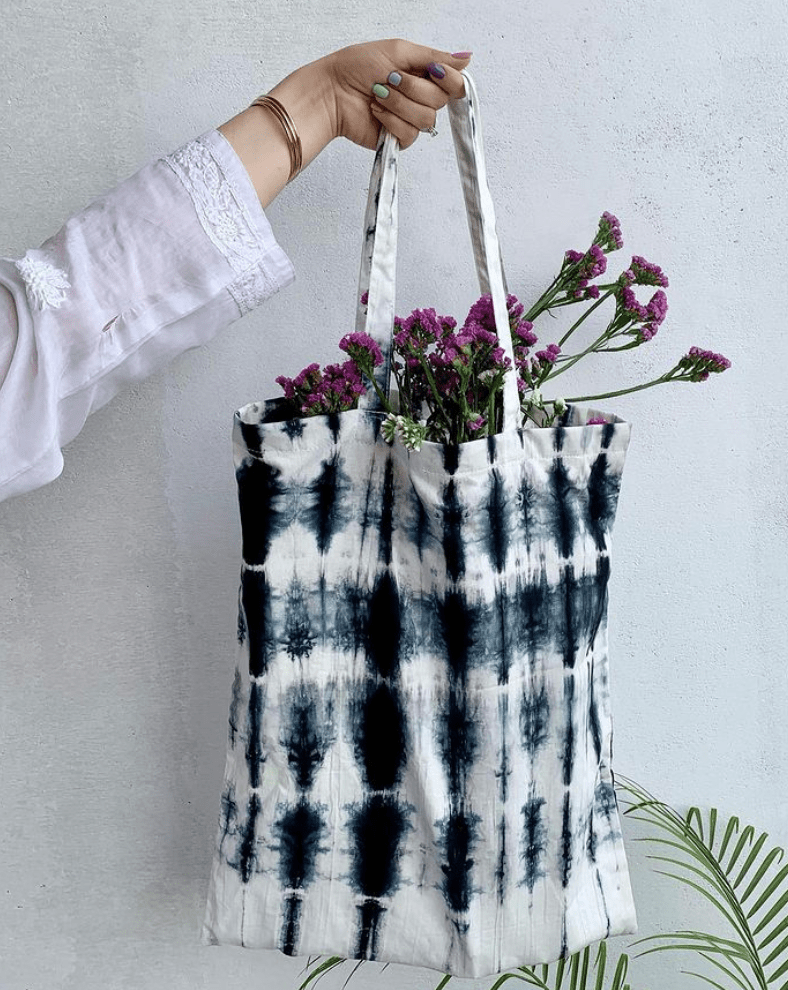 A Pastel Blouse
If you think local businesses are skimping on high quality, think again! Four & Co is a perfect example of a local business that has impeccable clothes, like this pastel teal blouse. It's the perfect shade for the summer and the lightweight fabric will ensure you feel as cool as you look! Whether you pair them with mom jeans or trousers, this is one top you have to get for the summer.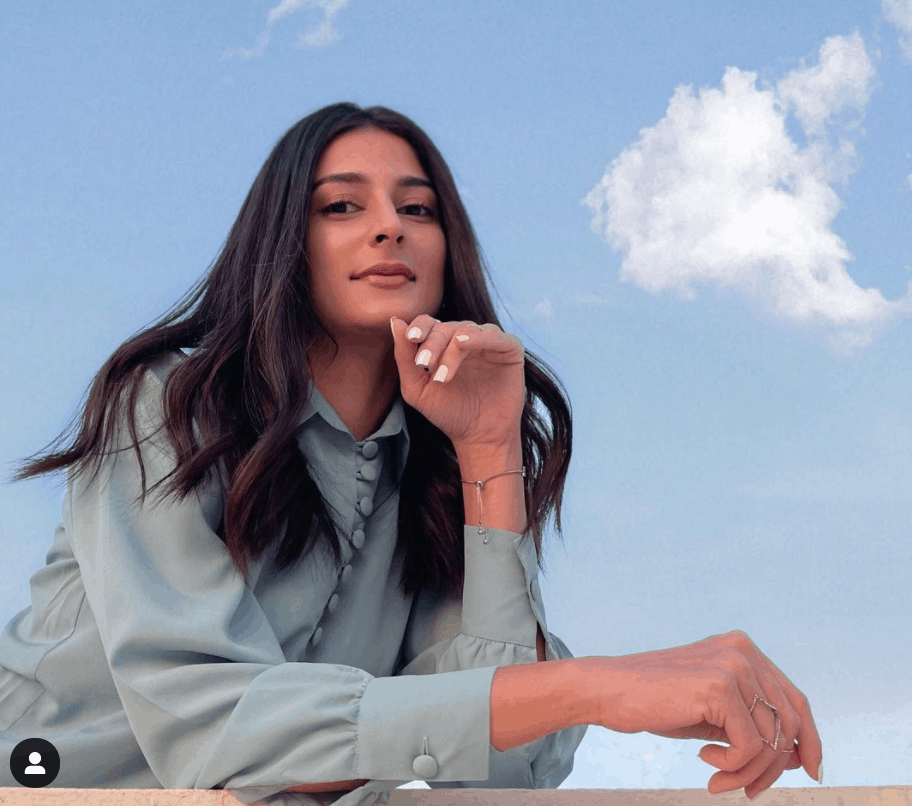 Gold Cuffs
Layering is a trend that's taken over in the past few years. Layering clothes, layering necklaces, layering bracelets – you name it and it can be layered! Layering gold cuffs is a great way to elevate a simple look into a "lewk" and Lyallpur has a wide array of cuffs to choose from. They're handmade jewellery has that contemporary vibe we're all loving these days and can be worn with anything, Eastern or Western. Stock up on these now!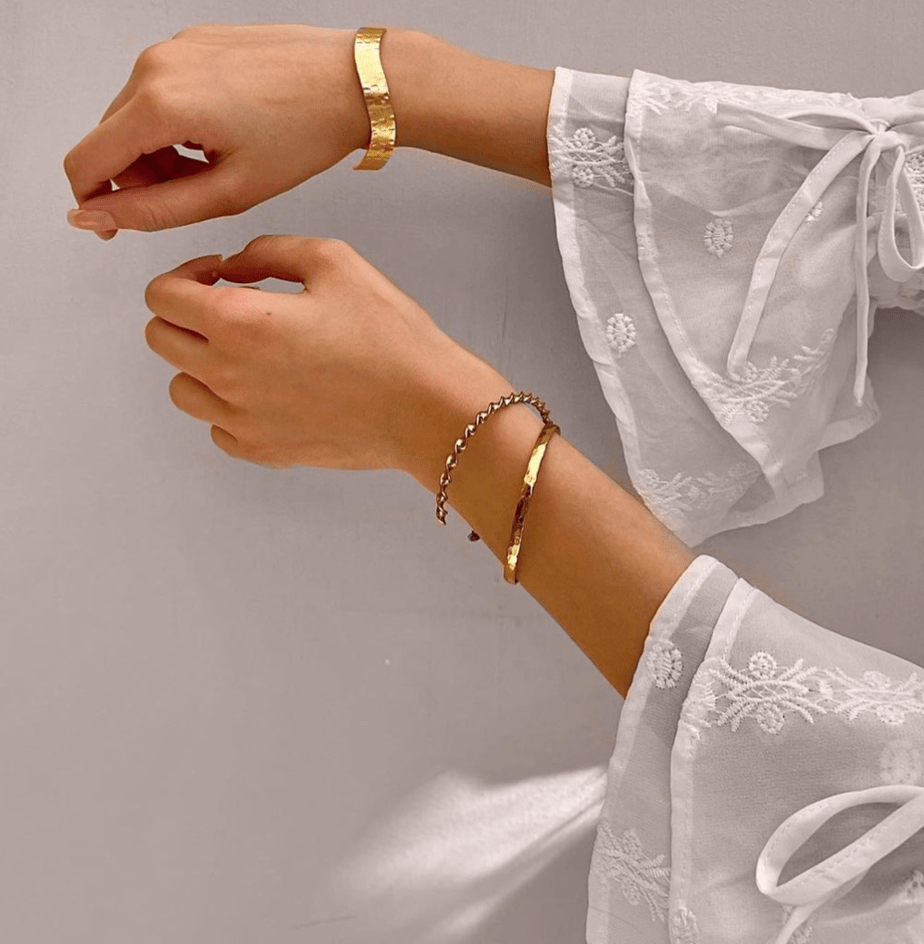 A Recipe Journal
Lockdown was the year so many of us stepped into the kitchen – some for the first time – and whipped up delicious treats for the family. And for those who've discovered a long-lasting passion, experimenting with different ingredients and recipes is a thrill. This recipe journal from MyType is perfect for all those aspiring chefs who want a collection of their own recipes in an easy-to-read format! And even if you aren't a chef, this is great to jot down all your nani's/dadi's traditional recipes that you'll eventually want to recreate.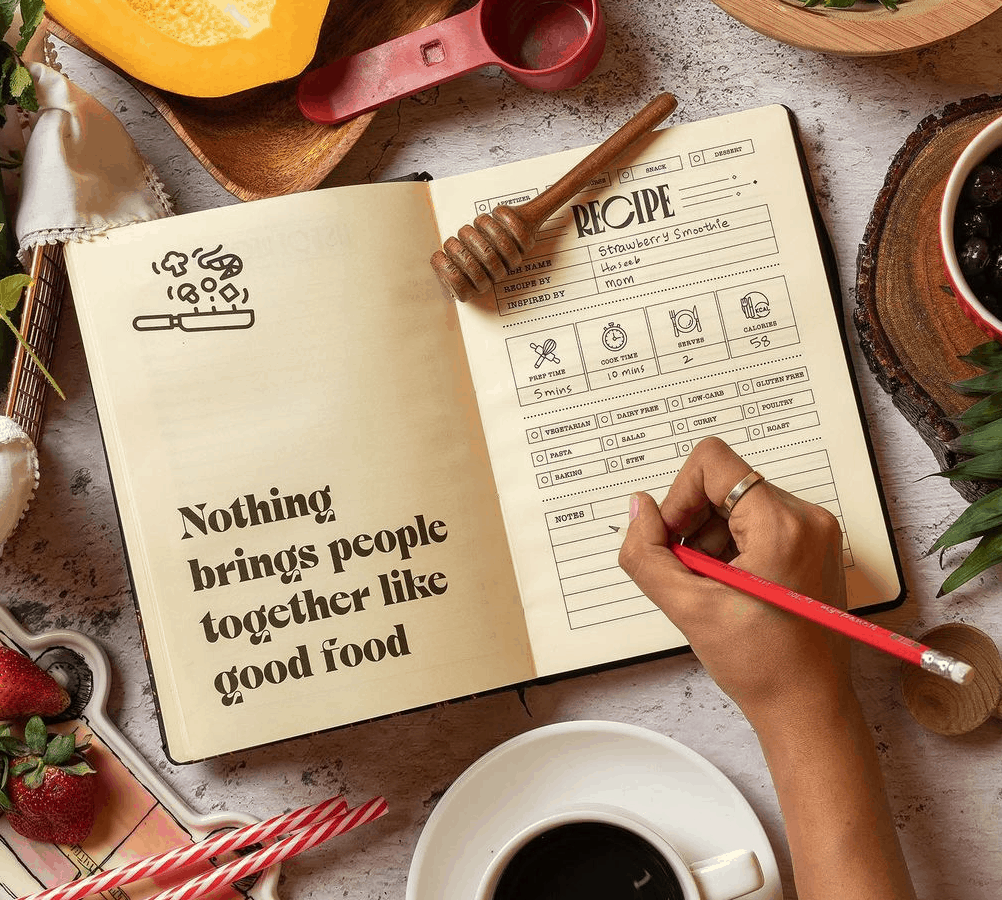 Carved Wooden Side Table
Pakistani craftsmanship is a class apart – no one can compare with the intricacy and detail in our work. This beautifully carved wooden table from Bits & Bobs will make the perfect addition to any room in your house. It can function as bedside table or statement piece in your living room that will get everyone talking! Decorate with a nice succulent and candle for that cozy, homey vibe!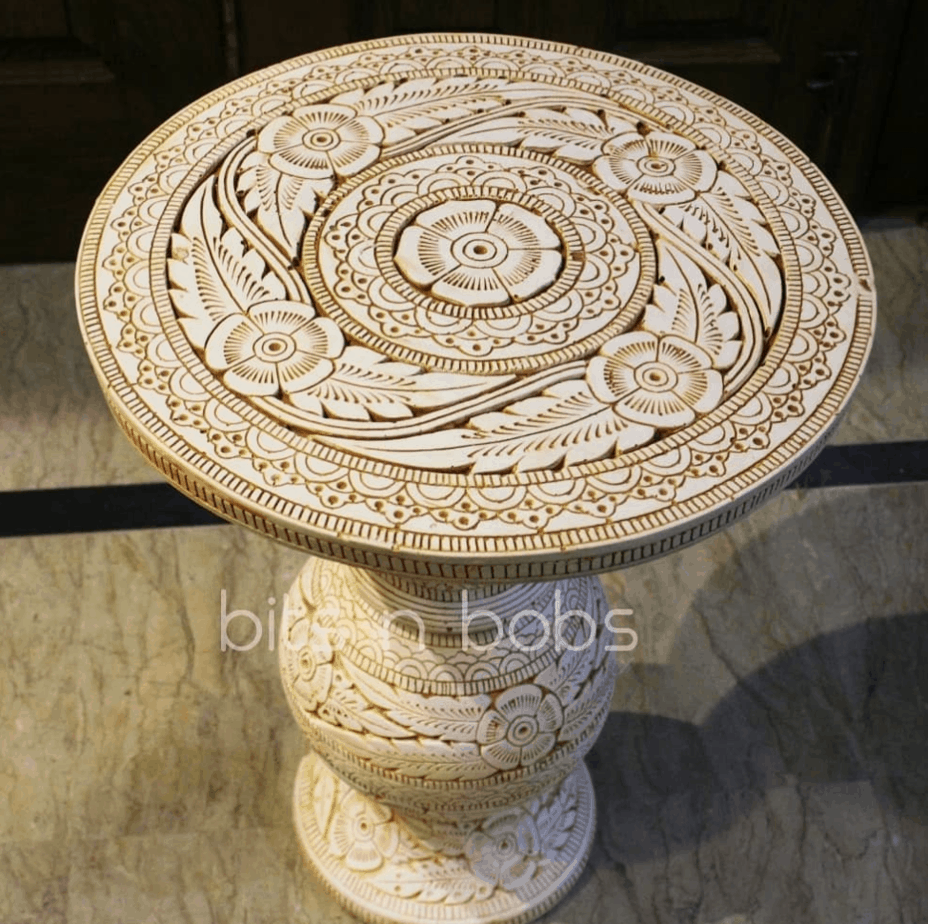 A Flowy Dress
If you're looking for the perfect outfit to beat the heat this summer, look no further! This breezy dress from Ladur is the perfect summer look to keep cool in. The fabric is breathable and the light neutral shade will ensure maximum cool-ness! It doesn't hurt that the dress is super chic and perfect for literally any occasion. You could wear it to the beach, a brunch with friends, running errands or even just lounging around the house. The possibilities are endless!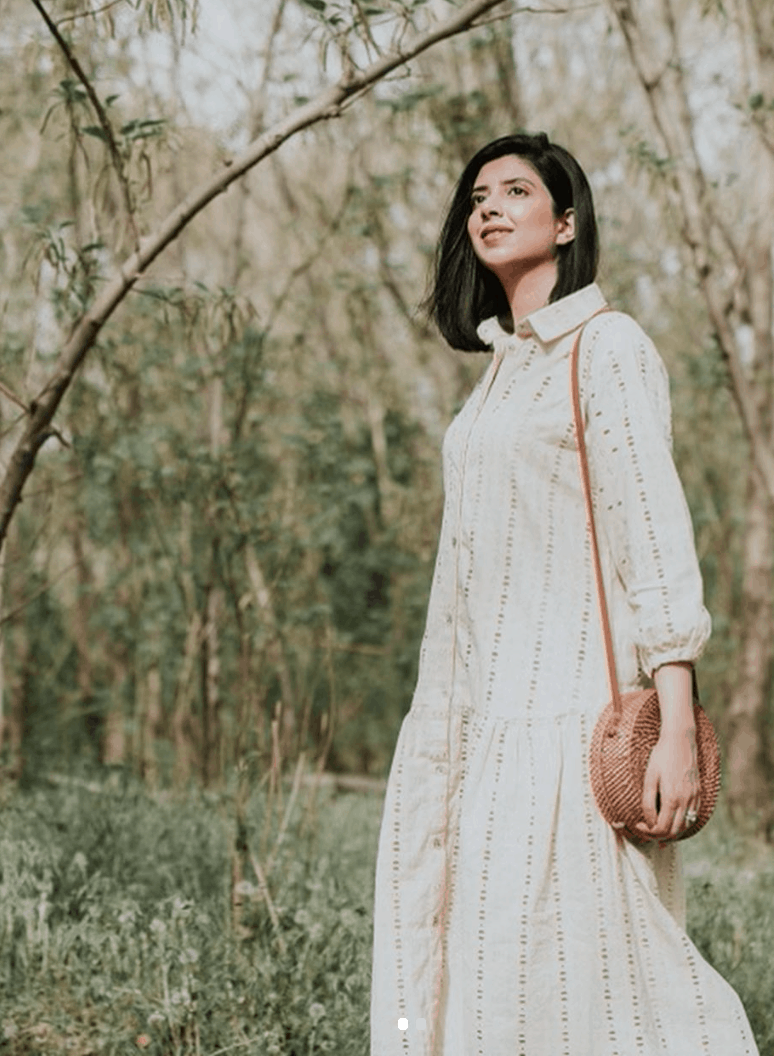 A Cozy Woven Blanket
We know that winter season is far gone and the time for living under warm blankets has passed. But we still love a cozy throw blanket to accessorise our bed/sofa with! This waffle-weave one from Jasmine Home Linens is light enough for the summers and cozy enough for the winters so you'll enjoy it all year round. Just turn the AC on full blast and snuggle under the blanket for a nap!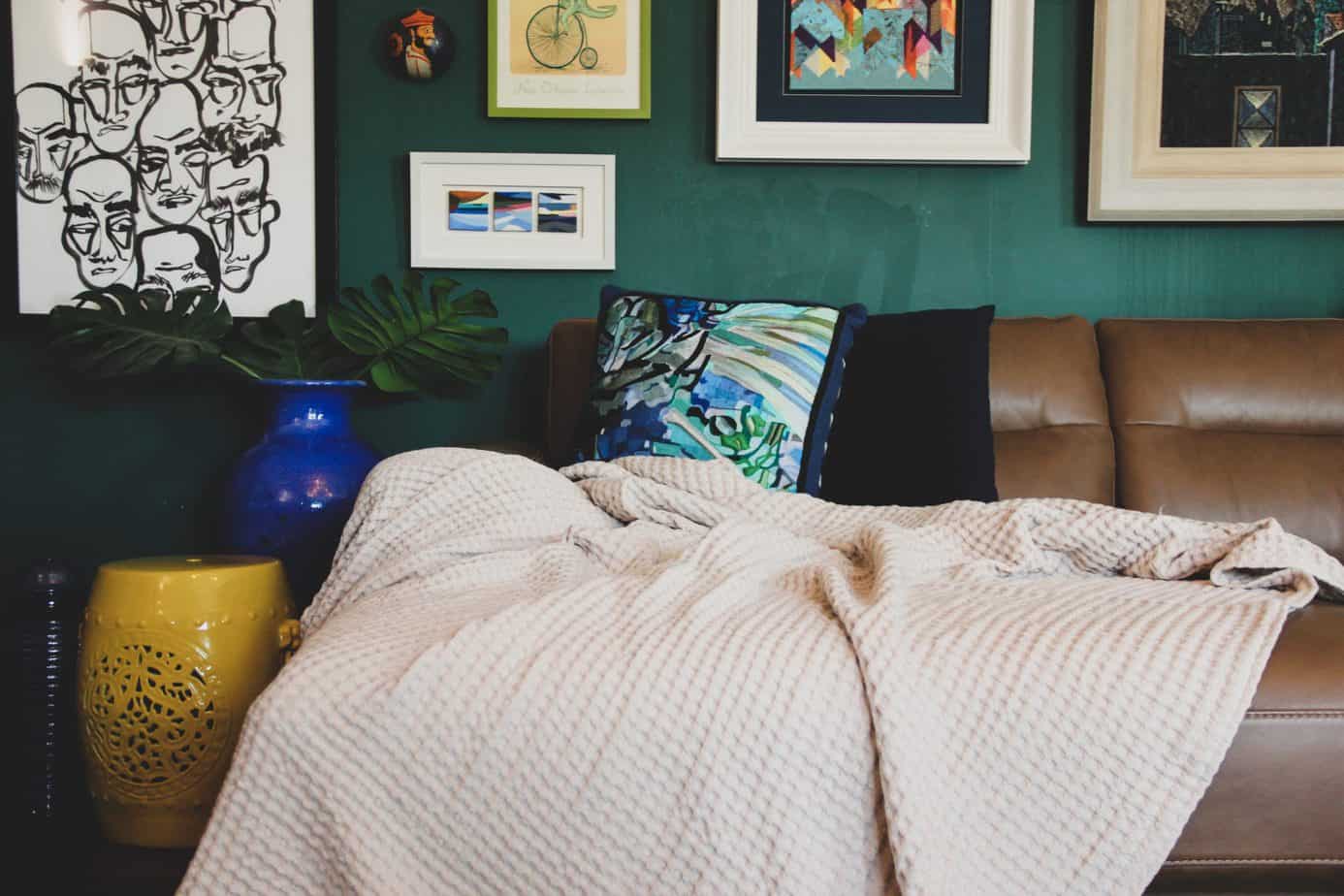 Minimalist Gold Rings
Just like layering cuffs is a great way to elevate a simple look, so if layering rings. We've been loving the minimalist gold rings all over our Instagram feed, especially the ones from Rosé by Zoya! This seashell inspired one is perfect for summer with its beachy vibes and instant wearability. It's versatile, chic and one you must add to your collection!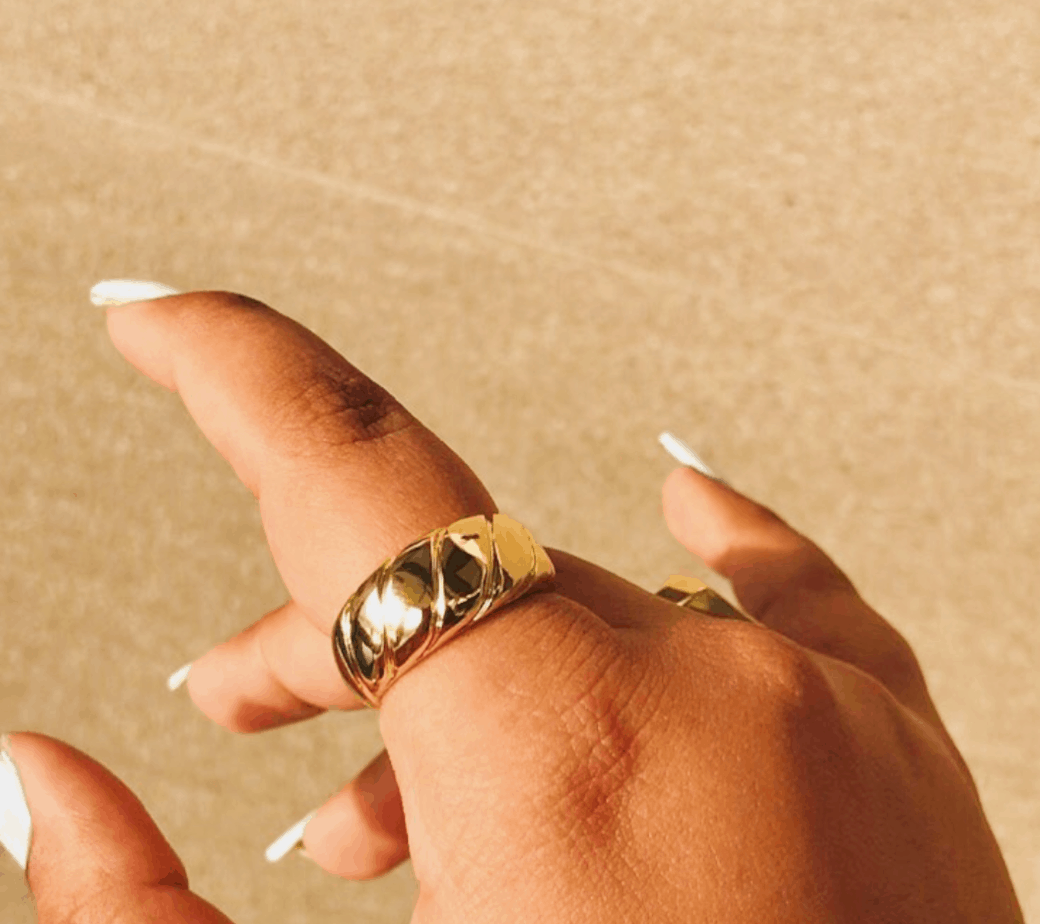 A Compilation Of Thoughtful Poems
There's no doubt that the past year has been a whirlwind for all of us. To a lot of us, writing was a great escape! That's exactly what it was for Shahrina Hashwani Khawaja, author of Ripples of Awakening. The book is a collection of poems she wrote during quarantine and it's sure to resonate with all of us! What's even better is that proceeds from the book will help provide meals for the underprivileged through the Robin Hood Army. Now is the best time to get your hands on this!