If you aren't familiar with DANCEmandala, don't worry – we weren't either. But our expert of the week, Alizeh Valjee, was gracious enough to answer all your (and our!) questions relating to this practice. Keep reading to find out more!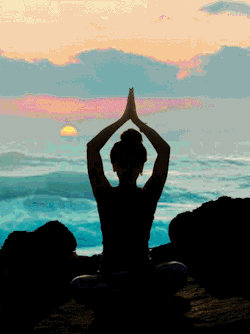 It Is A Form Of Meditation
Dancemandala is essentially movement meditation. According to Alizeh, it is a practice in which one closes their eyes, breathes and listens to the music, while she guides them to open up different parts of their body and release tension. Several studies prove that movement is beneficial for our body; it makes us more self-aware and releases endorphins that help alleviate anxiety and stress. So incorporating it in a form of meditation can be therapeutic.
You Have To Keep Breathing
There is no judgement during dancemandala – Alizeh says, 'you are pushed to go as far and as wild you want in your movements, but if you want to just lie down and be still, that's also okay.' It's a space to be completely true to yourself, but during all the movements, Alizeh advises one to never forget about their breathing. Even if you are moving around quite a lot, you need to keep coming back to your breath because that is what will ground you.
There Is A Progression
Dancemandala doesn't instantly slow down into calm movement, nor is it a continuously active process. Alizeh explains that there is a progression within it: 'we go through a series of different movements and the music and my guidance really compliments that. We build up to a place of excess movement and lots of release, and then we come down to a place of calm.'
Anybody Can Do This Practice
There are no rules. Anyone can do this whether it's someone young, with disabilities, or someone doing it to benefit their mental health. If you feel like this practice could help you, there is no reason to not try it!
It Can Help Heal Trauma
As Alizeh says, research shows that trauma is stored in the body. Several different practices in fact aim to release this trauma through movement and dancamandala is one of them. 'Practices that involve breathing – which activates the nervous system – and movement – which releases the stored up trauma – do in fact heal you.'
You Don't Have To Be A Good Dancer
Now we know what you might be thinking – do I need to be a good dancer in order to engage in this practice? We had the same question! But Alizeh put our worries to rest and clarified that when she said anyone can do this, she meant it. In fact, she encourages her clients to bring out their funny dance moves. The aim is to be completely yourself and move in a way that you're comfortable moving in; this doesn't mean you need to be a pro at dancing!