The whole concept of spring is the flowers in full bloom; the dreary winter weather slowing fading out and the fresh spring breeze coming in. It's still isn't unbearably hot but just enough that you can bask in the sunshine. But if you aren't getting that full spring experience wherever you are, fret not! We think accessories are a great way to add a pop of colour to your life and so we've put together a list of colourful accessories that will definitely get you into those spring vibes. After all, we could all use a bit more colour in our lives!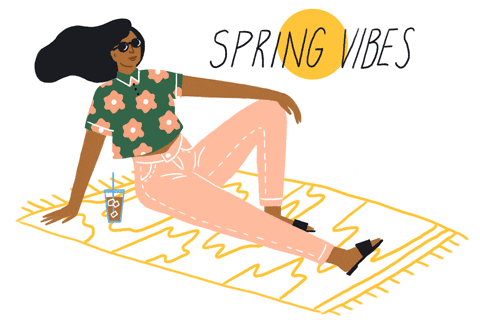 Drops Of Heaven
One of our favourite trends from the past year or so has been pastels for spring and summer, and we sure are happy this trend is still alive and kicking! These beautiful aquamarine earrings from Demet Jewels are the perfect way to add a subtle pastel pop to your look. They're minimal, elegant and even versatile enough to become an everyday piece!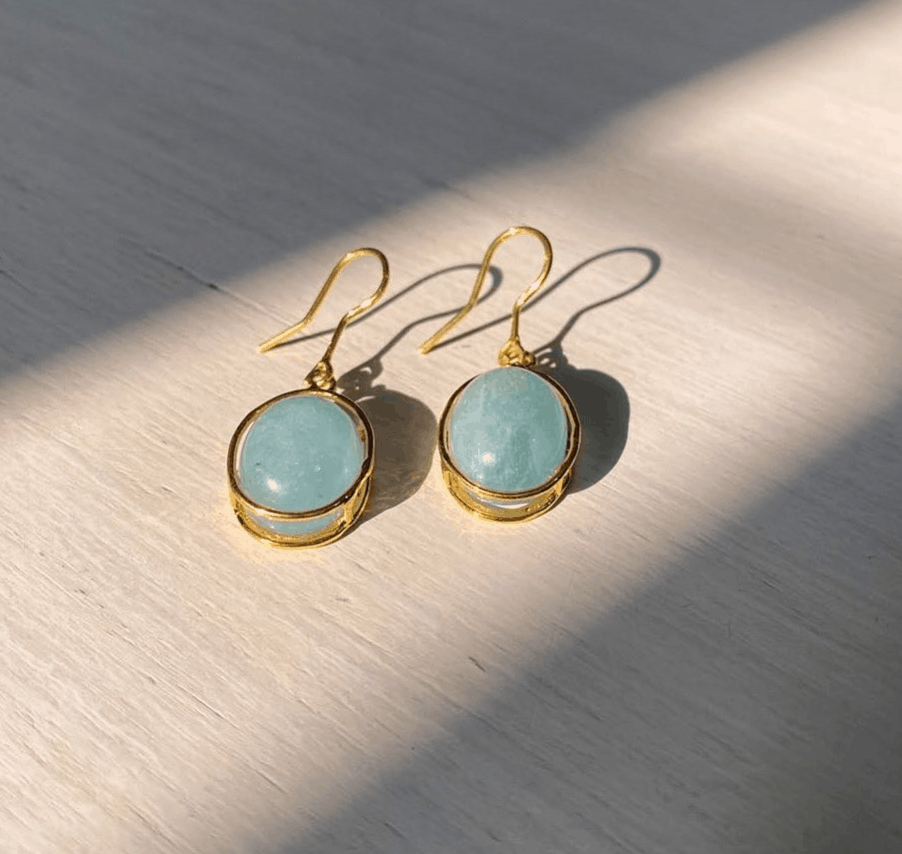 Under The Quilt
Belt bags were a big hit in the 90s and they've made a comeback! We've been seeing this trend all over and it's high-time we adopted it too. This peachy-nude quilted one from Mango is the perfect springtime accessory for when you're on the go and need just the essentials. And if you think it can only be worn with Western attire, think again! You could just as easily rock this with a monochrome desi look.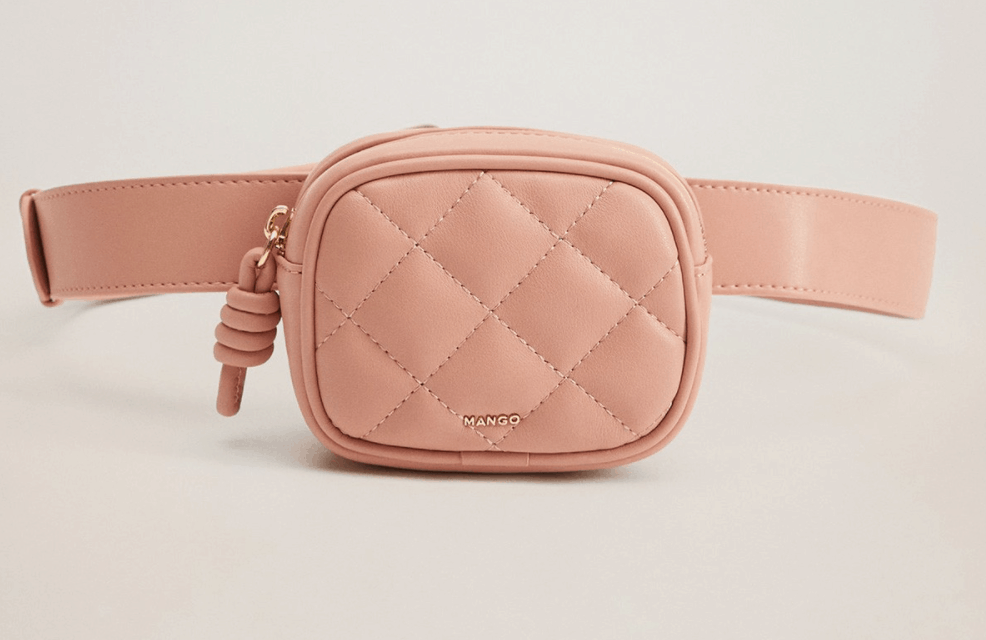 Royal Affair
You know we love our traditional footwear – be it khussas, Peshawari chappals or kohlapuris, we want them all! So when we saw these intricate green Nawabi khussas from Dazzle by Sarah, we were ecstatic. These perfectly fit the springtime vibe, with their emerald green base and pink floral design.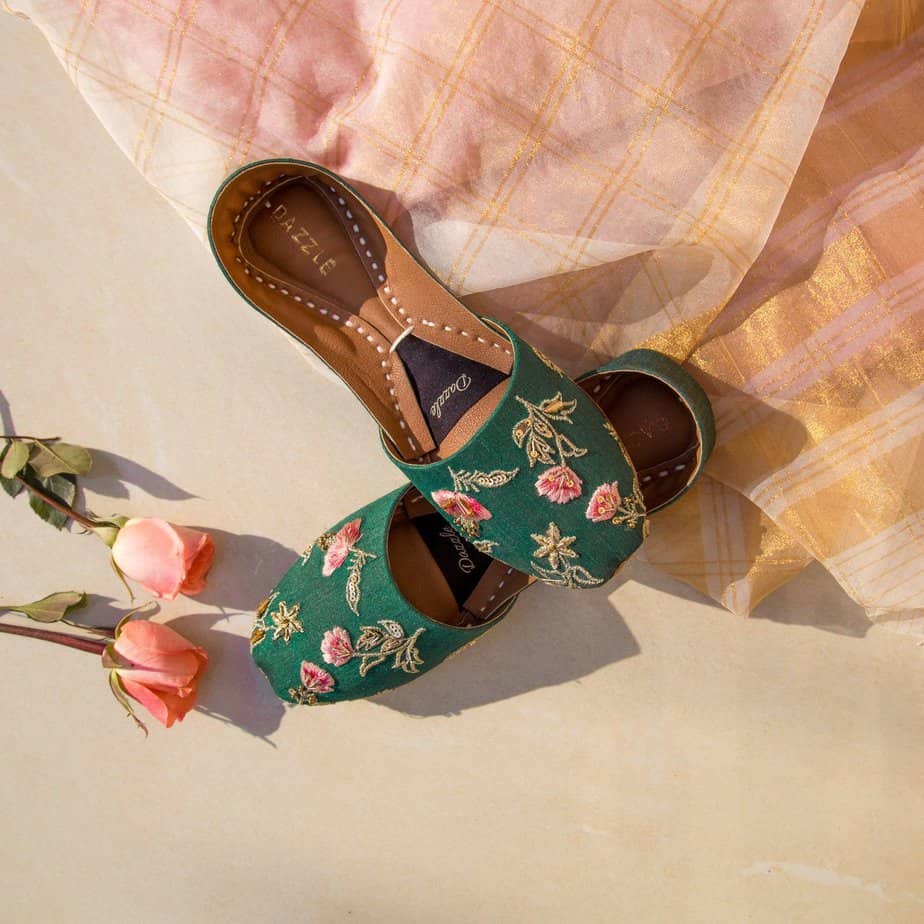 Floral Dreams
Speaking of florals, a floral printed scarf is a must-have in spring. This pale pink silk one from Sapphire is a great way to tie together any outfit – literally! You could loop it around your neck for a simple, work-appropriate look or go old-school and wear it as a belt for a fun and quirky feel. The options are endless!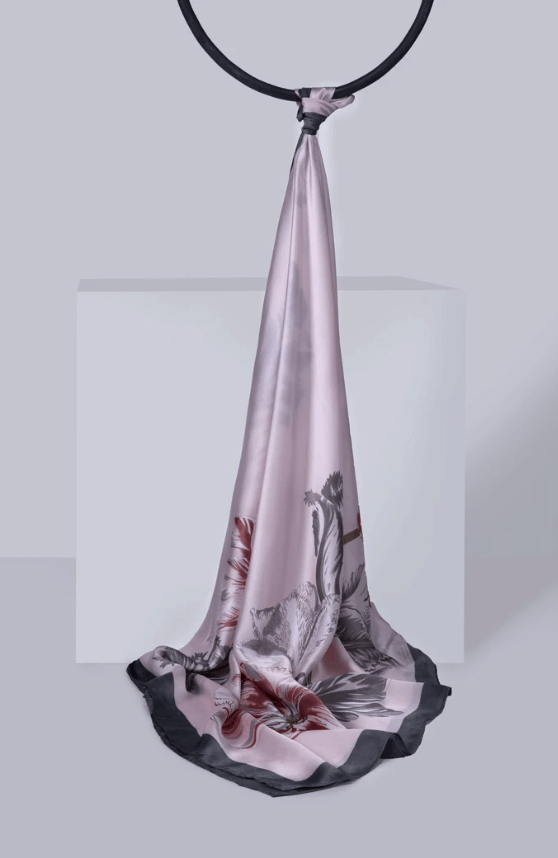 Boho Chic
Statement earrings are a necessity for days you're feeling a bit more bold than usual. What we love about these vibrant earrings from Pierre Gemme is just how colourful and eclectic they are while still being totally wearable. Pair these with a simple white tee and jeans or with a black mardana kurta shalwar. Either way you'll turn heads wherever you go!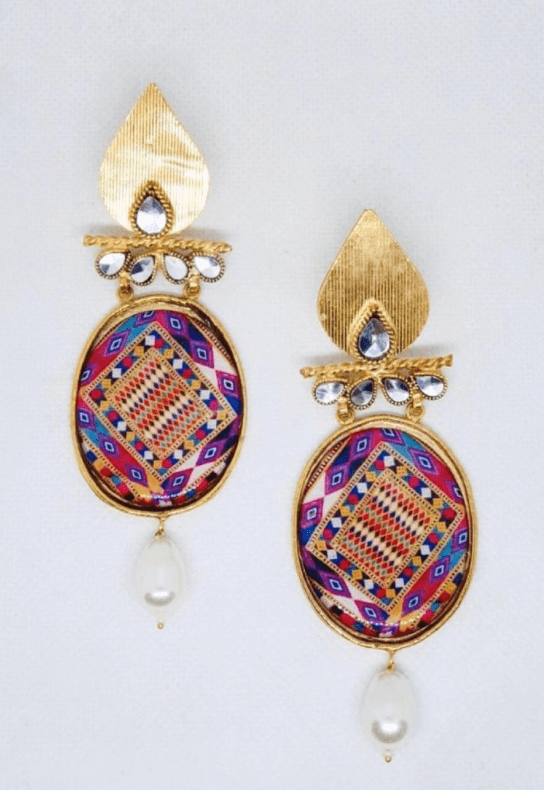 Midnight Sky
A good pair of heels is never a waste of money. And when they're as versatile as these metallic blue ones from Miaasa, you're definitely getting your money's worth! They scream elegance and class, and the bow detail adds an extra oomph, making these so much better than your other simple heels. The great thing is that you can match them with an outfit or keep them as a contrasting element to your look. Both will work beautifully!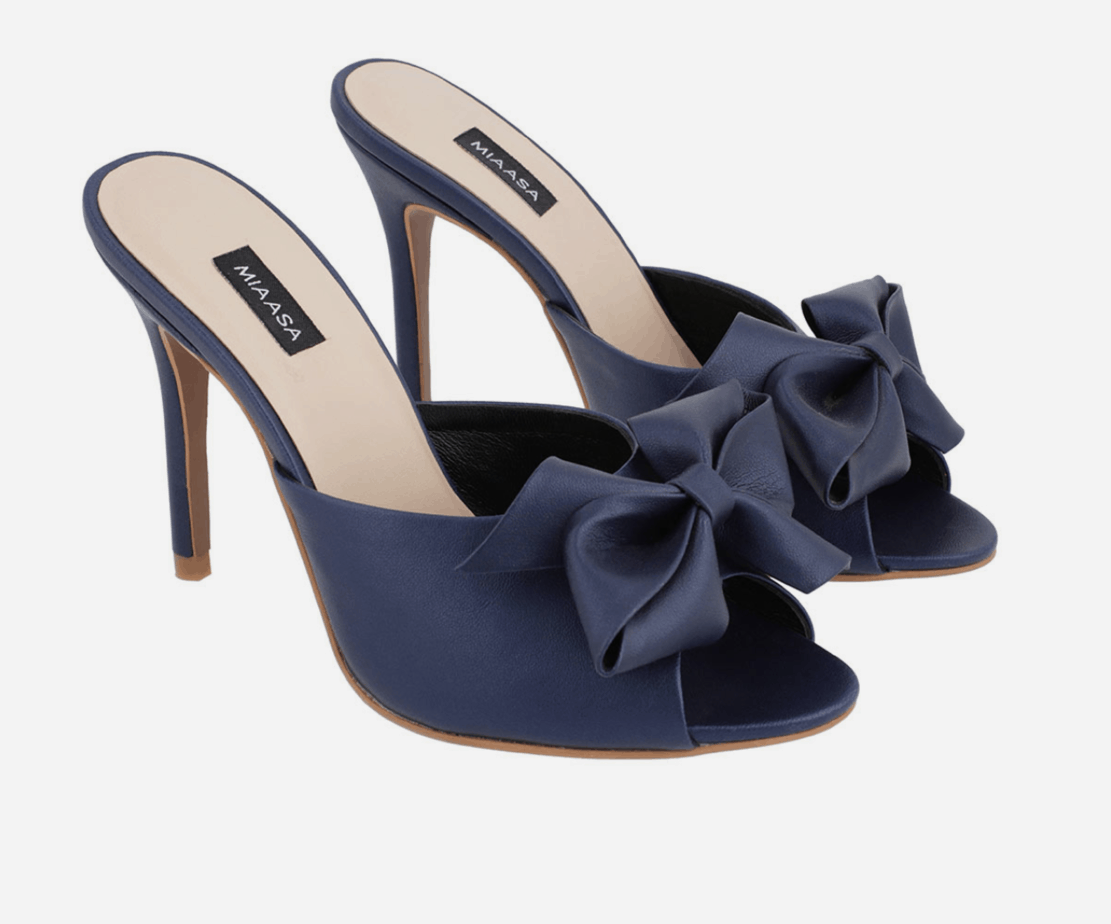 Pretty Pastel
A crossbody bag is like a piece of chocolate – you can never have just one! This chic lavender one from Ideas Pret is perfect to add to your springtime collection. It's cute, pretty and will spruce up any outfit. And if you ask us, colours are the new neutrals and this one will become your new go-to!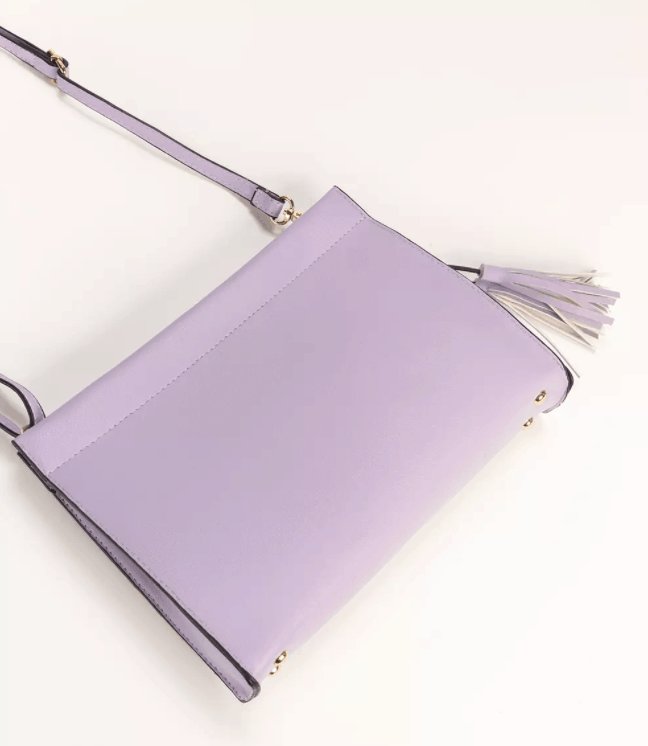 Catch My Eye
A dainty bracelet is a great piece to add to your jewellery collection but this statement one from Noho is a no-brainer. The striking blue evil eye motif will catch everyone's attention and keep all the buri nazar away as well! Plus, just looking at this will transport you to the tranquil waters of Turkey. Your vacation awaits!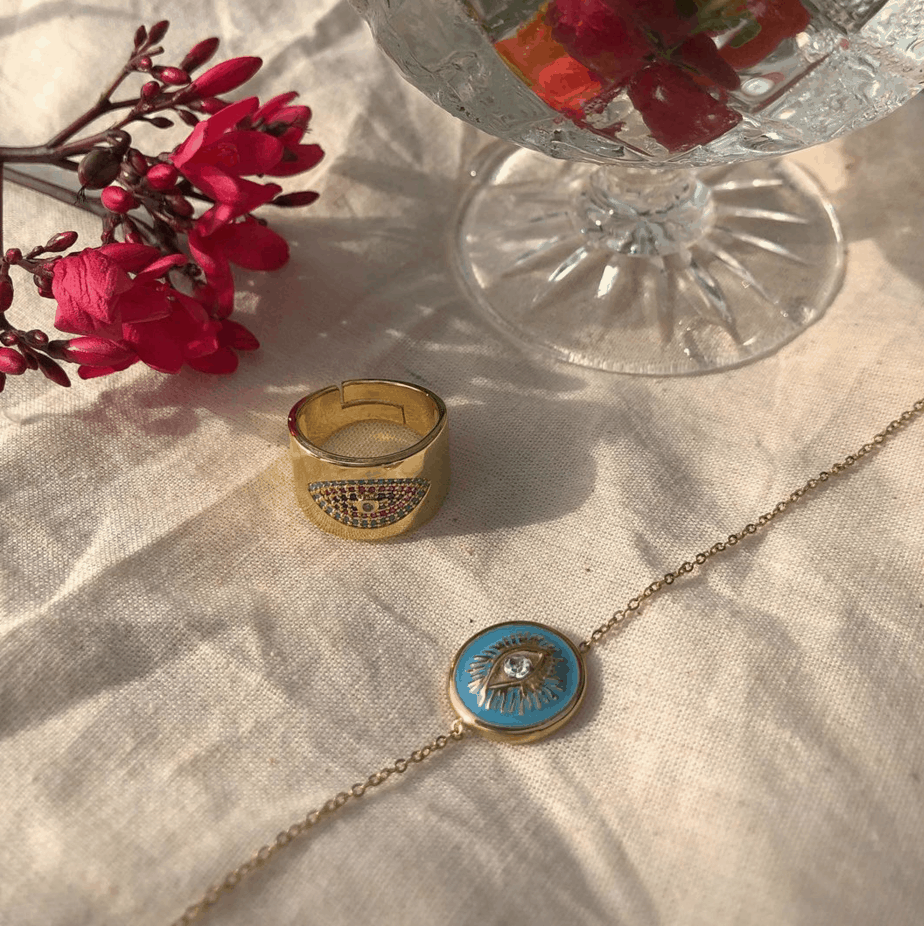 Hoop Of Love
We love how so many 90s trends have made a comeback, including hoops! And with the amount of variety available today, there's a hoop for every occasion. These braided red ones from Ydewy are the ultimate oomph factor you can add to your look. Pair these with an all white shalwar kameez or soft brown tones to really make the earrings pop!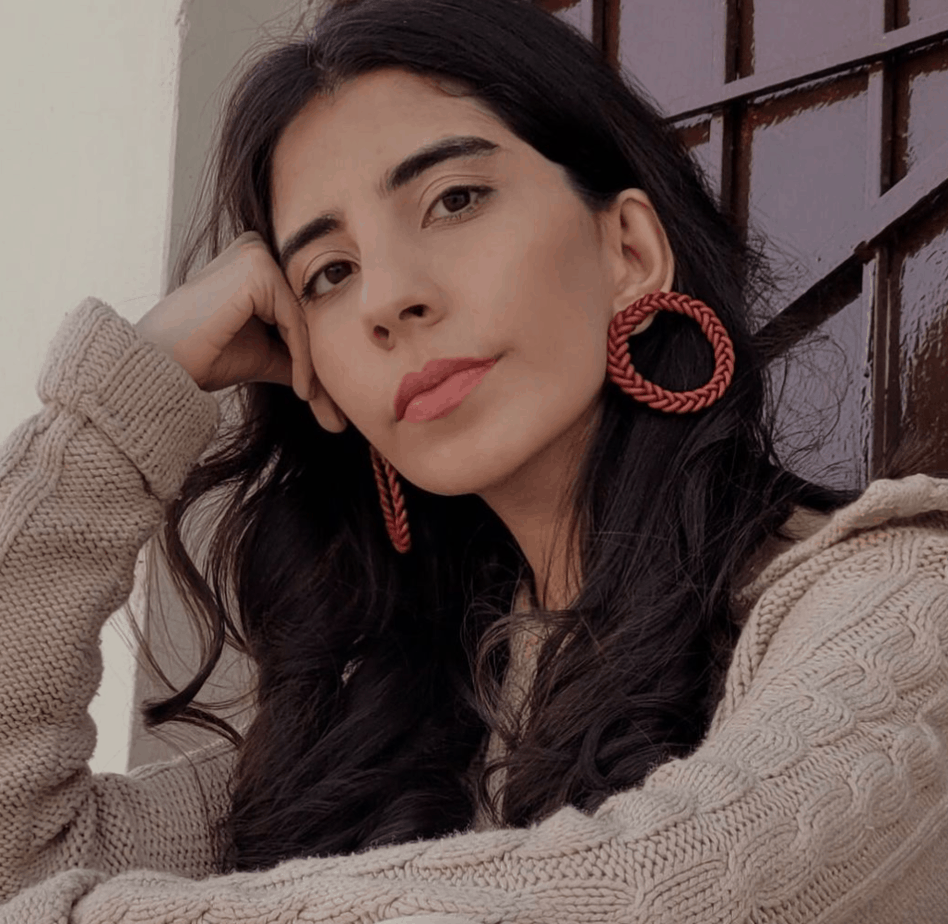 Pandora's Box
Now that we've told you all the accessories you need to get, you're also going to need a place to store them. Well, we have you sorted there too! This beautiful handmade wooden jewellery box from Mandy Krafts is the perfect place to store all your bits and bobs. The three tier design ensures ample space for all your things and it'll definitely add a pop of colour to your vanity space. We love when things are fashionable and functional!