We've already given you some great at-home date night ideas and the ultimate gift guide. Now there's just one thing left to make this Valentine's Day a perfect one – the outfit! Whether you're celebrating with your SO, your family, yours pals or just by yourself, the perfect outfit is a must. Sure, we can't really go out as yet but that doesn't mean you don't get to dress up and look cute! Here are our top five picks that might just help inspire your V-Day outfit: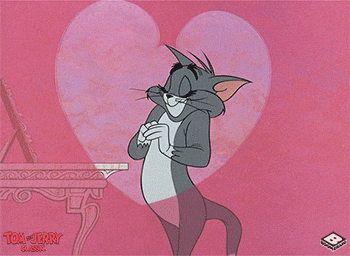 Bold & Beautiful
It's customary to wear red on Valentine's Day – it's almost an unspoken rule. And sure, you can be subtle about that but this one is for those who love to be OTT! This gorgeous raw silk two-piece from Sayab by Saira is perfect for your romantic (at home) date with your S.O. It's comfortable but classy and you'll look radiant!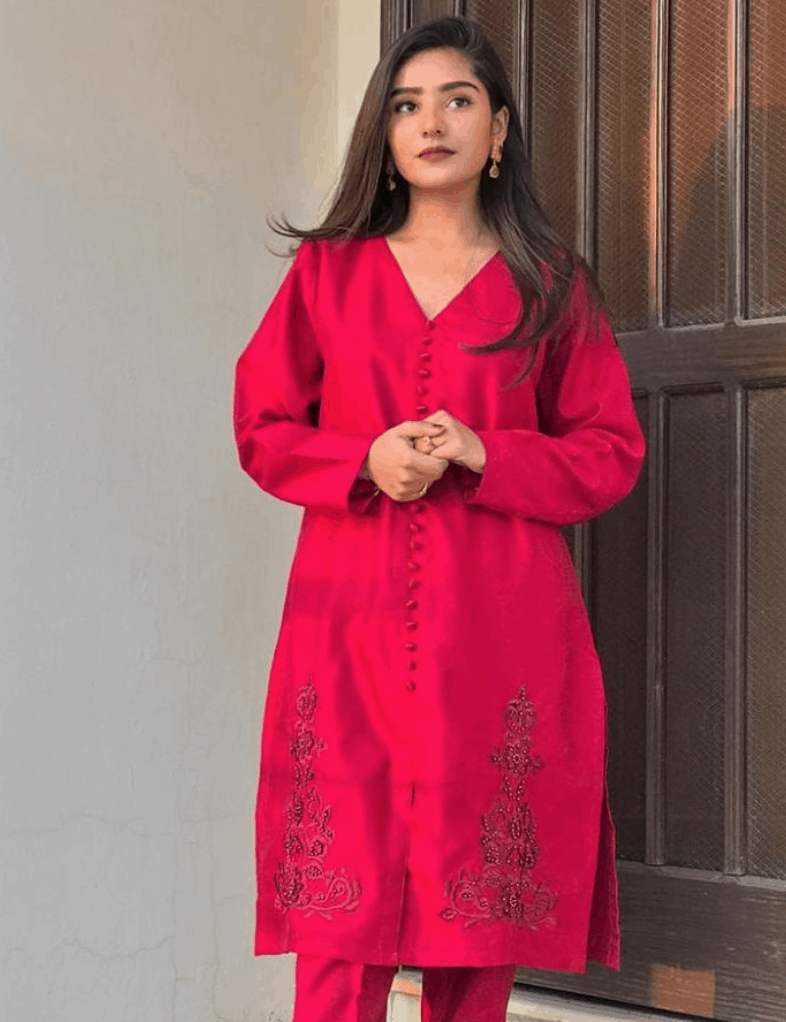 Creamsicle Dream
Sometimes you want to feel like you're floating on a cloud and Valentine's Day definitely invokes that feeling. There's love in the air and it's beautiful! Just like this elegant chiffon kurta from Zellbury. The soft pastel hue is heavenly and it'll make you feel graceful and glam at the same time! Pair it with neutral beige cigarette pants and some dainty gold jewellery for a picture perfect look!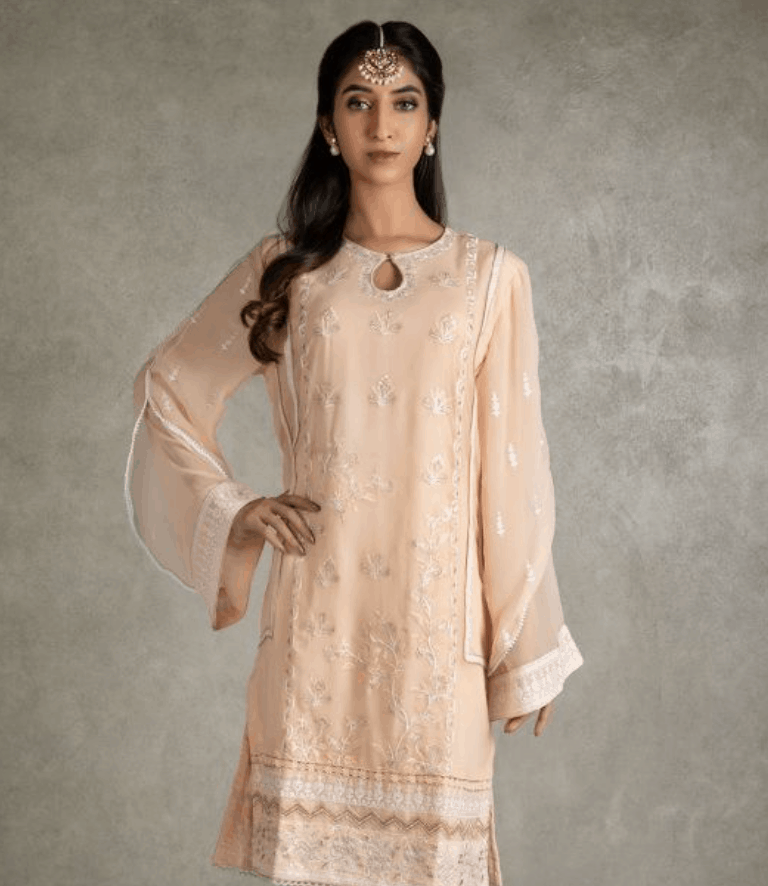 Twinkling Emeralds
Monochrome separates are all the rage these days and for good reason! They're extremely versatile and look great on everybody. An example is this beautiful emerald two-piece from Annus Abrar. It takes the jewel tone trend to a whole new level and can be easily paired with silver or gold jewellery!