Want your wedding to be different, but still within Pakistan? Our country is filled with so much beauty that you don't even need to look elsewhere! If you're looking to get inspiration for some local places that you can hold your festivities at, look no further than our suggestions below. Happy wedding planning!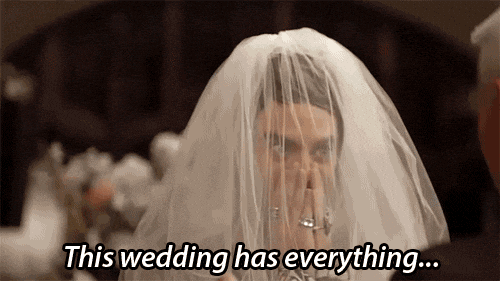 Gwadar
This port city located on the shores of the Arabian Sea can make for the most scenic destination wedding locations in Pakistan with its untouched caramel sandy beaches, mountains and blue waters. Accessible by both land and air, Gwadar offers its many beaches to its visitors. Newly developed infrastructure and a five star hotel in Gwadar can ensure your comfort during a wedding trip. 
The most popular beaches:
Daran Beach, Jiwani – Known for its splendid sunsets and a beach hut built for queen Victoria 

Hammerhead Beach, Ormara – Known for its view of the Arabian Sea and unique hammerhead shaped coastline 

Astola Island, accessible by a boat ride from Pasni and untouched due to its location, is known for its golden sand and turquoise water.
Hunza Valley
Located in the northern part of the Gilgit-Baltistan region and accessible by a 45 minutes' flight from Islamabad or a 12-14 hours' scenic drive, Hunza Valley offers views of the magnificent mountains of Himalayas and Karakoram Ranges, forts, lakes and glaciers. With many upscale and affordable accommodation options and activities in the valley, this destination is becoming increasingly popular. The best time to have your destination wedding here is between April to October.
Skardu
With many upmarket resorts, forts and palaces, the city of Skardu is located at the confluence of Indus River and Shigar River near some of the largest glaciers in the world. Some of its popular attractions are Satpara and Kachura Lakes, Shigar and Skardu fort and Deosai National Park. It's just an hour's flight from Islamabad and with its low and pleasant temperatures in the summer, Skardu is the perfect wedding destination for adventurers since it offers much more than just views. 
Azad Kashmir
The largest and capital city of Azad Jammu and Kashmir, Muzaffarabad offers everything that a metropolitan city should – a dreamy view and a chance at a fairytale destination wedding. From pocket friendly accommodation options to chain hotels, Muzaffarabad has it all. Pir Chinasi, Neelum River and Dhani Waterfall can make for the perfect background for your dream destination wedding. If you want to avoid long road travels and still not compromise on the view of the mountains, then this destination is for you since it's a 4-6 hours' drive from Islamabad with many travel operators offering their services.
Bonus: You get to serve renowned Kashmiri food and Kashmiri Tea at your wedding!
Burban And NathiaGali
A small town and hill station near Islamabad (less than 2 hour's drive) and Murree (only 6 KMs far) and a famous honeymoon destination of the 90s, Burban is a convenient destination wedding location if you want to minimize travel time from Islamabad. With numerous accommodation options, the advantage with Burban, is the day trips to many nearby locations such as Murree, Nathia Gali (less than 2 hours' drive), Patriata ( 45 Minutes' drive), and Ayubia (1 hour drive), which can make your destination wedding an adventurous expedition full of fun and excitement. With many scenic locations available to host weddings, it is also easy to have an event planner help out from Islamabad!