It's true what they say – accessories are like vitamins to fashion! The right accessories can make or break your outfit; they're how you truly own a look. And what greater accessory than a handbag? The right handbag – whether it's a clutch, purse or tote – can add the much-needed oomph to any look. We love a good statement handbag that'll catch everyone's attention. That's why we're put together a list of statement handbags you need to have!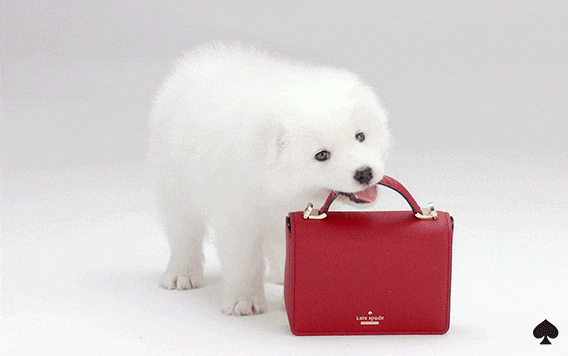 A Chic Crossbody Bag
Crossbody bag's are one of our favourite bags out there and with good reason. They're great for everyday use, they're versatile, and they're really cute too! This monogrammed, black and brown one from Aldo is a great example. It's chic and small – so you won't be bulking everything around – and it's great for a day or night look! What makes this even better is that the strap is adjustable so you can wear this however you want.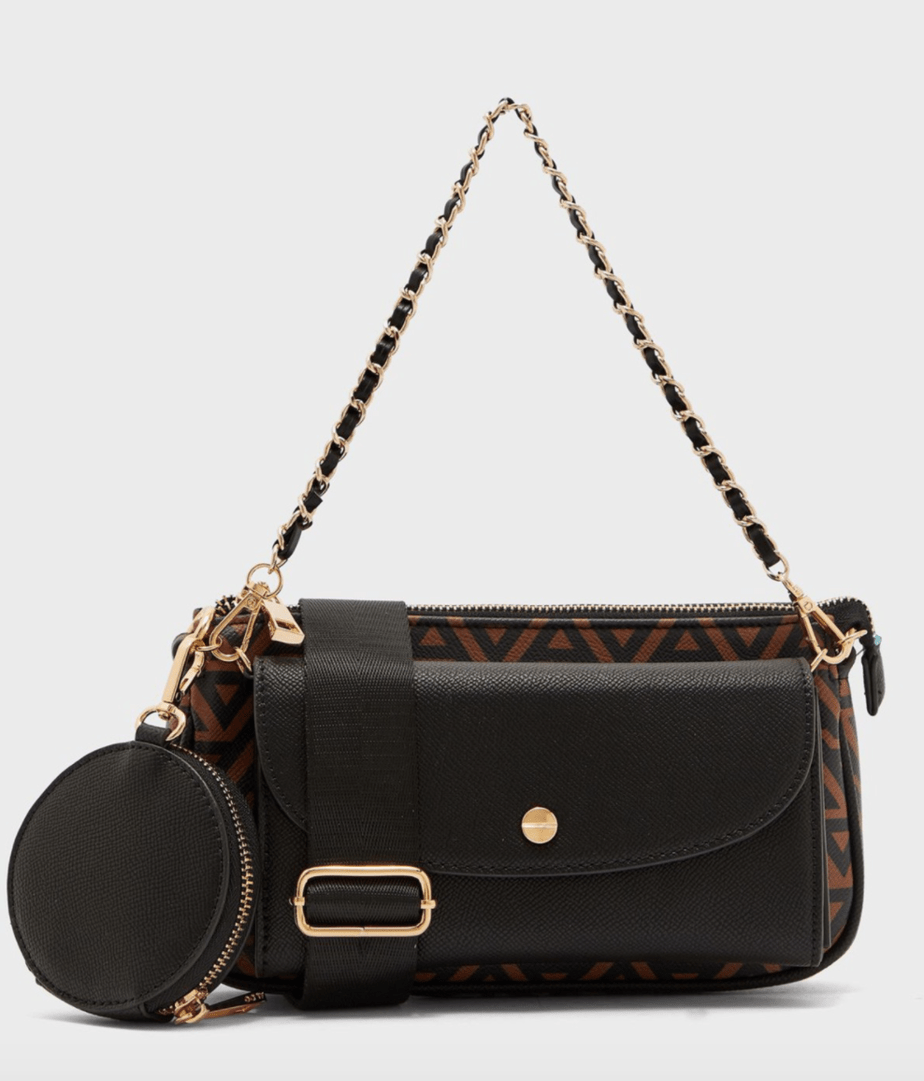 A Funky Tote
For those of you who love that boho babe vibe, this vibrant, embellished tote from She Bee is the one to get! We love that it's handmade and embodies our rich, cultural designs in such an effortlessly cool way. Pair this with a complete desi outfit, complete with the jhumkis and khussas, or go for a fusion look with jeans and tee. Either way, all eyes will be on this bag!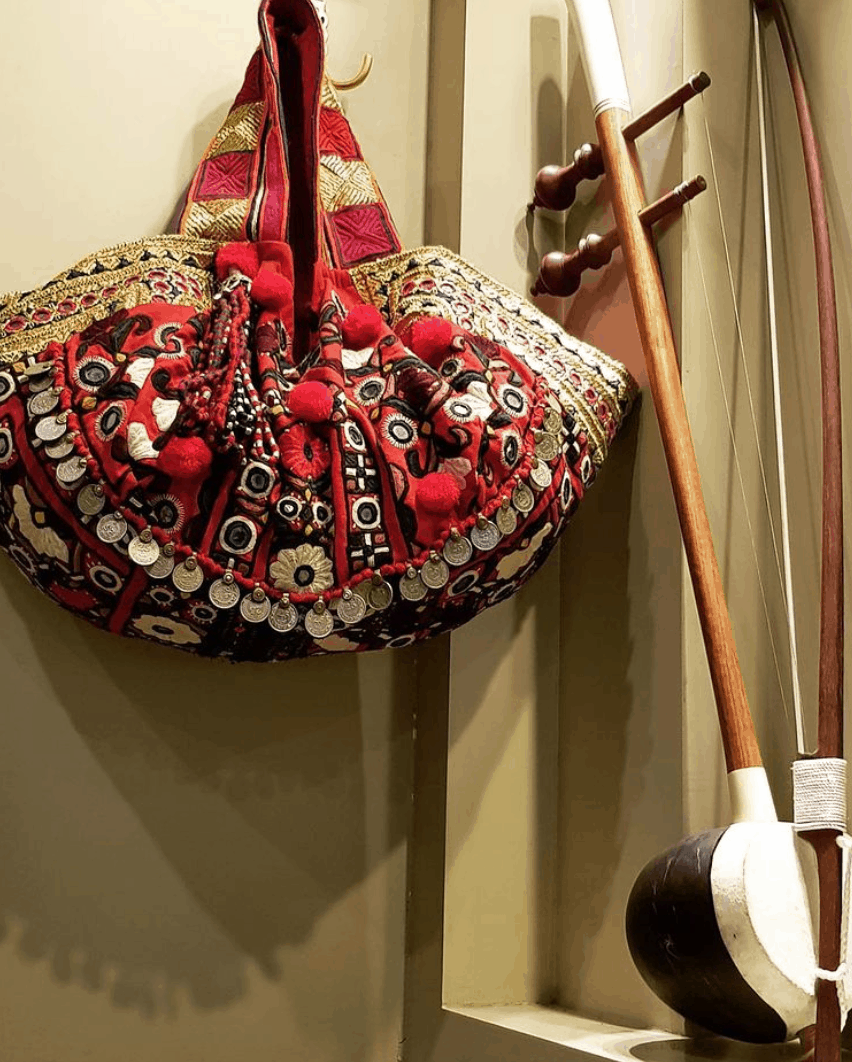 A Beaded Bucket Bag
If you're someone who keeps up with the latest trends in fashion, you'll know that bucket bags are having a huge moment right now. The great thing is that they're quite functional too! This gold and black beaded bag from Almas is the perfect accompaniment to any shaadi event you may have this season. It's festive and glam but still has ample space for your phone and sanitizer!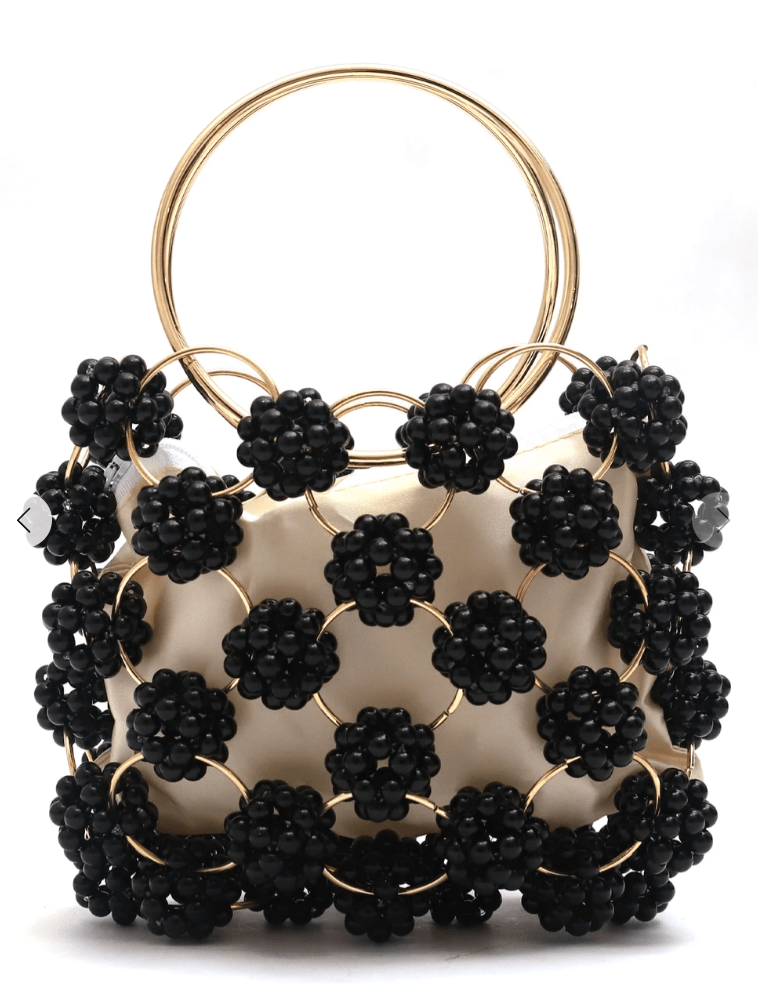 A Structured Clutch
We're all about structure these days – structure tops, structured shoes and structured bags! Add a vibrant colour to the mix and it's sure to make a bold statement, just like this deep red clutch from Charles & Keith. With its gold accents and handle, this will become your go-to bag for any winter soiree because it's that versatile. After all, red is the new black!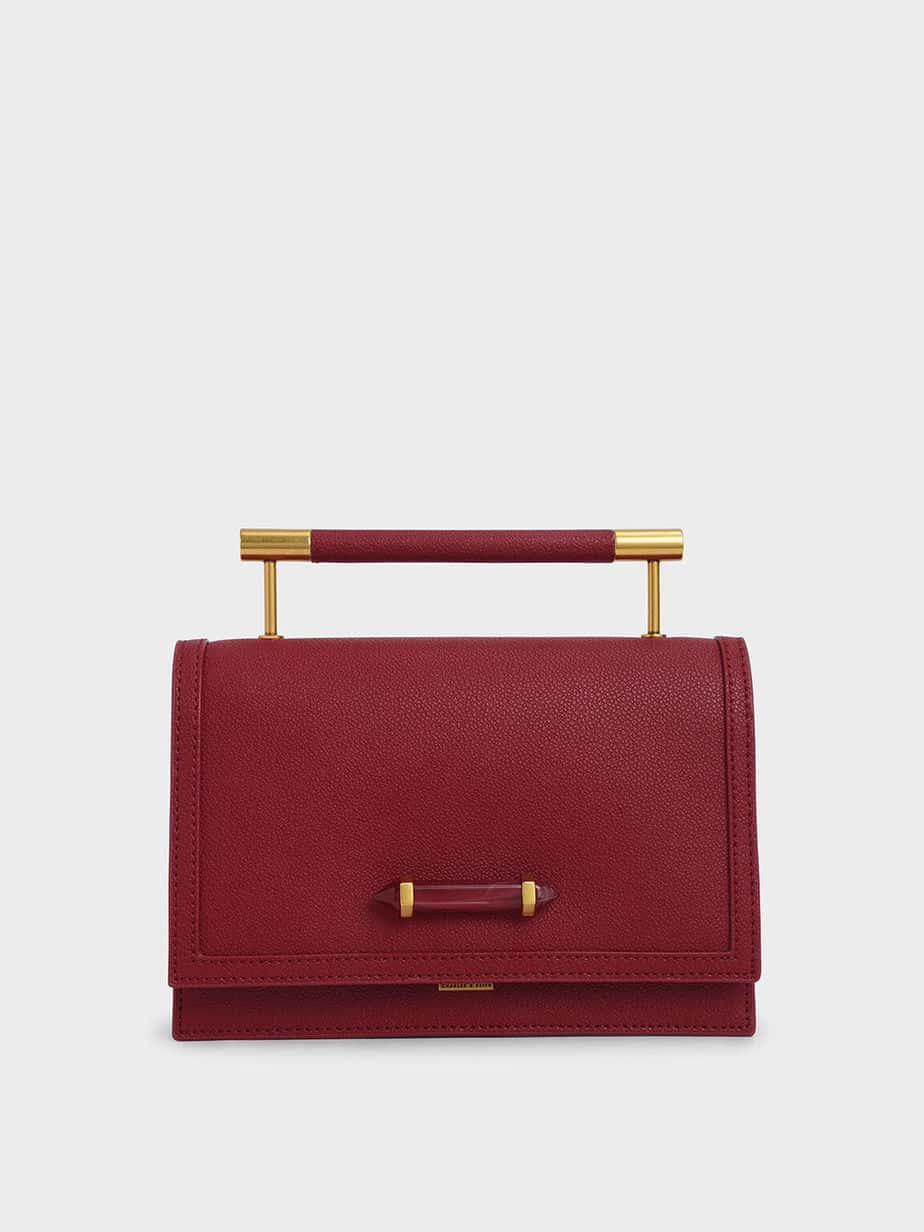 A Vibrant Cross Body
If you're looking for the perfect everyday bag that's lightweight, can carry all your essentials but isn't a boring neutral, look no further! This two-toned leather crossbody from The Sassy Store is perfect for you. The mustard and off-white combo will definitely add a pop of colour to your look, even if you're just out running errands. And it's the perfect way to boost your mood on a cold winter day!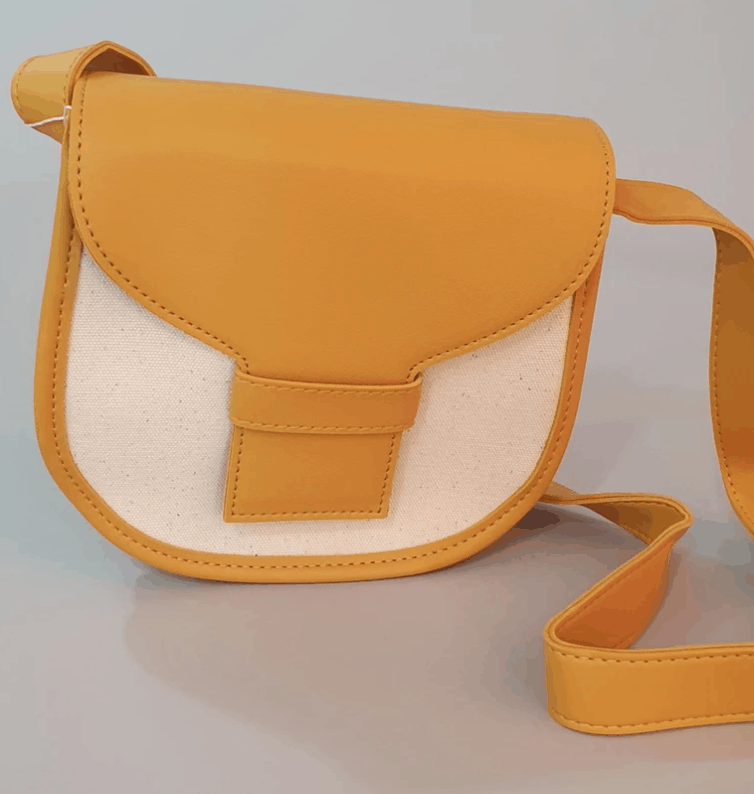 A Graphic Tote
While we love our small clutches and crossbody bags, we equally love our big totes. After all, you need something to carry all your essentials! This printed tote from Sapphire has our hearts with its palm leaf design. It's the perfect way to embody a summery day even in winter. What's great is that this would be the perfect beach bag – it really is that spacious! It can even be used to take your laptop and office essentials to work, making it an all-rounder you have to have!