Buying makeup can be an extremely lengthy process for all of us; going between stores and being constantly confused about products, prices and shades is frustrating. Neglecting the products you already have in your drawers is common, but using the same products for too long can also be very damaging to your skin's health. It's important to let your skin breathe under makeup and ensure that the products are complimentary to your skin type and tone. Today we're providing you with some tips, tricks and hacks about finding the right makeup for you!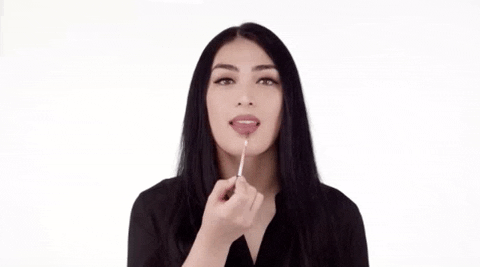 What's Your Skin Type?
Perhaps the most important tip out of them all – figure out what your skin type is. It's fundamental that you understand what your skin type is if you wear makeup, particularly seeing as the wrong makeup can affect your skin badly. It's not as difficult as it sounds; with some online research and self-identification you can discover what skin type you have based on its oiliness, dryness, redness and more. If you're able, you can visit a dermatologist who will give you a more accurate evaluation of your skin type. This will make choosing makeup products a lot easier, efficient and will make them look better on your skin!
Know Your Undertone And The Function Of Different Shades
Once you've figured out your skin type – tones and shades should be your next focus. Every shade of skin is beautiful, but your individual shade will need to be accommodated in the makeup you buy. Depending on your undertone, you might need a cool or warm foundation, bronzer, etc. For deeper skin tones, finding the correct shade of contour for facial angles is required because if it's too light, you will be unable to define the sharp edges of your jaw and cheekbones. Similarly, you need to know the purpose of the makeup product you're buying – is the concealer for hiding blemishes or for highlighting? The shade you choose will be dependent on that as the shade will vary according to the function.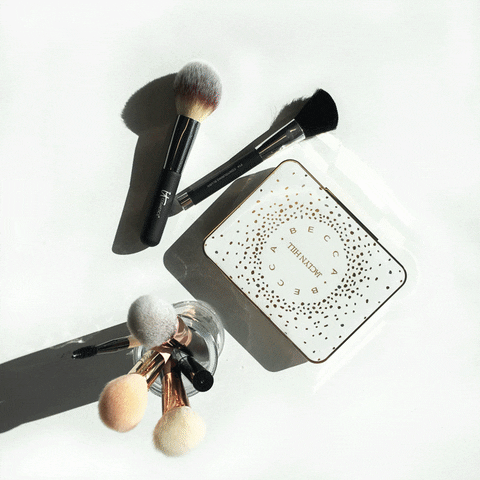 Makeup Hacks
Sometimes even if you know what your undertone, skin type and the shades you require are, you might need a further confirmation that they're right for your skin type and tone. There are some tricks you can use to do this! Placing silver and gold bracelets on your hand and seeing which one compliments the shade of your skin is a great hack. Silver jewellery tends to compliment cool tones, whereas gold is flattering for bronze or warmer tones. However, this is is all subjective – we think you can rock any jewellery!
In addition, think about how your skin changes seasonally; the nature of your skin is never consistent. You might have to buy products differently according to the season, particularly foundations. Another hack for eye makeup is considering how a particular eyeshadow palette's colours works in conjunction with your eye colour. If the eyeshadow colour is in the same shade breadth as your actual eye colour, it will enhance it. Lastly, when picking a concealer, remember that it should be just a shade lighter than your facial skin tone. 
Picking The Right Brand
People struggle with this point in particular. It's easy to graze through aisles of your local drugstore and pick whatever takes your fancy, or whatever is convenient. The problem with taking these kinds of shopping shortcuts is that the quality of the makeup and consequently their durability or safety can be compromised. Drug store makeup on mass tends to be unsustainable, chemically packed, and lacks sustenance which means your foundation and concealers will dissolve or crack super easily. When you're in a rush to apply makeup in 10 minutes – this isn't ideal. Now when I talk about an investment, I don't mean spending viciously rude amounts of money as a frequent occurrence. Invest time in research as well. Not all drugstore products are unreliable – in fact there are many hidden gems there! But what you need to do is research and find out which drugstore products are good and will suit your particular skin type. Alternatively, you can invest in high-end brands for your makeup staples, but even before this investment, it's important to do research so that you aren't mindlessly spending money. Buy from brands that are preferably ethical and eco-friendly, but also truly cater to your needs as a makeup wearer. Pick reliable brands that make you feel the most confident.
Wear What You Want
Sometimes, even after assessing the right makeup for you, you might not feel completely fulfilled with your makeup choices, but that's okay – don't be afraid to dabble! Not everyone can conform to specific shades, tones or colours. It's a okay to experiment and find what works for you. You might want to try bolder looks and colours for an evening event, but cooler tones for daytime occasions. It all depends on what works best for you and how you feel – experiment and choose whatever and however you like!