Loungewear – the ultimate comfy girl clothing – has been on the fashion scene since the last couple of years. But it truly took over this year and that really doesn't come as a shock. With the stress of the COVID-19 pandemic and WFH, it's no surprise that we all need some comfort and coziness – even if just in the form of our clothing. And with winters well on their way, now is as good a time as ever to spruce up your loungewear collection! So here's our pick of nine items that are perfect for winter: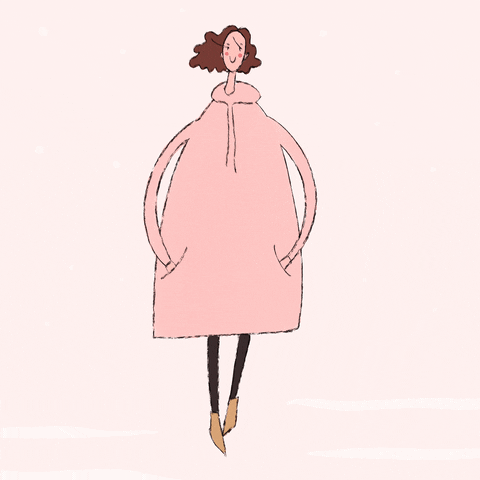 1. The Ribbed Set From Tiska
The easiest way to add to your loungewear collection is by getting full sets, like this ribbed set from Tiska. It includes high-waisted slim fit pants and a half-and-half top. And neutrals are the way to go when it comes to your winter loungewear! They'll perfectly set the vibe for a lazy winter afternoon.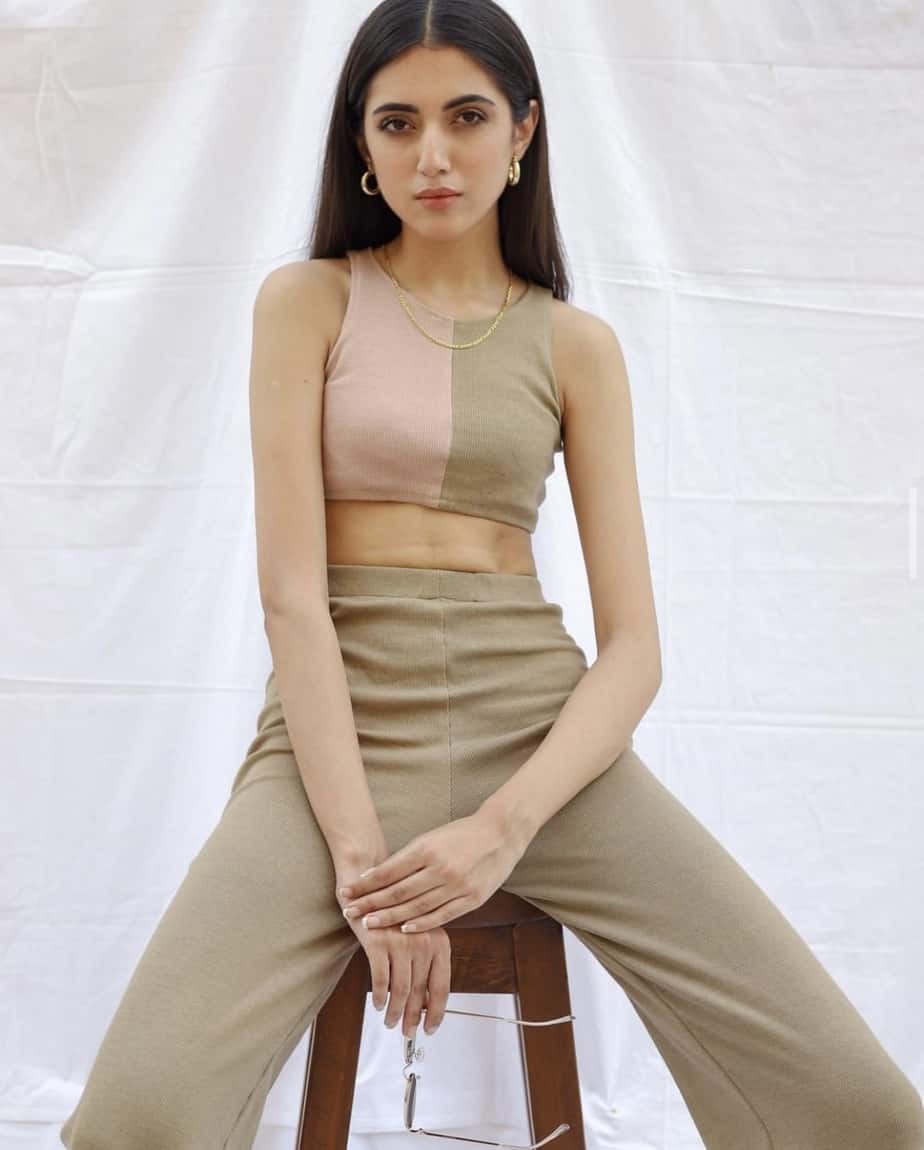 2. Elastic Trousers From Mango
Even though we're still working from home, we need to look presentable while being comfortable. And the best way to do that is in these beige elastic trousers from Mango. They're smart and sophisticated, so they'll go perfectly with a button-down top for your Zoom meeting. But they're also super comfy and warm and not as slouchy as your PJs. It's a win-win!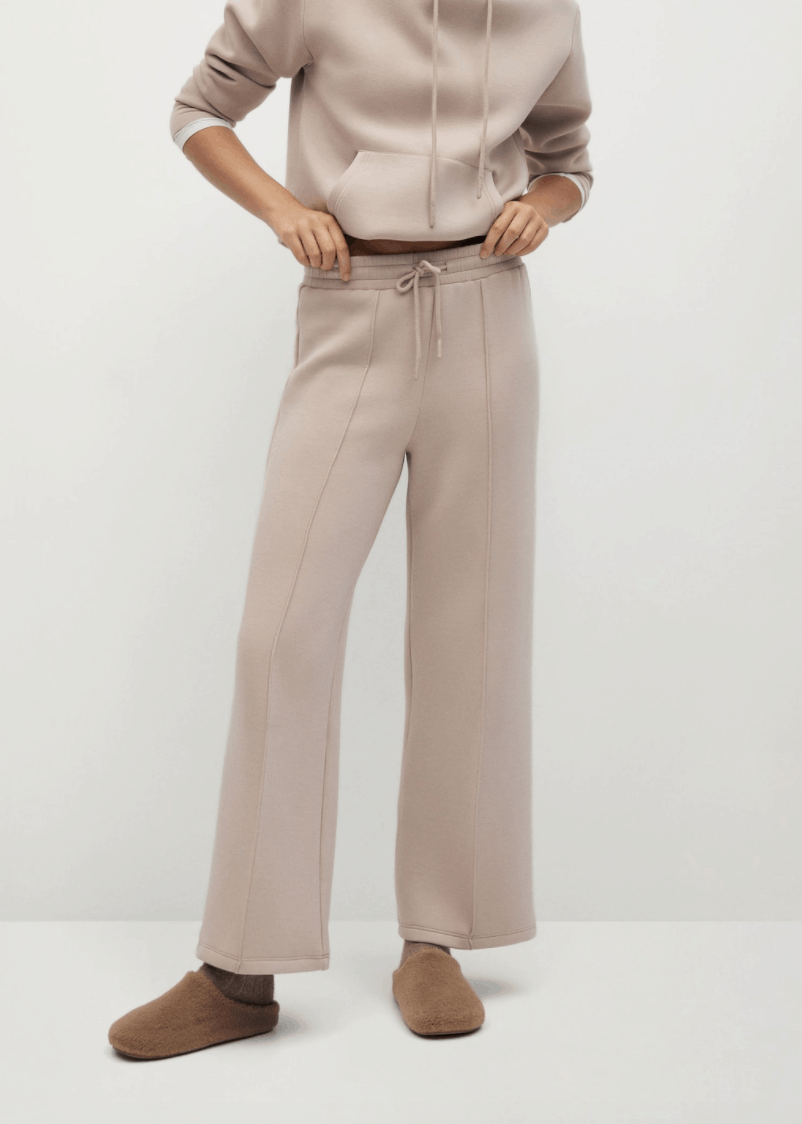 3. The Split Sweatshirt From Eunoia
We're absolutely thrilled that so many local brands have popped up in the fashion scene. We're even more thrilled that we now have so many amazing local options for high-quality loungewear! One of our current favourites is the Split collection from Eunoia. This black and white sweatshirt is the perfect neutral and can be easily paired with dark or light tones. This is one loungewear staple you need in your closet!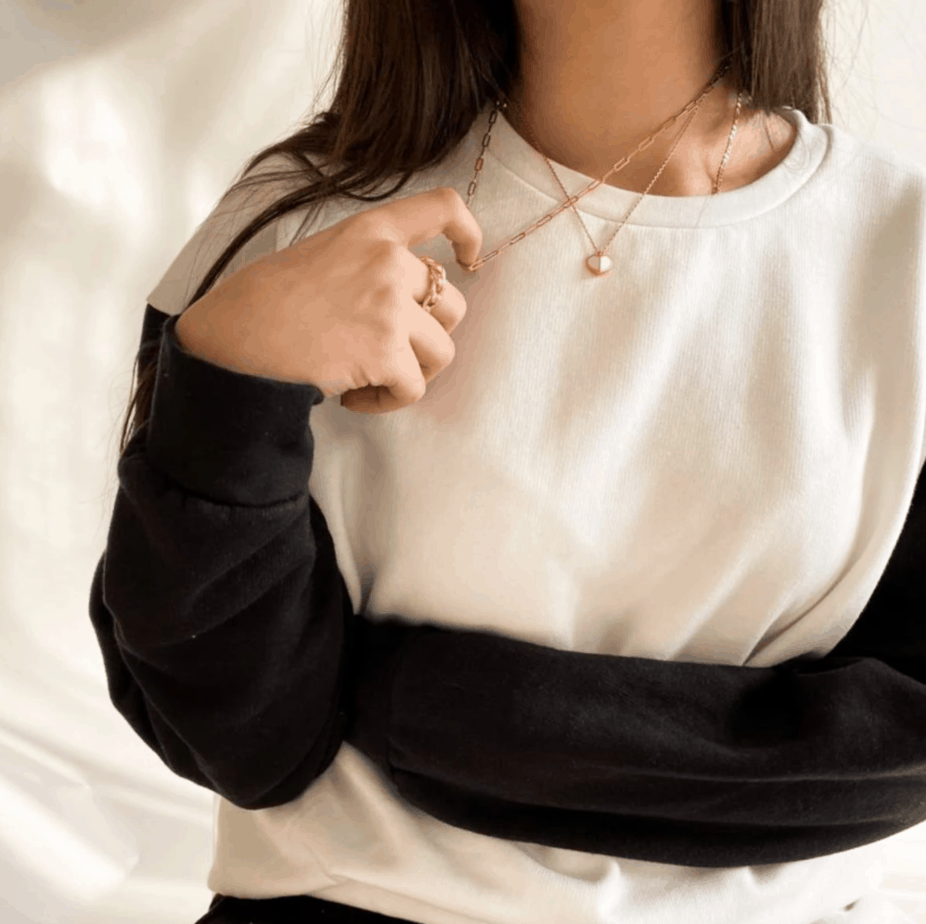 4. Terry Tracksuit From Ethnic
To find a brand that makes both Eastern and Western wear – and does it well – is rare. That's why we were instantly in love with Ethnic when we saw their new Western drop! This grey terry tracksuit is the perfect choice for all those in love with athleisure. And it's versatile enough to be used for a quick winter workout or just lounging around with friends!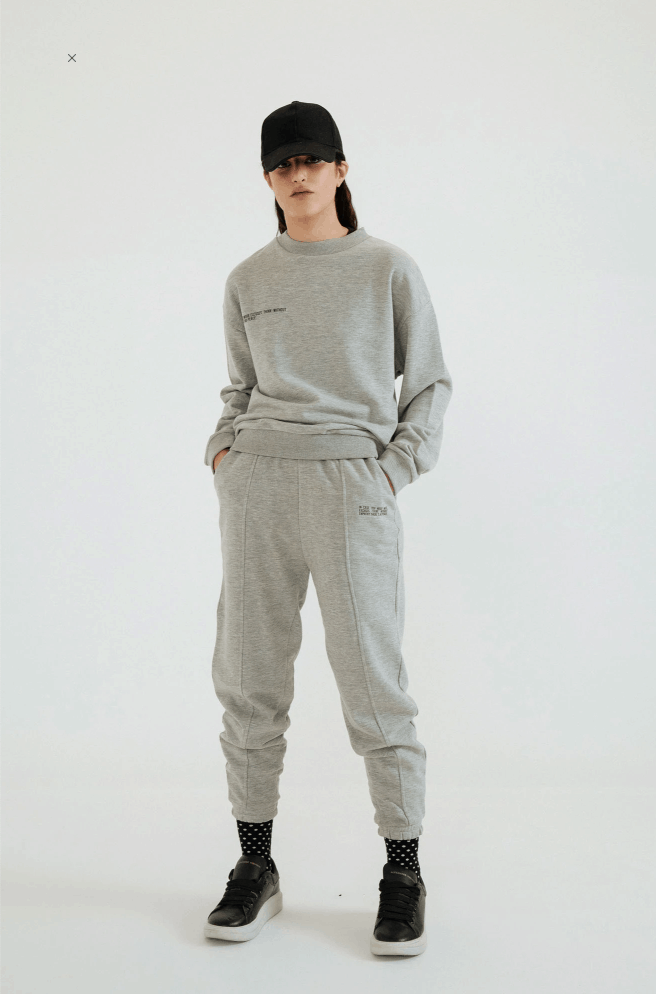 5. The Silk Set From Bybmk
If you want something truly unique and stylish, look no further than Bybmk! They make exquisite pieces on order that are a class apart and will definitely stand out. While we love all their pieces, the Moët & Chandon silk set has our heart! It's perfect for a winter night in, cozied up with your loved ones. But what we love about this local brand is that they only make on order pieces, and make sure to use material sustainably and ethically. Trendy and sustainable? Sign us up!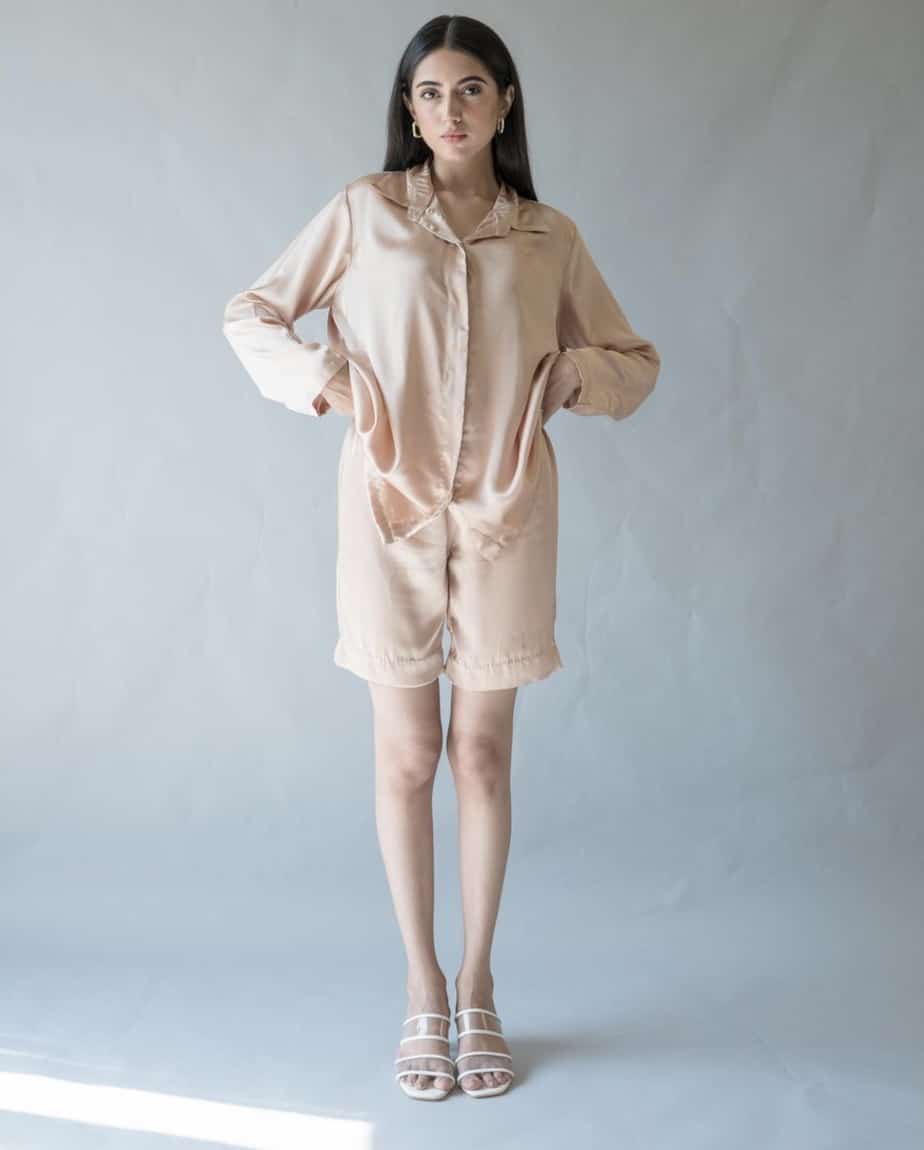 6. Layered Lounging Set From Pelago
Pelago was one of the first local brands to make high-end Western wear, following the latest trends. That's why it's no surprise that when it comes to loungewear, they are one of the best! Our top pick is this pale yellow set with layered shoulder detailing. This is perfect for a day at the spa with your girl friends and is sure to provide you with utmost comfort while being fabulously chic! What more could one want?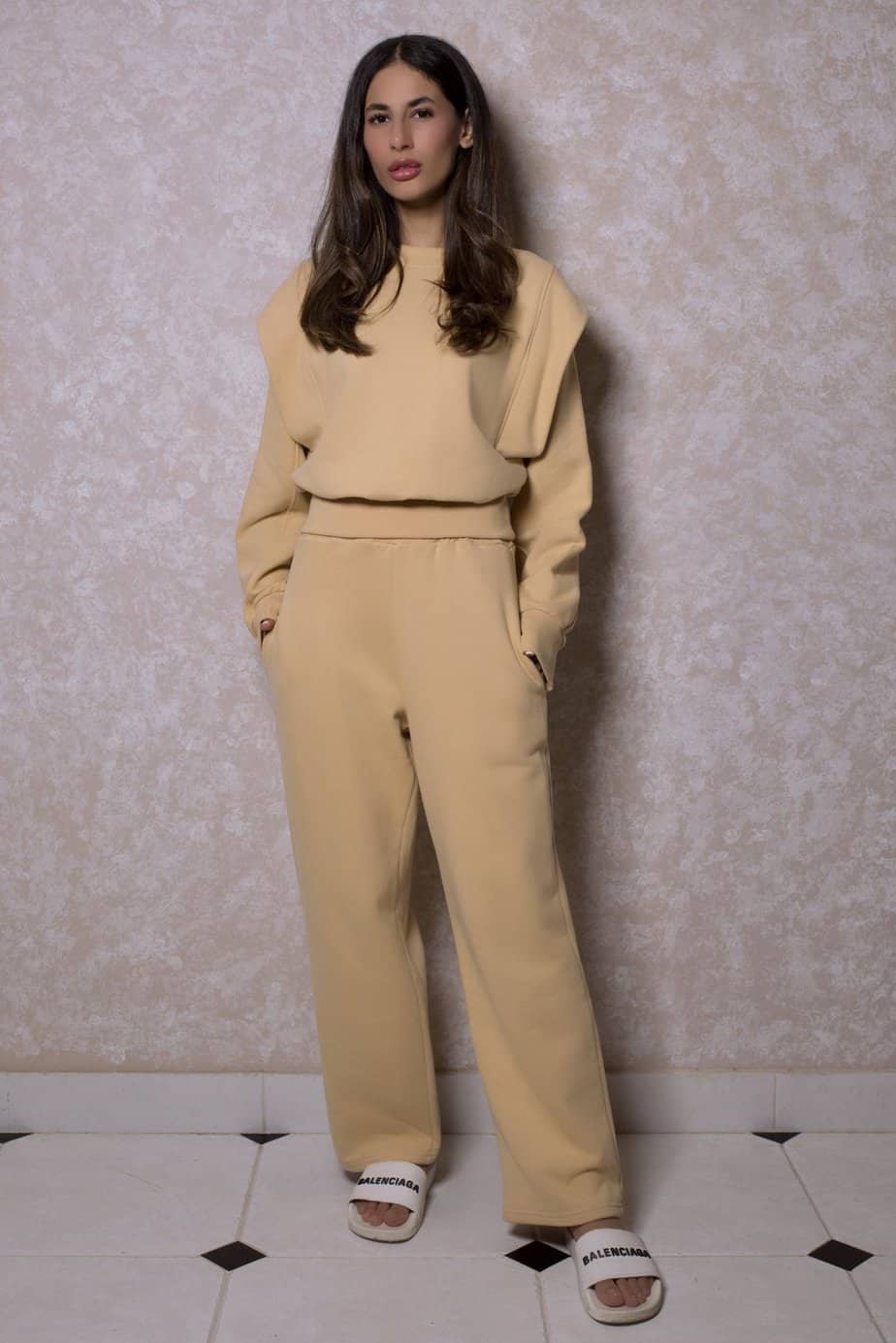 7. Rose Dress From Dropout
If you want something that's still a little fancy but super comfortable, look no further than this silk shirt dress from Dropout. It's chic enough that you can easily dress it up with a pair of jeans and heels, but also comfortable enough to be worn with leggings and slides while at home. After all, the more versatile a piece, the more you need it in your closet!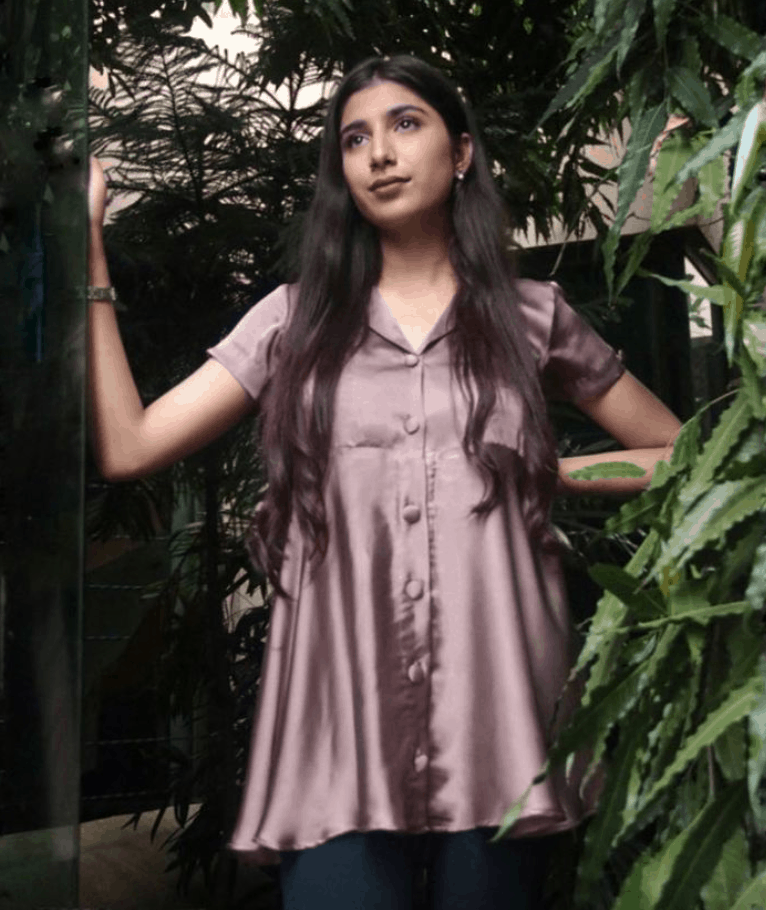 8. Turtleneck Co-Ords From Outfitters
Co-ords, in our opinion, are a great investment. One set gives you three whole looks and that's how you know you're getting the most bang from your buck! This mustard set from Outfitters is no different. Not only is it great together, each piece is great on it's own too! The top can easily be paired with dark denim jeans or joggers and the pants will go perfectly with a baggy off-white sweatshirt. Do we still need to convince you?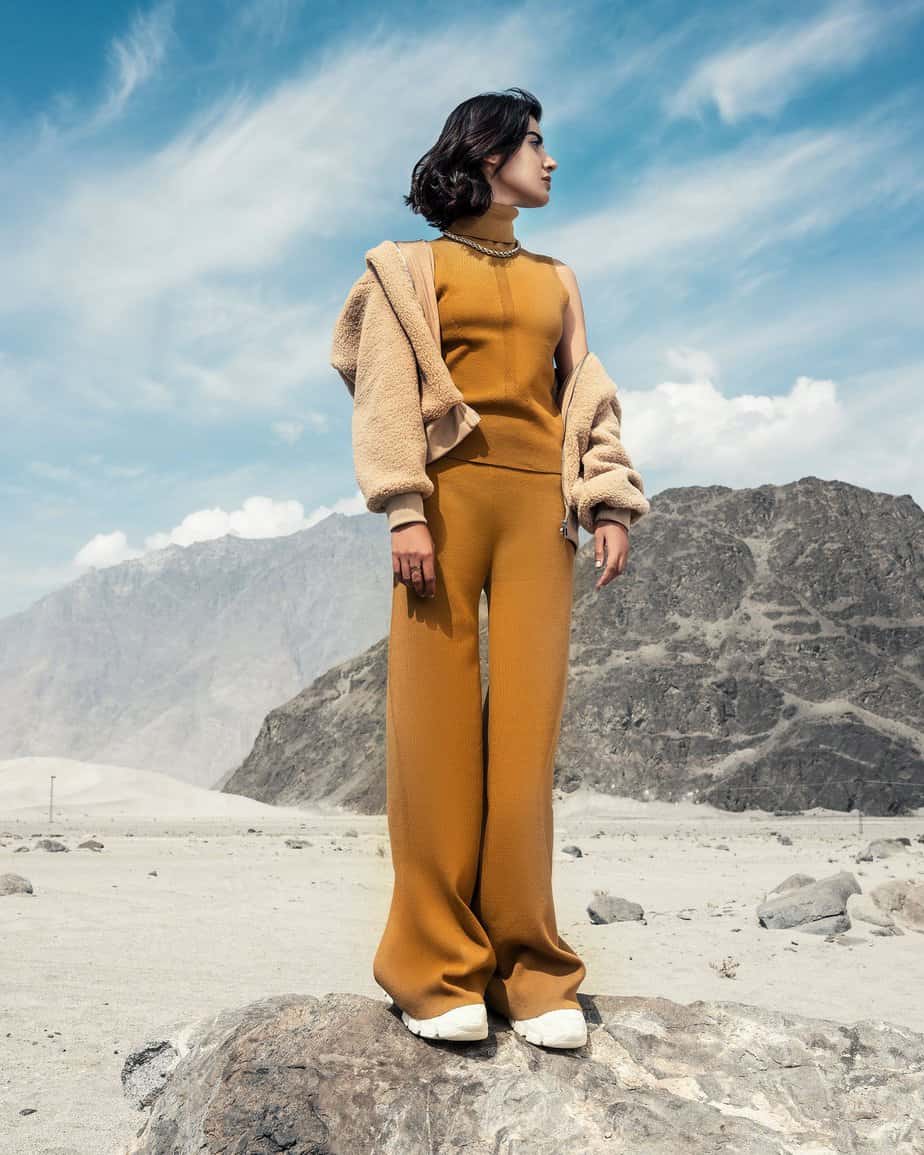 9. Tie-Dye Shirt From Street Up
Even though winter is well on its way, not all winter days will call for a sweatshirt. That's when comfy tees become your best friend. We love this pink tie-dye shirt from Street Up. Not only will this keep you looking trendy and hip with the Gen Z crowd, but it'll also keep you comfortable with a pair of sweats on those warmer winter days. One thing is for sure, you'll definitely make a statement in this!