We all have had our fair share of baking failures such as a cake collapsing, getting stuck in the pan, or the dreaded uncooked batter in the middle! Then there's the cookies that looked promising but ended up getting burnt, or the pizza that was too tough to chew. This is never what anyone signs up for; it isn't what happened in the video you watched or the blog post you followed with mouth watering pictures and 5 star ratings!
Baking is considered therapeutic but with these failures, the opposite happens. However, more often than not, the problem might not lie in the actual recipe you followed. Instead, it is advisable to step back and evaluate some basics and look for core issues that are leading to these baking failures. Here are the top 5 reasons that baking failures occur, as told by our follower, Nadia Tariq: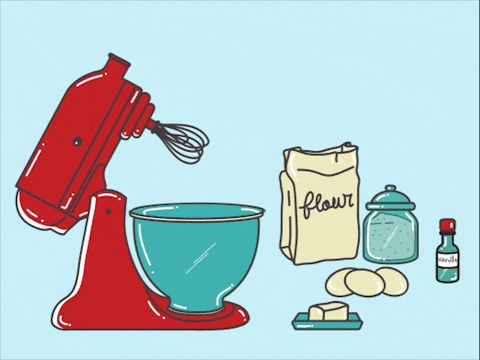 Oven
The oven is responsible for 80% of your baking disasters. Knowing how to use your oven and experimening and recording observations with a small batch of baked goods, while making temperature, positioning and timings changes each time, will go a long way. It will help you understand what works better. Buy the inexpensive and underrated oven thermometer and always keep it inside your oven for accurate reading.
Ingredients
Use ingredients in the correct quantity and preferably in top quality and room temperature. Buy a digital scale if most of your recipes are imperial measurement because often, conversion leads to error. If your recipe calls out for volume, use the same set for all measurements; using ½ cup measure from set A and ⅓ cup from set B is also one of the most overlooked mistake.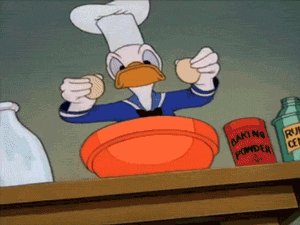 Process
As we all know, baking is kind of a science. If the recipe requires the egg to be added first, then follow the steps in that manner. Knowing  the terminologies also helps a great deal – whipping, folding, mixing, creaming are not the same at all and use different techniques and tools.
Baking Pans
Using correct baking pans is crucial for the success of your baked items, especially in cakes where the pan size is mentioned. If you don't have that particular pan at hand, put on your nerdy cap and do some area/volume calculation and use the closest possible size. Dark colored pans are often known for faster baking as they tend to absorb more heat, so keep an eye out when you do use them.
Overthinking 
Being afraid of a mess, being paranoid of failure and overall assuming to nail it in the first go, can leave you feeling overwhelmed and pressured. Think of the whole thing as an experiment – a homemade treat that is relatively cleaner, void of additives and preservatives, and is an opportunity to share an activity with your family. Perfection will come with time.